Bucks County Community College Rankings
From Wikipedia
Bucks County Community College is a public community college located Bucks County, Pennsylvania. Founded in 1964, Bucks has three campuses and online courses: a main campus in Newtown, an "Upper County" campus in the town of Perkasie, and a "Lower County" campus in the town of Bristol. There are also various satellite facilities located throughout the county. The college offers courses via face-to-face classroom-based instruction, as eLearning classes offered completely online , and in hybrid modes that combine face-to-face instruction with online learning. The college is accredited by the Middle States Commission on Higher Education.
Source:
Wikipedia
Admissions
What does this school look for?
Costs
How much does it cost to attend?
After Graduation
Averages for 10 years after enrolling
Campus Life
What's it like to attend this school?
The People
Full time on-campus stats
The Campus
Where will you be attending?
Location
275 Swamp Rd,
Newtown PA
18940-4106
What is Bucks County Community College known for?
Our answer to this is to show you the disciplines in which a school's faculty and alumni have had the highest historical influence. A school may be influential in a discipline even if they do not offer degrees in that area. We've organized two lists to show where they are influential and offer corresponding degrees, and where they are influential through scholarship although they don't offer degrees in the disciplines.
Top areas of influence with degrees offered
Influential People
Who are Bucks County Community College's Most influential alumni?
Bucks County Community College's most influential alumni faculty include professors and professionals in the fields of Education, Medical, and Business. Bucks County Community College's most academically influential people include Frank Eliason, Patrick Murphy , and Terri Schiavo case.
Patrick Murphy
Former Acting United States Secretary of the Army
view profile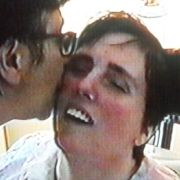 Terri Schiavo case
Woman at the center of the Terri Schiavo case
view profile