University of Mount Olive Rankings
From Wikipedia
The University of Mount Olive is a private university in Mount Olive, North Carolina. Chartered in 1951, the university is sponsored by the Original Free Will Baptist Convention. A member of the NCAA Division II Conference Carolinas, its sports teams compete as the Mount Olive Trojans.
Source:
Wikipedia
Admissions
What does this school look for?
Costs
How much does it cost to attend?
Tuition (in-state)
$20,600
| Income | Average Net Cost |
| --- | --- |
| 0-30K | $15,231 |
| 30K-48K | $14,744 |
| 48K-75K | $14,971 |
| 75K-110K | $19,661 |
| 110K+ | $17,915 |
After Graduation
Averages for 10 years after enrolling
Campus Life
What's it like to attend this school?
The People
Full time on-campus stats
The Campus
Where will you be attending?
Location
634 Henderson St,
Mount Olive NC
28365-0919
City Crime Rates
Property Crime
45 per 100k
What is University of Mount Olive known for?
Our answer to this is to show you the disciplines in which a school's faculty and alumni have had the highest historical influence. A school may be influential in a discipline even if they do not offer degrees in that area. We've organized two lists to show where they are influential and offer corresponding degrees, and where they are influential through scholarship although they don't offer degrees in the disciplines.
Top areas of influence with degrees offered
Other areas of influence
Influential People
Who are University of Mount Olive's Most influential alumni?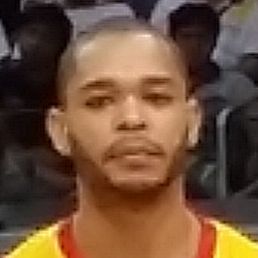 Justin Melton
Basketball player
view profile