The University of South Carolina Beaufort is a public university with three campuses located in the Lowcountry region of South Carolina. It is part of the University of South Carolina System and enrolls about 1,900 students. The main campus is in Bluffton, offering over 20 programs of study. The institution's campus in Beaufort houses the school's honor programs and the Department of Visual Arts & Design. The campus in Hilton Head Island is home to the school's program for hospitality management.
Admissions
What does this school look for?
Costs
How much does it cost to attend?
Tuition (in-state)
$10,344
After Graduation
Averages for 10 years after enrolling
Campus Life
What's it like to attend this school?
The People
Full time on-campus stats
The Campus
Where will you be attending?
Location
1 University Boulevard,
Bluffton SC
29909
City Crime Rates
Property Crime
15 per 100k
What is University of South Carolina Beaufort known for?
Our answer to this is to show you the disciplines in which a school's faculty and alumni have had the highest historical influence. A school may be influential in a discipline even if they do not offer degrees in that area. We've organized two lists to show where they are influential and offer corresponding degrees, and where they are influential through scholarship although they don't offer degrees in the disciplines.
Top areas of influence with degrees offered
Other areas of influence
Influential People
Who are University of South Carolina Beaufort's Most influential alumni?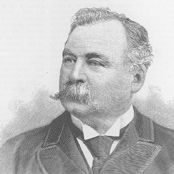 William Elliott
American politician
view profile

Robert Woodward Barnwell
American politician
view profile