Dr. Martin Luther King Jr. was an important figure in American history because of the work he did to end racism. He lived from 1929 to 1968 and was a leader of the civil rights movement. The civil rights movement worked to end racial discrimination and segregation against African Americans.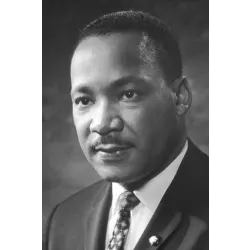 King used nonviolent methods, such as peaceful protests and speeches, to work toward his goal of ending racial prejudice. He gave a famous speech called "I Have a Dream," in which he talked about his vision for a world where all people are treated equally, regardless of the color of their skin.
King inspired many people to work for a better future, and his efforts helped to bring about important changes in the United States, such as the Civil Rights Act and the Voting Rights Act.
Where Did King Grow Up?
Martin Luther King Jr. was born in Atlanta, Georgia, and grew up and went to school there. At first, he stayed in Atlanta for college and attended Morehouse College, a historically black college where he studied theology and philosophy.
Next, he went to Pennsylvania to attend Crozer Theological Seminary and earned a Bachelor of Divinity degree. He later earned a doctorate in theology from Boston University, which is why he is known as Dr. King.
How Did King Get Involved in the Civil Rights Movement?
King was a young pastor working in Montgomery, Alabama, when Rosa Parks was arrested in the city for refusing to give up her bus seat to a white person.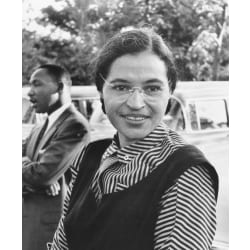 He organized a boycott of the city's buses to protest this act of discrimination and soon became a leading figure in the civil rights movement. For the rest of his life, he devoted his time to this cause, doing things like leading nonviolent demonstrations and marches, delivering inspiring speeches, and working to end segregation.
His work helped to bring about the passage of important civil rights legislation, and he is widely remembered as a hero for his work promoting equality for all people.
When Did King Give His Famous "I Have a Dream" Speech?
King delivered his famous "I Have a Dream″ speech during the March on Washington for Jobs and Freedom in 1963.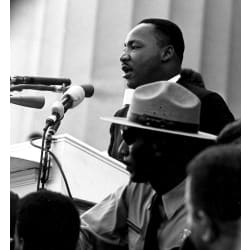 This event was organized to bring attention to the ongoing struggle for civil rights and to demand equal treatment and opportunities for African Americans. King was asked to give a speech to the huge crowd of people who had gathered, and he used this chance to speak about his dream that one day, children of all races would be able to join hands and live together in peace and harmony. The speech was powerful and inspiring, and it became one of the defining moments of the civil rights movement.
How Did He Die?
On April 4, 1968, King was in Memphis, Tennessee, to support a strike by sanitation workers. He was staying at the Lorraine Motel. That night, he was shot and killed while standing on the motel's balcony. The shooter was later identified as James Earl Ray, who had a criminal past and a history of racist beliefs.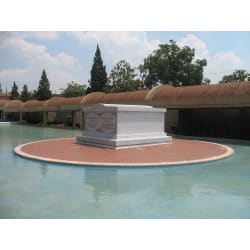 The news of King's death was met with shock and sadness, and it sparked outrage and protests across the country. His death was a devastating loss for the civil rights movement, but his legacy lives on through the continued fight for equality and justice for all people.
Interesting Facts About Martin Luther King Jr.
Additional Reading