Universities and Colleges in Delaware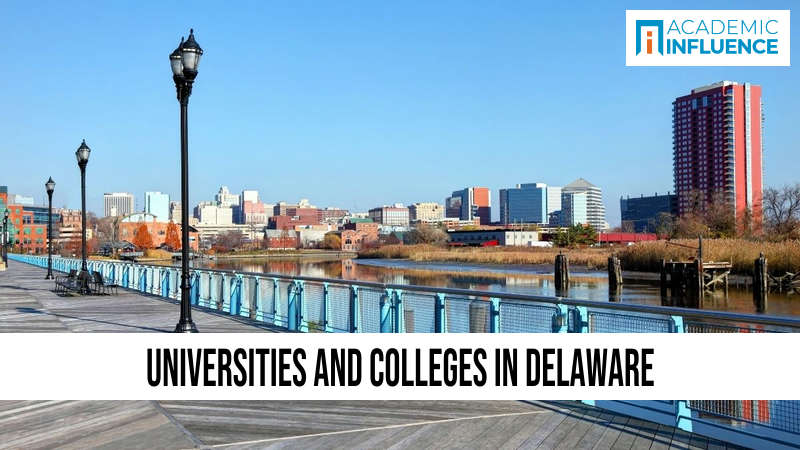 Find the best colleges and universities in Delaware that meet your preferences and needs. Find Delaware's best school for your major!
What are Delaware's Colleges & Universities?
Colleges and Universities in Delaware
Though it is the second smallest state in the nation, Delaware was the first state to ratify the Constitution, earning it the nickname, the First State. With the Delaware River running through it, the Atlantic Ocean to the east, and forests throughout, students who attend school in this state will find beauty everywhere.
A total of six higher learning institutions offer associate, bachelor's, master's, and doctoral degrees. Two public schools and four private schools award degrees in fields such as mathematics, political science, criminal justice, and publishing. Delaware State University and the University of Delaware are both affordable at $8,000 and $14,000, respectively. The student population, however, is vastly different with a little over 4,000 attending Delaware State University and just over 22,000 students at the University of Delaware. Wilmington University has the highest student population among private colleges at just under 10,000, but it is also the most affordable at $11,000. Students who attend Delaware College of Art and Design can specialize their associate degree in animation, fine arts, graphic design, illustration, or photography. Residents who earn degrees in the medical or mental health fields have the opportunity to get assistance in paying off their student loans through Delaware's State Loan Repayment Program (SLRP). Applicants must agree to work in underserved areas of Delaware for two or three years and can receive up to $105,000.
Just above the nation's average for cost of colleges at $12,274, Delaware provides prospective students with unique options in both the private and public spheres. Discover more about Delaware's colleges and universities.
Find college admissions consultants in your state.
Find the Best Schools in Deleware for your Major