Universities and Colleges in Georgia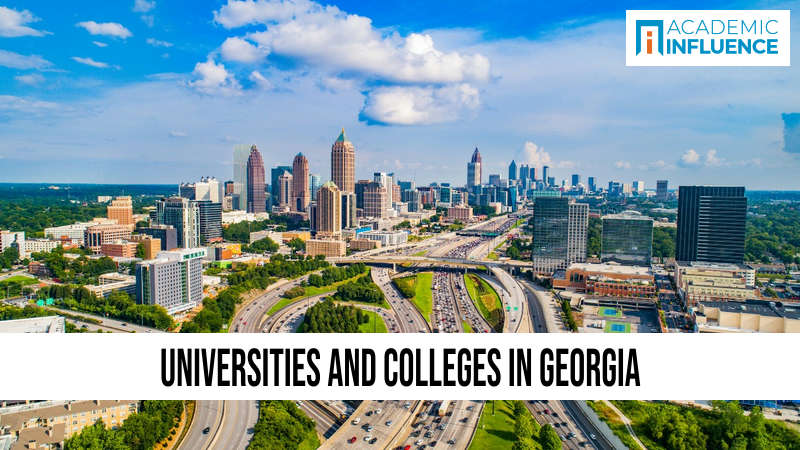 Find the best colleges and universities in Georgia that meet your preferences and needs. Find Georgia's best school for your major!
What are Georgia's Colleges & Universities?
Colleges and Universities in Georgia
The Blue Ridge Mountains, oak and hickory forests, and the Atlantic Coastal Plain all make their home in Georgia, but the state's most notable landform is the Okefenokee Swamp, the largest such water-mass in North America. This diverse landscape in the Peach State provides Georgia's college and graduate students with a beautiful backdrop for an education.
Georgia has 70 colleges and universities, 38 of which are public institutions. The University of Georgia, located in the city of Athens, is the largest, with over 35,000 students. Those attending Georgia State University and Georgia Southern University will enter into a friendly athletics rivalry. Tuition at Georgia State costs $9,000, and at Georgia Southern, $6,000. Of the 20 religiously affiliated schools, Emory University has both the highest tuition, just over $50,000, and student population, with over 13,000 in attendance. Whether you're looking to earn your associate, bachelor's, master's, or doctoral degree, Georgia schools offer plenty of options. Students can earn degrees in religious studies, business, social work, law, and computer science. Those looking to attend technical colleges can also choose from a handful of schools that offer two-year degrees in medicine, nursing, and education. Part of the University System of Georgia, Atlanta Metropolitan State college is the state's most affordable college at $3,000, and its students can major in fields like mathematics, criminal justice, and philosophy.
Georgia also offers a loan repayment program for qualifying graduates in the medical field through the Georgia Board of Health Care Workforce. Check out the best degree programs and top career paths this southern state has to offer.
Find college admissions consultants in your state.
Find the Best Schools in Georgia for your Major