Universities and Colleges in Idaho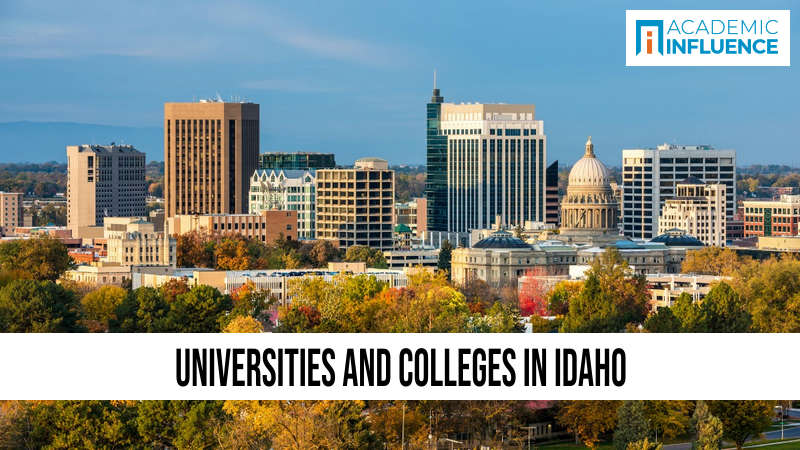 Find the best colleges and universities in Idaho that meet your preferences and needs. Find Idaho's best school for your major!
What are Idaho's Colleges & Universities?
Colleges and Universities in Idaho
French fries, mashed potatoes, tater tots, and even potato-inspired ice cream—Idaho is, as per its reputation, a potato lover's dream. But it's not all spuds in this state. Along with countless hiking trails, rivers perfect for rafting trips, and 72 types of gemstones, this state offers higher education institutes with competitive tuition fees and programs.
Just over half of the 13 colleges and universities in Idaho are public schools. Boise State University, Idaho's largest public university, serves roughly 17,000 students. Here, students can pursue degrees in fields like communications, earth sciences, and engineering. Idaho is also home to five private schools, including the state's largest school, Brigham Young University Idaho, which has a student population of nearly 49,000 students. While students at this school can expect to pay around $4,000 in tuition, well below the national average, the other private school tuition costs range between $13,000 to $30,000. The majority of Idaho's colleges and universities can be considered small schools, serving student populations of 4,000 or less. However, the state's largest schools offer the most affordable tuition fees, ranging from as little as $4,000 to $8,000. Students who pursue their degrees in Idaho can study fields like chemistry, law, and anthropology at the University of Idaho or religious studies, psychology, and literature at New Saint Andrews College. Additionally, Idaho offers a loan forgiveness program of up to $100,000 to physicians who work in the state's rural areas.
For more information, explore some of Idaho's top programs and future career possibilities.
Find college admissions consultants in your state.
Find the Best Schools in Idaho for your Major