Universities and Colleges in New Hampshire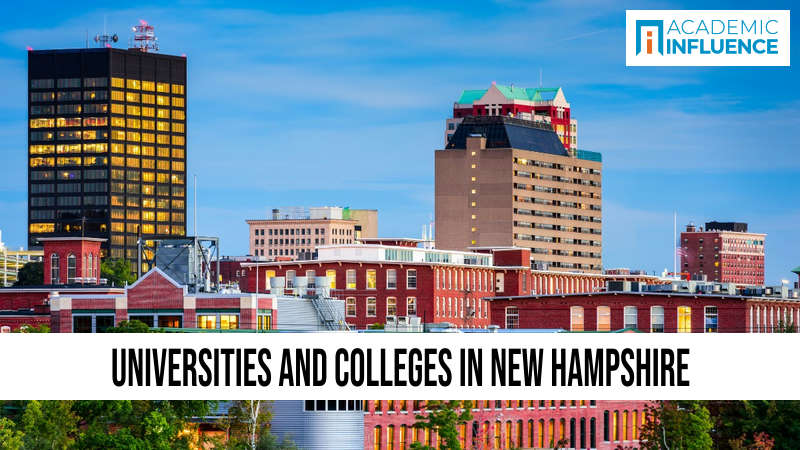 Find the best colleges and universities in New Hampshire that meet your preferences and needs. Find New Hampshire's best school for your major!
What are New Hampshire's Colleges & Universities?
Colleges and Universities in New Hampshire
If maple sundaes and cider donuts sound appetizing to you, New Hampshire may be a great destination for your higher education. Take the Mount Washington Cog Railway for a scenic ride up to the 6,288-foot summit, or check out Strawberry Banke in Portsmouth, the state's first settlement.
New Hampshire is also home to 21 public and private higher learning institutions, including the Ivy League school Dartmouth. Dartmouth has a 97% graduation rate, a student population of about 6,000, and a tuition rate of $55,000. Students can major in fields like English, creative writing, engineering, physics, and neuroscience. Dinesh D'Souza, Fred Rogers ("Mr. Rogers"), and Theodor Geisel ("Dr. Seuss") are all noteworthy alumni of this school. The largest public institution, the University of New Hampshire, has its main campus in Durham. With a student body of almost 16,000, and a tuition rate of $18,000, UNH offers degrees in areas such as economics, biology, and social work. Those looking to earn an associate degree in fields such as early childhood education, cybersecurity networking, or aviation technology can choose from five community colleges that have tuition rates of $8,000. New Hampshire also offers three religiously affiliated colleges, ranging from $22,000 to $41,000 in tuition. Southern New Hampshire University is one of the fastest-growing universities in the United States. With its open enrollment policy, over 138,000 students attend classes both online and in person.
Whether you're looking to earn an associate, bachelor's, master's, or doctoral degree, New Hampshire has a variety of institutions to choose from. Check out the program that best fits you.
Find college admissions consultants in your state.
Find the Best Schools in New Hampshire for your Major