We rank the highest paying accounting jobs and salaries using data from the Bureau of Labor Statistics.
Key Takeaways
Nearly 100,000 graduates earned an accounting degree during the 2020-2021 academic year.


Accountants earned an average salary of $81,660 in 2020.


You can get a variety of high-paying jobs with an accounting degree including financial analyst, personal financial advisor, and tax collector.
A degree in accounting is among the most popular bachelor's degrees. Nearly 100,000 accounting degrees were conferred to graduates during the 2020-2021 academic year. This makes accounting the 8th most popular college major by the numbers. But it's also one of the highest paying degree areas. That's because accounting jobs exist in nearly every sector of the economy.
Whether you see yourself as a tax accountant, a certified public accountant (CPA), or a forensic accountant; a finance manager, financial analyst, or risk management officer; even if you see yourself joining the esteemed ranks of accounting professors, a degree in accounting is a great first step.
Of course, there are many different types of accounting jobs. Each one carries its own average salary. For a look at your many degree options, check out the best online accounting degrees.
Otherwise, read on to learn more about the best paying accounting jobs and how you can qualify for these opportunities.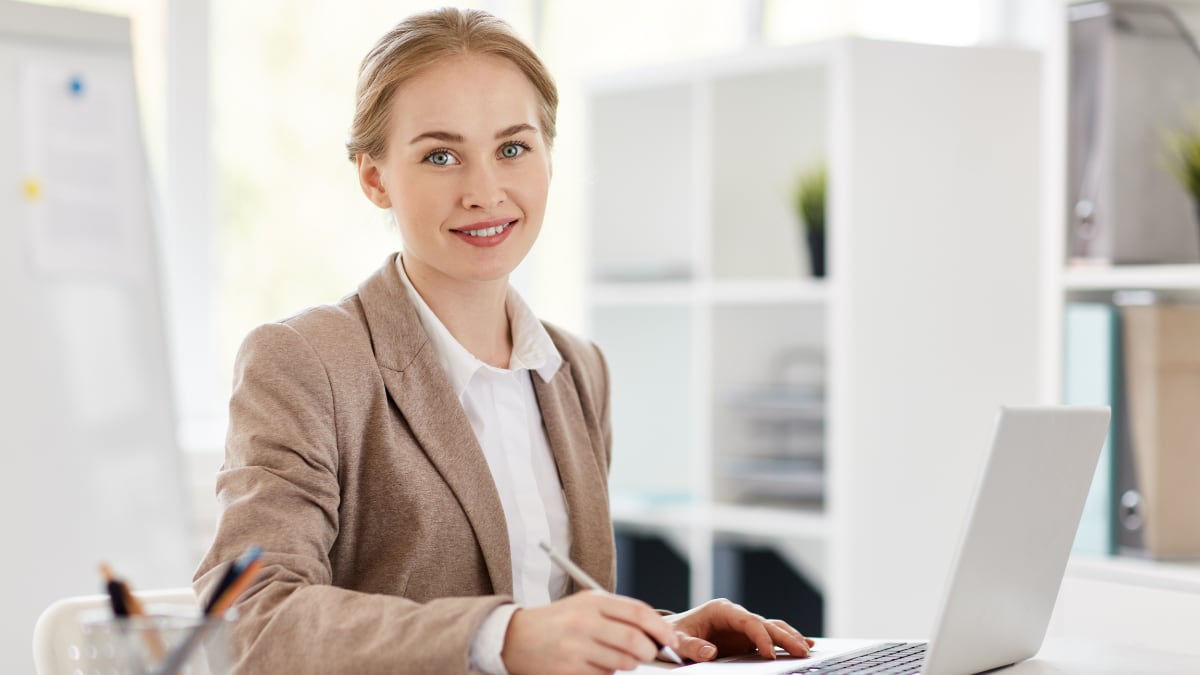 What can you do with a degree in accounting?
Accounting is a popular area of study for a reason. Most accounting professionals enjoy a high average salary. But the degree in accounting is also popular because of its versatility. This undergraduate degree can lead down numerous different professional pathways.
This is because there is a need for accounting professionals in every sector of the economy. Whether you wish to provide financial reporting for government agencies, monitor financial transactions for private organizations, evaluate financial risks for a Fortune 500 corporation, assess the financial health of non-profit organizations, or work as a senior financial analyst for an actual accounting firm, the accounting industry offers countless high paying options.
You'll also learn a number of important workplace skills that can apply in any professional setting including strong communication skills, analytical skills, and the ability to draw meaning from accounting data. These skills may qualify you for a variety of non-accounting jobs with an array of financial services businesses. For instance, some accounting majors will go on to become accounting software developers, personal financial advisors, accounts payable managers, and much more.
It's also worth noting that many accounting professionals will advance into core leadership roles. You may be able to become the head of your firm's accounting department. Other leadership opportunities may include roles for prospective finance directors and international tax managers. Senior accounting managers may even rise to the level of financial officer or chief executive officer with enough experience. In other words, an accounting education is a great starting point on the way to many of the best business jobs.
You may be able to further improve your leadership qualifications with a master's degree in accounting.
Back to Top
What is the average salary for a professional accountant?
According to Money.com, the average salary for accountants and auditors was $81,660 in 2020. But this average salary only tells part of the story.
With a wide range of career paths available to accounting professionals, earnings can vary widely as well. For instance, you may earn an average salary a little below $60,000 per year as a tax accountant, accounting clerk or accounts payable representative, whereas a certified management accountant or financial analyst may earn more than $100,000 per year.
Moreover, average salary may vary depending on your area of specialization. For instance, an in-demand accounting specialist may command higher pay. This may be true for specialists such as forensic accountants, actuarial analysts, and tax accountants who focus on corporate financial reports.
What is the job outlook for accounting professionals?
According to the Bureau of Labor Statistics, the accounting field is expected to grow at a rate of about 6% between 2021 and 2031. This pace is as fast as average for all jobs. This indicates that the field will add roughly 134,600 new positions every year for the next decade. This suggests ample opportunity for those looking to launch an accounting career.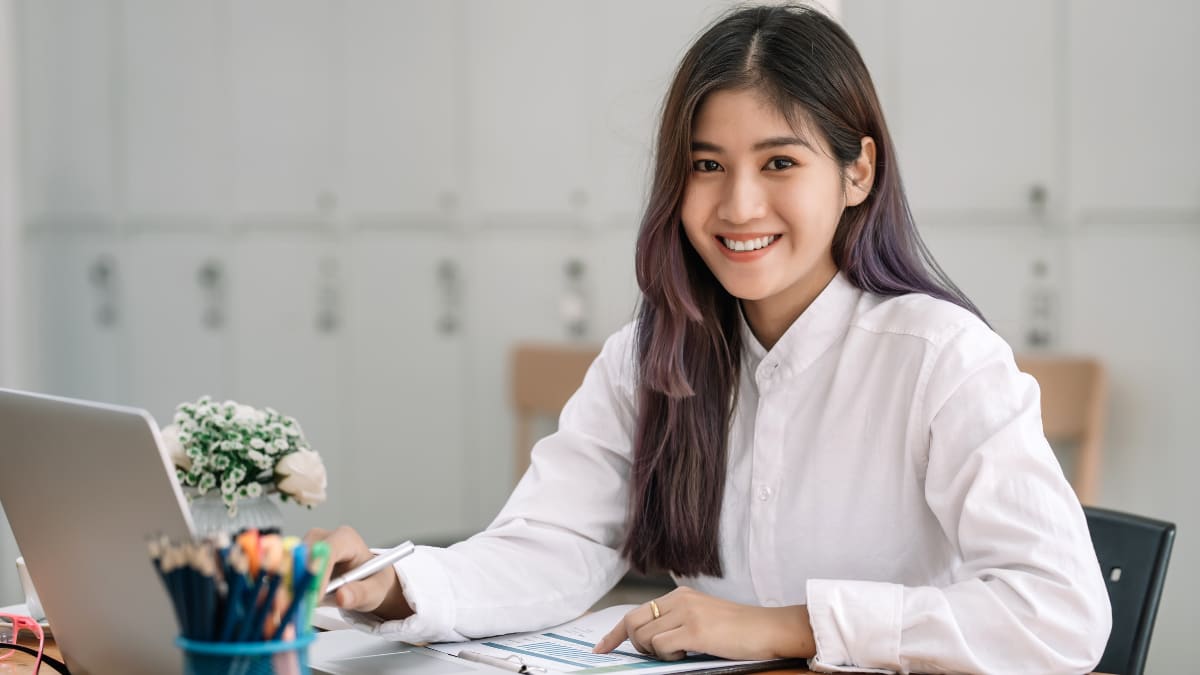 Back to Top
The 10 Highest Paying Accounting Jobs
Keep in mind that the bachelor's degree is the typical academic threshold for many of these accounting and finance occupations. However, in many cases, you may be required to earn certain professional certifications or licenses in addition to your undergraduate degree. For instance, to become a Certified Public Accountant (CPA), you must earn a license in your states.
Moreover, many of these fields may be particularly competitive. In some cases, while a bachelor's degree may offer entry-level employment in your accounting concentration, a master's degree may be a threshold to higher pay and leadership opportunities. Fortunately, in addition to the growing number of online master's degrees available in accounting, you may alternatively have the option to earn an online MBA with an accounting concentration.
1. Financial Managers
Financial managers play a key leadership role for their respective organizations, creating timely financial reports, advising on financial investments, setting realistic financial goals, and overseeing lower level employees within the finance department.
You can become a financial manager with a bachelor's degree. However, this is a leadership role which means you would need a minimum of five years as part of the accounting team or overseeing company finances before you would be considered qualified.
2. Top Executives
Top executives include roles like chief financial officer and chief executive officer. Top executives lead in the planning, policy, and strategy implementation for their organizations. You'll help make key financial decisions and ensure that your organization is on pace to achieve its financial goals. Naturally, becoming a top executive is among the highest paying jobs you can get.
This, of course, means that top executive roles are extremely competitive and typically reserved for those with extensive workplace experience.
3. Financial Analysts
Financial analysts produce and evaluate financial statements and often work alongside the chief financial officer to make core business decisions regarding both spending and profitability.
In most cases, a bachelor's degree in an area like accounting or finance is seen as the minimum threshold for a career in financial analysis. Some students may alternatively pursue an undergraduate degree in finance.
4. Personal Financial Advisors
Personal financial advisors offer consultation to private individuals regarding their financial planning and money management. Personal financial advisors may assist private individuals in achieving such financial goals as home ownership, retirement investing, and college tuition. Financial advisors will typically leverage accounting knowledge to serve as independent third-party consultants.
While it may be possible to become a personal financial advisor with an undergraduate degree, this is a highly competitive field. You may be able to improve your earnings by pursuing a certification or even a master's degree program in financial management. Fortunately, it is possible to access a growing number of highly reputable online MBAs with no GMAT required.
5. Management Analysts
Management analysts leverage accounting knowledge to help organizations improve their operational efficiency. A management analyst may work as an independent consultant or provide insights as an internal member of an accounting department or management core.
Though it is possible to become a management analyst with a four-year degree, this is considered a leadership position. Therefore, most who hold this role will advance to the position through on-the-job experience.
6. Budget Analysts
Budget analysts work for both public agencies and private organizations, offering support in financial management and planning. Analysts will often work closely with financial managers to assess financial risk as well as make decisions about spending, saving, investment, and pursuit of profit.
Most analysts will earn a four-year degree in business, often with a concentration in accounting, alongside courses in economics, statistics, and supply chain management.
7. Accountants and Auditors
Accountants and auditors prepare financial reports, consult on business strategy, and analyze financial records. Accountants and auditors may work independently, for accounting firms, or as in-house accounting personnel for companies and organizations of all kinds. Accounting is one of the highest paid business majors because accounting skills can be applied in innumerable professional settings.
In most cases, you would be required to earn a minimum of a four-year degree in order to become an accountant or auditor. Depending on the nature of your college degree program, you may choose to study accounting as a focus of your business degree or you may earn a focused accounting degree. If you wish to become a Certified Public Accountant (CPA), you would also need to become licensed in your state.
8. Cost Estimators
Cost estimators use data to determine the time, money, materials, and labor needed to complete projects, build products, provide services, and more. Cost estimators will often work closely with financial managers to make financial decisions and budget allocations.
In most cases, you can become a cost estimator with a bachelor's degree in an array of related business majors. However, the Bureau of Labor Statistics notes that construction professionals without a degree may be able to advance into a cost estimator role simply through work experience.
9. Tax Examiners and Collectors, and Revenue Agents
Tax examiners and collectors, and revenue agents generally work on behalf of government agencies at the federal, state, and local level. Primary responsibilities include reviewing tax returns, calculating tax debts owed by individuals and businesses, and extending efforts to collect on those debts.
In most cases, you can qualify for any of these positions with a four-year undergraduate degree. However, you may require specific certification, licensing, or even an advanced degree to attain certain roles with specialized agencies.
10. Bookkeeping, Accounting, and Auditing Clerks
Bookkeeping, accounting, and auditing clerks generally maintain records and produce financial reports for organizations as well as ensuring the accuracy of the information reported in such records. This role includes assisting clients in adhering to tax laws as well as overseeing the client company's compliance performance in general.
Bookkeeping, accounting, and auditing clerks may be able to gain entry level work with an associate degree in accounting or a related subject.