Is college for you? Many high school graduates are surveying the job landscape and looking for alternatives to the typical pathway through a public university or private college. They're finding an alternative in high-paying trade careers.
Is college for you? Many high school graduates are surveying the job landscape and looking for alternatives to the typical pathway through a public university or private college. They're finding an alternative in high paying trade careers.
Key Takeaways
The highest-paying trade jobs and technical school careers can provide a worthwhile alternative to jobs that require a four-year college degree.


Most trade schools and technical colleges offer classes and training that will work with most students' schedules and can be completed in under two years.


The best trade school jobs can be found in a wide variety of work fields, providing options for students to fulfill their career goals.
What is a technical trade job?
A trade job demands specialized training in a skilled job but without requiring a bachelor's degree.
Students seeking a trade job may acquire training and skills through a vocational training program, trade school, technical school, industry certification program, apprenticeship, or on-the-job training. An associate degree from a community college or specialty school may be required for some trade jobs.
A technical trade job requires knowledge of advanced electronic devices, complex machinery, or medical devices. Workers in technical trades operate diagnostic equipment, repair electronics, program computers, and often work on or with cutting-edge technology.
10 reasons to consider work in a technical trade
Beyond offering high paying jobs, trade school careers boast a number of powerful incentives to consider.
Job availability

Skilled trades remain in high demand. And high demand means plentiful job openings in most job markets. Having trouble finding a skilled electrician or qualified, bonded plumber lately? It's a reflection of the continuing needs for skilled tradespeople.

A large percentage of the people in trade careers are older, and with many approaching retirement age, a gap of as many as 2 million workers in skilled trade careers is predicted for the near future. Who will fill those trade school jobs? The opportunity is enormous.

Job security

The best trade jobs resist job market uncertainties because people and companies always need health care, computer help, vehicle maintenance, and building repair—all of which demand trained experts in traditional trades. By emphasizing four-year college degrees at the expense of technical school and trade school training, skilled tradespeople became rarer and more indispensable.

Speed to employment

Unlike a four-year college degree program, many trade school programs may provide necessary training for high-paying trade jobs that takes less than a year to complete. In just a couple years, it's possible for workers in skilled trades to go from a high school diploma to job duties with a median annual salary over $60,000 annually in some fields.

On the job training

Some skilled trades will continue to train "while you work" or will supplement vocational school training with apprenticeships. Why pay for training when your employer may provide it without charge?

Best of all, an employer may also pay for certifications, which might otherwise run hundreds or thousands of dollars.

Student debt? Fuhgeddaboudit!

We've all heard nightmare stories from university students graduating with a four-year college degree who spent six figures paying out-of-pocket costs and then topped that with another six figures in student loans. Not only does the preparation for many trades tend to cost far less, but the highest paying trade jobs may pay off trade school or technical school faster.

Skilled trade jobs pay more than non-trade counterparts in median annual salary

Do the highest paying trade jobs beat the highest paying non-trade jobs in pay? No. But that needs to be unpacked.

What makes the trades consistently a good choice for many people is the median annual salary can run higher. So while the highest paying trade jobs pay more in the non-trades, fewer people work those jobs. And there are more people outside of the trades in lower-paying service and retail jobs too.

New technology means new technicians needed

Solar power system installer? Wind turbine technician? These trade jobs didn't exist until recently. What innovative technology yet to be invented will require technical skills?

Technological growth shows no signs of letting up, and as technology creates new markets with more technical skills needed, so will it create new jobs in skilled trades.

Skilled trade jobs resist outsourcing

Remote work is reality for many workers. Today, it's not unusual for an employee to work with a team in Italy from a desk chair in a cabin in the Rocky Mountains.

But remote workers are not safe. If an employer can pay them to work from their mountain cabin, they can pay someone living somewhere far cheaper to do that job remotely too.

The beauty of trade jobs often lies in their locality. Installing an advanced computer network is an on-site task. Working on that HVAC system must happen in person.

For now, with trade jobs, the likelihood is slim of being replaced through outsourcing to workers in some distant land with a lower cost of living.

Variety

Whether construction managers, respiratory therapists, industrial mechanics, or licensed vocational nurses, many people in the trades regularly work in different locations, under a variety of conditions, with a wide range of people, both coworkers and clients. That variety keeps the job fresh and exciting.

Job satisfaction

Increasingly, the knowledge economy and post-industrialism have left many workers feeling like their jobs are meaningless, little more than pushing the contents of a spreadsheet cell from here to there.

But trade schools and technical schools prepare workers for meaningful work that helps people live longer, provides them places to live, keeps them furnished with warmth and light, and helps them connect both to the real and to the digital world. There's the pride of ownership and accomplishment found in a job that makes a genuine, observable difference in the lives of other people. Trade school jobs provide that like few jobs do.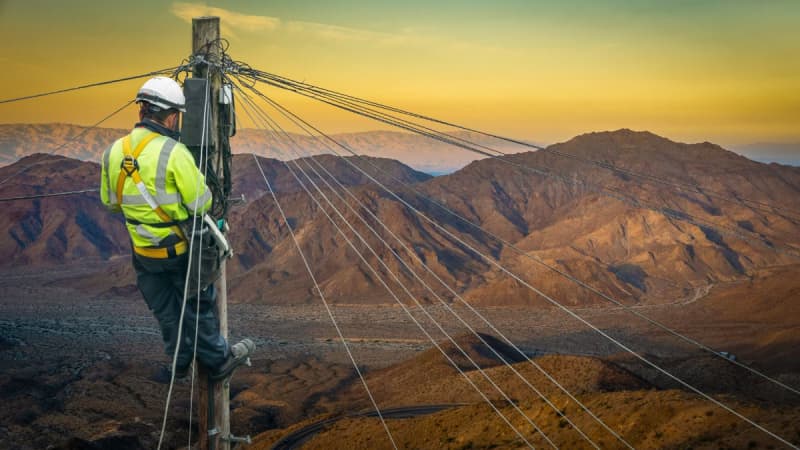 Trade school & technical school: The four-year college alternatives
What is a trade school?
Following high school, a trade school prepares students through on-the-job training for a job in the skilled trades. Trade schools provide vocational education.
While some high schools offer vocational education too, trade schools are a more intensive training, the kind of challenge found more at the community college level. Such training may even result in an associate degree, just like a community college, or some other type of advanced certification.
Rather than studying academic subjects such as history or psychology, trade school programs equip students for a specific job role. A student studying to be a construction manager might learn how to read architectural blueprints, understand building codes for construction projects, and manage a team.
What is a technical school?
Like a trade school, a technical school (also known as a technical college) prepares students for a specific job role. However, most technical schools are two-year schools and result in a one-year certificate or two-year associate degree. Some may even bestow bachelor's degrees.
One major difference between a technical and a trade school is that credits from a technical school are more likely to be transferrable to a four-year college, serving as acceptable coursework for continuing toward a bachelor's degree. But unlike a more traditional college, a technical school usually offers no elective classes, instead focusing only on the subject studied.
Pros and cons of trade school and technical college
Trade school or technical college may not be the best option for every student. Weigh the costs, time to completion, current work schedules, availability of online classes, and whether the school can provide transferable credits to a bachelor's degree program later.
Pros:
Trade school graduates acquire skills necessary for entry into a desirable career.
A trade school, technical college, or vocational school certificate or degree will likely increase potential earnings over a high school diploma alone.
Classes may be smaller than similar college classes.
Students who work may be able to attend after work hours, at night, or online.
These schools may be less expensive per credit hour than a comparable four-year college as well as taking less time to complete.
Because many trade school jobs require less class time to reach mastery, they can jumpstart a career.
Technical colleges focus on the skill, with little or no elective or general credits required.
Cons:
Though costs are typically lower than a comparable four-year college, some specialty trade programs may still be expensive.
Transferring credits from one trade program to another is not always a sure thing.
While trade schools and technical colleges may offer flexible course times, conflicts may still occur with student work and lifestyle needs.
For accredited programs that lead to an associate degree, students can usually use the credits toward earning a bachelor's degree at a later time.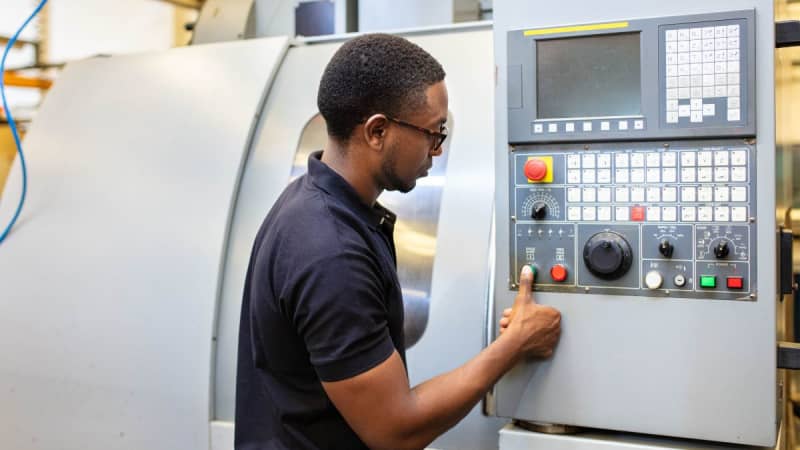 Why accreditation of trade schools and technical schools matters
A standard of agreed-upon excellence in the courses and studies associated with a school—that's what accreditation is. It matters for trade schools and technical schools because it signals to employers that this school graduates people who are professionals who know what they are doing.
This is a serious topic. Choosing a school with a respected accreditation may be the difference between landing that dream job and not.
Attend a school without accreditation, and it may also impact future certifications and additional education. Nothing is worse than spending money to attend a trade school or technical school only to discover its lack of (or shady) accreditation isn't recognized within a trade profession. This is especially true the more technical a trade job is.
The U.S. Department of Education maintains a list of accredited schools. Not all accreditors are created equal, so it pays to research which accreditors the top associations and unions within a trade profession may value most.
Alternatives to traditional schools
Not all trade jobs equip students through traditional trade schools, technical colleges, or in conjunction with a community college or four-year university. Commercial airlines are a prime example, training their flight attendants in-house.
Trade unions may offer training programs, both on-the-job and in the classroom. It's one way an employee can learn and earn at the same time.
Some union programs teach beyond basic skills too. Apprenticeship programs may include instruction in advanced techniques that can only be taught on the job. These intensive mastery programs may extend beyond four years.
While the advantages of nontraditional schooling are "earn as you learn" and the speed at which training may complete, the downside is that this training may not apply toward transferrable college credits. Students considering using their training toward higher level degrees in the future will need to keep this in mind.
Highest paid trade school jobs
Because of the wide variety of job market sectors covered by technical and trade school jobs, the following lists show the top options within sectors for best paying trade jobs. Students have preferences for the kind of work they want to do, and no highest paying trade jobs list is helpful if it's packed with only one kind of work.
The job sectors covered here include:
Methodology for the highest paid trade jobs
The Bureau of Labor Statistics (BLS) is the essential resource for information on how Americans work. For this list of highest paying trade jobs, we looked at the jobs held by workers who apprenticed on the job or attended technical, vocational, or trade school. These jobs are outside the BLS classification for a traditional four-year college track, though at the highest echelons within each, the top earners may have a bachelor's degree or higher.
In addition, we limited selection to those trade school jobs with positive growth. High-paying trade jobs in roles facing obsolescence or where attrition is unchecked were not included.
All of the jobs cited here have a median annual salary over $53,000, with most over $60,000.
Most of these trade jobs will include information about their median annual salary, the typical time necessary to complete training for that role, and a brief overview of the job. If median annual salary information is not available, an average salary for the trade job will be noted.
Data for this list comes from the most recently published BLS report, May 2021. Additional data from O*NET Online.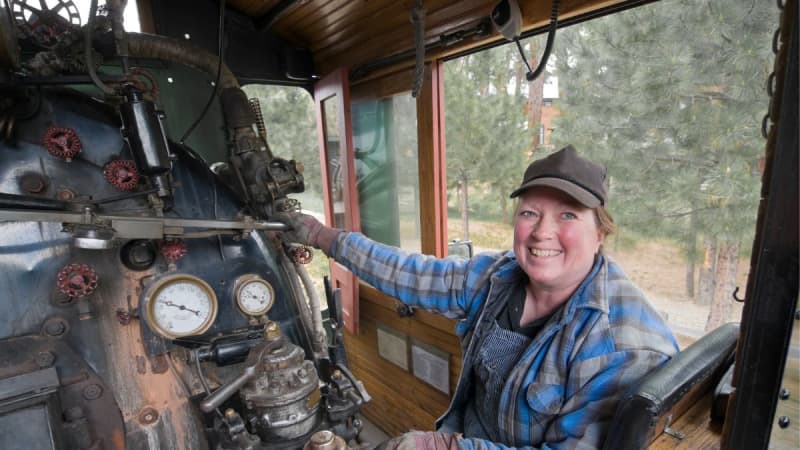 Highest paying trade school jobs list
Building—construction, maintenance, and inspection
Elevator and Escalator Installer and Repairer
Median annual salary: $97,860
Projected growth: 3%
Training time to completion: One to two years of on-the-job experience. In most states, elevator and escalator technicians must be licensed. Because of the niche nature of this job, most expertise in this field comes through apprenticeship programs, which provide on-the-job training.
Elevator and escalator installation and repair offers one of the highest income potentials for someone with a high school diploma. This is offset by working in high places under hazardous conditions. The job also demands knowledge of complex testing equipment and procedures, along with both electrical and mechanical troubleshooting expertise.
Electrical Power-Line Installer and Repairer
Median annual salary: $78,310
Projected growth: <5%
Training time to completion: A few months to a year. Usually an apprentice in this field works with an experienced coworkers and learns through on-the-job training.
Power line technicians work on electrical power systems and may also work on telecommunications cabling. The job is hazardous, works outdoors, requires safety equipment, often works at heights, and requires knowledge of testing equipment.
Surveyor
Median annual salary: $61,600
Projected growth: 1%
Training time to completion: Two to four years. In most cases, an associate degree is necessary.
Surveyors assess property lines and provide understanding of boundaries and terrain for construction projects, maps, and mining. This profession depends on calculations and precise measurements, and it favors workers who are good in math and have received more education than other professions in this list. Still less than half of employers report a bachelor's degree as a necessity.
Electrician
Median annual salary: $60,040
Projected growth: 7%
Training time to completion: Minimally one to two years. In most states, electricians must be licensed. Technical schools and recognized apprenticeship programs provide on-the-job training.
Electricians install, maintain, and repair electrical systems to meet building and safety codes. They can read blueprints and are often familiar with design and construction software used in the building and construction industries.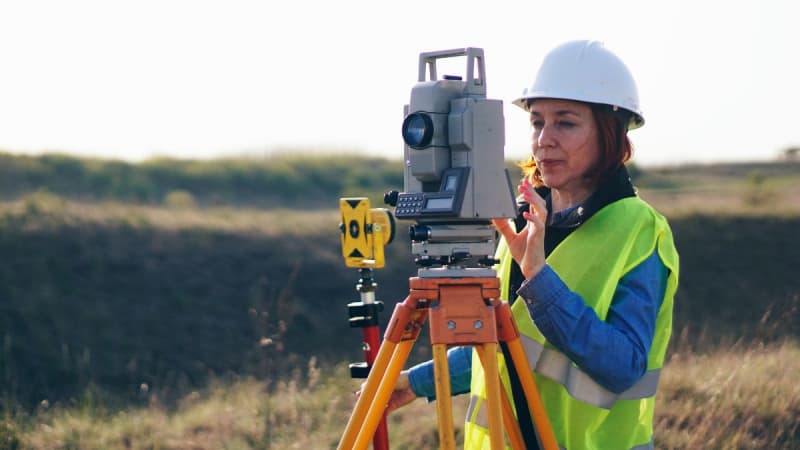 Computer and information technology
Web Developer and Digital Designer
Median annual salary: $78,300
Projected growth: 23%
Training time to completion: One to two years. Technical school certification or an associate degree are usually minimums, though some employers may consider particularly gifted candidates who are self-taught.
A web developer writes the underlying code for websites, while a digital designer concentrates on the user experience of the website, including its functionality, navigation, and layout. Not only is this a high demand job, but it also works well as a remote or home-based occupation.
Healthcare and medical labs
Radiation Therapist
Median annual salary: $82,790
Projected growth: 6%
Training time to completion: A two-year associate degree is necessary, along with licensing and certification through a national exam.
Radiation therapists work in oncology, using radiation to treat cancer patients. The job involves working with doctors in private practice or in hospitals. Therapists must carefully operate machines that deliver doses of radiation, understand human physiology, and exhibit care for patients.
Dental Hygienist
Median annual salary: $77,810
Projected growth: 9%
Training time to completion: Up to three years. While most associate degrees need only two years to complete, some dental hygienist degree programs require three. All states require hygienists to be be licensed.
Dental hygienists assist dentists in maintaining the oral health of patients through examinations for gum disease and tooth decay, while providing preventative care. Hygienists must be knowledgeable in oral physiology, the tools and techniques used to maintain dental health, and patient care.
Diagnostic Medical Sonographer
Median annual salary: $77,740
Projected growth: 10%
Training time to completion: Up to two years. An associate degree is usually required, along with certification.
Medical sonographers use ultrasound generated by a sonograph machine to help doctors diagnose diseases and health issues. This role demands understanding the equipment used, results analysis, advances in medical diagnostics, and knowledge of patient care.
Registered Nurse
Median annual salary: $77,600
Projected growth: 6%
Training time to completion: Up to four years. Nursing offers many educational options, from a diploma program at a nursing school to an associate's degree or bachelor's degree.
Registered nurses enjoy a wide range of workplaces including hospitals, doctors' offices, and nursing care facilities. Others work in outpatient clinics, schools, and in home healthcare situations. Nurses are experts in human anatomy and physiology, patient health care, diagnostic equipment, and assisting physicians.
Cardiovascular technologist and technician
Median annual salary: $60,570
Projected growth: 10%
Training time to completion: Typically two years. An associate degree is usually required, along with certification.
Cardiovascular technologists test patients for heart and lung problems, and may assist or conduct procedures or diagnostics such as electrocardiograms, heart catheterizations, stress testing, and lung capacity tests. They will be required to operate medical equipment, assist doctors, and provide patient care.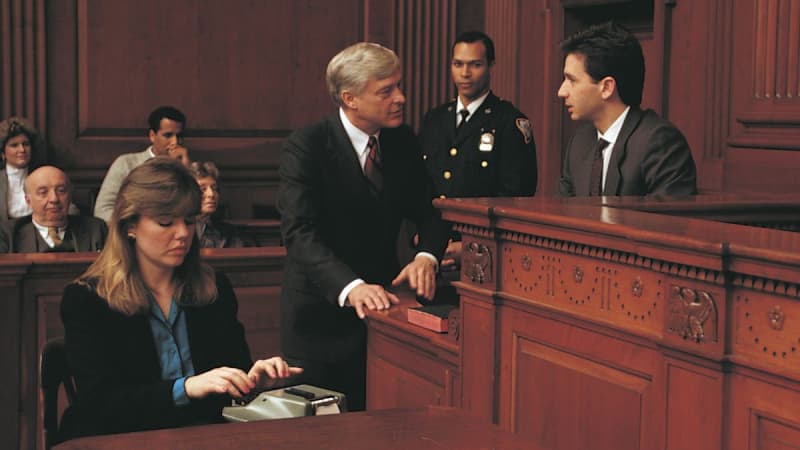 Legal and criminal justice
Court Reporter and Simultaneous Captioner
Median annual salary: $60,380
Projected growth: 1%
Training time to completion: Under two years, with certification included. While an associate degree is common, other certification programs may be available. Online education for this role is popular.
Court reporters accurately transcribe testimony in court cases and provide legal record-keeping services. Training involves working toward two-voice transcription at speeds up to 225 words per minute.
Mechanical—aircraft, automobile, and transportation
Air Traffic Controller
Median annual salary: $129,750
Projected growth: 1%
Training time to completion: Two to four years, with enrollment in the Air Traffic-Collegiate Training Initiative program leading to certification in as little as two. Graduates of this program may be opted out of additional training at the Federal Aviation Administration Academy.
Air traffic control is a demanding job with specialty training required, but it compensates better than any other position in this list. Stress is baked into the role, as controllers direct aircraft and ensure the safety of thousands of passengers and crew daily.
Locomotive Engineer
Median annual salary: $ 79,740
Projected growth: 4%
Training time to completion: Three months to one year of preparation. Locomotive engineers must be certified by the Federal Railroad Administration (FRA) through a series of tests administered by the rail service that employs them.
Locomotive engineers drive trains and other rail vehicles. In most cases, they have previous experience in the railway industry before moving into an engineer position.
Aircraft & Avionics Equipment Mechanic and Technician
Median annual salary: $65,550
Projected growth: 6%
Training time to completion: Usually 18 to 30 months. Must pass the Federal Aviation Administration's Aviation Maintenance Technician general knowledge test, followed by the airframe and powerplant tests.
Aircraft mechanics and avionics equipment technicians maintain and repair airplanes. They work on the airframe of aircraft, the flight instruments and controls, and engines. Aircraft mechanics work in hangars at airfields or in repair stations.
Flight attendant
Median annual salary: $61,640
Projected growth: 21%
Training time to completion: Five to 12 weeks depending on the airline, with an average of seven. In addition, the training is typically six days a week for as long as 12 hours a day, which is intended to mirror the long days an attendant may face. Airlines train their flight attendants on-the-job as well. Attendants must also be certified by the Federal Aviation Administration.
Want to get into one of the highest paying trade jobs quickly? Become a flight attendant. The training can be grueling and the work days long, but worldwide travel and staying in exotic locations are a perk. Flight attendant is a public-facing job with a strong concern for passenger safety, and as with any such relational role, it can be both trying and exciting.
Heavy Vehicle and Mobile Equipment Service Technician
Median annual salary: $53,770
Projected growth: 8%
Training time to completion: Varies. Because of increased computerization and the complexity of large vehicles used in construction and farming, some level of additional training or post-secondary education is usually required by employers.
Heavy vehicle and mobile equipment service technicians work primarily on construction equipment such as cranes and earth movers, farm equipment such as combines and tractors, or other kinds of mobile industrial machinery.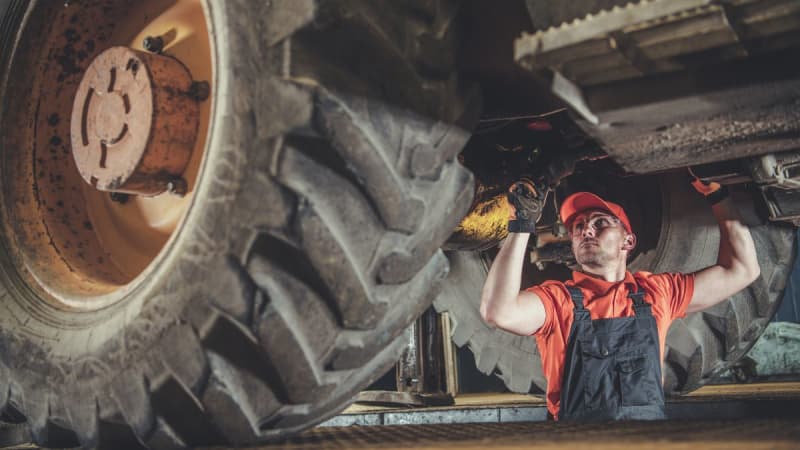 Mechanical—HVAC, industrial, and heavy machine
Maintenance Supervisor
Median annual salary: $73,590
Projected growth: 5%
Training time to completion: Variable. Builds upon previous experience.
Maintenance supervisors oversee a team of mechanics, installers, and repairers of all types of machinery. Many are skilled project managers too. They are not limited to one category, either, as they work in construction and various mechanical and electrical systems fields. Many have risen in the ranks through previous job experience as a mechanic or installation specialist.
Computer Numerically Controlled (CNC) Tool Programmer
Median annual salary: $60,780
Projected growth: 15+%
Training time to completion: One to two years, with some postsecondary schooling preferred, often through a trade or technical school.
CNC tools cut and fabricate intricate parts used to manufacture products. While other jobs within plastic and metal machining are on the decline, CNC tool programmers remain in high demand. Familiarity with computer hardware and software is essential, as the role requires programming the CNC controls and software via computer as well as entering data.
Industrial Machinery Mechanics, Machinery Maintenance Workers, and Millwrights
Median annual salary: $59,380
Projected growth: 14%
Training time to completion: Minimally, one year. On-the-job training and apprenticeships are typical. Millwrights may apprentice for as long as four years.
Continuing high demand for mechanics that work on industrial machinery makes this an attractive trade job. Job hazard do exist though, with safety a key part of the job. Overtime and being on-call are also commonly required of industrial mechanics.
Wind Turbine Service Technician
Median annual salary: $56,260
Projected growth: 44%
Training time to completion: One or two years of training, both on-the-job training and informal apprenticing with experienced workers. A technical school or recognized apprenticeship program background may be required.
Wind power is a booming field, and the people who install and service wind turbines are looking at explosive job growth. So while the median salary is currently under $60,000, if demand stays this high, expect salaries to continue to climb. And climbing is second nature to this job, as it works at great heights and is hazardous. Technicians may also need to be on-call and available anytime.
Science and engineering
Engineering Technologist and Technician
Median annual salary: $58,320 to $73,580
Projected growth: Generally around 5%
Training time to completion: Varies by specialty, though most require vocational, trade, or technical school training and the minimum of an associate degree, which is typically a two-year commitment.
Industrial, electrical, mechanical, civil, nanotechnology, and aerospace—these are some of the popular specializations within the realm of engineering technologists and technicians. In most cases this role assists an engineering team, performing tests, processing materials, running production equipment, and analyzing data, often using complex equipment.
Going beyond a trade school education
Students who have completed a trade school program or received certification or a degree from a technical school may continue their education in a number of ways.
Certificate program graduates may be able to apply their course credits toward a higher degree. Students should check with their program to see what options may exist for working toward an associate degree or bachelor's degree. In addition, microcredentialing is an option to consider, where additional certifications can boost existing credentials.
In most cases, earning a two-year associate's degree opens options for a four-year bachelor's degree. Accreditation is key here, so make sure any associate program is fully accredited with a regional accreditor—the best option—or a national accreditor. Checking ahead of time with area colleges to see if they will accept the credits from the associate program under consideration is a wise step.
A common example of this transition is the RN-to-BSN pathway a registered nurse may consider. This may also create future options for becoming a nurse practitioner or even a physician. Other professions may offer similar transitional opportunities.
Lastly, some associate and bachelor's degree programs may consider past work experience for a student transferring into their programs. Again, it's worth noting ahead of time what local colleges and universities may accept as credits toward a higher degree.