Whether you're looking for career success or social capital, It's not about what you know, but who you know.
And who you know is a function of influence which works as one of the greatest currencies of our world. A network of influence provides a symbiotic exchange of value through leveraging the resources of individuals and groups to elevate both.
Whether you're a student, a professional, or an organization, learning to leverage available networks is key to building success in the increasingly interconnected world of the modern age.
Key Takeaways
Individuals, companies, and schools may build and leverage their influence to see amazing returns

Building a network of influence increases upwards mobility in your career and in academic performance

Organizations and schools can tap into their alumni networks for massively increased conversions and engagement potential

Share this on your website:
Influence Networks Among Students, Professionals, and Schools
In an interconnected world, influence is the glue that forms connections.
This holds true for university students and professionals alike. Oftentimes, students will find that the networks established in school lead to career-defining opportunities later in life as professionals.
For the Universities themselves, active alumni network members provide an invaluable service. These networks represent the good standing of a university by conferring reputation-equity based on these individuals' achievements. This emboldens current and prospective student motivation and establishes a symbiotic relationship between higher education and the corporate world.
For businesses, creating strong personal networks within a core team improves employee retention and the increases the social and professional resources available to each employee. This leads to all sorts of performance boons and motivates companies to further invest in developing a network of influence.
Networks and Academic Performance in Higher Education
Student learning improves when students work together and build social ties around the learning experience. This concept is referred to as cooperative learning.
When students and faculty appropriately wield their influence on one another, the learning environment becomes more cooperative.
In other words, cooperative learning will motivate students to participate in their studies more actively. Cooperative learning also improves student integration in the classroom, during projects, and within student organizations.
Faculty who work towards understanding student integration will see increased academic performance both in the classroom and out of the classroom. And of course, mastering student integration is just a crucial albeit challenging in online education.
Ultimate the extent to which college students are integrated into their program will depend on faculty governance and the social atmosphere of a school.
Faculty Networks and Teaching Practice in Higher Education
It's not just students who benefit from building a network of influence.
Faculty can leverage connections with peers, corporate relationships, and fellow academics to improve the quality of their research and teaching ability.
The Facts About Alumni Programs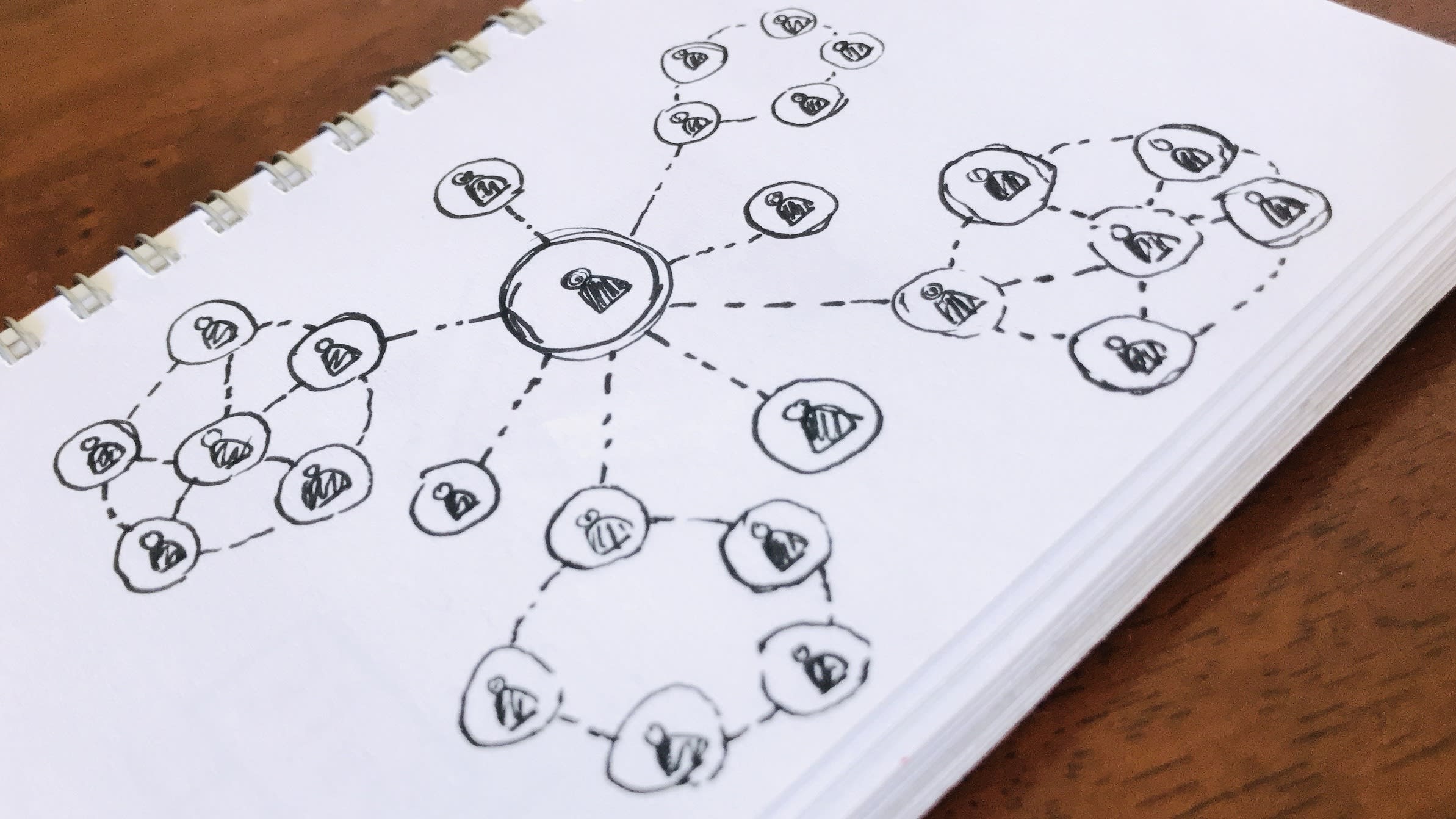 Businesses leverage their social capital in a variety of interesting ways to tremendous effect.
Much like in higher education, alumni maintain a strong sense of loyalty to their previous employers–just as university students display loyalty to their alma mater.
This is represented in the fact that 98% of Fortune 500 companies have some form of an alumni program. But like any good business model, there must be proof of a return on an investment.
And in this case, there certainly is.
Investing in lifelong relationships leads to measurable benefits such as the following:
2.8 times increase in revenue per employee

4.5 times increase in product innovation

6 times increase in employer attractiveness

Businesses that actively engage alumni see up 44% increase in net new business

An engaged alumni delivers a 10% increase in brand sentiment

Alumni as brand advocates are worth at least 5 times more than average customers
Takeaway: Alumni network members represent the ideal customer
Alumni Network Effects on Recruiting, Retention, and Hiring
Organizations that leverage an alumni network will also save big money on various forms of recruitment and retention.
Specifically, alumni networks save organizations more than $5 million in annual cost savings for recruiting. These savings can be attributed to the following factors:
1% increase in rehire rate yields $1.25 million in savings

Rehire rate can increase from 2.4% to 8% with a strong alumni program

44% higher retention rate for boomerang hires over 3 years

73% of former employees are willing to do project-based work

46% of young people (Millennials) are willing to return to an employer

85% of jobs are filled by networking with personal and professional connections, with employee referrals accounting for 40% of all hires
Takeaway: Alumni networks make recruiting, hiring, and retaining employees both more efficient and more effective.
The Benefits of Alumni Networks in Business
For business-oriented individuals–and professionals in general for that matter–networks form the essential channels of communication, negotiation, and collaboration.
In business, every connection offers relationship offers a potential upside. Data collected on professional networks tells us about very clear benefits:
Networking opportunities with established professionals could lead to:

Informational interviews

Assistance making a career change

Promotions

Finding the right candidate for your company

Access to exclusive job postings, resume reviews, and free resources

True community and meaningful relationships

Access to expertise and mentors

Discounts for sports games, bike rentals, fitness centers, museums, on-campus performances, bookstores, financial services, travel insurance, airfare, restaurants, apparel, and continuing education classes

Both colleges and corporations invest in strong alumni networks with varying goals]
Takeaway: Leveraging your professional network can improve upwards mobility in your profession and increase the number of opportunities available to you.
College Alumni vs Corporate Alumni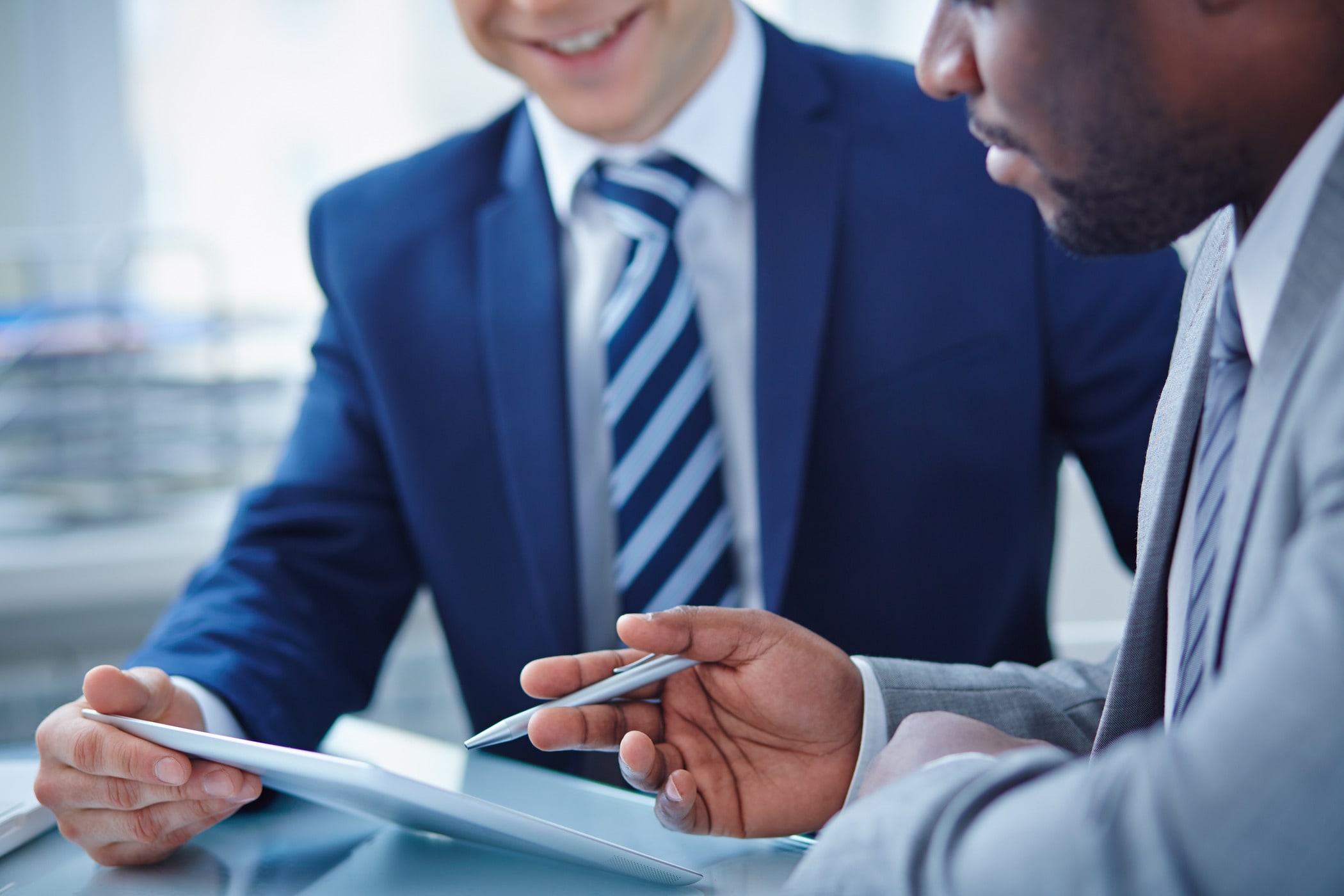 Of course there are notable distinctions to be made between different groups of alumni. For instance, the utility of college alumni groups differs from corporate alumni groups.
Let's explore the differences between college alumni networks and corporate alumni.
The primary goal of college alumni networks is fundraising

Corporate alumni networks on the other hand have multiple goals:

Access labor pool

Drive referrals or boomerang hires

Boost business development

Increase sales

Connect mentors and mentees

Create a positive evangelist community
Takeaway: While institutions of higher education mainly leverage alumni for fundraising, corporate alumni groups provide multi-faceted benefits to their parent company.
Top 10 Corporations With Strong Alumni Networks
The following companies demonstrate the 'best practices' of corporate alumni network building, engagement, and retention:
P&G

HSBC

Accenture

McKinsey

Coca-Cola

Citi

Microsoft

Nestle

LinkedIn

Google (Unofficial)
Takeaway: To see a real world example of the strongest corporate alumni networks in the world, check out the 10 companies listed above.
Top 10 Schools With Strong Alumni Networks for University Students
The benefits of young people enrolling in a University with a strong alumni network are numerous.
Most notably, university students can tap into an active alumni network in order to tap into more learning opportunities, internships, and even job opportunities.
These 10 schools demonstrate the strongest alumni networks:
Penn State University

Harvard University

New York University

University of Michigan

University of Pennsylvania

Princeton University

Massachusetts Institute of Technology

University of Virginia

Dartmouth College

Northwestern University
Takeaway: Many influential individuals are associated with universities and may be willing to provide job referrals to standout students, which may open the door to tremendous opportunities.
Influential People You Should Know
To fully understand the impact of an influential person, it's helpful to explore history's most influential figures.
These people demonstrated tremendous influence and built networks that still exist today:
Takeaway: A person's influence continues to exist even after they pass away and in the case of the most influential people, may persist for hundreds of years.
Social Network Analysis: Alumni Networks & Investing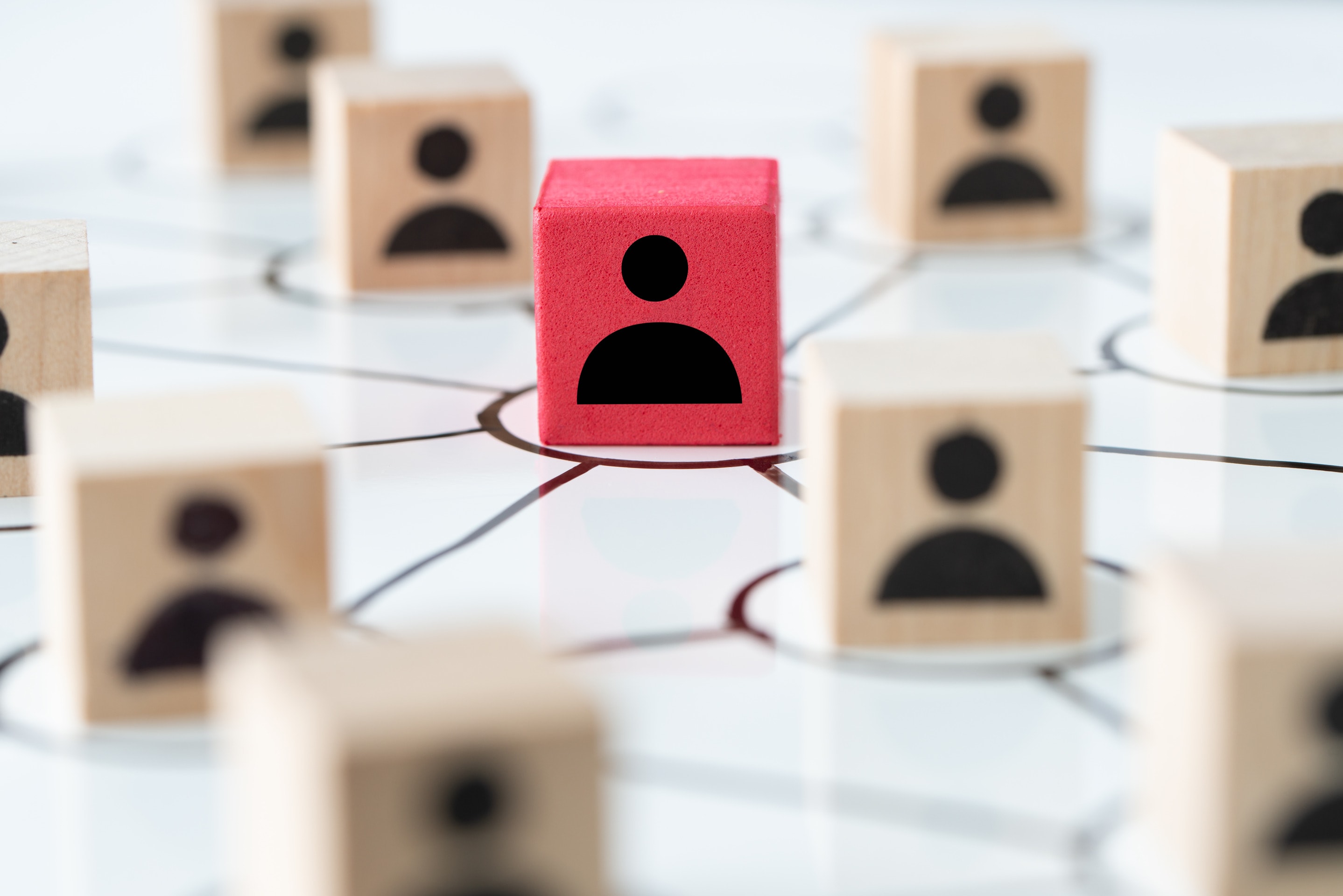 Alumni network members display a level of camaraderie and rapport that is not found among other professional and social networks.
College students will find all sorts of opportunities to benefit from their college's alumni network. These benefits stretch beyond educational benefits, too, and will be especially alluring to business-minded students:
Investors are more likely to invest in startups created by founders from their alma mater

A study of VC investments over a 19-year period found that the founder and investor attended the same college or university in 1/3 of investments

Founders' connections to early-stage investors through shared education networks are more important than the quality of school and shared geography

Alumni network allows investors to access more robust information about startups

Founders who went to schools with large alumni networks are able to raise more capital than other entrepreneurs

Size of an alumni network is likely the most important factor in early stage financing
Takeaway: Business students and those with entrepreneurial aspirations will want to heavily value the size and activity of a school's alumni network when deciding which program to enroll in.
Tips For Leveraging An Alumni Network
Even the best alumni network may be squandered if an individual fails to leverage it properly.
College students will want to begin laying foundations during their university education, so that they are prepared to tap into their network after graduation.
Here's some helpful tips on how to leverage an alumni network:
Give an update to your alumni magazine's class notes column

Volunteer for a committee role for the opportunity to reconnect with classmates

Share professional expertise during alumni events, such as webinars

When contacting an alum:

Use email or LinkedIn

Provide a concise explanation of who you are, how you got their contact info, and why you'd like to meet

Ask to meet for coffee or lunch for an "informational interview" to:

Learn about potential career paths

Discover which skills you need to develop

Learn about internship opportunities
Takeaway: College students and professionals alike should think of network members as relationships that should be maintained and nourished, so that when the time comes they will be eager to provide assistance in return.
How To Maintain An Engaged Alumni Network in Higher Education
Colleges and corporations need to refine their strategy to maintain a strong and engaged alumni network members.
So how should institutions of higher education go about this?
Let's look at some proven strategies:
Create an alumni-centered strategy that offers clear benefits to members

Design mobile-friendly content

Regularly update the database

Serve the needs of local and international alumni

Motivate alumni to get in touch by:

Sharing campus news

Spotlighting alumni accomplishments

Leveraging nostalgia

Providing networking opportunities

Offer incentives, such as gift vouchers, access to campus facilities, and event invites

Send personalized thank you notes

Utilize multiple channels throughout the year and limit contact to 15 per year
Takeaway: Like with any network, alumni network members need to be motivated to engage with the network by their alma mater.
Influence Networks in Business and Higher Education: Conclusion
Alumni networks in both higher education and business work as invaluable resources for building social capital and discovering valuable opportunities (both academic and professional).
The earlier university students build the good habits of networking the better.
Keep an eye out for opportunities to get involved and to give back to your alumni network, and you'll reap the rewards
Are you staying connected?
Check out our Blog Page for helpful tips on adjusting to and surviving student life.
Or get valuable study tips, advice on adjusting to campus life, and much more at our student resource homepage.
Sources:
https://world.edu/5-benefits-of-a-strong-alumni-network
https://enterprisealumni.com/news/alumni-research/value-alumni-program
https://enterprisealumni.com/news/corporate-alumni/university-alumni-networks
https://callhub.io/alumni-engagement-strategy
https://hbr.org/2019/10/3-ways-to-make-the-most-of-your-alumni-network
https://www.princetonreview.com/college-advice/leverage-your-alumni-network
https://www.institutionalinvestor.com/article/b1vnyr22mz67xw/The-Key-to-Fundraising-for-Startups-Is-Alumni-Networks-Here-s-the-Surprise
https://www.collegemagazine.com/10-best-college-alumni-networks