About
Why is this person notable and influential?
Jorge Francisco Isidoro Luis Borges Acevedo was an Argentine short-story writer, essayist, poet and translator, and a key figure in Spanish-language and universal literature. His best-known books, Ficciones and El Aleph , published in the 1940s, are compilations of short stories interconnected by common themes, including dreams, labyrinths, philosophy, libraries, mirrors, fictional writers, and mythology. Borges' works have contributed to philosophical literature and the fantasy genre, and have been considered by some critics to mark the beginning of the magic realist movement in 20th century Latin American literature. His late poems converse with such cultural figures as Spinoza, Camões, and Virgil.
Source:
Wikipedia
Other Resources
Schools
What schools is this person affiliated with?
University of Buenos Aires
Public university in Argentina
view profile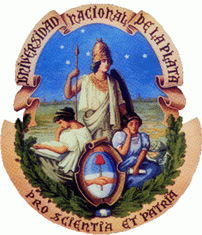 National University of La Plata
Public university in Argentina
view profile
Notable Works
What contributions to academia has this person made?
Ulrikke
The Mirror and the Mask
Buch der Träume
Seven Nights
Three Versions of Judas
Venticinque agosto 1983 e altri racconti inediti
Borges on Martín Fierro
The Library of Babel
There Are More Things
Tigres azules
The Other
Prologhi. Con un prologo ai prologhi
Brume, dei, eroi
The Gospel According to Mark
Testi prigionieri
Un modelo para la muerte
The Congress
Crónicas de Bustos Domecq
Deutsches Requiem
Labyrinths
A Universal History of Infamy
Evaristo Carriego: A Book About Old-Time Buenos Aires
Luna De Enfrente
La doctrina de los ciclos
Der Schwarze Spiegel
The Analytical Language of John Wilkins
Historia de la eternidad
La metáfora
Emma Zunz
Sferoj 2
L'invenzione della poesia. Le lezioni americane
The Immortal
The House of Asterion
El otro, el mismo
Inquisitions
Fervor de Buenos Aires
Cos'è il buddismo
Tom Castro, the Implausible Imposter
Other Inquisitions
Dos fantasías memorables
El Golem
The Approach to Al-Mu'tasim
Shakespeare's Memory
A New Refutation of Time
De las alegorías a las novelas
El tamaño de mi esperanza
Book of Imaginary Beings
El tiempo circular
Libro del Cielo y del Infierno
Influence Rankings by Discipline
How's this person influential?