Universities and Colleges in Louisiana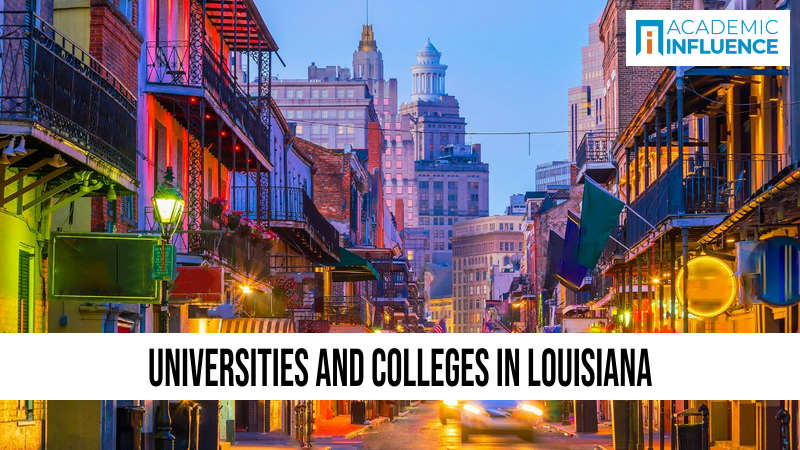 Find the best colleges and universities in Louisiana that meet your preferences and needs. Find Louisiana's best school for your major!
What are Louisiana's Colleges & Universities?
Colleges and Universities in Louisiana
Jazz, beignets, and Mardi Gras—the culture, food, and music of Louisiana make it an irresistible place to indulge. This L-shaped state is nicknamed the Pelican State, but the American alligator is also known to roam its lands. Wildlife aside, Louisiana is home to 36 higher education institutions that award associate, bachelor's, master's, and doctoral degrees.
Though the culture in Louisiana is sure to draw you in, the affordability of its 26 public colleges and universities also makes it an appealing place to earn your degree. Seven community colleges average $4,000 for tuition, and the cost to attend its public institutions ranges from $5,000 to $12,000. With just shy of 27,000 students, Louisiana State University (LSU) is the largest public university, boasting a tuition rate of $12,000. The school, located in Baton Rouge, offers degrees in engineering, education, theater, and landscape architecture. For those looking to merge their faith with their education, the state also has eight religious institutions, including Catholic, Methodist, and Baptist schools. Prospective students can also attend one of 10 private colleges, including Tulane University and Louisiana Culinary Institute. Tulane University's tuition rate is $55,000, and it is best known for its medical and law schools. Attorneys in Louisiana who have debt from law school may be eligible to receive $5,000 annually through the Loan Repayment Assistance Program from the Bar Foundation.
Louisiana offers a variety of higher education experiences, serving a full range of budgetary needs and career goals. Find out more about earning your degree from one of Louisiana's colleges or universities.
Find college admissions consultants in your state.
Find the Best Schools in Louisiana for your Major