Universities and Colleges in Minnesota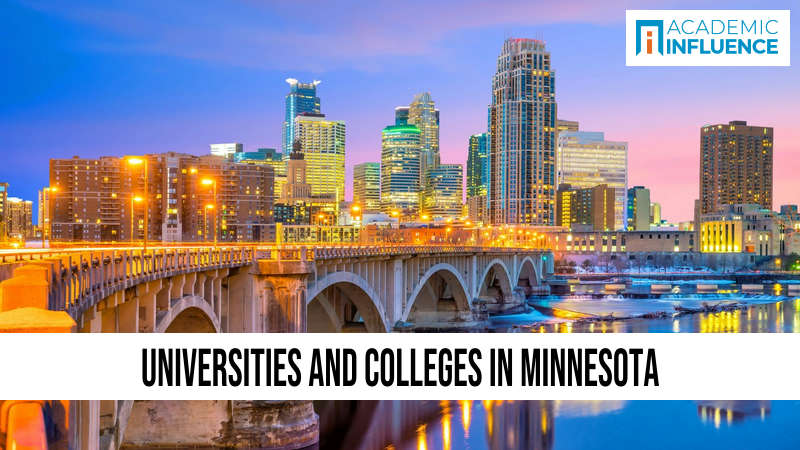 Find the best colleges and universities in Minnesota that meet your preferences and needs. Find Minnesota's best school for your major!
What are Minnesota's Colleges & Universities?
Colleges and Universities in Minnesota
Ever heard the phrase, "There's an app for that"? Well, in Minnesota they say something similar, "There's a festival for that." This fun state doesn't hold back when it comes to celebrating. With events like the Grumpy Old Men Festival, World Festival, and the Perham Turtle Fest, students earning their degrees at one of Minnesota's more than 70 colleges won't miss out on a good time.
One of largest public higher education institutes in the country, the University of Minnesota has main campuses in both of the Twin Cities, Saint Paul and Minneapolis. This school costs about $15,000 in tuition, and provides its students with competitive programs in fields like nursing, education, economics, and psychology. Minnesota also boasts a large network of private colleges, two of which, Walden University and Capella University, primarily cater to online students. And the options don't stop there. There are more than 20 schools in the state with religious affiliations, including larger schools like the University of St. Thomas, which campuses in both Twin Cities, and smaller schools like Oak Hills Christian College in Bemidji. For students who strive to keep costs low in a smaller school environment, Southwest Minnesota State University offers tuition below the national average and serves about 3,500 students. Additionally, those on track to become a teacher or health care provider may be eligible for one of Minnesota's loan forgiveness programs after graduation.
Discover some of Minnesota's top programs and learn how you can earn your associate, bachelor's, master's, or doctoral degree while cashing in on some of this state's unique experiences.
Find college admissions consultants in your state.
Find the Best Schools in Minnesota for your Major