Key Takeaways
Students who are deterred by the high cost of college education are increasingly turning to online trade schools for valuable career training.
An online trade school is a low-cost and flexible option for busy professionals looking to increase their skills.
Online trade schools typically focus on a specific vocation, avoiding the need to take courses that do not apply to your chosen career path.
Many of us were brought up to think that the only way to succeed financially is to earn a four-year college degree. But a four-year degree from a college is often not enough to become marketable, especially now with many college graduates competing in the same fields. It may not even be enough that you maintain a high GPA while in college.
The high cost of college is also a deterrent to many people. Taking on a large amount of student debt is not worth it to many would-be students.
Enrolling in trade school programs may be a great option for both of these groups.
Trade schools allow you to graduate in a much shorter time frame than completing a four-year bachelor's degree. In a trade school, you focus on a specific vocation, and don't have to take unnecessary courses like general education classes.
Trade school programs provide students and professionals with personalized coaching from industry experts.
Trade schools, in general, are a terrific choice for many people. But online trade schools or online vocational schools may be an even better option.
An online trade school is an excellent choice for people with full-time jobs or a family (or both!). Because of the flexibility and convenience of being able to do schoolwork when it's most convenient for students, an online trade school gives students more freedom.
Rural residents can also benefit from online courses because they can earn a trade school certification without traveling to a physical classroom.
Featured Programs
Methodology
To find the best online trade schools, we used the following criteria:
Cost: Online trade schools should be more affordable than four-year degrees. We've considered the upfront cost of each school to ensure that students don't experience financial burdens.
Student-to-faculty ratio: We also considered the student-to-faculty ratio to ensure that students do not pursue a course that cannot offer customized instruction and practical learning opportunities.
Credibility: Credibility can be proven through graduation and retention rates and accreditation. Accreditation guarantees that the educational facility adheres to standards for faculty and quality content.
Instead of listing schools by scores, we have listed them in random order. Ultimately, it is up to the student to decide which online trade school best suits their goals, needs, and budget.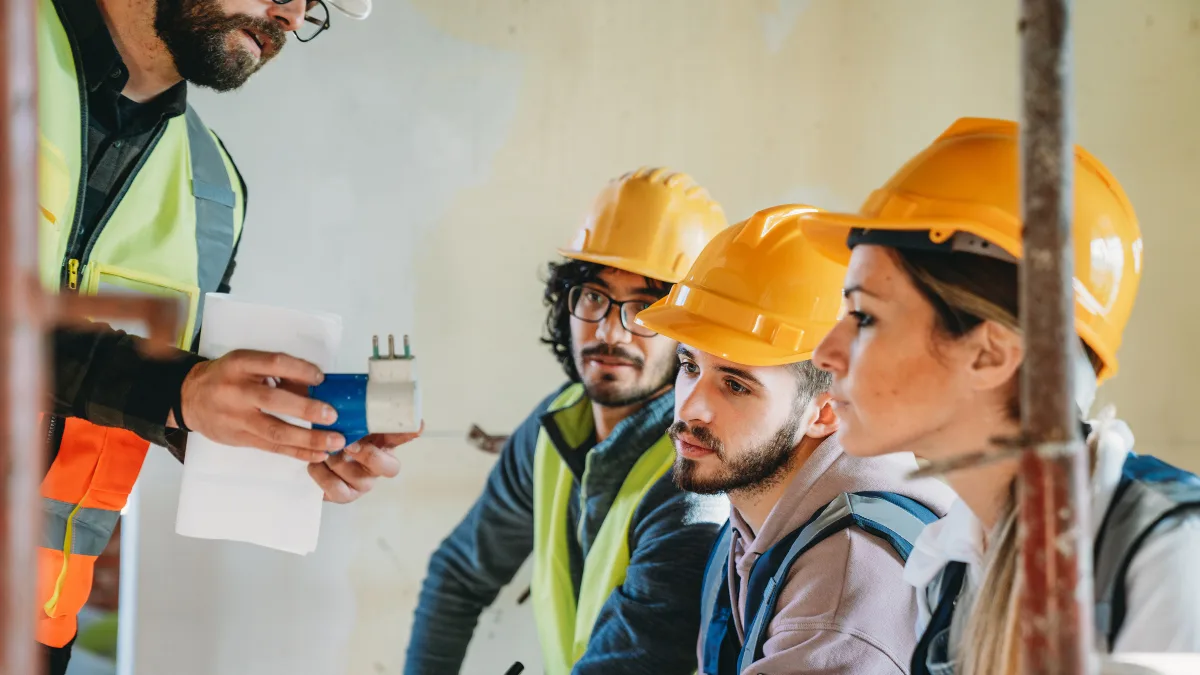 The 15 Best Online Trade Schools
Career Outlook for degree at Wentworth Institute of Technology

Salary after 4 years:

$85,635

Cost Recoup Time:

13 years

Paid back at 15% of annual salary

What is Wentworth Institute of Technology known for?

Wentworth Institute of Technology's faculty and alumni have been influential in:

Most Influential Alumni

Campus Location: Boston, Massachusetts

Accreditation: New England Commission of Higher Education (NECHE)

Student-Faculty Ratio: 18:1

Average Tuition Cost: $19,080

Retention Rate: 73%

Graduation Rate: 66%

Wentworth Institute of Technology may fit your needs if you are interested in technical design, engineering, and construction. WIT, a private technical institution, cultivates in young professionals the competency to succeed right out of the classroom by strongly emphasizing careers.

Online students learn from leaders that teach not just from books but also from their real-life experiences. These approachable instructors are willing to help outside of the classroom during office hours or will recommend the school's Learning Center for help.

All students complete at least two semesters of cooperative learning.

Career Outlook for degree at North Dakota State College of Science

Salary after 4 years:

$47,175

Cost Recoup Time:

8 years

Paid back at 15% of annual salary

What is North Dakota State College of Science known for?

North Dakota State College of Science's faculty and alumni have been influential in:

Campus Location: Wahpeton, North Dakota

Accreditation: Higher Learning Commission (HLC)

Student-Faculty Ratio: 13:1

Average Tuition Cost: $5,880

Retention Rate: 70%

Graduation Rate: 41%

North Dakota State College of Science, an above-average public college with a small population and a 100% acceptance rate, develops students' skills to prepare them for certain jobs. NDSCS only offers certificate programs and associate's.

In general education courses, associate degree aspirants develop their communication, writing, and critical thinking abilities. Graduates with an associate degree can apply to four-year universities as transfer students or enter the job market directly after graduating.

Candidates for certificates finish a narrowly specialized program with minimal general education prerequisites. Graduates entering the workforce with a certificate are ready for numerous entry-level positions.

This online trade school is best for students focusing on practical nursing, diesel mechanics, and the liberal arts and humanities.




Career Outlook for degree at Central Georgia Technical College

What is Central Georgia Technical College known for?

Central Georgia Technical College's faculty and alumni have been influential in:

Campus Location: Macon, Georgia

Accreditation: SACSCOC-Southern Association of Colleges and Schools Commission on Colleges

Student-Faculty Ratio: 14:1

Average Tuition Cost: $3,042

Retention Rate: 72.3%

Graduation Rate: 37%

Central Georgia Technical College is a public technical institution with several campuses across Georgia. CGTC offers associate degrees, diplomas, and technical certificates in various fields, including public service, technical, trade and industrial, business technology, health technology, and computer technology.

CGTC offers the people of Georgia high-quality academic and technical education, specialized business and industry services classes, and adult education programs. CGTC provides high academic and technical education, continuing education, adult education services, student support and career services, and tailored business and industry services via traditional and distance delivery methods. The majority of CGTC students receive financial aid.




Career Outlook for degree at Washburn Institute of Technology

Salary after 4 years:

$48,542

What is Washburn Institute of Technology known for?

Washburn Institute of Technology's faculty and alumni have been influential in:

Campus Location: Topeka, Kansas

Accreditation: Higher Learning Commission (HLC)

Student-Faculty Ratio: 22:1

Average Tuition Cost: $8,640

Retention Rate: 70.0%

Graduation Rate: 58.82%

Washburn Institute of Technology, a well-established organization, stands out for the breadth of services it provides.

Washburn Tech offers workforce development, career training, and continuing education for high school graduates and adult students. Majors offered at Washburn Tech include technology, construction, healthcare, human services, and more. Numerous courses are available, such as welding, Microsoft Office, and sewing.

In addition, federal financial help, including VA benefits, is available for all of WIT's career training programs. Washburn's continuing education programs can benefit students who need to learn a particular skill.

Regardless if you're applying for traditional or online programs, the school will require you to complete an interview held on campus.

Career Outlook for degree at Dakota College at Bottineau

Cost Recoup Time:

9 years

Paid back at 15% of annual salary

What is Dakota College at Bottineau known for?

Dakota College at Bottineau's faculty and alumni have been influential in:

Campus Location: Bottineau, North Dakota

Accreditation: Higher Learning Commission (HLC)

Student-Faculty Ratio: 17:1

Average Tuition Cost: $2,673.63

Retention Rate: 47%

Graduation Rate: 36.6%

The best thing about Dakota College at Bottineau is its credit for life experience. DCB values the knowledge students learn outside the classroom because, according to them, the educational demands of adults working in the workforce differ from those of traditional college students. This philosophy is a reflection of DCB's mission, which is to provide a personalized education by focusing on nature, technology, and beyond.

DCB is one of the best in the country and is #1 for professional teaching and career preparation. With affordable tuition, DCB is a place for students from all backgrounds who want to gain or develop technical knowledge and skills without breaking the bank.

DCB offers flexible scheduling perfect for working adult students with other obligations. With over 100 online courses, students will have the choice of various program majors. The school is known for their small business management, paraprofessional education, and medical assistance programs.

Career Outlook for degree at Northcentral Technical College

Salary after 4 years:

$42,476

Cost Recoup Time:

8 years

Paid back at 15% of annual salary

What is Northcentral Technical College known for?

Northcentral Technical College's faculty and alumni have been influential in:

Campus Location: Wausau, Wisconsin

Accreditation: Higher Learning Commission (HLC)

Student-Faculty Ratio: 11:1

Average Tuition Cost: $3,791

Retention Rate: 63%

Graduation Rate: 54.7%

Northcentral Technical College, the founding member of the Northcentral Technical College System, is a public junior college focusing on empowering its students. NTC unites and strengthens its students as they pursue lifelong learning to create a competitive workforce in a global society. They're mostly known for majors in business, health, public safety, technical, and trades.

There are more than 190 programs available at NorthCentral Technical College in a variety of streams, including two-year associate degrees that combine technical training with a general education curriculum, one- and two-year technical diplomas that offer intensive hands-on learning and in-hand training, and short-term certificates to advance job skills that are essential for the future. Students can study online, on-campus, or in a hybrid learning format.




What is Francis Tuttle Technology Center known for?

Francis Tuttle Technology Center's faculty and alumni have been influential in:

Campus Location: Oklahoma City, Oklahoma

Accreditation: OBCTE-Oklahoma Board of Career and Technology Education

Student-Faculty Ratio: 20:1

Average Tuition Cost: $1,320

Retention Rate: 70%

Graduation Rate: 27%

As one of the country's top technology hubs, Francis Tuttle sets the bar for other states' systems. The Francis Tuttle Technology Center, a service and career training center, offers career-specific training for adults, and high school juniors and seniors.

Francis Tuttle provides short-term training to help students and professionals advance their careers. They also offer leisure activities, a comprehensive workforce, and economic development training and consulting services.

More than 40 career training programs are available, each utilizing a curriculum created in association with an advisory board of business leaders. Numerous programs provide certification and the chance to meet the requirements for licensing in professions that demand it.

Professionalism and leadership abilities are also part of the training, which is given by business specialists who provide insight into subjects that aren't typically covered in academic settings.

Career Outlook for degree at Taft College

Cost Recoup Time:

9 years

Paid back at 15% of annual salary

What is Taft College known for?

Taft College's faculty and alumni have been influential in:

Campus Location: Taft, California

Accreditation: ACCJC-Accrediting Commission for Community and Junior Colleges

Student-Faculty Ratio: 16:1

Average Tuition Cost: $1,104

Retention Rate: 72.0%

Graduation Rate: 46.1%

Taft College, a public community college, is a Kern Community College District member, providing various programs leading to associate degrees and certificates. The college offers its students a wide range of academic programs and services.

Career technical education programs provide specialized instruction in several fields, such as Early Childhood Education and Family Studies, Dental Hygiene, and Energy Technology. Moreover, the college is steadfastly committed to academic performance and provides various tools and services to aid students' success.

The school is aware of the struggles of online students, such as difficulty connecting with their peers and establishing professional networks. As a result, all online students enrolled at Taft College are always welcome to participate in various extracurricular activities and programs that help them foster connections with others and make the most of their time as students.
Campus Location: Lima, Ohio
Accreditation: Commission of the Council on Occupational Education
Student-Faculty Ratio: 8:1
Average Tuition Cost: $3,320
Retention Rate: 76%
Graduation Rate: 67%
Before anything else, it's important to know that Apollo Career Center is a non-degree institution. For over 40 years, the Apollo Career Center has trained high school and adult students in various fields with strong employment potential. This institution adapts and updates skill training to help regional businesses and industries grow their workforce.
Apollo offers over 20 career-training programs that prepare professionals for industry certifications and enhance their education, which will be advantageous to hiring companies. High school students are offered internships, apprenticeships, and employment options that benefit the community, the economy, and the future of Apollo.
Apollo Career Center is the perfect environment for professionals who want to enhance and develop their skills to compete in the job market.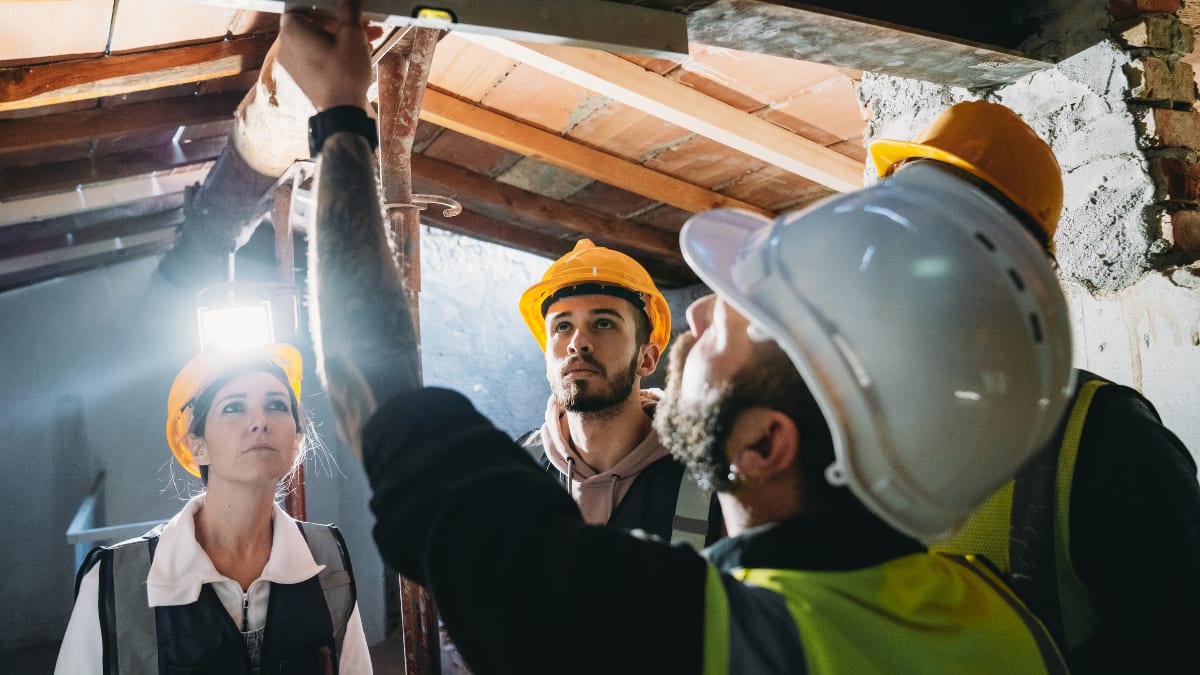 Back to Top
Degrees You Can Earn at Online Trade Schools
Diploma or Certificate
Online vocational schools offer diploma and certificate options. Unlike degree programs, diplomas and certificates emphasize developing practical skills, which are attractive on a resume. These programs place more of an emphasis on technical skills than extensive academic understanding.
Diploma and certificate programs are available for a wide range of occupations, so your possibilities are not restricted to welding and other labor jobs. You can find diploma and certificate programs in medical information technology, medical assisting, medical coding, business, fire science technology, criminal justice technology, health sciences, and many more.
Associate Degree
An associate degree give students more adaptable, transferable skills than a vocational certificate would. These degrees are less comprehensive than four-year degrees but can be a stepping stone to bachelor's degree programs. The content that most four-year college students gain in their first two years of study will be covered in an associate program.
Many students could benefit from earning an associate degree. An associate program may interest you if you are unsure of what you want to study, want to raise your high school GPA before applying to a four-year institution, or even want to save money on tuition for your first two years of college.
Continuing Education
Continuing education programs are courses offered to degree holders who want to develop a particular area of interest. These courses are similar to certificate programs; the only difference is the admission requirements.
If you currently hold a college or university degree, you can enroll in continuing education classes to improve or add to your skills. Employers may also permit flexible work schedules or pay for tuition throughout the study term, mainly if the program of study would increase your value to the company.
Non-Credit Programs
Non-credit courses are usually taken for personal and professional reasons; these courses do not count as college credit. Non-credit courses present chances for academic and personal improvement.
Students who take these classes will broaden their horizons and discover more about where their interests lie. Students can investigate, analyze, and research without pressure in these non-intensive classes.
Back to Top
What Can You Do With an Online Trade School Degree?
You can obtain employment in a field related to the trade school degree you completed after graduating. For instance, you can work as a dental assistant after completing a program in dental assisting. You can work as a medical assistant if you complete a medical assisting program.
Here are some of the most common jobs that you will find with an online trade school degree:
Air traffic controller
Aircraft maintenance technician
Auto mechanic
Carpenter
Computer programmer
Computer repair technician
Dental hygienist
Electrician
Elevator mechanic
Engineering technologist
Funeral director
Legal secretary
Licensed Practical Nurse
Lineworker
Locksmith
Millwright
Paralegal
Pharmacy Technician
Plumber
Radiation therapist
Registered Nurse
Respiratory therapist
Sonographer
Web Developer
Back to Top
Vocational Schools vs. Community Colleges vs. Four-Year Universities
Trade Schools/Vocational Schools
Trade school programs may last anywhere from six months (certificate programs) to two years (associate degrees).
Many vocational schools are for-profit institutions, unlike community colleges and four-year universities that are generally not-for-profit. In trade schools, the emphasis is on providing students with practical experience related to a particular job.
You can earn a diploma or certificate after a program, study for a licensing exam, or start an apprenticeship or career in a skilled trade. Most admissions are open enrollment.
Trade and vocational schools, however, hardly offer any extracurricular activity or campus culture since these are career-focused institutions. Students only need to show up for class to receive their professional training.
Community Colleges
Community colleges are two-year institutions that award associate degrees and, in some cases, certificate programs. There are private community colleges, typically called junior colleges, albeit the majority are public. The admissions process at community colleges is not stringent; applicants should be 18 years old with a high school diploma or the equivalent.
Community colleges are the least expensive option of the three. Moreover, students who attend community colleges have more social alternatives than those who attend technical and trade schools. However, community colleges offer limited major possibilities.
Four-Year Colleges
Four-year colleges award bachelor's degrees to their graduates. This is the most versatile degree you can obtain compared to degrees from trade schools and community colleges. Although pre-professional majors and programs are offered in four-year universities, the emphasis is more on acquiring academic knowledge.
People with bachelor's degrees typically earn more money than those with associate or trade school degrees. In addition, bachelor's degrees are necessary for admission to graduate programs or professional programs like law, medicine, or dentistry.
Socially speaking, four-year colleges offer the most extracurricular activities and social events. But these institutions are generally expensive compared to trade schools and community colleges.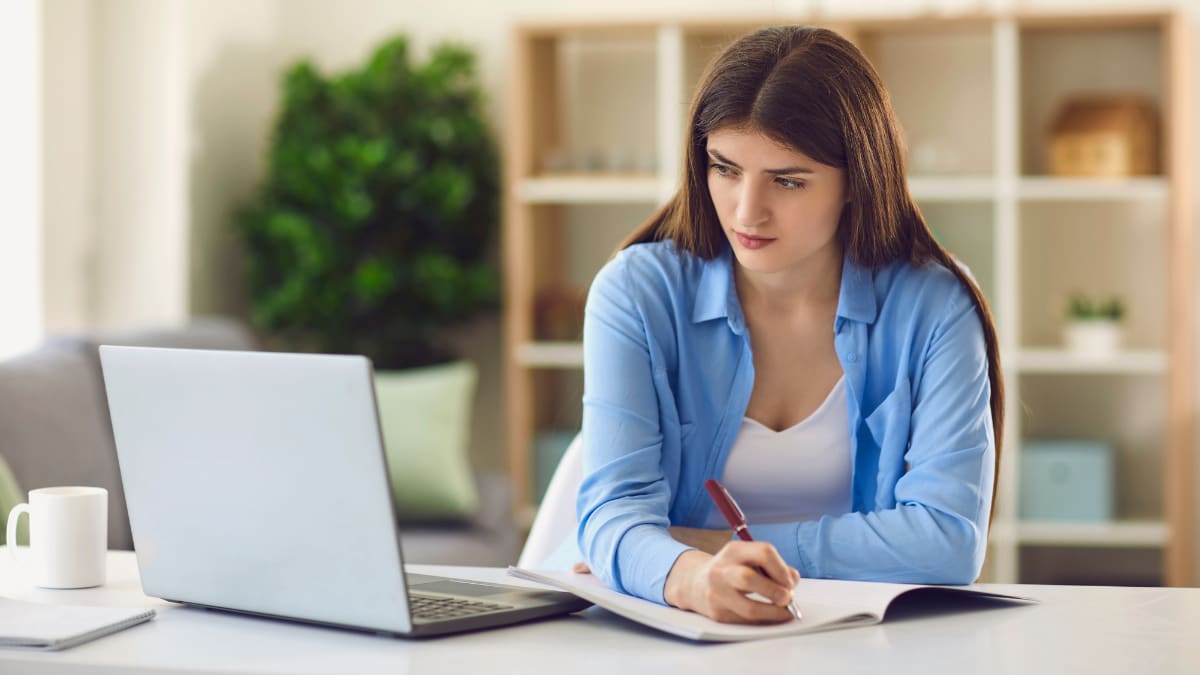 Back to Top
Pros and Cons of Trade Schools
The Pros of Trade Schools
Hands-On Learning Opportunity and High-Demand Career
The #1 advantage of attending a trade school is that you get career-focused training, which will help you more in achieving your goals. Unlike attending a liberal arts school or a community college, you don't need to take courses that are irrelevant to your job aspiration.
Upon graduation, you'll be ready to enter high-demand fields and earn more than the national average for all occupations.
Less Expensive and Shorter Time Frame To Completion
Trade school degrees provide a faster educational path. You don't need to study for four years; you can easily jumpstart your career in as little as two to 24 months. Trade school programs are also generally cheaper.
Regardless of your route, vocational schools are set up to help you prepare for the workforce. By providing quick-paced, skill-based programs, they aid in preparing students for in-demand trade occupations and help reduce the skilled labor shortage in America.
The Cons of Trade Schools
Limited Program Options
As mentioned, trade schools offer limited majors; these schools can only provide training for very specific careers, mainly in manual, technical, and mechanical labor fields. Some of the most common trade school programs include:
CNC Machining
Construction
Criminal Justice
Culinary Arts
HVAC
Masonry
Mechanics
Medical Assisting
Medical Billing and Coding
Web Design
Welding
Because trade school degrees are career-focused, you have few chances of developing transferable knowledge and skills.
Rigorous Class Schedules and Limited Financial Aid
While trade schools offer the fastest path to career development, you might have a very constrained schedule throughout the program. While online trade schools exist, you might still need to attend some on-campus classes to complete the program, which can leave you with little free time.
If you are working full- or part-time, or even if you have family duties at home, you should carefully examine the rigorous schedule. You must complete your training in a trade school program at defined times and in a particular place.
Moreover, vocational and trade schools are cheap and rarely offer financial aid opportunities.
Lack Of Support Services
Many trade schools don't offer the same assistance as traditional universities. While offering vocational training, trade schools do not provide tutoring or career counseling; both are crucial when switching to new employment after graduation! We strongly advise you to consider job placement when selecting trade schools.
Are Online Trade Schools Worth It?
This is a question that only you can answer. You are the only person aware of your capacity for time commitment, monetary outlay, and academic load. Only you will know the best way to get where you want to go in your life and career.
Opting for an online trade school program or attending a vocational school will be worth it if you don't have the time or financial capacity to complete a four-year degree program. Trade schools and vocational programs are also worth a shot if you are certain that a career as a skilled laborer is the best fit for you.