5 Ways to Know if Your Online Grad School is Legitimate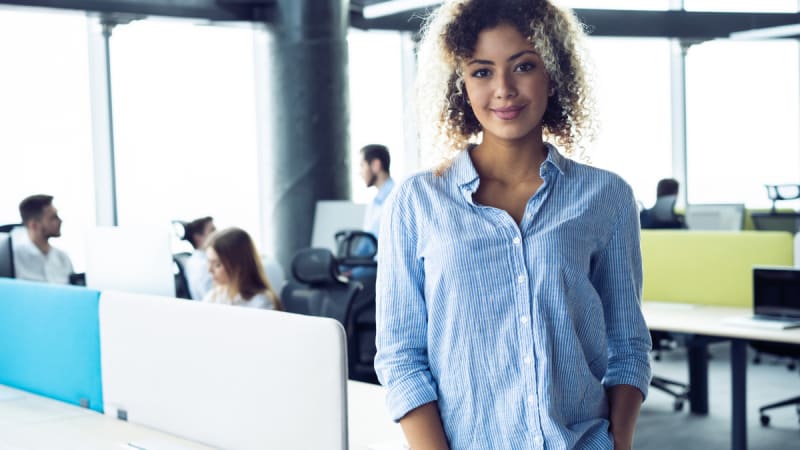 So you're considering getting a master's degree online, but you're not sure who to trust? That's understandable. After all, there are tons of options for online grad school degrees. While there are countless reputable universities offering valuable graduate degrees online, there are also plenty of "online schools" who sell worthless degrees and empty promises. The problem is, it's not always obvious which is which. Some of these shady scam schools are actually quite good at masking their shortcomings.
That's why it's extremely important to do your due diligence before zeroing in on the right graduate school. If you already know what you're looking for, you can jump right into our ranking of The Best Online Master's Programs.
If you want a better idea of what to look for, and what to avoid, read on and find out how to ensure that your online graduate degree program is legit.
The first step is to verify the schoolwide accreditation status of your prospective graduate school. Accreditation is a stamp approval from an independent accrediting agency with recognition from the Department of Education and the Council for Higher Education Accreditation. Accreditation indicates that a college or university is meeting standards of quality, credibility, and currency by providing up-to-date curricula, qualified professors, and meaningful degrees.

Broadly speaking, school wide accreditation is broken down into two categories—Regional and National Accreditation. Regional accreditation is generally viewed as a higher standard.

There are six regional accrediting commissions that have been recognized by the Department of Education. Each regional accrediting commission holds jurisdiction over a group of states within a specific region of the United States:

There are also many national accreditors, especially for professional training and religious graduate schools. But the reputations of national accreditors may vary. As U.S. News & World Report indicates, prospective students should verify those accreditors are recognized by the Department of Education or the Council for Higher Education Accreditation, by visiting the department or council websites.

To learn more, check out our Complete Guide to College and Grad School Accreditation.

Programmatic Accreditation, also sometimes referred to as specialized accreditation or professional accreditation, is a form of national accreditation that is granted to individual schools, departments, and degree programs within broader institutions. In other words, programmatic accreditation does not apply to entire universities, but may apply to your specific degree program.

Programmatic accreditation is typically held in high regard. In fact, it may even be mandatory for licensing in certain professions. For instance, if you wish to become a licensed social worker, you must have earned your MSW degree from a program with specialized accreditation from The Council on Social Work Education (CSWE). If you plan to become a biologist, it is imperative that you graduate from an online biology masters program that is accredited by the American Society for Biochemistry and Molecular Biology (ASBMB).

Programmatic accreditation will usually coexist with regional accreditation, offering discipline-based recognition alongside recognition from a valid and well-regarded institutional accrediting commission. If you're not sure whether your online graduate program is legit, programmatic accreditation from a Department of Education-recognized agency usually a reliable indication of quality.

Accessibility is one thing. But open admissions are another thing altogether. If an online grad school has something approaching a 100% admission rate, it's probably not actually a grad school. It is more likely a storefront selling graduate degrees in exchange for minimal effort.

That may sound like a great deal. Unfortunately, that degree will carry virtually no weight in the real world. Moreover, you won't likely come away with the knowledge, skills, or expertise needed to advance in your field. Long-story short, if it seems way too easy to get in—like, signing-up-for-a-magazine-subscription-easy—it's probably a scam. Challenge yourself to get into a school with meaningful admission standards.

The results will be a more enriching online experience, one that does put you into contact with influential professors, bright classmates, and exciting professional opportunities.

Still not sure your graduate school is legit? Try looking beyond the academics to see what type of foundation the school is built on. A reputable grad school will offer an array of support services.

Does the online grad school provide a full spectrum of academic resources, mental health support, professional development workshops, career centers, and financial aid support? Are there real, trained and qualified professionals available to answer your questions and provide these services? Find contact info for all kinds of personnel. Reach out and find out exactly who you're dealing with. Find out what support actually looks like and feels like at this online grad school.

If you look beneath the surface of an online grad school and find a hollow structure—one without real support beneath it—there's a good chance it's a scam school. Or at best, it's a real grad school with poor student support services. Either way, it's probably a good idea to steer clear.

As long as you're making contact with personnel at a prospective online graduate school, be sure you come armed with a lot of questions. Once you fill out an application, you'll be the subject of questions. But until then, you're the one doing the evaluation.

Find out more about the school's graduation rate, the average student debt load, employment outlook, and more. Ask about the availability of resources, courses, and groups that matter to you. Find out more about the qualifications required of the school's professors.

Draw up a list of things that matter to you. Then be sure that each prospective school on your list checks all the boxes.
You can also verify the status of your online grad school by shopping for institutions that are close to home. Schools in your region will likely carry a specific reputation with educators and employers. Shop for online grad schools in your state and see what your neighbors are saying.