Featured Programs
Key Takeaways
Cybersecurity professionals with advanced degrees have a wide range of prospects in the dynamic and quickly developing field of cybersecurity.
Cybersecurity professionals typically earn a salary that is over six figures.
Salaries for cybersecurity jobs will depend on your areas of expertise, talents, and interests.
More and more companies are storing their important data in online databases and are continuing to strengthen their network security. While cybersecurity professionals are doing their best to protect important data, cybercriminals have developed more complex and difficult-to-detect methods of utilizing that data. As global current events demonstrate, there is a lot of money and influence in data, often internationally.
Traditional and online universities have responded to the need by developing degree programs emphasizing cyber security.
As the cybersecurity field increases in demand, the level of competitiveness rises. Going the extra mile and earning an online master's is one approach to stand out from other cybersecurity professionals who have graduated from associate's and bachelor's degree programs.
You'll be equipped to manage teams of experts in addition to specializing and becoming an expert. Alternatively, if academia is your field, you may instruct others on how to stop cybercrime.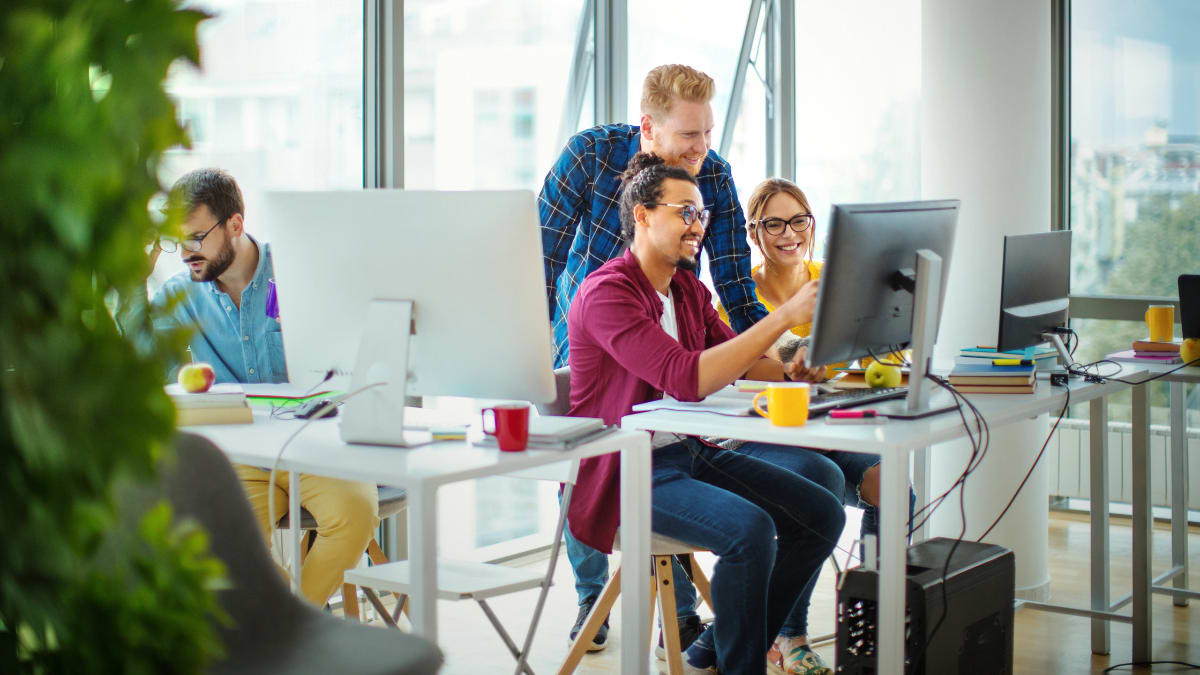 What's an online master's degree in cybersecurity?
While professional certifications and undergraduate degrees are often enough to break into several roles in cybersecurity and help companies deal with cyber attacks, an advanced degree in a cyber security program allows students to work as leaders, researchers, and analysts.
An online master's in cybersecurity typically requires two years to complete. Most programs typically require between 30 and 36 credits.
Most master's programs in cybersecurity offer cryptography, digital forensics, and ethical hacking courses. Many degree candidates specialize in areas like analysis, systems, or network security, developing the technical skills to be successful in the field.
A bachelor's degree is necessary for enrollment in a cybersecurity graduate program. Most candidates have a bachelor's degree in a related subject, such as engineering or computer science. Some cybersecurity programs also favor candidates with work experience in computer science, information technology, or a related cyber security field.
The National Center for Education Statistics (NCES) reports that the typical tuition and fees for graduate programs in 2020–2021 were $19,750. Students who need financial aid can get it from the government and private sources. Online, part-time, or in-state public education may result in lower tuition fees.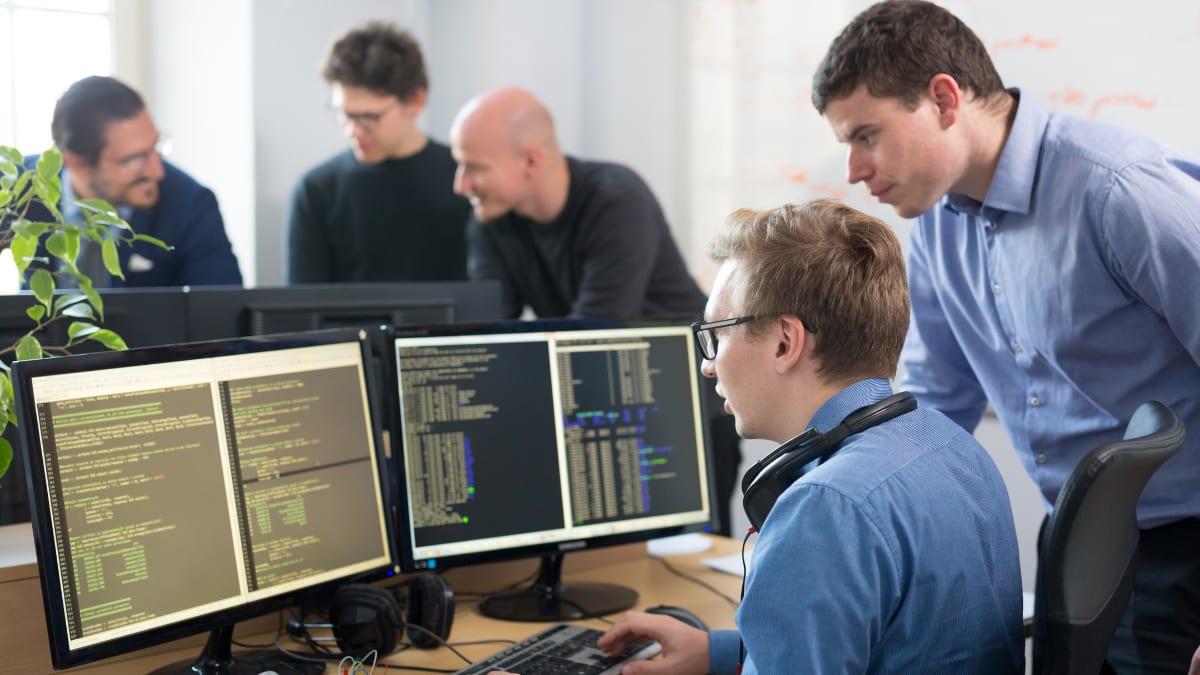 Back to Top
Cybersecurity Job Outlook For Master's Degree Graduates
An online master's in cybersecurity equips you with practical and technical skills to advance professionally and find new employment. Gaining leadership and managerial abilities and industry-specific talents will help you grow your career more quickly.
Additionally, since cybersecurity is more crucial than ever, numerous businesses seek qualified, experienced cyber security specialists. You'll discover various cybersecurity careers in both the public and private sectors in practically every state.
You can use an online master's in cybersecurity to get a leadership role as an information security analyst, computer network architect, or database administrator, among others. An online master's in cybersecurity can also lead to specialized roles in many different fields.
You can lead a cybersecurity team for a corporation, university, or the government. The best online master's in cybersecurity can lead to leadership positions and higher pay.
A job in cybersecurity can pay a six-figure salary. Getting an online master's in cybersecurity can help you earn this higher than average salary.
The Bureau of Labor Statistics (BLS) says that compensation for cybersecurity (also known as information security) workers with a master's degree earned a median annual salary of $102,600 in 2021. The BLS also says that jobs for information security analysts will grow by 35% in the next ten years.
This means that there will be more than 47,000 new positions for people with knowledge in cybersecurity. You don't necessarily need to be in a leadership position to earn six figures because that median income applies to a variety of positions in the profession.
The following responsibilities and incomes are expected for master's-required positions in cybersecurity:
Chief Information Officer
What they do: To accomplish the organization's objectives, the Chief Information Officer, a senior executive, manages and strategically utilizes information technology and computer systems. With the growing significance of technology in a company's security operations, the CIO's job has undergone substantial evolution.
Average Annual Salary: $327,241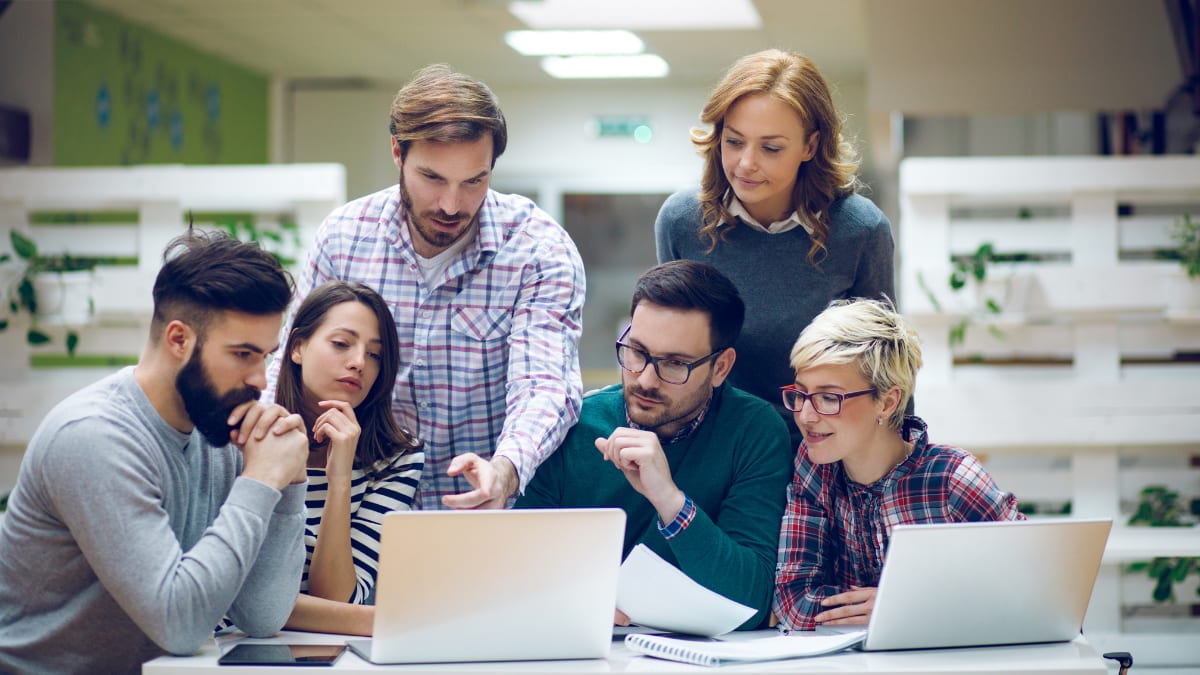 Chief Technology Officer
What they do: The technical direction, innovation, and management of the business's technological endeavors are under the purview of the chief technology officer. A CTO's function might change depending on the sector, size of the company, and unique organizational requirements, but their primary responsibility is technology strategy, development, and implementation.
Average Annual Salary: $321,027
Chief Information Security Officer
What they do: The chief information security officer, or sometimes called the cyber security director, fills a C-level, senior-level executive position. They assist in managing assets, infrastructure, IT security, and individual and corporate data protection. They play a crucial role in risk assessment, reducing or eliminating risks, providing security solutions, and working in the company's best interests.
Average Annual Salary: $290,511
Computer and Information Systems Managers
What they do: Often known as IT directors, IS directors, or IT security managers, these professionals assist companies and organizations in managing their computer systems. They do this by creating computer systems that help organizations achieve their objectives.
Average Annual Salary: $159,010
Security Consultant
What they do: A security consultant is a certified ethical hacker. Depending on the size and sector of the business or organization, the particular duties of security consultants will change. A security consultant's primary responsibilities include evaluating cybersecurity threats and managing any attacks or problems as they occur.
Average Annual Salary: $148,460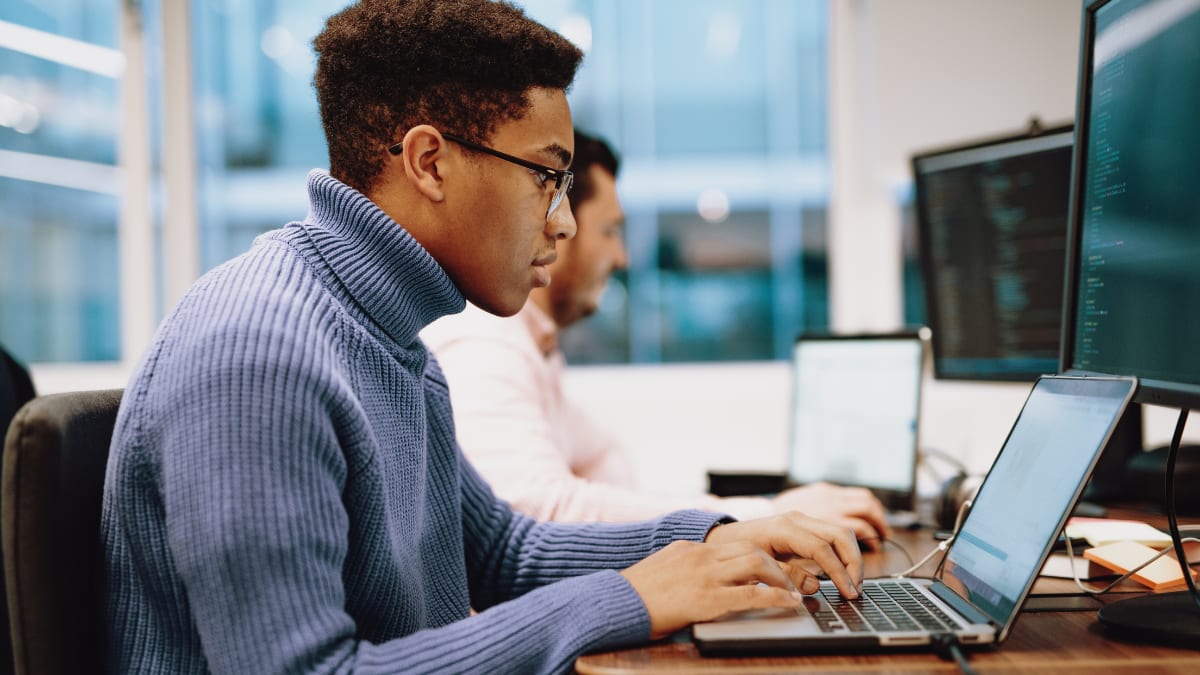 Computer Network Architects
What they do: A security architect designs and manages data communication networks for corporations. Security architects monitor the network systems while collaborating with IT, network engineers, and cybersecurity experts to prevent problems before they can severely affect an organization's operations.
Average Annual Salary: $120,520
Cyber Security Engineer
What they do: Cybersecurity engineers create systems for information security protocols, policies, cloud security, and techniques that security analysts will later use. These engineers evaluate the security requirements of businesses and develop solutions to meet those requirements.
Average Annual Salary: $114,810
Security Analyst
What they do: Network security breaches are tracked by security analysts, who then act to investigate and fix the problem. They combine software, firewalls, and encryption systems, then test the engineer's designs.
Average Annual Salary: $102,600
Database Administrators and Architects
What they do: Architects and database administrators create or organize systems for storing and protecting different data types, such as financial data and customer shipping records. Additionally, they ensure that only authorized members have access to the data.
Average Annual Salary: $96,710
Security Project Management
What they do: Security systems within a company must be secure and remain safe, which is why several technology-dependent industries, including banking and healthcare, rely on security project management experts. These experts also direct a strategy to lessen potential risks to a business, enhance general site security, conduct safety exercises, evaluate safety systems, and instruct workers in maintaining safety regulations.
Average Annual Salary: $95,578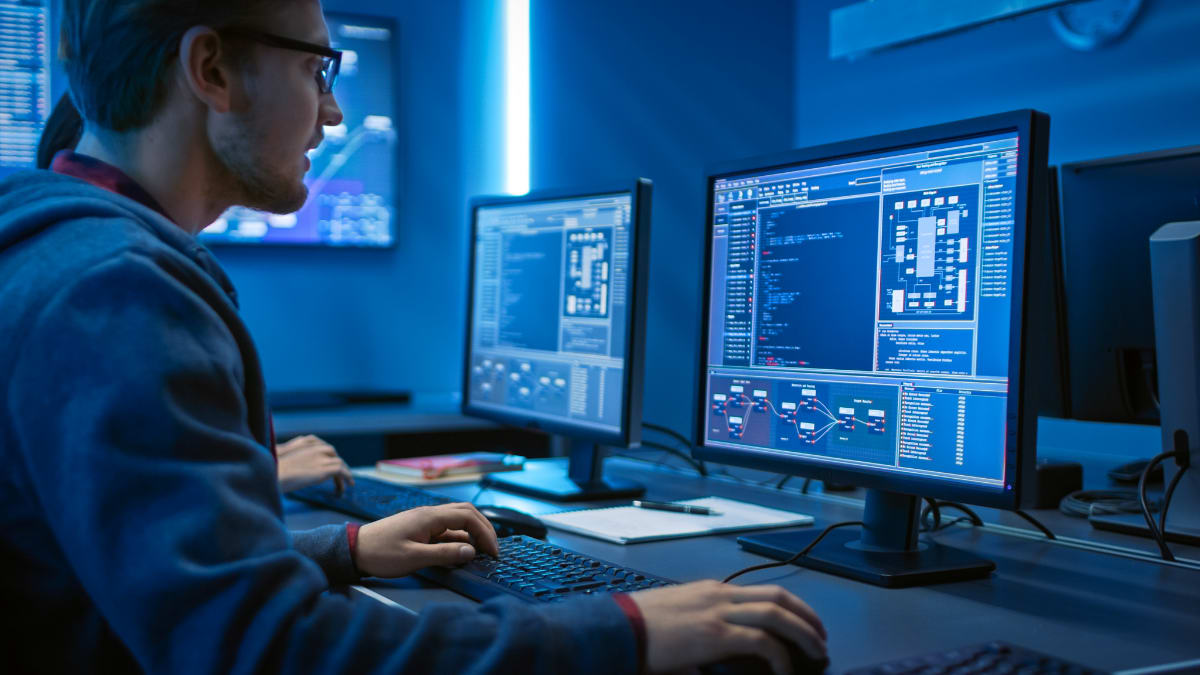 Network and Computer Systems Administrators
What they do: These professionals supervise and maintain the day-to-day cybersecurity operations of an organization's computer networks. They assess the network's security requirements and upgrade the necessary hardware and software. Additionally, experts in this field keep an eye on network performance, spot and fix flaws and problems, and instruct personnel on how to use different computer systems.
Average Annual Salary: $80,600
Getting an online master's in cybersecurity can help you compete with other good candidates for these jobs. You can also work for a lot of different organizations with an online master's in cybersecurity.
Graduates with an online master's degree in cybersecurity could get a leadership role at a bank, corporation, or with the government. You have a lot of career options with an online master's degree in cybersecurity.
Need more convincing? Check out Is an Online Master's Degree in Cybersecurity Worth It?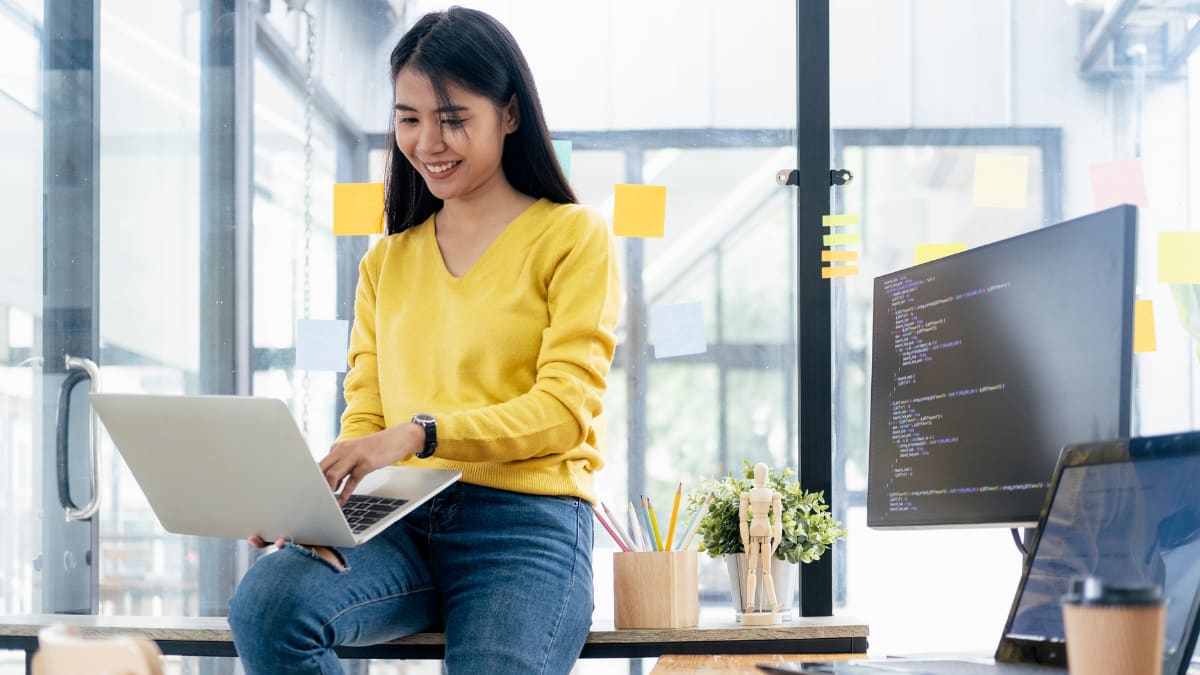 Back to Top
Specializations for Cyber Security Professionals
A career in cybersecurity entails entering an expanding industry with more open positions than qualified applicants. More specialized cyber security jobs are emerging as the relevance of cybersecurity increases. Here are five typical specializations for various job opportunities in this in-demand industry.
Engineering and architecture
Within the realm of cybersecurity, cybersecurity engineering, and architecture are two separate but closely connected professions. Engineers design, develop, and implement security measures and solutions to safeguard digital systems, networks, applications, and data. On the other hand, architects plan an organization's total security structure, including its systems, networks, security processes, and policies,
Incident response
The management of security vulnerabilities and mitigation of the effects of cyber security incidents are handled by businesses using a systematic technique known as cybersecurity incident response. Detecting security occurrences, eradicating them, and recovering from them while limiting damage and cutting down on recovery time and expenses are incident response objectives.
Management and administration
The procedures and methods used to manage and coordinate a company's cybersecurity initiatives are the main focus of this specialization. It equips professionals with the ability to plan, implement, and safeguard the organization's digital assets, data, and information systems from online/cyber threats and attacks. These important professionals also manage the program's components to ensure they align with the organization's business objectives, risk tolerance, and legal requirements.
Consulting
Cybersecurity consulting offers specialized knowledge and direction to businesses looking to strengthen their cybersecurity posture, handle security issues, and reduce cyber risks. Cybersecurity consultants are independent experts or consulting firms that provide unbiased analyses, suggestions, and solutions to assist businesses in improving their security policies and procedures.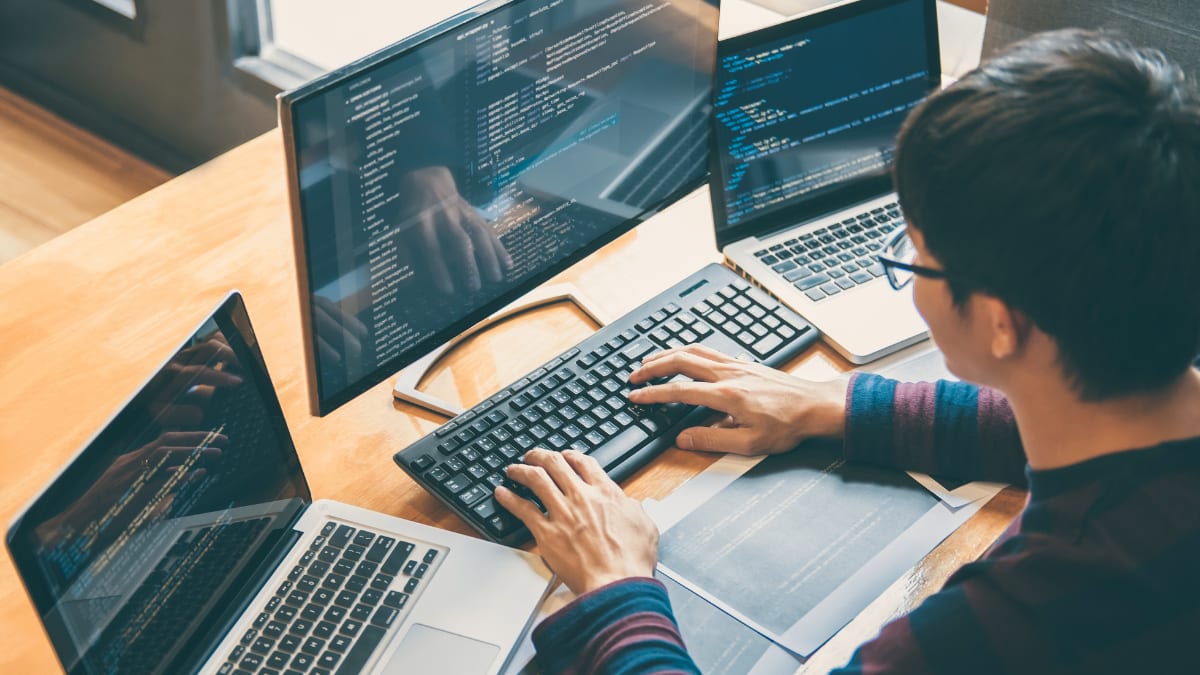 Testing and Hacking
This specialization seeks to find weak points, system vulnerabilities, and potential points of entry that bad actors could abuse. Organizations and experts use cybersecurity testing and hacking techniques to evaluate the security of systems, networks, applications, and other digital assets.
It's vital to remember that while hacking without a license is illegal and malicious, ethical and controlled testing is done with the organization's consent and strives to improve security.
Back to Top
Frequently Asked Questions
What else can I do with an online master's degree in cybersecurity?
An online master's degree in cybersecurity can also lead to leadership roles in law enforcement, military defense, financial technology, policy-making, and more. The online master's degree in cybersecurity is very versatile. This advanced degree in cyber security can give you more job prospects.
Will employers respect my online master's degree in cybersecurity?
Accreditation is very important when looking for online cybersecurity master's jobs. Employers will respect your online master's degree in cybersecurity as long as it comes from a good grad school. There are two kinds of accreditation: national accreditation and regional accreditation. Regional accreditation is preferred over national accreditation.
Is an online master's in cybersecurity difficult?
Strong arithmetic and computer abilities are necessary to earn a master's degree in cybersecurity. While coursework might be difficult and technically complex, many students find it engaging and fulfilling.
What are the majors related to cyber security?
There are several majors and fields of study that are closely related to cyber security, such as computer science, information technology, information security, software engineering, and computer engineering.