Cybersecurity Scholarships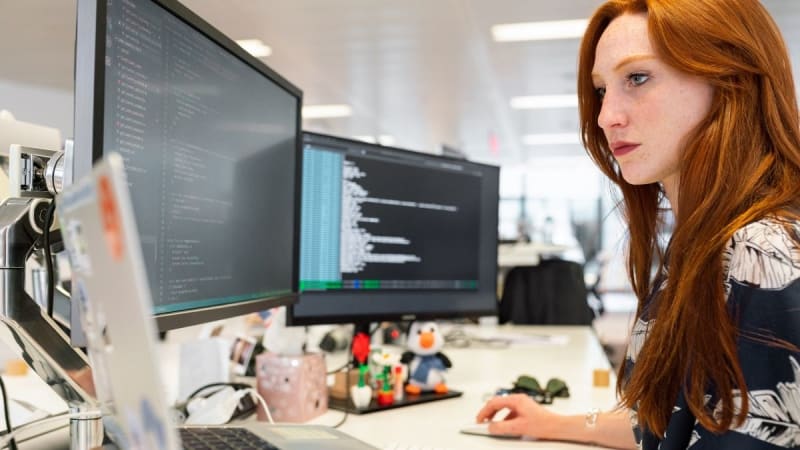 Cybersecurity scholarships and grants are designed to help you earn a degree in cybersecurity and fill the growing demand for qualified cybersecurity and information assurance professionals. Read on to learn more about cybersecurity scholarships and how you can get one.
You can get a cybersecurity scholarship and cybersecurity education grant from many professional associations, educational institutions, and non-profit organizations. Cybersecurity grants and scholarships prepare students for jobs in cybersecurity. These cybersecurity scholarship programs may prepare students for jobs with government agencies like the CIA or NSA too.
Featured Programs
What Are Cybersecurity Scholarships
Cybersecurity scholarships give you money to pay for your cybersecurity degree. Some cybersecurity scholarships will award small, one-time-only grants. Other cybersecurity scholarships will pay for all costs. These costs include tuition, fees, books, and expenses. To keep your cybersecurity scholarship you may be required to stay in a specific program. You will also have to maintain a good GPA. You might even have to get a job with a specific organization after graduating.
As you look for a cybersecurity scholarship, find out everything you can about the award. Pay attention to the requirements of the scholarship. If you do not, you will waste time.
Back to Top
Gathering Your Scholarship Materials
You should have these application materials ready:
Personal Statement
Essay Question Response
Transcripts
Letters of Recommendation
Academic/Professional Resumé
Documentation of Awards and Recognition
Gathering your documents together before you start can make the cybersecurity scholarship application process easier.
Back to Top
Cybersecurity Undergraduate Scholarships
Many undergraduate cybersecurity scholarships are for specific student groups. There are many organizations offering cybersecurity scholarships for minorities and women. Other organizations offer cybersecurity scholarships for Black students. Some groups only give scholarships for cybersecurity concentrations like computer forensics or information security. Here are some cybersecurity undergraduate scholarships:
Offers financial needs-based scholarships. Undergraduate students who accept must be willing to work at the CIA. Cybersecurity students attending accredited schools may get up to $25,000 in tuition assistance per calendar year. They will also earn a year-round salary for working directly within the CIA.
Provides Black cybersecurity undergraduates with a $10,000 scholarship for tuition, fees, books, and electronics. Students may also apply up to $3,000 of that sum to pay for on-campus housing.
Provides several yearly awards of $1000. The awarded sum is sent directly to the student's school to pay for tuition and fees. Current high school upperclass students and currently enrolled undergraduates are eligible for this award. The award can be applied to either fall, spring, or summer semesters.
If you want to earn your cybersecurity degree online, find out if one of our top online cybersecurity colleges offers a scholarship by contacting their admissions department.
Back to Top
Cybersecurity Graduate Scholarships
Master's in cybersecurity scholarships are a great way to lower the cost of a graduate degree in cybersecurity. Most cybersecurity graduate scholarships are only for students working on specific projects.
For graduate students in cybersecurity or information assurance. The scholarship is worth $1,000 to $5,000. This graduate cybersecurity scholarship is sent to the student's school and pays for their tuition and fees.
Provides at least three years of support for graduate cybersecurity students. To get this scholarship, students must show a record of science and engineering achievement. This graduate cybersecurity scholarship gives students up to $12,000 in tuition and a $34,000 stipend.
Provides $3,000 to full-time women and minority students. Students must be enrolled in at least their second semester. Students must also take at least two semester-equivalent courses in any accredited graduate degree program in the U.S.
If you want to earn your graduate cybersecurity degree online, find out if one of our top online cybersecurity universities offers a scholarship by contacting their admissions department.