Universities and Colleges in Ohio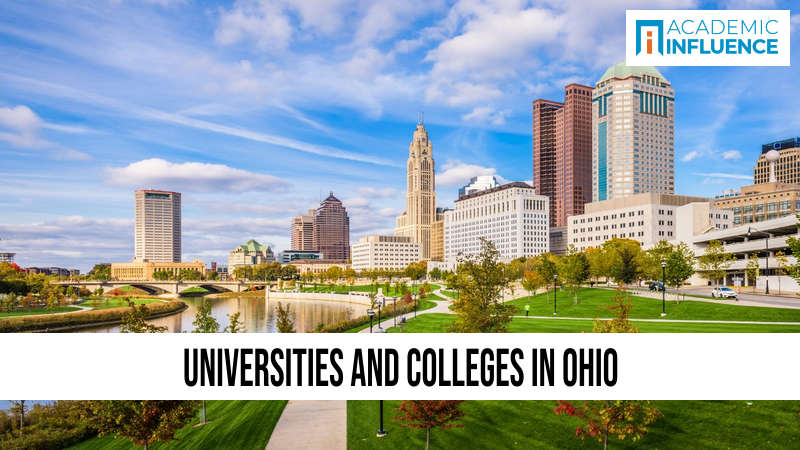 Find the best colleges and universities in Ohio that meet your preferences and needs. Find Ohio's best school for your major!
What are Ohio's Colleges & Universities?
Colleges and Universities in Ohio
If you're someone with a wide variety of interests, Ohio might just be the place for you. In the Buckeye State, individuals can visit the Rock and Roll Hall of Fame, take a trip through Amish Country, attend a professional sporting event, and hike waterfalls in Cuyahoga Valley National Park. It seems this state has something for everyone, including those pursuing a higher education degree.
Ohio offers over 120 colleges and universities for students to earn their associate, bachelor's, master's, or doctoral degree. The largest school in the state, Ohio State University, a public institution, serves almost 55,000 students. This university has five regional campuses, which have graduated alumni like writer Harlan Ellison and Wikipedia cofounder Larry Sanger. The majority of Ohio's schools, however, are private. Tuition at these schools varies greatly, with costs as low as $7,000 at God's Bible School and College, and as high as $56,000 at Kenyon University. The state is also home to nearly 40 higher education institutes with religious affiliations, offering plenty of options for students who hope to blend their faith with their education. Although tuition costs in Ohio are higher than the national average, Ohio provides several loan forgiveness programs to those pursuing careers as public defenders and prosecutors, dentists, nurses, primary care physicians, and mental health providers. Many of these programs require individuals to work in shortage areas around the state for a certain time period in order to qualify.
Learn more about the numerous excellent degree paths and career prospects available in Ohio.
Find college admissions consultants in your state.
Find the Best Schools in Ohio for your Major