Universities and Colleges in Wyoming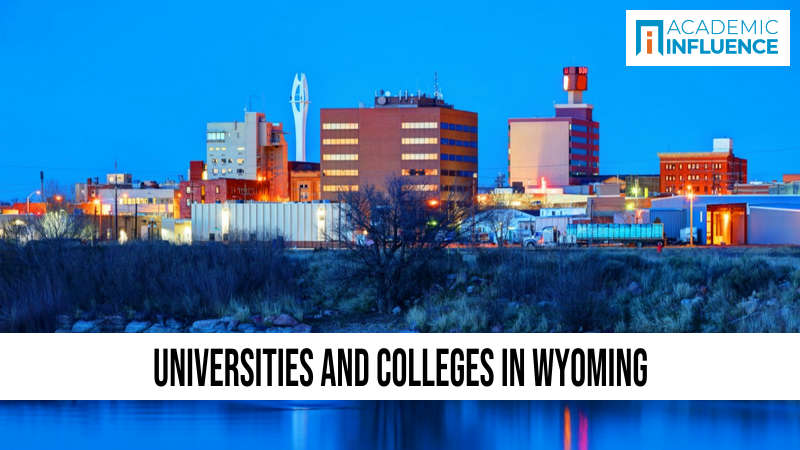 Find the best colleges and universities in Wyoming that meet your preferences and needs. Find Wyoming's best school for your major!
What are Wyoming's Colleges & Universities?
Colleges and Universities in Wyoming
Cowboy songs, roaming bison, stunning mountain views, and the vast expanse of the Great Plains—Wyoming offers a true glimpse at the old west in all its unspoiled glory. Home to Grand Teton National Park and Yellowstone, Wyoming also offers some of the nation's most breathtaking vistas. And a little-known but commendable fact about Wyoming—it was the first state to grant women the right to vote, earning it the nickname the Equality State. It is the least populous state, but its higher education is the most affordable in the nation.
With an average in-state tuition of $5,220, Wyoming has the lowest cost for college in the country. The eight higher education institutions here are all public, and the tuition rates range from about $3,000 to just over $5,000. Located in Laramie, the University of Wyoming is the largest, with over 10,000 students in attendance. Its tuition of a little more than $5,000 makes it one of the most affordable universities in the nation. Students can earn degrees in fields such as anthropology, earth sciences, and economics. With student populations of less than 5,000, the remaining community colleges and four-year schools all charge affordable tuition rates of about $3,000. The largest community college is Laramie Country Community College, which awarded 741 degrees and certificates in the 2019-2020 academic year. Associate degrees in nursing or applied science are just some of the options available.
Discover a school that fits your needs, and your budget, in Wyoming.
Find college admissions consultants in your state.
Find the Best Schools in Wyoming for your Major