Wyoming's Best Online Bachelor's in Cybersecurity Programs
Cyber security is definitely growing in demand. Information security jobs are expected to grow by 35% over the next ten years with an average salary of $102,600. That's why we've ranked cyber security degrees as the best degree for jobs over the next decade.
Like the rest of the world, businesses, governments, and individuals across Wyoming face various security threats. Unfortunately, there's not an adequate level of computer security in the state, making it imperative for interested learners to consider studying cyber security.
Featured Programs
Frequently Asked Questions About Online Bachelor's in Cyber Security in Wyoming
What will I learn in an online bachelor's degree in cyber security program in Wyoming?
Similar to an on-campus program, a cyber security degree online at the bachelor's level will help you learn specific subjects like software development, systems administration, and data management, while also strengthening your math and computer science skills. Important cyber security courses include Information Technology, Network Security, Information Security, Computer Systems, Digital Forensics, Enterprise Risk Management, and more.
Online cybersecurity colleges will develop your Mathematics, Computer Science, Organization, Time Management, and Self-Pacing skills. By the time you graduate, you'll be ready to perform network analysis, vulnerability identification, solution development, ethical and policy considerations, and strategic planning for private, public, and non-profit organizations, including Homeland Security.
What cybersecurity jobs can I pursue with an online cyber security degree in Wyoming?
You can do a lot of jobs in computer and network security with an online bachelor's degree in cyber security. The bachelor's degree in cyber security is the basic qualification for students who want to become Computer and Information Systems managers, Computer Network Architects, Database Administrators and Architects, Network & Computer Systems Administrators, and more.
How long does it take to earn an online bachelor's degree in cyber security in Wyoming?
The answer depends on several factors. However, the regularly-paced online degrees with 120 required credit hours take four to six years. Some online programs may offer accelerated and self-paced options that help you graduate in as little as 18 to 24 months.
Is it cheaper to get a cybersecurity degree online in Wyoming?
The tuition cost for online cyber security degrees at accredited colleges may be the same, or slightly more, than the on-campus tuition. But because you won't be spending much on gas, housing, and costly campus fees, an online degree will be more practical, and potentially a lower cost.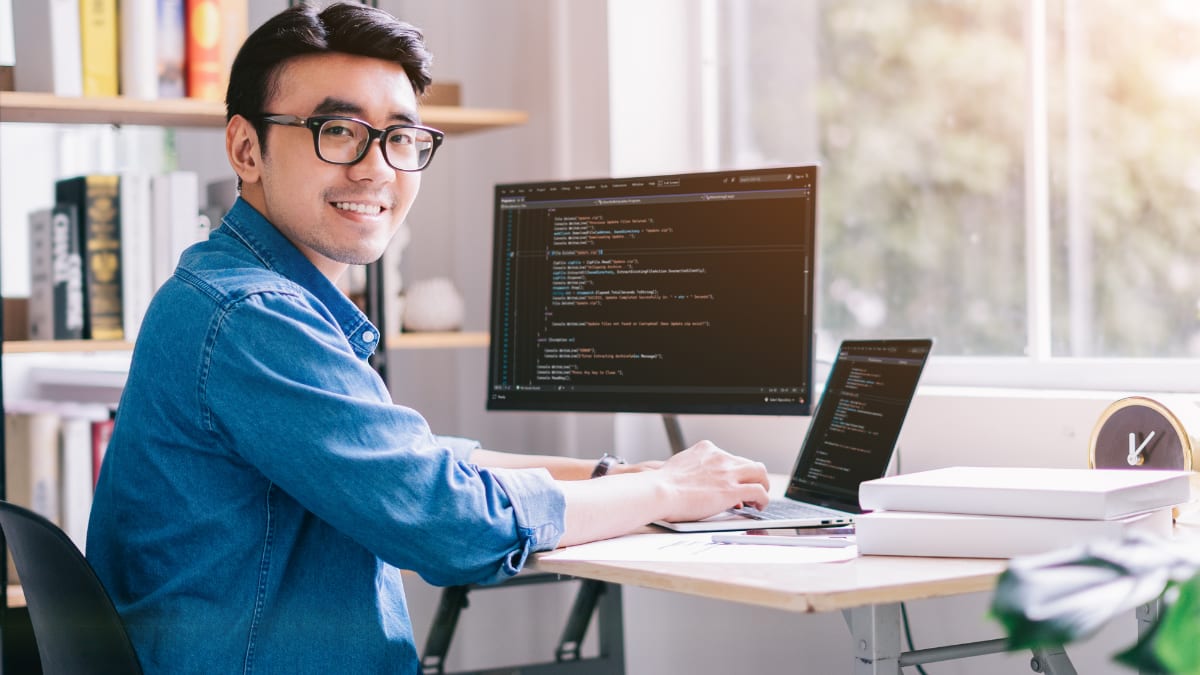 Back to Top
Cybersecurity: A Top Degree for the Next Decade
Cyber security is definitely growing in demand in Wyoming, just as it is around the world. Information security jobs are expected to grow by 33% over the next 10 years, according to the Bureau of Labor Statistics. That's much faster than average career growth.
With current median salaries around $100,000 a year, it's a good time to prepare yourself to compete in the cybersecurity job market in Wyoming. That's why we've ranked cyber security degrees as the best degree for jobs over the next decade.
Cyber security is a new field, but they needs for protection against cyber threats are real and very widespread. In our interview with world-leading cyber security expert Isaac Ben-Israel, Ben-Israel says Because we understand that nowadays everyone is dependent on computers, not only military organizations, defense organizations, and therefore, the citizen, the simple citizen, needs a protection as well as the big organization. And we decided to make it legitimate for education and industry... At that time, 2011, it's hard to believe but this is true, there was not even one university in the world, neither in Israel nor in the States, in which you could go and study cybersecurity. Only 10 years ago. It's hard to believe but this was the situation 10 years ago. Today... you can learn cyber security in every university.
If you are still wondering if a cybersecurity bachelor's degree is worth it, we answer that, and we can give you the playbook for how to become a cybersecurity analyst.
Back to Top
Wyoming Colleges Answering the Demand for Cyber Security Degrees Online
Matt Mead, the state's governor in 2019, realized the serious effects of cyber attacks on businesses and organizations reliant on computers. As a result, the governor started implementing measures to help transform Wyoming into a center for cyber protection.
His first step was to create a fund for computer science departments at public colleges and universities to include information assurance in the curriculum. The college can submit an application to the both National Security Agency and Department of Homeland Security to establish the state's first Center of Academic Excellence in Cyber Defense.
Wyoming's new governor, Mark Gordon, is continuing the efforts of former-governor Matt Meads.
Wyoming has three community colleges offering a cybersecurity associate degree and certificate programs: Casper College, Laramie County Community College, and Sheridan College.
The University of Wyoming offers an on-campus Bachelor of Science in Computer Science with a certificate in Cyber Security.
While there are no cyber security degrees online in Wyoming, students interested in pursuing the field can opt to enroll in online cyber security programs in nearby states. We've identified 6 colleges with an online cybersecurity bachelor's degree near Wyoming.
For detailed information on accreditation, financial aid, college applications and more, check out our Complete Guide to Applying for College.
Back to Top
Best Online Bachelor's in Cybersecurity Programs in Wyoming and Neighboring States