Best Colleges and Universities for Nursing Degrees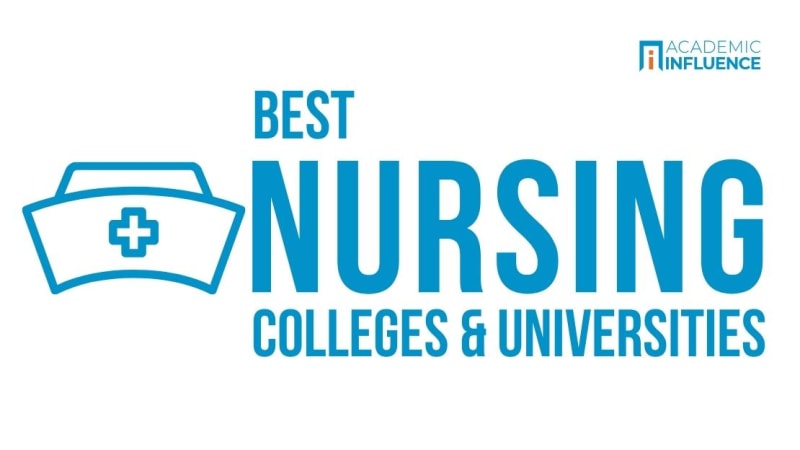 The best nursing degree programs are those with rich histories of influence, proven through the work produced by the program's faculty and alumni. Beyond demonstrating scholarly impact in the field, the best nursing degree programs maximize your opportunities to interact with outstanding nursing faculty.
A bachelor's degree in nursing is an excellent starting point for a career providing care in an emergency room, mental health facility, or home healthcare setting. In fact, an undergraduate degree in nursing could qualify you to work in an extremely wide range of healthcare contexts. As a nursing major, you'll study the basic principles of care as well as medical ethics, anatomy, pathology, and more. You can also choose from a wide range of specializations in areas like rehabilitation, radiology, and anesthetics. The best schools for nursing are those which are regionally accredited, which offer a full array of nursing concentrations, and which give you the chance to work with the best and most influential professors and classmates.
Degree popularity: Nursing bachelor's degrees are the 3rd most popular undergraduate degrees across all student demographics, ranking slightly higher for women at 2nd compared to 9th for men. Nursing is one of the few degrees that ranks among the top 10 most desired degrees for all demographics, and consistently in the top 3 for women, according to the number of degree earners reported by the National Center for Educational Statistics
Featured Programs
Frequently Asked Questions About Nursing Bachelor's Degrees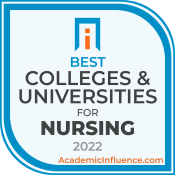 The Best Colleges and Universities for Nursing Degrees
University of Pennsylvania
Columbia University
Johns Hopkins University
Duke University
University of Michigan
College of the Ozarks
Monroe College
University of Portland
Berea College
Minot State University
Virginia Commonwealth University
University of Rochester
University of Cincinnati
Texas Tech University Health Sciences Center
University of South Carolina
The Best Nursing Schools in Your State
Back to Top
Learn More About Nursing
If you want to know more about nursing, then check out our related content: