We rank the most affordable online master's degree programs in nursing.
Key Takeaways
Obtaining an online master's degree in nursing opens up career opportunities in the field of nursing that bachelor's of Nursing cannot.


Typically an online master's of nursing degree can cost anywhere between $200 and $2,000 per credit hour. Luckily there are affordable options.


There are three main types of master's in nursing degrees: BSN to MSN, RN to MSN, and Non-Nursing Bachelor to MSN.
Top 10 Affordable Online Master's Degree in Nursing Programs
An online master's of nursing program can be an excellent choice if you are an RN or have just finished a BSN program and want to advance your profession. When looking for advanced nursing roles, candidates with a master of nursing may have an advantage because some nursing professions, like APRNs, are exclusively open to these candidates.
No need to worry about taking some time off to get this degree because many online MSN degree programs are structured to allow students to work while they study.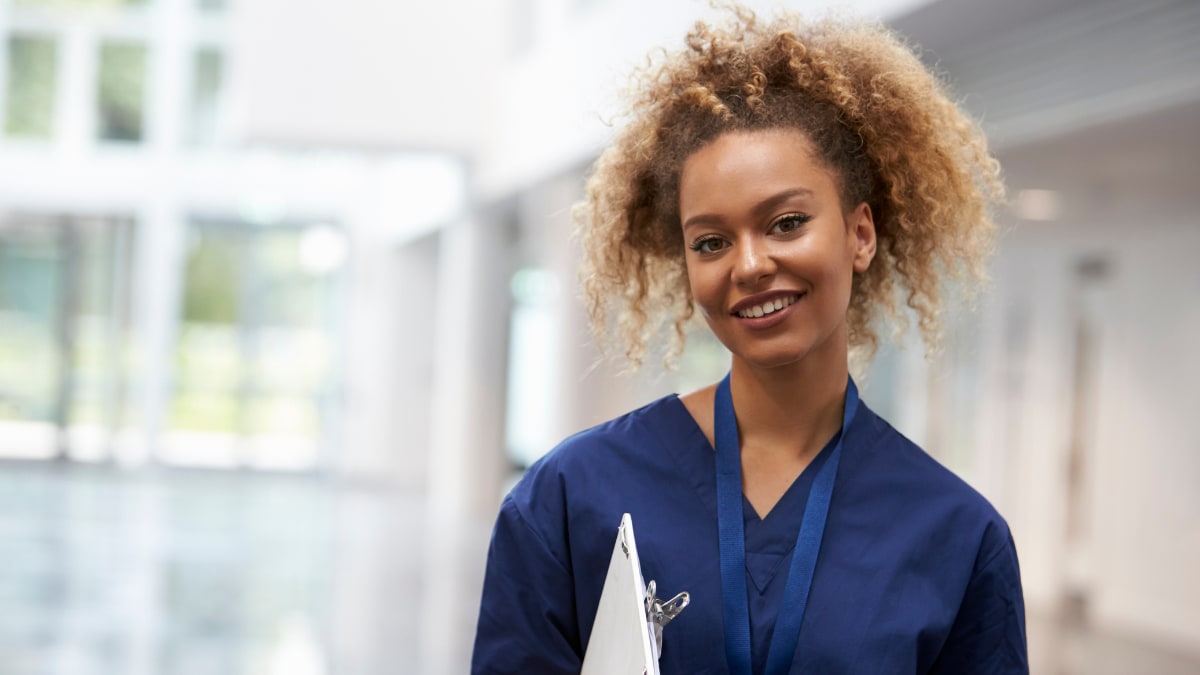 Featured Programs
What is an online master's degree in nursing?
A master's degree in nursing is the next step in higher education for nurses with a bachelor's of science in nursing (BSN) or registered nurse (RN) degree. This degree may even be a great choice for someone who is not currently working in nursing, but would like to make a career change into the nursing field.
In fact, there are many positions in nursing that are only available to nurses with a master's degree and beyond. Some example positions only available with an MSN degree include:
Clinical nurse specialist
Nurse practitioner
Nurse anesthetist
The goal of any online master's degree in nursing program is to give nursing students advanced academic and clinical knowledge.
As a health professional pursuing a master's degree, you will deepen your understanding of fundamental ideas from your undergraduate education. Alternatively, you might devote all of your attention to a specific field in which you want to pursue a career.
Back to Top
What are the different types of online master's degrees in nursing?
Depending on their prior educational background, a student might choose from various routes to get the same goal—a master's degree in nursing. However, there are a few different types of nursing degrees:
BSN to MSN Programs
This approach is seen as being conventional. Universities only allow students with a bachelor of science in nursing (BSN) to enroll in these master's programs.
Typically, it takes two years to finish a program of study with 40 to 70 credit hours. Nursing fundamentals, including health assessment, pharmacology, and physiology, are primarily covered in lectures.
RN to MSN Programs
These programs are for students who already hold an associate's degree in nursing or have yet to earn a bachelor's degree in nursing. Courses on this type of master's degree can be organized in various ways based on your prior education. You might complete the program with simply a nursing master's degree or with both a bachelor's and a master's degree.
Non-Nursing Bachelor to MSN Programs
Students can pursue more education in nursing if they already have a bachelor's degree in an area other than nursing but still want to work in that sector. These programs only require one to three preparation courses for students to pursue an MSN program because they already have a general bachelor's degree. These courses are frequently known as "bridge programs."
Back to Top
What are the most common master of nursing concentrations or specializations?
MSN Programs in Clinical Concentrations
Registered nurses who want to work more clinically and directly with patients might obtain an MSN in a clinical specialty. The following are the most popular clinical MSN concentrations:
Adult-Gerontology Acute Care Nurse Practitioner (AGACNP)
Adult-Gerontology Primary Care Nurse Practitioner (AGPCNP)
Certified Nurse Midwife (CNM)
Certified Registered Nurse Anesthetist (CRNA)
Clinical Nurse Specialist (CNS)
Family Nurse Practitioner (FNP)
Neonatal Nurse Practitioner (NNP)
Pediatric Acute Care Nurse Practitioner (PACNP)
Pediatric Primary Care Nurse Practitioner (PPCNP)
Psychiatric Mental Health Nurse Practitioner (PMHNP)
Women's Health Nurse Practitioner (WHNP).
MSN Programs in Nursing Leadership and Healthcare Education and Administration
RNs wanting to take on greater managerial responsibility may look into MSN programs emphasizing nursing leadership and health care administration. Several of the popular nursing concentrations for this category of MSN programs are:
Clinical Nurse Leader (CNL)
Nursing Executive/Administrator
Nurse Educator
Back to Top
Most Common Courses in an Online Master's in Nursing Program
Introduction to Advanced Nursing Roles
This course teaches students the development of APRN positions and looks at contemporary problems in advanced practice registered nursing and clinical practice.
Healthcare Systems, Policy, and Advocacy
Students in this course debate various health policy problems and obtain knowledge of the legislative procedure used to draft healthcare laws.
Organizational and Systems Leadership
The role that nurses play in the advancement of organizational and system leadership is covered in this course.
Clinical Prevention and Population Health
Foundations of population health, clinical preventive services and health promotion, clinical practice and population health, health systems, and health policy are all topics covered in this course.
Nursing Research
Students learn about evidence-based practice in this course and how it relates to nursing.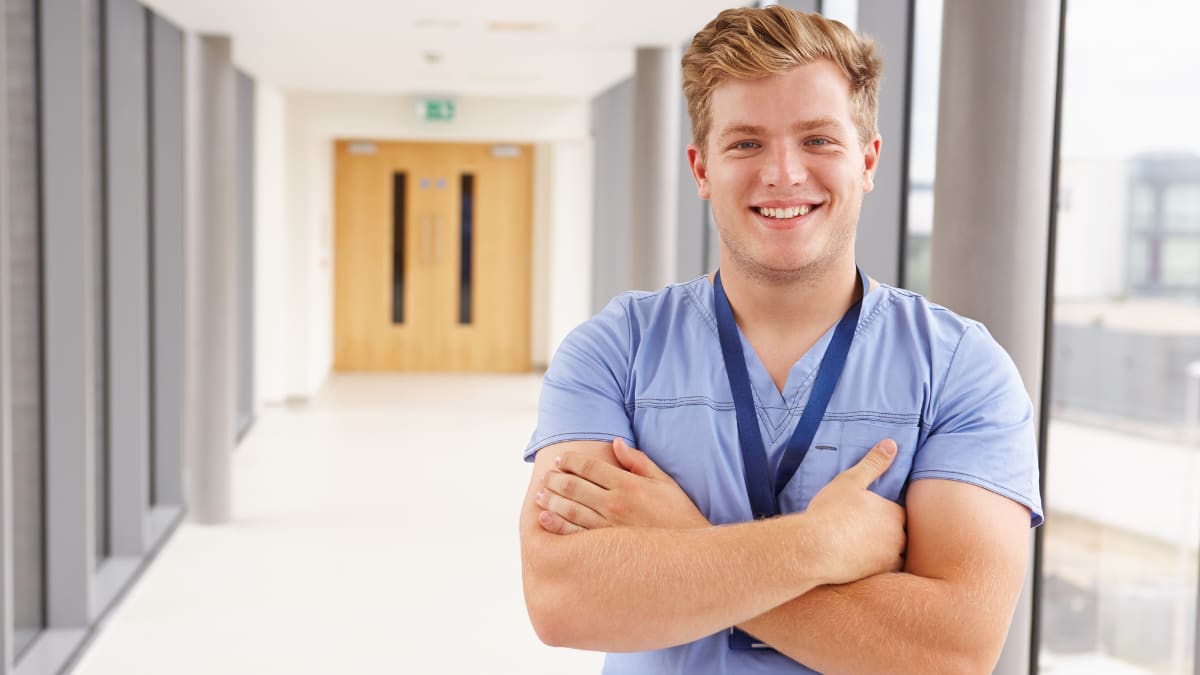 Admission Requirements for Online Master's in Nursing Programs
An online master's degree in nursing may have different admission requirements, depending on several factors, such as concentration options and institution. However, generally speaking, applicants for graduate programs in nursing should have the following:
Professional experience as a registered nurse for at least a year
A bachelor's degree in nursing from a program that is Commission on Collegiate Nursing Education or Accreditation Commission for Education in Nursing accredited (unless it is a master's entry program)
An active and unrestricted license as a registered nurse in their home state.
Letters of recommendation
Transcripts from all of their post-secondary education
Personal statements
Key Point: Other criteria for admission may include a minimum cumulative GPA, which varies by school and ranges from 2.5 to 3.5, and a minimum amount of time spent working as a professional nurse in settings related to the candidate's chosen concentration.
Standardized test results, like the GRE, may also be necessary for some MSN programs, but not all. Additionally, before applying, some programs could need candidates to complete courses like Statistics or Health Assessment (with a minimum grade).
Finally, certain schools may demand additional credentials or job experience for some specialties. For instance:
Advanced Cardiovascular Life Support (ACLS) certification may be necessary for AGACNP programs.
Students applying to NNP programs must have at least two years of experience caring for critically ill newborns and babies in facilities like the NICU. They could additionally demand certification in the Neonatal Resuscitation Program (NRP) and the Basic Life Support (BLS)
Pediatric Advanced Life Support or PALS certification may be necessary for PACNP programs.
BLS certification might be necessary for PPCNP programs.
What is the cost of attending an online MSN program?
The actual price of an online master's degree in nursing can differ significantly. Although some programs charge as much as $3,000 per credit, most students anticipate paying between $200 and $2,000 for each credit hour.
Many universities charge the same tuition for on-campus and online courses. Some colleges may tack on an extra technology fee for online programs, while other institutions may charge online students less.
Some programs may also charge out-of-state students who enroll online at in-state prices. You should contrast nursing master's programs and tuition costs if you pursue one online. In addition, students should be aware of additional expenses like clinical charges.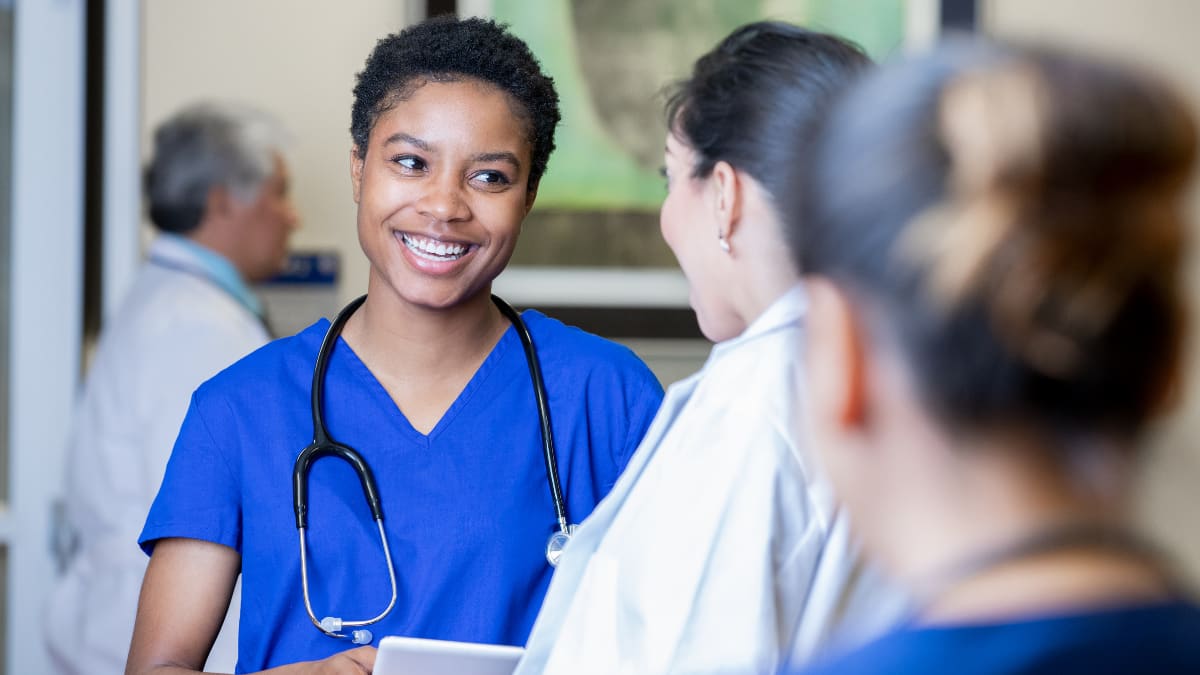 Median Salaries of Similar Careers in the U.S.
The following graph depicts the average salaries of similar occupations to Nurse Midwives in the U.S.
Source: U.S. BUREAU OF LABOR STATISTICS
118040
Nurse Practitioners
Back to Top
The 20 Most Affordable Online Master's of Nursing Degrees