Best Colleges and Universities for Education Degrees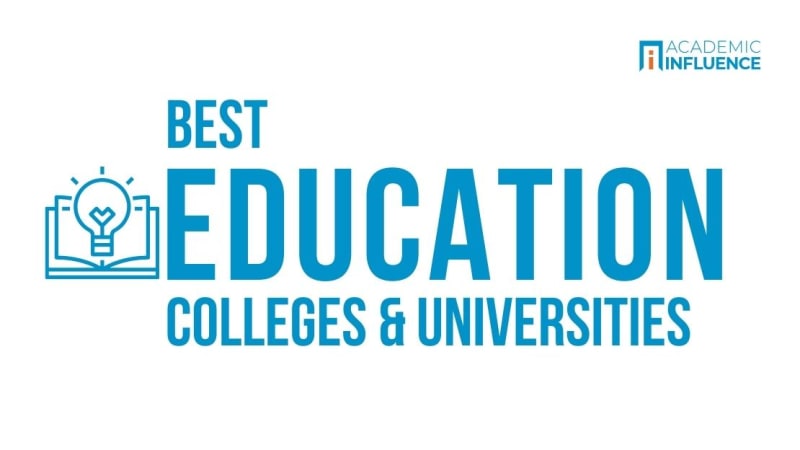 The best education degree programs are those with rich histories of influence, proven through the work produced by the program's faculty and alumni. Beyond demonstrating scholarly impact in the field, the best education degree programs maximize your opportunities to interact with outstanding education faculty.
Majoring in education can help you start a career as a classroom teacher, guidance counselor, special education expert, district administrator, university professor and much more. The education major is among the most popular college degree programs both because it provides a clear pathway to a career in education, and because it is extremely versatile. Majoring in education can open the door to a wide range of career prospects.
Note: If you plan to teach public school for grades K-12, you must earn a bachelor's degree from a recognized teaching education program, sit for your state license, and in some states or districts, earn an advanced degree. To learn more about earning an advanced degree, find out what you can do with a master's in education.
If you're getting started on the path to an undergraduate degree in education, note that the best bachelor's degrees in education are those which are regionally accredited, which offer a full array of education concentrations, and which give you the chance to work with the best and most influential professors and classmates.
Degree popularity: Education bachelor's degrees are the 24th most popular undergraduate degrees across all student demographics. It's most popular among women, for whom it ranks as the 13th most desired degree. Education bachelor's degrees rank as he 7th most popular degrees for white women, 11th for white men, and 15th for Black women, according to the number of degree earners reported by the National Center for Educational Statistics
Featured Programs
Frequently Asked Questions About Education Bachelor's Degrees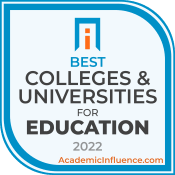 The Best Colleges and Universities for Education Degrees
Harvard University
Columbia University
Cornell University
University of Michigan
New York University
Swarthmore College
Wellesley College
Bowdoin College
Middleberry University
Colgate College
University of Georgia
University of Missouri
Arizona State University
University of South Carolina
University of Arkansas
The Best Education Schools in Your State
Back to Top
Learn More About Education
If you want to know more about education, then check out our related content: