Best Colleges and Universities for Religious Studies Degrees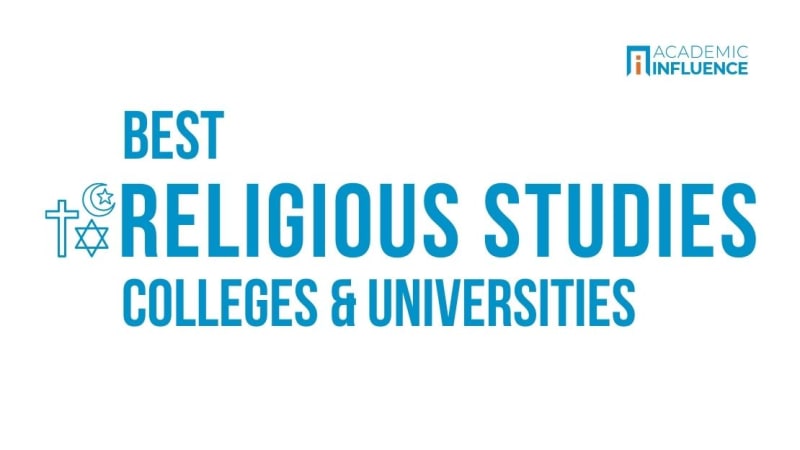 The best religious studies degree programs are those with rich histories of influence, proven through the work produced by the program's faculty and alumni. Beyond demonstrating scholarly impact in the field, the best religious studies degree programs maximize your opportunities to interact with outstanding religious studies faculty.
Majoring in religious studies can mean different things to different students. Some religious studies degrees are secular, and approach the study of world religions like Christianity, Judaism, Islam, Hinduism, and Buddhism from an academic perspective, delving into the history, literature, and beliefs of each. Other degrees, particularly those with a concentration in divinity, are firmly rooted within a religion, with the goal of developing advanced knowledge and finding employment in the clergy. Whether your goal is a life in service to your faith, or you are just fascinated by world religions, a major in religious studies can be a rewarding path. The best schools for religious studies are those which are fully accredited, which align with your spiritual and professional goals, and which give you the chance to work with the best and most influential professors and classmates.
Featured Programs
Frequently Asked Questions About Religious Studies Bachelor's Degrees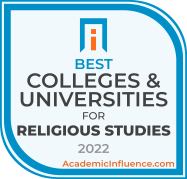 The Best Colleges and Universities for Religious Studies Degrees
Western Michigan University
Florida International University
Missouri State University
University of Central Florida
Chaminade University of Honolulu
The Best Religious Studies Schools in Your State
Back to Top
Learn More About Religious Studies
If you want to know more about religious studies, then check out our related content: