If you're interested in earning an MBA and need to do it in the most affordable way possible, check out our look at scholarships geared specifically for MBA students.
Key Takeaways
Earning an MBA from a top business school can cost as much as $150,000+.


Scholarships can help offset the cost of a master's in business administration.


Top prospective MBA students can earn merit-based scholarships .
See our complete guide to MBAs for more information.
MBA scholarships can help to offset the high cost of many leading MBA programs. MBA degrees can cost anywhere from $50,000 to $150,000 and beyond. Even after applying basic financial aid, top business schools can be costly. Fortunately, there are numerous MBA scholarship programs designed to provide financial support for aspiring business students.
If you're considering enrolling in an MBA program, be sure to explore the full range of MBA degree scholarships and fellowships out there. Indeed, MBA candidates should be encouraged to pursue as many scholarships as possible on the way to their business graduate degree. While the MBA can be quite expensive, graduate scholarships can substantially ease the financial burden.
Of course, it helps when you start off with an affordable degree program in the first place. That's why we recommend beginning your search with a look at these affordable MBA degree programs.
Otherwise, read on to find out how graduate students pursuing their master's degree in business administration can land awesome MBA scholarships.
A Brief Overview of Scholarships for Undergraduate and Graduate Students
Scholarships and grants are an important part of the higher education landscape. The U.S. Department of Education gives out more than $46 billion in grants and scholarships each year. Students also receive more than $3.3 billion every year through a wide variety of charitable foundations, religious organizations, professional associations, labor advocacy groups, corporations, private benefactors, universities, and more.
Scholarships are an important piece of the college and grad school tuition puzzle.
Unlike student loans and other forms of financial aid, you never have to repay money received through scholarships or grants. For this reason, scholarships and grants are sometimes referred to as "gift aid." This aid is intended to help you pay for college or graduate school with no future financial obligations.
That said, many scholarship committees and universities will require you to meet certain conditions in order to retain your scholarship, including keeping a certain enrollment status and meeting some basic academic thresholds. Otherwise, scholarships and grants are generally risk free. This means there is also little risk applying for as many scholarships as possible.
Back to Top
Types of Scholarships for MBA Students
Prospective MBA students have several avenues for securing scholarship money. You may be able to earn:
A grant through a financial aid-based scholarship program
A merit based scholarship directly through your graduate program
An array of external scholarships for MBA students
Key Point: Even though grad school can be costly, there are a large number of scholarship opportunities available to students to lessen the financial burden.
Grants vs. Scholarships for MBA Students
Grants and scholarships are similar in nature. Sometimes these terms are used interchangeably. Both are financial gifts that do not need to be repaid by their recipients.
The main difference is that a grant more often refers to scholarship money that is given on the basis of financial need. This is particularly true of most gift aid provided through the federal student aid program.
Federal need-based awards like the Pell Grant and the FSEOG are awarded through the Department of Education to those with demonstrated financial need.
Just as with undergraduates, MBA students should fill out their Free Application for Federal Student Aid (FAFSA) every single year of their intended MBA program. Completing your FAFSA will allow the Department of Education to determine your eligibility for need-based grants.
Like undergraduates, MBA students can qualify for special need-based programs including subsidized loans, work study programs, and various loan forgiveness initiatives.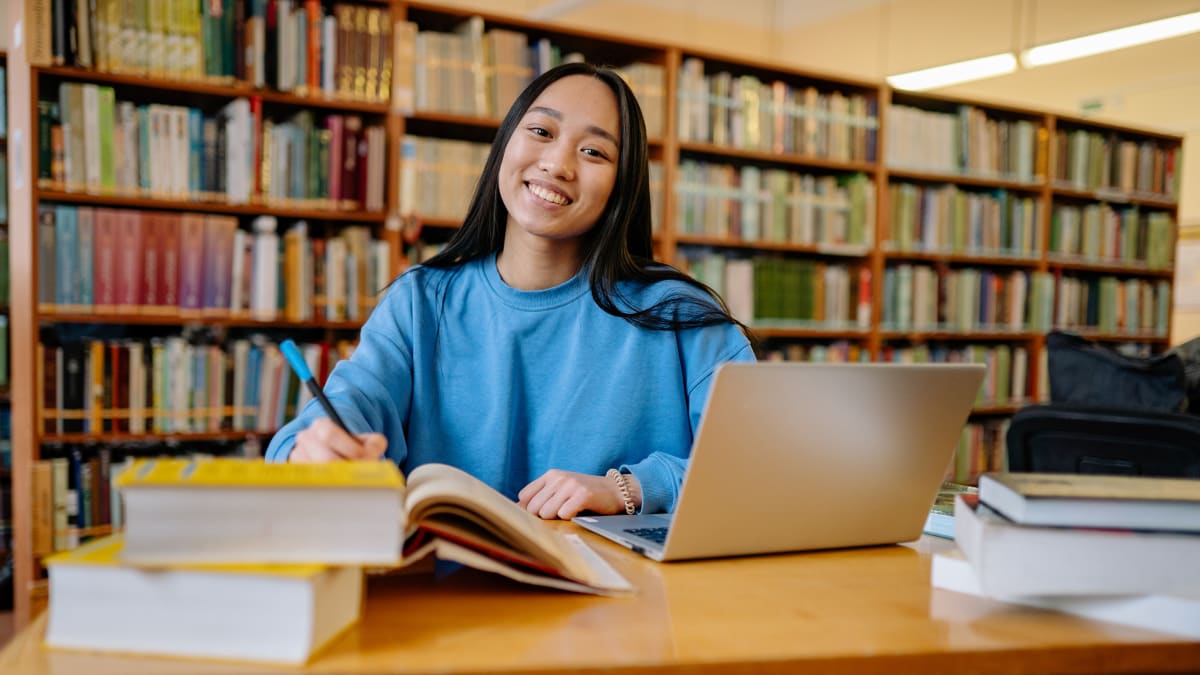 However, because most graduate students are considered financially independent, these measures of financial aid are often limited relative to undergraduate financial aid.
On the other hand, the term scholarship usually refers to financial gifts that are awarded based on merit whether in academics, athletics, the arts, extra-curricular activities, or organizational affiliation.
In the case of the MBA scholarship, scholarships are usually given for academic excellence.
That said, the terms scholarship and grant are not strictly applied. They may be used interchangeably by some organizations and even by the scholarship committees themselves.
Merit based scholarships
Merit scholarships are most frequently awarded by the business schools themselves.
Graduate students enrolled in these programs can qualify for financial awards for those who have displayed academic excellence in their undergraduate education, those who exhibit exemplary leadership in their area of study, and those who can demonstrate a unique academic achievement.
The merit based scholarship may pay for a portion of your MBA program.
In some cases, scholarship funding may cover your entire graduate degree. However, merit scholarships are highly competitive, especially those provided by the most prestigious schools.
Costlier business schools like those at Columbia University, Northwestern University, and Harvard University are noted for their numerous scholarship opportunities. But as with admission to the schools themselves, scholarship programs are highly selective.
Fellowships
Top MBA students may be able to earn what is called a fellowship. A fellowship is an MBA scholarship that covers the full cost of tuition fees and expenses while simultaneously getting paid to conduct academic research.
In most cases, the fellowship will be funded by a private entity or partner corporation. This means that in addition to the MBA scholarship itself, the fellowship comes with inbuilt opportunities for networking and career advancement for MBA graduates.
Specialized fellowship programs such as the prestigious Forté Fellows Program typically work only with select partner schools.
Back to Top
Types of Merit Based MBA Scholarships
Merit based scholarships are awarded for a wide range of possible achievements, affiliations, and career goals. As you speak with undergraduate advisors or visit scholarship directories, you'll be able to target your search based on the areas in which you are strongest, where your accomplishments are likeliest to stand out, or where you ultimately see your education and career headed.
There are a number of ways to advance your search. Consider any of the following scholarship types, reach out to relevant institutions, and determine your eligibility:
Academic Merit Scholarships
Those with excellent grades and test scores are encouraged to pursue scholarships given on academic merit.
Business School Scholarships
Many colleges give out their own scholarships on the basis of merit, need, or both. In fact, elite universities like Harvard famously avail enormous sums of scholarship money to qualified candidates.
Reach out to your college (or prospective colleges) to learn about possible college-based scholarships.
Demographic Scholarships
Many scholarships are awarded based on race, nationality, creed, ethnicity, immigration status, gender orientation, disability, religion, and more. If you fall into a distinctive demographic, there may be scholarships designed for members of your community.
Needs-Based Scholarships
Many scholarships include a financial-need threshold in addition to factors relating to performance, achievement, or affiliation.
Career-Based Scholarships
Many professional associations, private companies, and larger corporations provide scholarships based on existing service in a specific field or based on demonstrated commitment to a specific career path.
Some employers may even help you pay for college based on your commitment to the organization in question.
Key Point: There are many types of merit based scholarships. MBA students can receive recognition and financial awards for their strong performance and academic achievements.
Back to Top
How to Improve Your Chances of Getting a Merit Based Scholarship
If you plan to pursue an MBA scholarship or even a fellowship, it begins with an excellent undergraduate performance. But once you've reached the stage of considering graduate school options, there are a few other steps you can take to improve your chances of landing a scholarship.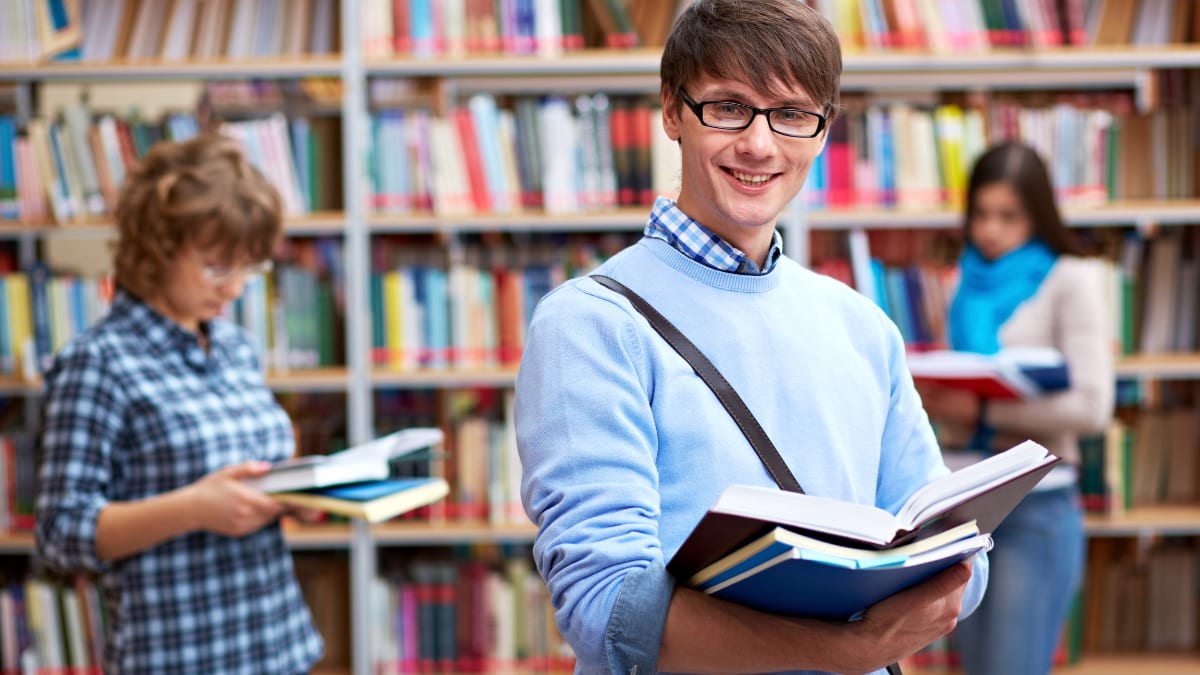 Maximize Your GMAT Scores
GMAT refers to the Graduate Management Admissions Test.
While GMAT scores are optional for a growing number of MBA programs, these test scores can still have a big impact on your qualifications for certain MBA scholarships. The GMAT is of particular importance to some scholarship committees.
The GMAT is scored on a scale of 200 to 800. Students who achieve a score of 700 or greater are considered highly competitive candidates. Take some GMAT prep courses to improve your chances of qualifying for MBA scholarships...not to mention top MBA programs!
Write an Excellent Application Essay
Many MBA scholarships require personal statements or application essays. If writing is not a comfortable activity for you, prepare yourself for this challenge.
This statement is a chance for you to set yourself apart from other MBA applicants so do your best to use the forum wisely.
Tips for Writing an Excellent Application Essay
Answering the original prompt with a relevant essay
Adhering to instructions about length, contents, and format
Finding ways to highlight your creative, unique, and interesting qualities
Finding a balance between demonstrating confidence and avoiding arrogance
Using appropriate language, good grammar, and sound organization
Seeking proofing or editorial assistance from a trusted source
Key Point: Writing an excellent scholarship application essay can help you to stand head and shoulders above the competition. Don't skimp on this step!
Negotiate Your Offers
Top students who receive scholarship offers from several MBA programs should not be afraid to leverage these offers. If you are considering multiple MBA programs, consider negotiating for higher scholarship money.
Some scholarship programs will cover partial costs of an MBA program. Others may provide complete coverage. If you are in the advantageous position of qualifying for academic scholarships with multiple MBA programs, use this advantage to request greater coverage of your degree program.
Other Ways Graduate Students Can Get MBA Scholarships
There are a few other pathways to earning receiving MBA scholarships including:
Employer assistance
Private benefactors
Religious institutions
Community groupsPartner corporations
Key Point: Not all students qualify for merit scholarships or need-based scholarships, but there are still numerous sources of scholarships for students. Keep applying!
Back to Top
Scholarship Portals for Undergraduate and Graduate Students
In addition to filling out your FAFSA and seeking scholarship opportunities directly through your MBA program, maximize your opportunities by searching for additional MBA scholarships through a comprehensive scholarship database.
Explore general MBA graduate scholarships, merit based scholarship opportunities, and more.
Top Scholarship Portals
A number of web-based directories offer expansive and constantly updated indexes of scholarships which can be browsed according to discipline, deadline, award size and a host of other factors.
These directories can be an incredibly rich source for active MBA scholarships, as well as provide direct links to their applications.
The following are among the leading online scholarship directories:
Key Point: Most scholarship portals are continually updated with new scholarship opportunities. Bookmark these sites and check back often!