How to Become a Cybersecurity Analyst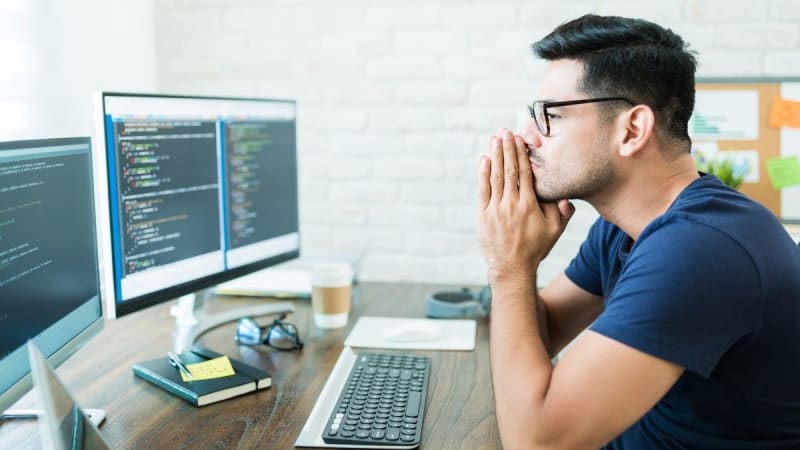 Interested in pursuing a career as a cybersecurity analyst, but not sure how? Find out how you can become a cybersecurity analyst.
A career as a cybersecurity analyst can lead to excellent pay and a great career. The Bureau of Labor Statistics says that Information Security Analysts earned an average pay of $103,590 in 2020. The BLS also predicts that cybersecurity jobs will grow 33% by 2030. But how can you get one of these 47,000 new cybersecurity jobs? If you have wondered how to become a cybersecurity analyst, this is a great time to learn more. The field of cybersecurity is filled with opportunity.
If you want to get a quick degree in cybersecurity, then consider an online associate in cybersecurity. This two-year degree can provide an entry-level education. But if you plan to become a security analyst, you will need to earn a bachelor's degree too.
The cybersecurity bachelor's degree is the basic degree for most cybersecurity analyst jobs. First, find a four-year cybersecurity analyst degree or data security analyst degree from an accredited college or university. Information security analyst programs come with many different concentrations, like computer forensics or ethical hacking. So pick what interests you the most! We have a list of many online cybersecurity bachelor's degrees.

Many of the top hiring tech companies, government agencies, and financial firms expect real-world experience. A cybersecurity internship gives you the real world experience you need. With a cybersecurity internship, you can get experience while still in school. Many bachelor's in cybersecurity programs require you to complete an internship before you graduate.

Cybersecurity internships are a great opportunity to experience life as a cybersecurity worker. You can do your internship at a government agency, a healthcare system, or a big company. Getting real-world experience makes you more qualified for future cybersecurity jobs. And you will learn what you like about certain work settings.

Getting a specialized cybersecurity certification makes you more qualified for specialized jobs. Some cybersecurity jobs require you to be certified in programming languages, network protocols, or security best practices. Make sure to find out the certifications each cybersecurity job needs. You may be able to earn your certification by passing an exam, or a series of exams.

Look for a cybersecurity job where you can start getting experience. Cybersecurity is a highly competitive field. If you go right for the cybersecurity analyst job, you will be competing with people who have years of experience. You might qualify for some excellent entry-level data security jobs But you need to gain more real-world experience to become a cybersecurity analyst.

You may start your cybersecurity career in a support role. Or you may have to work as an IT department technician before becoming a cybersecurity analyst. Do not be afraid to settle for an entry-level job as the first step towards a cybersecurity analyst career. t
Want more? We also have an interview with the #1 online cybersecurity program director, University of Arizona's Jason Denno.