About
Why is this person notable and influential?
Witten is Professor of Mathematical Physics at Princeton's Institute for Advanced Study (IAS). He is known world-wide for his many important contributions to the mathematics of string theory and treatments of theoretical physics. Interestingly, Witten received his Bachelor of Arts degree in History, with a minor in Linguistics at Brandeis University in 1971. After graduation, Witten wrote for The New Republic and The Nation, and even worked on George McGovern's presidential campaign! He returned to college and studied economics at the University of Wisconsin-Madison before dropping out, returning to Princeton University to study applied mathematics, where he received his Ph.D. in Physics in 1976.
The rest, as they say, is history. Witten won the "genius award," the MacArthur Grant in 1982, and had won the Fields Medal in Mathematics in 1990. Technically a physicist (not a mathematician), the noted mathematician Michael Atiyah noted that Witten's "command of mathematics is rivaled by few mathematicians, and his ability to interpret physical ideas in mathematical form is quite unique." Indeed, with Witten's talent it is difficult to separate his thinking about theoretical physics with mathematics proper, as the "thinking" about physics is done in the language of mathematics. At any rate, Witten is widely regarded as one of the finest mathematicians in the world, as the Fields Medal surely attests.
Among many other awards, Witten received the Nemmers Prize in Mathematics in 2000.
Featured in Top Influential Physicists Today and Top Influential Mathematicians Today
From Wikipedia
Edward Witten is an American mathematical and theoretical physicist and the Charles Simonyi Professor in the School of Natural Sciences at the Institute for Advanced Study. Witten is a researcher in string theory, quantum gravity, supersymmetric quantum field theories, and other areas of mathematical physics. In addition to his contributions to physics, Witten's work has significantly impacted pure mathematics. In 1990, he became the first physicist to be awarded a Fields Medal by the International Mathematical Union, awarded for his 1981 proof of the positive energy theorem in general relativity. He is considered to be the practical founder of M-theory.
Source:
Wikipedia
Other Resources
Schools
What schools is this person affiliated with?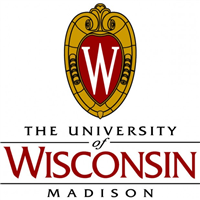 University of Wisconsin–Madison
Public research university in Madison, Wisconsin., USA
view profile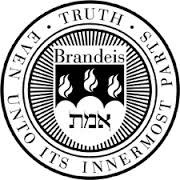 Brandeis University
Private research university in Waltham, Massachusetts
view profile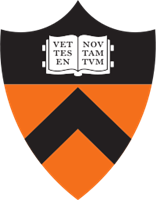 Princeton University
Private Ivy League research university in Princeton, New Jersey, United States
view profile
Influence Rankings by Discipline
How's this person influential?