About
Why is this person notable and influential?
William Lane Craig was born in Peoria, Illinois, in 1949. He earned a B.A. from Wheaton College, and pursued graduate work at Trinity Evangelical Divinity School in the philosophy of religion. His earned his doctorate in 1977 at the University of Birmingham, England, with work on the cosmological argument for God's existence under the supervision of John Hick. He pursued postdoctoral work under the direction of Wolfhart Pannenberg at the Ludwig-Maximillians-Universität München in Germany, where he earned a doctorate in theology in 1984.
Craig is currently research professor of philosophy at the Talbot School of Theology at Biola University and professor of philosophy at Houston Baptist University. He lectures widely on the philosophy of religion, apologetics, and metaphysics. Biola University created a permanent faculty position and endowed chair, the William Lane Craig Endowed Chair in Philosophy, in honor of Craig's academic contributions in 2017. Craig often participates in debates and public dialogues on topics related to Christianity and theology.
Selected works from Craig include
The Kalām Cosmological Argument
,
The Tensed Theory of Time: A Critical Examination
, and
God Over All: Divine Aseity and the Challenge of Platonism
.
Biola University Academic Website
Houston Baptist University Academic Website
From Wikipedia
William Lane Craig is an American analytic philosopher and Christian theologian, apologist, and author. He is Professor of Philosophy at Houston Baptist University and Research Professor of Philosophy at Talbot School of Theology . Craig has updated and defended the Kalam cosmological argument for the existence of God. He has also published work where he argues in favor of the historical plausibility of the resurrection of Jesus. His study of divine aseity and Platonism culminated with his book God Over All.
Source:
Wikipedia
Other Resources
Schools
What schools is this person affiliated with?
Wheaton College
Christian liberal arts college in Wheaton, Illinois
view profile
University of Birmingham
University in Birmingham, England, United Kingdom
view profile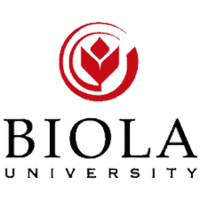 Biola University
Christian university near Los Angeles
view profile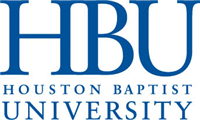 Houston Baptist University
Private Baptist university in Texas, United States
view profile
Ludwig Maximilian University of Munich
German university in Munich, Bavaria
view profile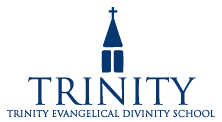 Trinity Evangelical Divinity School
Academic divinity school
view profile
Notable Works
What contributions to academia has this person made?
Influence Rankings by Discipline
How's this person influential?