Universities and Colleges in Oklahoma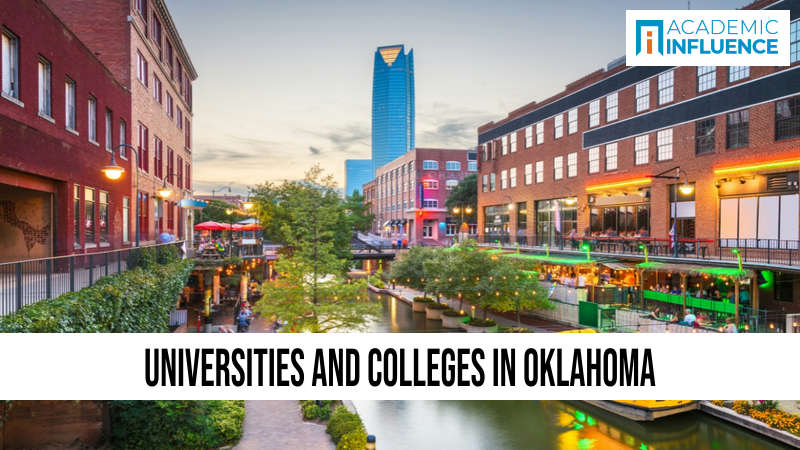 Find the best colleges and universities in Oklahoma that meet your preferences and needs. Find Oklahoma's best school for your major!
What are Oklahoma's Colleges & Universities?
Colleges and Universities in Oklahoma
The state of Oklahoma is serious about its food—so serious they even declared an official state meal, which consists of fried okra, cornbread, barbecue pork, squash, biscuits, sausage and gravy, grits, corn, strawberries, chicken fried steak, black-eyed peas, and pecan pie. Those hoping to feed both their bellies and their minds can attend one of Oklahoma's more than 40 colleges and universities.
Less than half of the schools in Oklahoma are private schools. However, students who attend one these schools can expect a more intimate college experience, as each has a student population smaller than 4,000 students. The largest private school, the University of Tulsa, offers degrees in fields like education, criminal justice, and literature, with tuition fees around $41,000. The public schools tend to be more cost-friendly, with tuition ranging from $4,000 to $9,000 per year. The University of Oklahoma, the state's largest public school, costs about $9,000 and serves over 24,000 students. Here, students can partake in competitive on-campus programs in fields like communications and social work, or pursue one of the 30 graduate degrees and certificates online. Oklahoma is also home to several religiously affiliated schools, like Oral Roberts University and Bacone College. Students hoping to pursue a career as a physician, physician's assistant, or dentist may also want to consider earning their degree here as the state offers several loan forgiveness programs to those who qualify.
To learn more about earning your degree in Oklahoma, check out some of the state's top programs.
Find college admissions consultants in your state.
Find the Best Schools in Oklahoma for your Major