The six colleges and universities in Alaska are largely located near Anchorage and Fairbanks, two of the state's largest cities. However, the University of Alaska Southeast houses campuses in the island towns of Juneau, Ketchikan, and Sitka. Also, 2 universities in Alaska offer online degrees for students in more remote areas, or anywhere.
While the tuition for Alaska's largest universities, the University of Alaska Anchorage and the University of Alaska Fairbanks, offer competitive rates of $8,000-$9,000, the University of Alaska Anchorage's student population is nearly twice the size, with nearly 11,000 students. This state also offers two private colleges, both with religious backgrounds, in Alaska Pacific University and Alaska Bible College.
What are Alaska's Colleges & Universities?
What's the Difference between an Online MBA and Traditional MBA?
Learn more about what you can do with an MBA.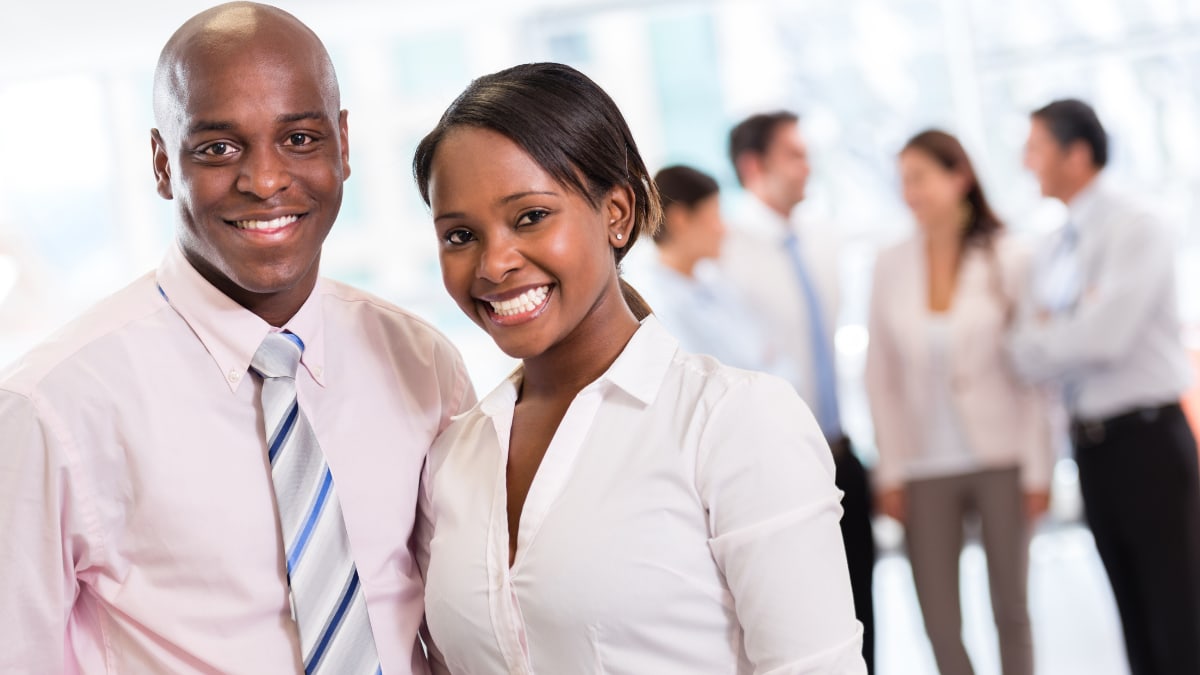 Back to Top
Best Online MBA Programs in Alaska
Other Rankings

Career Outlook for MBA degree at University of Alaska Fairbanks

Salary after 4 years:

$87,212

Cost Recoup Time:

4 years

Paid back at 15% of annual salary

The University of Alaska Fairbanks, as the flagship campus of the UA system, is one of the most prominent public land-grant research universities in the United States. Some of UAF's on-campus degrees are now offered online, with the same curriculum, materials, and faculty as the on-campus program.

Among its online offerings is the Master of Business Administration, accredited by the AACSB. In addition to online coursework, MBA students will also gain knowledge and skills from practical experiences. They'll be required to participate in activities like consulting, problem-solving for local businesses, and creating business plans.

Applicants are not required to have a business background.

Online Degrees

Master of Business Administration (MBA)

General Management
STEM Focused: Fisheries, Marine Biology, Oceanography
BLUE: The intersection of business and aquatic resources
Business Analytics
Business Continuity
Cybersecurity
Healthcare
One Health

Required Credits: 30
Completion time: 2-3 years
Format: Online




Career Outlook for MBA degree at Alaska Pacific University

Salary after 4 years:

$75,687

Cost Recoup Time:

5 years

Paid back at 15% of annual salary

Alaska Pacific University, a small liberal arts college, offers numerous programs and educational opportunities known for its academic excellence.

The Master of Business Administration at APU is an IACBE-accredited graduate program and is one of the best MBA programs in the country. This program covers the development of organizational culture, change management, and e-business strategies through flexible online classes to equip Alaska students with the skills to foster innovation and navigate modern business challenges.

Online Degrees

Master of Business Administration (MBA)

Finance
Health Services Administration

Required Credits: 30
Completion time: 2-3 years
Format: Online




Other Rankings

Career Outlook for MBA degree at University of Alaska Anchorage

Salary after 4 years:

$99,008

Cost Recoup Time:

5 years

Paid back at 15% of annual salary

The University of Alaska Anchorage is an open university that aims to find and share information by teaching, researching, getting involved, and expressing creativity. UAA's online college offers several online programs, including a Master of Business Administration by the College of Business with an AACSB accreditation.

This online MBA program is one of the few online Alaska MBA programs. It aims to equip students for leadership and managerial roles by teaching management principles and techniques within the global business environment.

The program will culminate in a Capstone Course. Students can choose to participate in a Strategic Management Seminar, Management Project, or an MBA Individual Research.

Online Degrees

Master of Business Administration (MBA)

Business Intelligence and Business Analytics
Leadership
Public Sector and Nonprofit Management
Health Administration
Global Supply Chain Management
Project Management

Required Credits: 30
Completion time: 2-3 years
Format: Online
Career Outlook for Students with MBA Degree
Go to Degree Finder tool
Business Administration And Management
Degree Level: Master's
Career Salaries
| Career | Job Growth | Avg. Salary |
| --- | --- | --- |
| Industrial Production Managers | 3.48% | $128,060 |
| Chief Executives | -7.26% | $127,610 |
| Construction Managers | 7.61% | $127,370 |
| Computer and Information Systems Managers | 16.19% | $126,300 |
| Managers, All Other | 6.01% | $103,040 |
Average Career Salaries
| Bottom 10% | Median | Top 10% |
| --- | --- | --- |
| $52,697 | $91,711 | $143,617 |
Promising Job Markets
| State | Cost of Living | Avg. Salary |
| --- | --- | --- |
| #48 Alaska | 23% higher than average | $91,711 |
| #2 Delaware | 2% higher than average | $106,474 |
| #3 New York | 5% higher than average | $108,669 |
| #4 Michigan | 15% higher than average | $87,244 |
| #5 Alabama | 13% higher than average | $88,111 |
| #6 Ohio | 14% higher than average | $87,604 |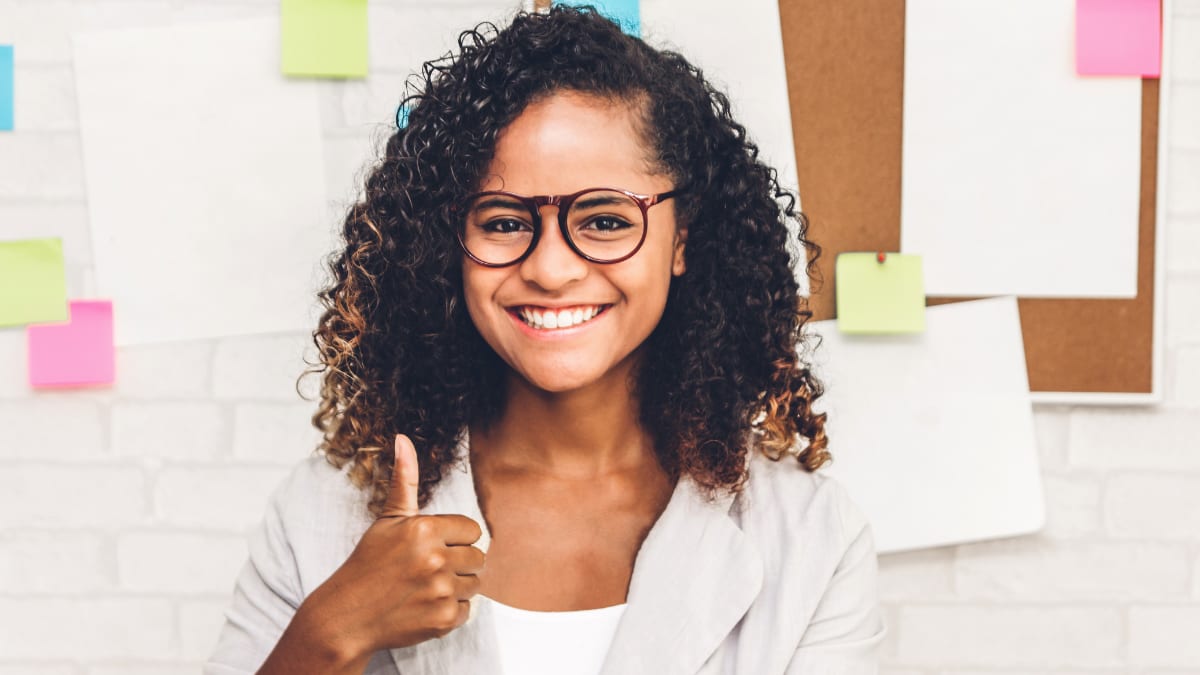 Back to Top
The Best Industries for Graduates of Online MBA Programs in Alaska
While Alaska's economic growth has been fairly stagnant over the past decade, the state has rebounded slightly since the beginning of 2023. If you are looking to advance your career opportunities in Alaska by earning an online MBA through one of the best online colleges in Alaska, consider a position in one of the state's top industry sectors. These sectors and related online MBA concentrations include:
Other important industries in Alaska include:
Back to Top
Frequently Asked Questions About Online MBA Programs in Alaska
What is an online MBA?
MBA degrees are the most popular advanced degree in American higher education. This versatile degree offers a variety of specializations that can help working professionals build leadership skills, expand their network, and enhance their overall business knowledge.
Online MBA degrees are excellent options for anyone needing business fundamentals covered while having the chance to study more in a selected concentration.
Do I need a bachelor's degree in business to pursue an online MBA program in Alaska?
Online MBA schools have become more open to students from various backgrounds. Depending on the school's reputation and intensity, you can usually pursue an online MBA program even if you have no prior business experience. Several business schools have preparatory courses that provide non-business graduates with a foundation in important business areas.
Do online MBA programs require the GMAT in Alaska?
Go to Online MBA programs with no GMAT requirements.
The GMAT (Graduate Management Admission Test) is a computer-responsive test designed to assess certain analytical, writing, quantitative, verbal, and English reading skills used by graduate management programs, such as MBA programs, to assist with admissions selections.
The GMAT is still required by many graduate schools of all shapes and sizes—elite research universities, public universities, liberal arts colleges, online colleges, etc. There's no real common denominator for which types of schools require the GMAT or don't.
If you are considering a graduate business school that requires the GMAT, then you certainly want to do well on the exam. Even if schools you're considering don't require it, you may want to take the test because a high score could still help your application and because there may be another college that suddenly interests you, and it might require successful completion of the GMAT.
If you're going to take the test, at minimum, you'll want to study with solid guidance provided by quality resources. People have many different opinions about which GMAT test prep resources are the best. Therefore, we recommend that you start looking at and comparing the best-selling GMAT test guides.
On the other end of the spectrum, if you are aspiring to be admitted into an elite university's program, you may want to work with a graduate or business school admissions expert. An admissions consultant can give you the most customized information about your prospects, and many will work with you on whatever specific need you might have—test prep, applications, personal essays, and even help with finding meaningful internships.
There are a growing number of high-quality MBA programs that don't require the GMAT. Furthermore, there are a lot of highly reputable colleges and universities offering online MBA programs that do not require the GMAT.
If standardized testing isn't a strength of yours, you may want to move your search to focus specifically on online MBA programs with no GMAT requirements.
What are the admission requirements for an online MBA program in Alaska?
Admission requirements for online MBA programs vary from school to school. For instance, some MBA programs require students to have a background in business and high GMAT/GRE scores, while others accept students with diverse backgrounds. But, MBA programs generally require students to submit letters of recommendation, a resume, and a statement of purpose.
How long does it take to get an online MBA in Alaska?
Typically, an online MBA degree can be earned in about two years. However, specializations range from healthcare management to finance to business analytics. Because MBAs offer so many educational paths, program requirements can vary greatly, from 30 to 60 credits, which means this degree may take anywhere between two and four years to complete.
Do MBA programs in Alaska offer financial aid?
Yes, an online MBA program can provide online students with financial assistance to reduce financial strain. However, financial aid will vary greatly.
While some universities may have limited possibilities, others may provide online MBA students with substantial scholarships, grants, and other financial aid types to assist with tuition costs. Prospective students should explore the financial aid programs offered by all the universities they are thinking about to find out what financial aid is available and which best matches their financial circumstances.
What are the courses like in an online MBA program?
MBA courses are available both online and on campus, and many programs require a thesis or professional experience component. Students will study topics like corporate law, organizational behavior, and negotiations.
Most online MBA programs will be asynchronous for maximum flexibility. This means students watch lectures and read when they can and likely join web forums for class discussions.
While online MBA courses can be "self-paced," there usually are still mid-term and end-of-term deadlines. Typical online MBA courses will have multiple deadlines throughout the semester for various assignments.
What can MBA graduates in Alaska do with their degree?
MBA graduates in Alaska can advance to leadership roles in accounting, finance, human resources, organizational administration, and more. MBA programs are popular because of their versatility. With so many choices of concentrations, your MBA program can prepare you for leadership or executive roles in virtually any industry.
Is accreditation of an MBA program important?
There are two main types of higher education accreditation in the United States: National and Regional Accreditation. The most prestigious is regional accreditation. The six accrediting agencies in the United States are:
Most MBA programs in Alaska are accredited through the WASC Senior College and University Commission.
While regional accreditation, as mentioned earlier, is highly respected and widely recognized, there is another important form of accreditation for business programs. It is known as "programmatic accreditation" and is granted by organizations like the Association to Advance Collegiate Schools of Business (AACSB), the Accreditation Council for Business Schools and Programs (ACBSP), and the International Accreditation Council for Business Education (IACBE).
There's no overstating the importance of pursuing an MBA program that holds accreditation. Graduating from non-accredited institutions will break your career, as most employers won't see the degree as a reliable indicator of your qualifications.
Accreditation serves as a quality assurance mechanism and ensures that the online education you receive aligns with recognized standards and best practices.
How do recruiters in Alaska feel about an MBA program online?
Employers acknowledge that online learning can give busy adult professionals the chance to pursue an advanced degree. They won't look down on an online MBA degree from a respected and accredited online school. In fact, many employers will applaud your time management skills and your ability to keep a full-time job while completing an MBA program.
Back to Top
Online Degree Frequently Asked Questions
If this is your first time taking an online course, the experience may require some adjustment. While you'll generally learn the same content and take the same exams as your on-campus peers, the medium will likely require you to manage much of this experience independently. You'll be accountable for your own time management, your ability to harness the technology at your fingertips, and your ability to focus on the lectures, lessons, and assignments at hand. This means you'll need to create a suitable workspace for yourself, maintain a realistic schedule, and take it upon yourself to build relationships with your instructors and classmates. With online college, your goal is to find a balance between independence and engagement.
No. The only part of online education that's easier is actually getting there. Taking the commute out of the equation means getting to class should be a lot more manageable. But that's where it ends. In general, your online courses will incorporate the very same materials, concepts, and testing methods as would a traditional classroom.
And in many cases, you'll even have the same instructors as your on-campus counterparts. In fact, if you are adjusting to the experience of independent learning or working with remote learning technology for the first time, online college may even be a little more challenging for you. For a few insights on how to manage this new experience, check out our 10 Tips for Adjusting to School Online.
Accreditation is especially important when it comes to online college. This is because the online education landscape is a mix of highly-reputable institutions and less-than-reputable for-profit schools. Accreditation gives you the power to differentiate between the two. Accreditation is a stamp of approval from an independent accrediting agency which indicates that a college or university is meeting standards of quality, credibility, and currency. School-wide accreditation falls into two major categories: regional and national accreditation. Regional accreditors generally hold jurisdiction only over schools in the states comprising their region, whereas national accreditors hold jurisdiction over schools in all states. Regional accreditation is widely regarded as a more rigorous standard of quality and credibility than national accreditation.
Attending a college or university which is not regionally accredited could limit your opportunities. When seeking an online education, we strongly recommend that students opt for regionally accredited schools. Regional accreditation ensures eligibility for federal loans and grants, ensures your college credits can be transferred between schools, and ensures that your degree credits can be accepted if you wish to earn an advanced degree.
As long as your online college degree is regionally accredited, you should have little difficulty transferring most of your credits or credentials to another regionally accredited undergraduate school. Every school carries its own standards and procedures for granting a transfer. In many cases, you will be required to navigate a bureaucracy in which some of your credits will be transferred and others will be jettisoned. However, provided that you have attended an online school with the proper regional accreditation, you should have plenty of options for transfer.
In most cases, as long you graduate from a well-regarded, regionally-accredited online college, prospective employers won't look sideways at your degree. In fact, unless you attend an exclusively online college or university, there will likely be no specific indicator on your degree, transcript or resume differentiating your school from its brick-and-mortar counterpart. This means that your employer will likely only differentiate between an online and in-person degree if you mention this distinction.
While some employers may express concern about making the adjustment from online education to in-person workplace collaboration, many other employers will view your online degree as evidence of valuable 21st Century professional skills such as independence, self-motivation, time management, and tech savvy.
If you are a student who thrives on the dynamic energy of in-person discussion, who requires the physical surroundings of a classroom to feel engaged, or who considers the social aspects of education to be of equal importance to the actual content of your courses, online education will require some adjustment.
While there is much that can be supplanted or simulated through the online medium, some students may find that there is nothing which can replace the conversation, collaboration, and motivation that occur in an actual classroom setting. As you make the adjustment to online education, one of the biggest challenges you will likely face is overcoming this difference in order to the get the most out of your classes. Fortunately, we've got some great Tips for Online Education Beginners.
The advantages of online classes are many. First and foremost, online courses give you the freedom and flexibility to attend class from anywhere that works for you, whether you're at home, in a coffee shop, or in a quiet conference room at work. In many cases, you'll also enjoy the convenience of asynchronous learning opportunities-educational experiences that you can complete on your own schedule. This may include pre-taped lectures, ongoing chat-board discussions, and 24/7 access to digital materials. And of course, just as there are some learners who prefer the energy of a live classroom, there are those who learn best when working in their own personal space, free from distractions. If this sounds like you, you might find the solitude of online learning to be a major advantage.
Whether you're just getting started on your college search, you're looking for survival tips on your way to a bachelor's degree, or you're preparing for the transition into grad school, we've got guides, how to's and tons of other valuable resources to keep you moving forward in your educational journey.