Best Law School Admissions Consultants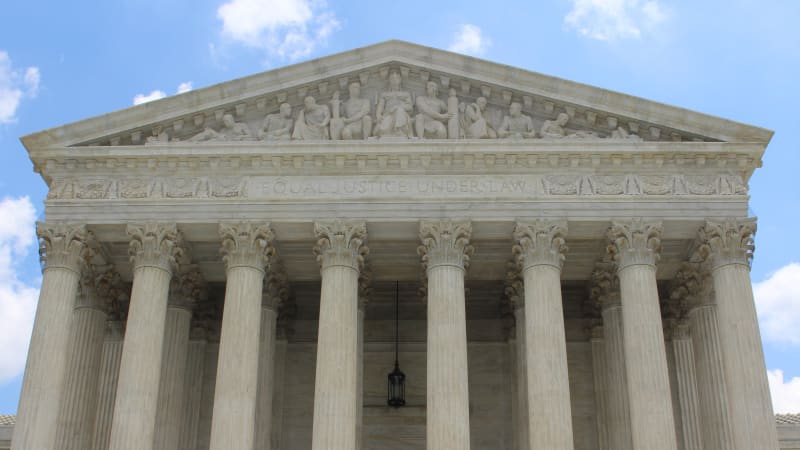 Find admissions counselors that specialize in law school admissions to increase your chances of getting into a top ABA-accredited law school. Get help with LSAT preparation, essay editing, feedback on your CV/resume, and more.
Where you go to law school may profoundly impact your career as a lawyer. A law school admissions consultant can help you secure a seat at a top law school.
It goes without saying that you must earn your Juris Doctor (JD) from one of 199 law schools with accreditation from the American Bar Association (ABA). But beyond this basic credential, the reputation of your law school matters. It matters a lot.
In 2020, graduates from prestigious institutions like Columbia, NYU, Cornell, Penn, Northwestern, and Chicago Law earned an average income in excess of $170,000. That same year, graduates from well-regarded schools like UCLA, USC, and Notre Dame earned an average salary somewhere between $75,500 and $96,600. In other words, the difference between "prestigious" and "well-regarded" is about 100K per year.
Of course, it's also a lot harder to get into one of these top law schools. In 2019, the average acceptance rate across all accredited law schools was 45%. But those law schools that typically rank in the Top 10—the institutions frequently connected to prestigious law firms and higher salary potential—had an average acceptance rate closer to 15%.
This suggests that engaging a qualified and trustworthy law school admissions consultant could be a sound investment. The best admissions consultants are often those with prior experience as actual admissions officers for top law schools. This means your consultant knows exactly what admissions officers are looking for in a candidate. They'll help you harness that knowledge with support throughout the application preparation including LSAT preparation, essay editing, feedback on your CV/resume, and counsel as you navigate unforeseen challenges like waitlisting or rejection. Simply put, the best law school admissions consultants will help you shine a brighter spotlight on the qualities that top law schools are looking for in a candidate.
Read more about graduate legal studies degrees and career options
Best Law School Admissions Consultants
Listed alphabetically by state
Location: San Francisco, CA
Services include:
Law School and Graduate Application assistance
College Search
develop a list of best fit
Application assistance
test reccomendations and prep
Essay Prep
Financial aid assistance
Recommend extracurriculars
College visit and travel planning.
Graduate school advice
Interview Preparation
Guidance on final choices
Affiliations and Accreditations
Location: Davie, FL
Services include:
1:1 Advising sessions
Personalized program syllabus
Unlimited essay, resume, and deferral letter reviews
Mock committee review
Regular parent check-ins
College exploration and thematic workshops
Access to MyPrepory, our unique college admissions platform
Our college admissions counseling programs serve high school students from the beginning of their high school career in 9th grade through graduation. We understand every student is different and each Prepory student is carefully paired with a dedicated college admissions coach to guide them through their unique college admissions process.
Affiliations and Accreditations
Location: Tampa, FL
Services include:
College selection
Application guidance
Essay review
Graduate school advising
Medical and law school admission
Affiliations and Accreditations
Location: Bethesda, MD
Services include:
School selection
Application strategy
Essay structuring and editing
Resume refinement
Application review
Interview prep
Counseling for Business school, law school, medical school and grad school
Career services
Affiliations and Accreditations
Location: New York, NY
Services include:
Undergraduate Admissions
Medical School Admissions
Law School Admissions
Business School Admissions
Master's and PhD Admissions
Affiliations and Accreditations
Location: New York, NY
Services include:
Refine coursework plans, testing schedules, and extracurricular activities
Research appropriate colleges and develop a balanced list
Facilitate or improve teacher relationships, and ultimately select teachers for letters of recommendation
Identify and recommend extracurricular and summer activities, as well as internship opportunities
Plan for and prioritize college visits, including preparing for college interviews
Keep your student on task to complete all components of the college application
Brainstorm, draft, edit and revise the personal statement and any supplements in order to perfect them and pull together cohesive, compelling applications
Evaluate offers of admission as well as develop a strategy for waitlist and deferral decisions
Affiliations and Accreditations
Location: Austin, TX
Services include:
College Applicatoin Coaching
Spring Review of Academic, Extracurricular and Test Results
Developing College List
Essay Support
Application Management
College Visit Guidance
Interview Preparation
Summer Planning
Graduate School, Law School, Business School Guidance
Affiliations and Accreditations
Location: Dallas, TX
Services include:
Full Service College Application Packages
School Research
Test Strategy
Essay and Resume Support
Scholarship Searches
Proprietary Curriculum (TrackIT) and College Planner Pro
Transfer Applications
Law and Business School Applications
Hourly Consultation and Smaller Specific Packages Available
Affiliations and Accreditations
Location: Plano, TX
Services include:
College research, planning, and selection
Admissions optimization and personal-branding
Design and crafting of compelling essays and personal statements
SAT & ACT tutoring
GRE/GMAT tutoring
Law school advising & LSAT prep
Affiliations and Accreditations
Location: Madison, WI
Services include:
Test Prep
College Admissions including Law School, Veterinary Services, Health Professions
High School Academic Advisement
College List Development
Interview Preparation
Essay Feedback
Scholarship and Financial Aid resources
Negotiation for Deferral and Waitlist
Academic Coaching
Affiliations and Accreditations
What is an admissions consultant?

An admissions consultant is a hired professional who can guide you through the complex landscape of college admissions. Admissions consultant companies vary greatly in size and service offerings, and operate either locally, or as part of a nationwide network.

Learn more about how to select a college admissions counselor that is right for you in our conversation with NextLevelPrep college consultant and admissions expert David Nguyen, who explains how to choose a college admissions counselor.
What does a college admissions consultant do?

College admission consultants help guide families and students through the often complex college admissions process. Services typically include counseling on how to improve your chances of getting into your chosen schools, coaching on writing college essays and personal statements, SAT and ACT test preparation, and assistance in the scholarship process, among others.
Why hire a college admissions consulting company?

One of the primary benefits of hiring a college admissions consultant is their experience: an expert consultant will have up-to-date insight on what colleges are looking for in terms of grades, extracurricular activities, test scores, and personal statements. This knowledge can help you make a favorable impression on the schools of your choice.

Plus, college admissions consultants who also provide test preparation can significantly improve your performance on SAT/ACT exams — improving your odds of both earning scholarships and getting into the higher-tiered schools on your list.
When is the best time to start working with a college admissions consultant?

This depends on your goals. If you simply need support during the test-prep and application process, you can begin your relationship with a consultant during your junior year of high school — just as the college search process really heats up. However, some college consultants begin working with families as early as 8th or 9th grade, guiding students in their academic focus, electdive course selection, extracurriculars, community service, and more.

This type of full-service consultation is generally very costly, but the goal is to provide students and families with a complete road map leading directly to a top college.
How much do college admissions consultants charge?

The price for college admissions consultation can vary widely depending on the type of company and the nature of services you seek. From one-time seminars to weekly consultation, to hands-on guidance for the entirety of your high school education, you have a lot of options. The higher the level of service you seek, the more you'll spend.

For an overview of the pricing landscape, check out college consultant and admissions expert David Nguyen's ranking of The Best College Admissions Consulting Agencies.
Are college admissions consultants worth it?

Yes! If you have access, this extra level of support can genuinely provide you with insight into the admissions process and enhance your odds of admission. More importantly: you won't be alone during the arduous process of applying to colleges.

While your high school guidance counselor can literally spend no more than a few minutes a semester on your admissions process, a professional college admissions consultant will be directly and professionally invested in your success. This can make a major difference in where you end up earning your undergraduate degree.
Can I trust college admissions consultants?

Yes, you can trust the recognized college admissions consulting groups. That's why we list only companies that are recognized by agencies and associations such as Higher Education Consultants Association (HECA), Independent Educational Consultants Association (IECA), and National Association for College Admissions Counseling (NACAC).

These independent agencies provide oversight and certification, ensuring that members adhere to all appropriate legal, ethical, and commercial standards both on behalf of consumers and within the higher education infrastructure. Consulting companies listed in their directories may be considered trustworthy and legitimate.

For more on how you can safely and effectively navigate the college admissions consulting landscape, check out college consultant and admissions expert David Nguyen's Confessions of a College Prep Consultant.