Science, Technology, Engineering, and Mathematics (STEM) Resources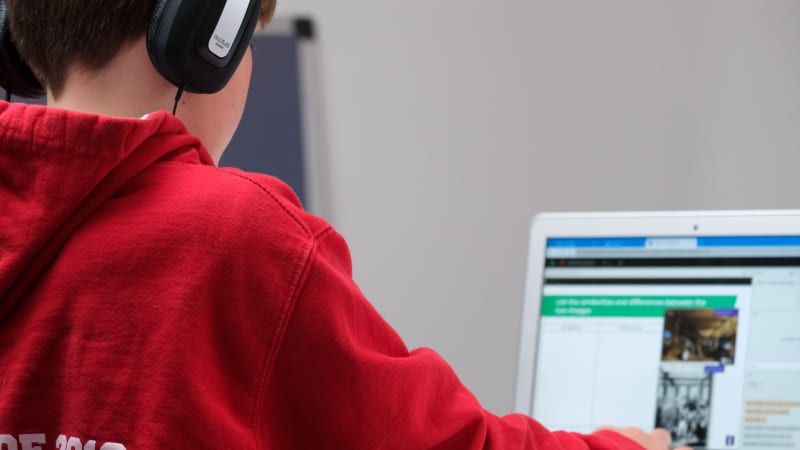 As modern schools and workplaces become increasingly reliant on technology, it's more important than ever that your student is well-equipped to tackle the STEM subjects: science, technology, engineering, and math. This guide gives you the tools to engage your students, encourage them to pursue STEM careers, and help them gain a love and appreciation for this important and diverse field.
STEM is an acronym for the academic subjects of science, technology, engineering, and mathematics. You will find general tools appropriate for all ages as well as age-specific resources broken down by grade level. We have also included sections targeted to several communities that have been traditionally underrepresented in STEM: women, people of color, and the disabled. Parents need resources too, and you can find a comprehensive list below.
We have resources in over 20 subject areas on our site. Find study guides, influential people, and the best colleges in your subjects of choice.
Featured Programs
Fun STEM Activities for All Ages
Back to Top
STEM for Elementary School Students
Fun Resources for Elementary Students
Games for Elementary Students
STEM Camps for Elementary Students
Back to Top
STEM for Girls
Fun and Helpful Websites Geared Toward Girls
STEM Initiatives and Awards Geared Toward Girls
NSTA Angela Award is an award provided by the National Science Teaching Association. It has an annual $1000 prize for a 5th-8th grade girl who has shown involvement or strong connection to science. Anyone in the United States or Canada can apply!
Scientific Adventures for Girls is a northern California-based organization that provides engaging STEM education for girls as young as 5 by committing to fund after school organizations. The long-term goal of SAG is "more economic mobility and create a more gender equitable society in which all girls and women realize their full potential and abilities to achieve great things."
Women in STEM is a collaboration of the Office of Science and Technology Policy and the White House Council on Women and Girls. This multi-faceted initiative seeks to increase the presence of women in STEM-related fields.
STEM Camps Geared Toward Girls
Back to Top
Equity-Focused STEM Resources
Equity-Focused STEM Camps
ExxonMobil Bernard Harris Summer Science Camp is part of ExxonMobil's initiative to serve underrepresented populations in STEM. Camps are two-week sessions located all across the country that help prepare students for college-level STEM learning. The best part? They're free to all qualifying campers!
Carnegie Mellon Summer Academy for Math and Science (SAMS) began to offer students from underrepresented populations in STEM the opportunity to explore and enjoy STEM-related fields and careers at a rigorous 4-week camp.
Equity-Focused STEM Competitions
Equity-Focused STEM Initiatives
Back to Top
STEM Services for Students with Disabilities
STEM Websites That Serve Students with Disabilities
Disabilities, Opportunities, Interworking, and Technology (DOIT) is a resource with DOIT's long list of teams, organizations, and mentorships available to students with disabilities. DOIT works with disabled high school and college students to prepare them for careers in technology.
National Center for Blind Youth in Science is an organization that is committed to advancing the education and career paths of blind students pursuing futures in STEM. Their website features fun and accessible games as well as information regarding their summer program.
NSTA Science for All is a page on the NSTA website dedicated to making science accessible for all students. Whether you're looking for lab accommodations, assignment modifications, or general resources regarding physical and social disabilities, the NSTA has you covered.
STEM Scholarships for Students with Disabilities
1800 Wheelchair Scholarship is a scholarship fund that from 1-800 Wheelchair that has given away twenty-four $5,000 scholarships to students with mobility issues over the past 18 years. Open to high school and college students, entrants need to submit a personal statement to apply.
DO-IT Scholars is a scholarship for Washington state-based students that prepares students with disabilities for college life and careers in STEM. This three-summer program is a great opportunity to network with faculty, meet future classmates, and develop comfort in a college setting.
Microsoft Disability Scholarship is Microsoft's annual scholarship for disabled students. It offers winners $5,000 to be used toward STEM education. Students are capable of winning up to 4 times for a total of $20,000. The goal of the scholarship is to "empower and enable people with disabilities."
STEM Camps for Students with Disabilities
Child Mind Institute is a STEM camp for students with mental and cognitive disabilities. Students can participate in one-on-one or group programs at locations in New York City and San Francisco.
Space Camp for Visually Impaired Students (SCIVIS) is a STEM camp for visually-impaired students. Visually-impaired students from across the US gather each summer to participate in SCVIS. The camp offers programs in robotics and aviation.
Back to Top
Parents Planning for the Future
Brush Up on Your Skills
Helping Your Child Learn Mathematics is a site for those of us who haven't had to think about fractions and estimation in a long time. Brush up on your elementary math skills here so that you can be a homework hero.
Math Board is an app that walk your students through the basics of addition, subtraction, multiplication, and division. With the chalkboard background you'll feel like a real teacher, and have the support of the in-app problem instructions as well.
For a look at some of the innovators and influencers leading the field today, get to know the Top Women in STEM
Photo attribution: Photo by Compare Fibre on Unsplash