Higher education remains the single most direct path to career advancement, improved earning potential, and better job security. This is why working adults of all educational and professional backgrounds choose to pursue their bachelor's degree. While critics of higher education point to the high cost of tuition and America's towering student loan debt, college degrees still provide access to job opportunities that simply aren't available to high school graduates.
Not sure where to begin? Get started with a look at our complete guide to online degree programs. Find online degrees in every discipline and at every level of education.
Or, for a closer look at how a bachelor's degree can advance your career and improve your life, read on...
10 Reasons Your College Degree Can Lead to a Better Future
1. Earn More Money Than You Would With a High School Diploma
In spite of the rising cost of college, graduates with bachelor's degrees continue to earn significantly more money than their counterparts with a high school education. In fact, money.com reports that the gap in earnings between high school and college graduates has never been higher. As of 2022, graduates with a postsecondary education earned a record-high $22,000 per year more than their fellow students with a high school education.
2. College Education Can Improve Your Lifetime Earnings
The financial benefits of a bachelor's degree are cumulative. The Federal Reserve Bank of New York says that full-time workers between the ages of 22 and 27 with a high school diploma earned about $30,000 per year. The average for full-time workers with bachelor's degrees was $52,000 during the same period. Over the course of a career, this adds up to about an $800,000 gap in earnings potential.
3. College Graduates Enjoy Better Job Satisfaction
Of course, it's about a lot more than the money. There is also an intangible value to personal development. Individuals who attend college have the chance to explore a wide array of subjects, to acquire a variety of soft skills, and to interact with other learners, whether in a classroom setting or online. These experiences translate into more flexibility on the job market. As part of the educated workforce, you'll enter into the professional world with a greater sense of yourself, your professional goals, and your personal objectives. This sense can be invaluable as you seek a career that actually makes you happy.
4. Expand Your Professional Network By Meeting College Educated Professionals
When it comes to advancing your career, it's not just about what you know. It's about who you know. College is more than a place for learning. It's also a place for cultivating your future professional network. The classmates, professors, and experts that you meet during your time in college can become your future co-workers, employers, or your references as you look for jobs.
5. Advance Your Career Goals with an Undergraduate Degree
Many adults return to school in search of career advancement opportunities. And with online degrees growing in availability and popularity, it may be possible for you to balance your current work responsibilities with a college education. Indeed, while many high school graduates work in areas like the retail and service industry, where scheduling demands may be more rigid, online education makes it possible to gain new skills and earn a degree during nights, weekends, or entirely at your own pace.
6. Qualify to Pursue an Advanced Degree
The basic threshold for most graduate degrees is a bachelor's degree from an accredited college or university. The master's degree can offer even further advancement of career goals and earning potential. But if you do plan to advance your career with an online master's degree, you will need to earn a college degree first. The same is true for the doctoral degree. The doctoral is a terminal graduate degree. As with the master's degree, the minimum threshold for this graduate degree is typically an accredited bachelor's degree. Many graduate degree programs are available online, but be sure you have good discipline, strong work ethic and are prepared to manage your time effectively.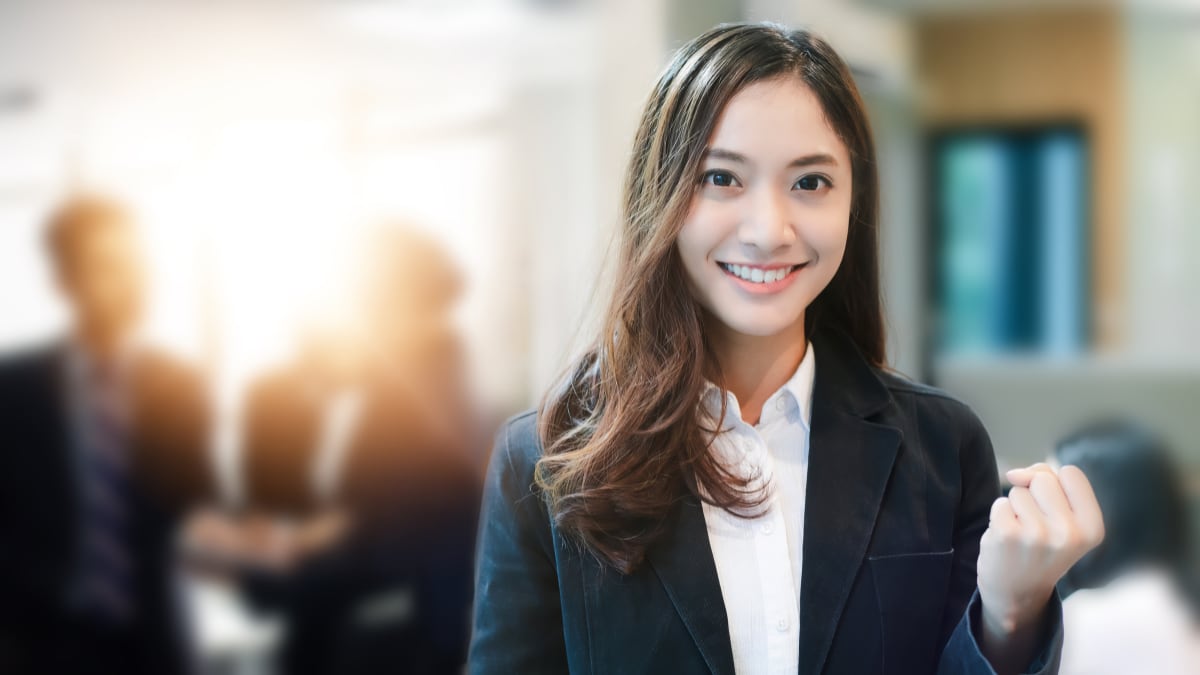 7. Improve Your Long Term Job Security
Students who earn a college degree are less susceptible to layoffs and long term unemployment. In a workforce where problem solving skills, strong work ethic, and the ability to understand complex subjects are in ever greater demand, your bachelor's degree can provide a strong testament to your value. This can protect your job in the event of an economic downturn. Likewise, both working adults and recent graduates with a bachelor's degree will have more options if forced into an open job market.
8. Learn Practical Skills for the 21st Century Job Market
Today, employers are looking for employees with strong abilities in areas like time management, communication, self discipline, critical thinking, good organization, decisive problem solving, and more. These so-called "soft skills" are increasingly important for staying competitive in the 21st Century economy. A college education is critical to acquiring and improving many of these valuable skills. This can translate directly into greater latitude in your career. Indeed, many of the best online degrees can help students develop the necessary skills to secure future proof jobs in high growth industries.
9. Gain Skills in Leadership and Management
Many students pursue a college degree as a way to improve their leadership skills. Indeed, this is why the bachelor's degree in business administration is by far the most popular undergraduate degree. For many students, the sheer versatility of a business education makes it a great pathway to a wide spectrum of career goals.
10. Change Career Paths or Organizations
Looking for a better career? More benefits? Improved work life balance? There are plenty of excellent jobs out there. But the best way to potentially improve your candidacy for many of these careers is to return to school for additional skills, education, and even just for the expansion of your social network. All of these benefits can help you change directions in your career with greater flexibility and a wider selection of exciting jobs to choose from.