Which colleges and universities have the best online degrees for teachers in the United States? We rank the top schools for those hoping to pursue a teaching career.
Key Takeaways
Associate, bachelor, master's, and doctorate degrees in education are available online.


An online teaching degree uses the same on-campus curriculum but with added flexibility and at a more affordable cost.


Graduates of online teaching degrees work in areas such as curriculum development, school policy and advocacy, and educational administration.
Anyone interested in pursuing a career as a teacher could accomplish their goal with an online teaching degree. Why does one want to become a teacher? Each teaching professional will likely respond differently. Because there are so many experiences, communities, and schools, no two teaching careers are the same.
Opportunities are plentiful. Whether you are interested in early childhood education, elementary education, positions as middle school teachers or high school teachers, an online teaching degree can get you there.
Don't know where to start your teaching career? Read on, learn more about various online teaching degrees, and see which online education degree is right for you.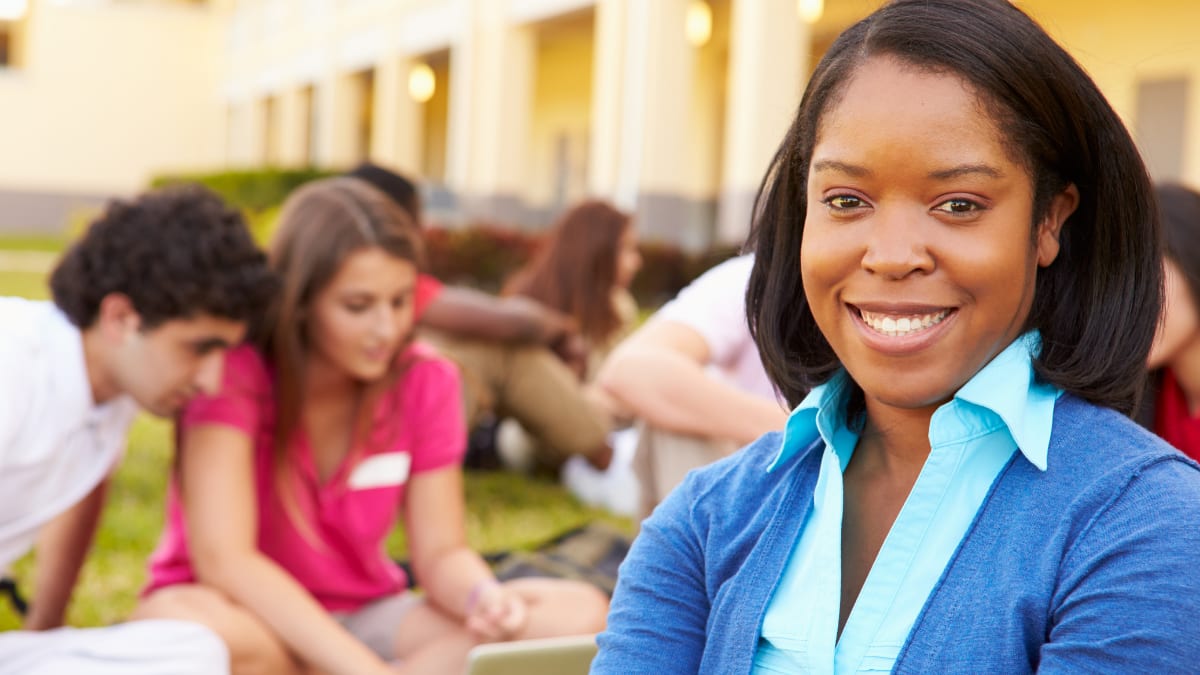 Featured Programs
About Online Teaching Degree Programs
The teacher shortage in the country is real and getting worse.
According to the Economic Policy Institute, there's a great demand for teachers in the country. The study estimated that there are 100,000 qualified teachers to fill the roughly 300,000 positions that will be available by 2025.
Some believe an online education degree offers less rigor and cannot deliver the same academic excellence as on-campus degree. However, this is not the case.
According to a US Department of Education study, college-level students who learned online did, on average, better than those who learned on campus. Gains were considerably higher in hybrid programs, combining in-person instruction with online learning.
Why earn a teaching degree online?
A lot of students interested in pursuing their dream degree online do so for one reason: convenience. While some online teaching degree programs—particularly those for beginning teachers—require at least some in-person interaction, others are entirely online.
Pursuing 100% online education degrees allows you to do coursework from anywhere, even home. This helps you balance your work, family, studies, and other activities outside of the learning environment.
Getting your teaching degree online has a variety of additional benefits:
Cost
Cost is the #1 factor why many people do not pursue college. On-campus degree programs are very expensive, and they're only getting more expensive every year. A recent analysis found that online courses are frequently less costly to deliver than their corresponding on-campus courses.
According to other data, the average in-state per credit hour cost at on-campus degree programs is $491.20, whereas online students pay an average of $320.80.
This data proves that online teaching degrees cost substantially less than their on-campus counterparts.
Pacing
Most online degree programs allow students to study at their own pace as long as they meet their deadlines. On the other hand, students who want to complete their education degree program faster can enroll in fast-track or accelerated programs. Traditional courses last up to 17 weeks, while fast-track and accelerated degree programs have 7-week, 8-week, and 12-week course formats.
But then again, don't expect a more leisurely study when choosing a fast-track and accelerated course. Compared to regular-length courses, accelerated courses move along more quickly, and weekly (if not daily) assignments, quizzes, and examinations are typical.
Depending on your schedule, workload, and skill level, you can complete the program as a distance learner more slowly or quickly.
Review
The only link you have to a lecture after it has ended when you are learning on campus is your notes or recordings. So, what if you missed some notes?
Another benefit of online programs is that lectures are typically recorded, which gives online students a chance to review all materials as they wish.
Transitioning
If you're already in a profession, an online education program may simplify the transition to a teaching career. A flexible online program allows you to keep your current job while you're taking classes.
Networking
Through online education, students can network with peers from other states or countries. This frequently opens up more possibilities for working together on a project with other people. Exposure to many cultures helps education students become culturally sensitive and adaptable, a skill that can be beneficial to a teaching career.
The only people not a good fit for online learning are those who don't have excellent time-management skills. Nobody will remind you to arrive at class on time. Nobody will nag you about upcoming examinations or due dates for homework. Nobody will lecture, ask, or beg you to keep up with your coursework.
Bottom Line: While convenience is a major advantage of an online degree in education, there are many other benefits as well, including a potentially reduced cost, networking opportunities, flexibility in coursework, and more.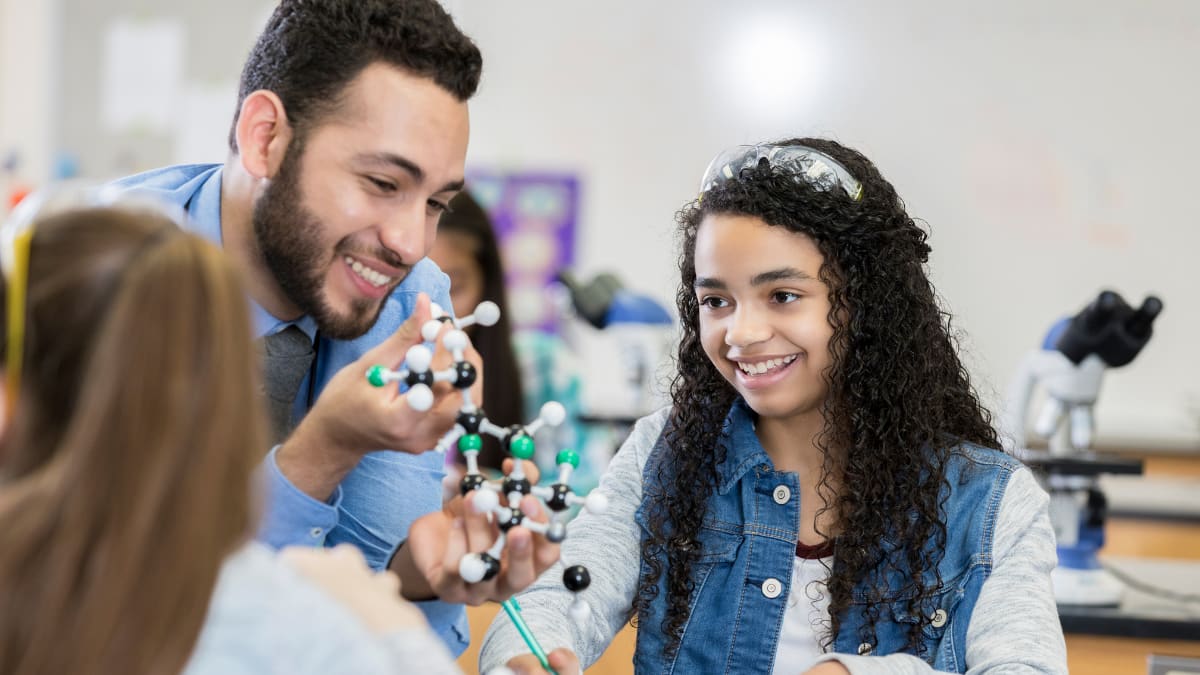 Types of Online Teaching Degrees
Thanks to changes in technology, all teaching degree levels can now be found online.
Online Associate Degree in Teaching
An online associate degree in teaching is commonly pursued by students who want to test the waters first before committing to four years in higher education. It attempts to provide students with fundamental academic, technical, and transferable skills. This degree typically only lasts up to two years.
You can find associate's degree programs that are concentrated on various facets of child development and education, depending on your interests. While these degrees have several majors available for students who want to start a career in teaching, the three most common majors include:
Teacher Education
Early Childhood Education
Elementary Education or Secondary Education
Coursework for associate in online teaching degrees differ across curricula. And often, students can choose which specific classes to take. However, the majority of programs will incorporate these topics in their curricula:
Theories of Childhood Development: This course allows students to explore how children develop and the best ways to assist and direct their development.
Elementary Education Introduction: The main instruction topics are the specific characteristics of early childhood education, primary education, and paraprofessional education.
Education Fundamentals: This course covers topics such as classroom management, lesson planning, and student participation.
Educational Trends: This associate course explores topics, challenges, concepts, and changes to the educational landscape.
Educational Technology: This course combines hardware and software in the instructional environment to facilitate learning in the classroom.
Math Education Fundamentals: Elementary education school teachers develop strategies for mathematical instruction in this online course.
Key Point: Most online associate degrees in education and teaching are non-licensure. This typically means that this degree will not qualify graduates to teach in a public school setting, which requires a bachelor's degree and teacher certification.
Online Bachelor's Degree in Teaching
If you plan to teach in a public school setting, you need to earn a bachelor's degree from an accredited institution in the United States. The length of a bachelor's degree in teaching varies on several factors.
Some programs can be completed in three years, while others take up to six years. As part of your degree, you'll study educational concepts, teacher education philosophy, learning theory and practice, and classroom management.
Common courses in bachelor's degree in teaching programs include:
Concepts of Health Promotion: This course allows students to study the variables affecting health and the scientifically supported methods for fostering better health.
American Government and Politics: This is a study of the American government, its several branches, the function of its people, and how it affects the education system.
Effective Classroom Management: This investigative course studies how to create community among students and build good relationships with them.
Literacy K–6 Dimensions: This course thoroughly examines how young children learn to read. This includes exploring methods for assisting pupils in acquiring fluency, writing abilities, subject-area and media literacy, vocabulary, and comprehension.
Instruction and Assessment of Social Studies and the Arts K-6: This course examines instructional techniques intended to teach students social studies and the arts while helping them become productive members of a democratic society with diverse cultural backgrounds.
Instruction and Assessment of Mathematics K–6: This course thoroughly examines the conceptual comprehension, procedural abilities, and knowledge application required to assist students in developing mathematical skills.
Instruction and Assessment of Science K–6: Students explore the methods for promoting modes of inquiry and analytical abilities in scientific education using developmentally appropriate strategies.
Key Point: Most online degree programs in teaching at the baccalaureate level require students to participate in student teaching opportunities. These are not the same as teacher practicums, which are necessary if you already hold a teaching certification. This provides you with a predetermined number of hours of classroom experience.
Online Master Degree in Teaching
Graduate-level degrees, such as an online master's degree, are intended for current teachers and aspiring K–12 educators who want their first teaching license. This degree program allows students to get more certifications to advance their careers in the classroom.
An online master's degree in teaching is delivered using a combination of Internet tools and practical knowledge. Integrating learning theory and practical, field-based teaching experience is a key online teaching degree program component.
Most MAT degree programs allow students to choose their specialization. Most common specializations include:
Secondary Education
Childhood Education
Elementary Education
Special Education
Gifted Education
The curriculum for each online master's degree in teaching may differ but will include multiple subject certifications for primary education degrees or subject-specific certification courses.
The most common coursework at this degree level includes:
The Reflective Practitioner: This coursework is mandatory for all graduate-level students. Most students take this course during their first semester. This coursework allows students to examine their classroom experiences and suggest improvements. Additionally, students explore new and tested techniques in teaching.
Differentiated Instruction: This coursework includes adjusting assignments and tests, sharing student progress, and tracking development. These requirements prepare those pursuing degrees to assist students in requesting and receiving accommodations. Promoting differentiated education within a school or district is one of the learning objectives.
Reading and Writing in the Content Areas: Future educators gain expertise in developing content-area literacy courses for students in grades K–12. This course often covers current studies on reading and writing techniques.
History and Philosophy of Education: Students deeply dive into a broad study of history and philosophy to inform their instructional practices. This course addresses the significance of public education by drawing on many philosophies and recent research.
Online Doctorate Degree in Teaching
The types of doctorate degrees in teaching are EdD and PhD. Though both programs may cover similar material, there are some subtle differences between the two.
EdD programs are best for students who want to focus on creating improvements for a school system. The courses in these programs strongly emphasize students assuming leadership roles in these initiatives. Coursework often entails leading projects like helping other teachers advance their careers, creating curricula, or resolving problems that kids are experiencing.
On the other hand, PhDs are best for those who want their studies to be primarily focused on research. While EdD programs can provide research possibilities, PhD programs spend more time in class discussing research fundamentals. Students often research educational trends and apply the results to address educational challenges rather than create new programs.
While having different purposes, EdDs and PhDs still cover the same course material, which includes:
Teaching & Diversity: This course allows students to explore research strategies for creating helpful curricula or school-specific regulations. This will help students better understand what goes into designing a friendly and efficient learning environment.
Research Methods: Exam results, attendance, and other current developments in student education may all be the subject of student study assignments. To give students the skills they need to perform their research, classes frequently cover fundamental research techniques before moving on to more complex ones.
Management: Building relationships with peers and others to collaborate effectively is a skill taught in teaching management courses. Methods covered in class include managerial strategies and workplace psychology.
Teacher Preparation: This course places more emphasis on the educators themselves than on the students. These courses teach teachers how to make better use of their class time. This can involve removing barriers to learning from their classrooms or finding ways to prepare for sessions.
Key Point: Students participating in PhD in education degree programs may be required to visit the campus to complete two apprenticeships. These semester-long classes require students to step inside the classroom to apply their teaching and research knowledge.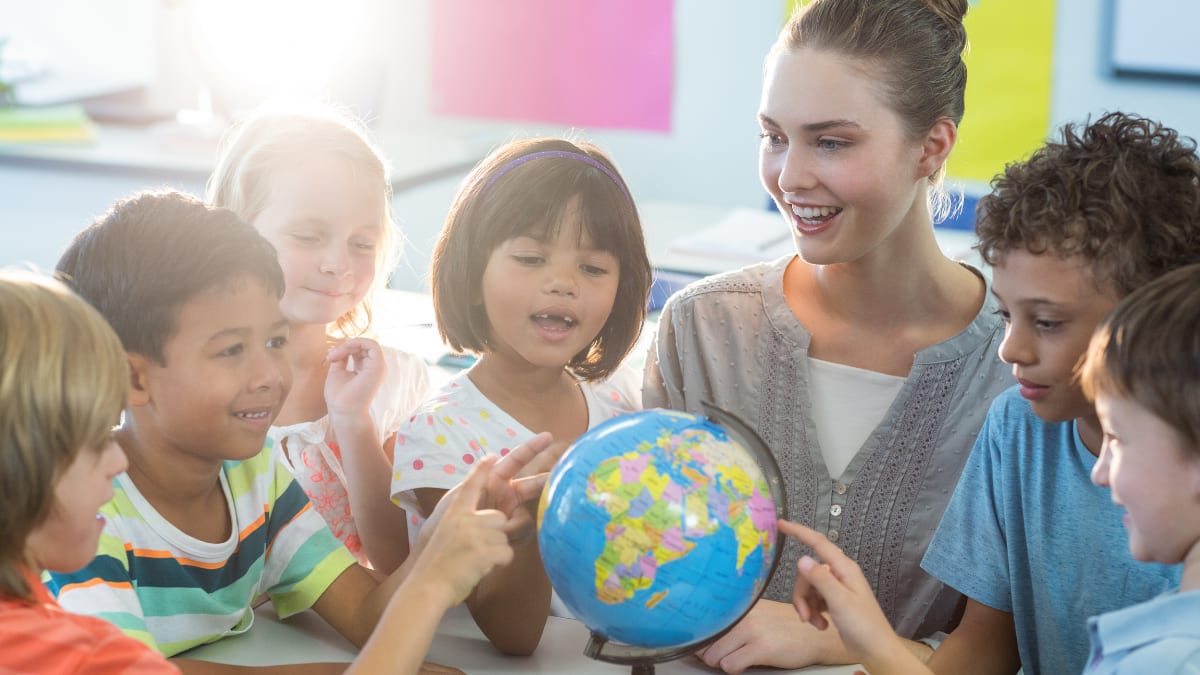 Teaching Licensure and Certification
Teaching positions, especially in public schools, require applicants to possess a state-issued teaching license, which is also called a teaching certificate. The criteria to become a certified teacher vary by state; however, the following are the most typical:
A bachelor's degree from an accredited institution
Completed student teaching experience
One competency exam
Clear criminal record
In addition to certification, some states may require teaching applicants to:
Have a minimum GPA of 3.0
Completing specific undergraduate courses
Possess additional certifications
There are several certifications available. But not every certification is made equal. The most typical teacher certificates are shown below. Not only can acquiring these credentials improve your job search, but they will also raise the value of your resume:
Elementary and Middle School Certification
Teaching Certificates and Endorsements in Secondary Education
Teacher Certification for Specific Subject Areas, such as:

Special education certification (K-12)
Reading specialist certification (K-12)
School nurse certification (K-12)
You can browse for specific certifications available by visiting the National Board for Professional Teaching Standards.
License Reciprocity
Some people mistakenly think that if you obtain a license in one state, you'll automatically be licensed in all states. A license issued at the state level may not be recognized in another state. What happens if you decide to relocate across the country?
The answer is License Reciprocity. The National Association of State Directors of Teacher Education and Certification, or NASDTEC, runs this program. They make it easier for licensed teachers to move between states.
Teaching license reciprocity is generally available to everyone with a teaching license. There are certain restrictions, however.
States have different requirements. NASDTEC does not have license reciprocity in the following states:
New York
New Mexico
South Dakota
Nonetheless, eight states provide complete licensing reciprocity, including:
Arizona
Oklahoma
Florida
Mississippi
Illinois
Nevada
Missouri
Hawai'i
The process does require some paperwork, but it is quicker and more affordable than getting a new license.
Substitute Teaching Licensure
Due to the shortage of teachers, most school systems are still heavily dependent on substitute teachers. Some states require substitute teachers to possess a teaching license, while others only require certifications. Moreover, some states limit the number of hours that an unlicensed substitute teacher can work in a classroom.
Note that you must submit a background check and participate in an orientation program to become a substitute teacher.
Some schools offer salary increases and other incentives to encourage more people to become substitute teachers.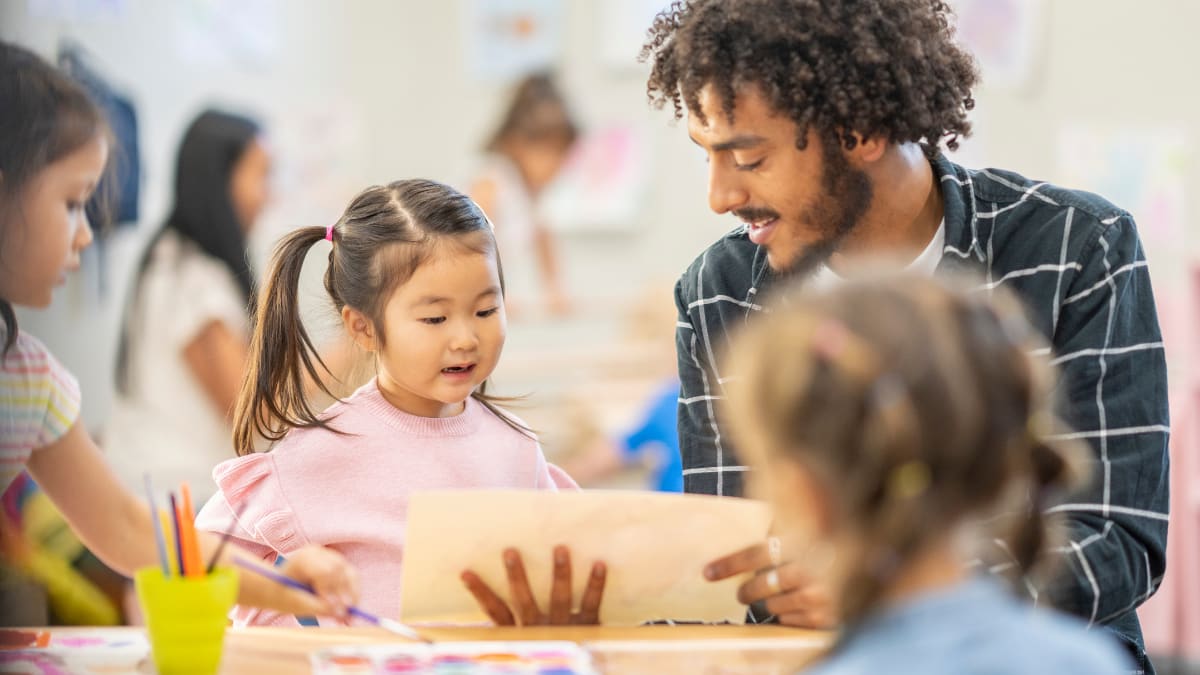 Teaching Majors Career and Salary Outlook
Teachers' career and salary outlook depends on several factors, such as location, grade, and teaching specialty. However, according to PayScale, the average annual salary of teachers is $51,568.
According to the Bureau of Labor Statistics, employment for high school, kindergarten and elementary school, and middle school teachers is expected to grow 4-5% from 2021-2031. On the other hand, employment for postsecondary teachers is expected to grow by 12%.
Popular Careers After Earning A Teaching Degree Online
High School Teacher
A high school teacher primarily works with students in grades 9 through 12 and prepares and instructs in public and private secondary schools in academic, technical, vocational, or specialized courses.
Average Annual Salary: $61,820
Special Education Teacher
Special ed teachers work with children with disabilities. They help children with various disabilities reach their full potential and push past their limitations.
Average Annual Salary: $61,820
Kindergarten Teacher
Kindergarten teachers are essential in a child's development. These teachers guide four to six-year-old students to develop intellectual capacities and social skills. They teach their young pupils one-on-one or in groups, adjusting their teaching strategies to their students' unique needs.
Average Annual Salary: $61,400
Curriculum Designer
A professional who develops lesson plans and instructional materials for the classroom is known as a curriculum designer. They plan and administer educational programs in collaboration with educators, institutions, and groups to prepare students for standardized tests and future study.
Average Annual Salary: $63,740
Substitute Teacher
If a student's regular teacher cannot teach the class, a substitute teacher instructs and guides the students. They are responsible for controlling classroom conduct, swiftly analyzing instructional plans, and producing reports showing pupils' progress for their regular teachers.
Average Annual Salary: $38,410
The Best States for Teaching Careers
New York
New York is the #1 state for a career in teaching. With over 731 school districts, teachers have numerous options for employment. In addition to employment opportunities, there are many options for professional development programs that let teachers deepen their knowledge in a particular specialty.
The average annual salary of teachers in NY is $66,010.
However, it is important to note that the cost of living is much higher in New York than in many other states. So while you may receive a higher than average salary for teaching in this state, it will also cost more to live there.
Utah
Utah recently increased the starting salary for teachers. The median starting pay for public school teachers in Utah increased by 20.5% over the previous five years.
The average annual salary for teachers in Utah is $53,225.
Virginia
The Department of Education in Virginia offers a range of rewards to teachers. One of its biggest perks is allowing teachers with five years of professional experience to petition for loan forgiveness on their student debt. Virginia teachers also have numerous opportunities to engage in instruction committees, which can be a plus for career advancement.
The average annual salary for teachers in Virginia is $55,841.
Florida
Big things are occurring in Florida's public schools everywhere you turn. Graduation rates are improving, student achievement is increasing, and the achievement gap is closing. Because of this, more and more parents are considering relocating to the state so their children can attend school in Florida, which will mean an increase in demand for teachers.
The average annual salary of teachers in Florida is $53,370.
Washington
Washington has a smaller number of school districts as compared to many other states, making it an excellent option for teachers specializing in science, math, language arts, special education, and English as a second language (ESL). Teachers in Washington State are also eligible for several benefits, including health insurance, disability compensation, retirement programs, and assistance with child care.
The average annual salary of teachers in Washington is $59,999.
New Jersey
New Jersey provides a mentorship program for its educators and takes pride in assisting educators in obtaining the materials and funds needed to serve their pupils. For teachers to participate outside their regular work tasks and broaden their professional expertise, the New Jersey Department of Education also offers several committees and membership programs.
The average annual salary of teachers in New Jersey is $62,111.
It is important to note that just like New York, the cost of living is higher than average when compared to other states.
Oregon
Oregon offers the best benefits for its teachers, such as retirement and health insurance. Additionally, the Oregon Educator Network allows instructors to communicate with one another and exchange knowledge.
The average annual salary of teachers in Oregon is $55,954.
Massachusetts
The average student-to-teacher ratio in Massachusetts' 403 school districts is 11.9 to 1. This enables you to devote more time to each student's study and engage them more deeply. Moreover, Massachusetts offers discounts for local educators, retirement plans, and recognition programs to its teachers.
The average annual salary of teachers in Massachusetts is $61,122.
Rhode Island
While student-to-teacher ratios are slightly higher than in some school states, the state offers one of the highest starting salaries for teachers. In addition to this, the state is also one of the cheapest places to live.
The average annual salary of teachers in Rhode Island is $59,212.
Connecticut
Teaching in Connecticut is a fantastic option for first-year teachers because of the state's teacher mentoring program. Former service members can pursue teacher careers via Connecticut's Soldiers to Teachers Program.
The average annual salary of teachers in Connecticut is $60,785.
Best Online Degrees for Teachers to Start their Careers



What is Saint Francis University known for?

Saint Francis University's faculty and alumni have been influential in:

Most Influential Alumni

SFU offers an online Associate of Science in Early Childhood Education for applicants with no prior college education. The credits earned in this online teaching program are transferable to the school's on-campus and online PreK-4 bachelor's degree programs.

Students will explore various topics, including Family/Community Relations in Early Childhood Education, Child Growth and Development, and the American National Government.

Applicants must complete their application form and submit their high school diplomas/GED.

100% Online | Self-Paced

Average Cost per Credit

In State: $485
Out of State: $485

Credits to Graduate: 63

Average Tuition

In-state: $39,820
Out-of-state: $39,820

Other Rankings

What is Florida International University known for?

Florida International University's faculty and alumni have been influential in:

Most Influential Alumni

FIU's Online Bachelor of Science in Early Childhood Education focuses on a child's overall development using general and early education theory and practices. This is one of the top early childhood programs online.

The online teaching program explores courses that help students understand young children's cognitive, language, and social/emotional development. This program does give teacher certification in Florida, but you will need to check the licensing in your own state.

To qualify for the online teaching program, applicants must have completed 60 credit hours of lower division coursework from an accredited associate degree program and a minimum GPA of 2.5.

100% Online | Self-Paced

Credits to Graduate: 120

Average Cost per Credit

In State: $228.81
Out of State: $345.87

Average Tuition

In-state: 12,666.81
Out-of-state: 18,988.05

Other Rankings

What is Bay Path University known for?

Bay Path University's faculty and alumni have been influential in:

The Online Bachelor of Arts in Early Childhood Education at Bay Path prepares education students to sit for the teacher licensure exam and be ready to teach grades K–2.

The curriculum explores courses that help students understand how to develop a child's reading, motor development, arithmetic, science, and social and emotional capacities. Upon completion of coursework, students must complete a field-based pre-practicum.

Applicants must submit official transcripts from previously attended accredited institutions. The minimum cumulative GPA is 2.0 on a 4.0 scale.

100% Online | Self-Paced

Credits to Graduate: 120

Average Cost per Credit

In State: $410
Out of State: $410

Average Tuition

In-state: $35,781
Out-of-state: $35,781

Other Rankings

What is Wilmington University known for?

Wilmington University's faculty and alumni have been influential in:

Most Influential Alumni

Wilmington's Bachelor's Degree in Education is best for students willing to attend on-campus intensives.

Students can choose one of the four focuses of the bachelor's degree: Early Care and Education (Birth-Grade 2), Elementary Education (K-6), Middle-Level Education (6-8), or Career and Technical Education (9-12). The program offers a one-year immersive residency as a substitute for the 10-week conventional student teaching approach.

Students applying with college credits of fewer than 15 credits must also submit their official high school transcripts.

Hybrid | Self-Paced

Credits to Graduate: 126

Average Cost per Credit

In State: $346
Out of State: $346

Average Tuition

In-state: $11,750
Out-of-state: $11,750




Other Rankings

What is University of Cincinnati known for?

University of Cincinnati's faculty and alumni have been influential in:

Most Influential Alumni

The Online BS in early childhood education at UC's Main Campus provides a program to complete and improve educators' education in the Birth to Age 5 subject area.

This program builds on the student's associate-level knowledge and skills. Busy working adult students can complete the program part-time. Students will choose one of four concentrations: Preschool, Infant & Toddler, Nature-Based Early Learning, or Administration.

Applicants must submit official transcripts from previously attended accredited institutions. No minimum GPA is required.

100% Online | Self-Paced

Credits to Graduate: 120

Average Cost per Credit

In State: $233.00
Out of State: $233.00

Average Tuition

In-state: $6,768
Out-of-state: $6,768

Other Rankings

What is University of the Cumberlands known for?

University of the Cumberlands's faculty and alumni have been influential in:

Most Influential Alumni

The Online Master of the Arts in Education Degree is designed for students who want to start their careers as qualified school administrators.

Students can choose one of four concentrations: Literacy Specialist, School Counseling, Principal, Special Education, or Teacher Leader. Graduates who decide to change state will be recommended certification and rank change.

Applicants must have a minimum 3.0 GPA on their official transcripts and a valid teaching license.

100% Online | Self-Paced

Credits to Graduate: 45

Average Cost per Credit

In State: $315
Out of State: $315

Average Tuition

In-state: $4,582
Out-of-state: $4,582

Other Rankings

What is Kennesaw State University known for?

Kennesaw State University's faculty and alumni have been influential in:

Most Influential Alumni

KSU offers one of the best online doctorate degrees for students who want to reach their full potential and unlock more teaching methods. The Doctor of Education in Teacher Leadership program equips educators with the skills to mentor their fellow teachers.

The coursework includes advanced subjects necessary for the Service (S) Certificate in Teacher Leadership. Candidates also participate in a residency, which is extensive, sustained, standards-based, and done in real-world settings under the direction of program staff and school district personnel.

Applicants must submit all official transcripts, personal statements, and resumes. They must be currently employed as traditional school teachers or administrators.

Hybrid

Credits to Graduate: 48

Average Cost per Credit

In State: $964
Out of State: $1,734

Average Tuition

In-state: $4,213
Out-of-state: $13,460
Frequently Asked Questions
What are the essential skills for teaching careers?
Teachers need excellent cognitive, communication, language, research/information processing, and social skills.
What are the common strategies for keeping students interested in learning?
Keeping your students interested is one of your primary objectives as an educator. Some of the best ways to maintain student engagement include:
Starting with a warm-up
Using technology, such as smartphones and TVs
Regularly testing students
Using self-paced work
Brainstorming
Running reflections
Making students be part of the process
Getting creative
How do you choose a teaching specialty?
Due to the vast number of specialties in education available, you might have difficulty choosing which is best for you. Here are some factors that can help you choose your specialty:
Choose an age group
Consider the type of role you want
Determine the education level you're most interested in
Consider your previous work experience
What makes teaching an exciting career opportunity?
Being a teacher is rewarding because it allows you to influence young students on a consistent basis. There are opportunities to change their world every day. You never know when or how your actions or words will have an effect.
What are the steps in preparing for a teaching job interview?
Here are some steps to remember while you get ready for an interview:
Research the school
Learn about the school district
Prepare a portfolio of your achievements and experience in teaching
Review common teacher interview questions
What does continuing education for teachers do?
Education can be viewed as a dynamic, evolving force that evolves as successive generations of students walk through the halls of our classrooms. Continuing education as an educator allows you to develop more skills that help improve lesson planning, create assessments, improve instruction, and give students a chance to understand topics more thoroughly.
Is there software every teacher should learn?
Teaching is gratifying, but it can also be challenging. But thanks to technology, a teacher's duties can be less stressful. The most important technologies that are important for teachers to master include:
Learning management system (LMS)
Online teaching platforms
Video conferencing tools
Classroom management software
Registration and admissions solutions
Information delivery and collection tools
Is it important to maintain a network and stay connected to other teachers in the community?
Yes. Maintaining a network and staying connected to other teachers in the community is very important. Collaboration among teachers enhances student progress and enables educators to venture into uncharted areas.
How can teachers stay current with the latest advancements and technology?
Technology plays a crucial role in the classroom. But technology is fast evolving, and some teachers need help catching up with the current trends. The best ways to keep up with technology are to read articles about new and future technologies, enroll in non-credit technology courses, attend professional development, and join a professional organization.
How should students prepare for student teaching?
Student teaching is fun, but it can be very challenging. To ensure preparedness for this coursework, here are a few useful tips:
Communicate with your professor
Start planning
Review your education coursework
Familiarize yourself with the school
Ask for constructive criticism
What makes teaching rewarding?
There is more to teaching than merely a job that one can do for money. Teaching students in their early years takes a lot of passion, love, and patience. The privilege of teaching itself is a reward; it gives you the skills to motivate others, help struggling students, and have a lasting impact on the next generation.