We share tips on how to find the best accredited MBA degree programs.
Key Takeaways
The MBA degree is the most popular graduate degree.


Accredited MBA degree programs offer opportunities for career advancement and salary growth.


Accreditation is important when it comes to finding high quality MBA degrees.
See our complete guide to MBAs for more information.
The MBA is the most popular graduate degree. This is because business administration programs are often highly versatile and valuable.
An MBA can help you improve your salary potential, career trajectory, and business knowledge. But in order to reap the full benefits of an MBA, you'll need to be sure that your master of business administration degree is properly accredited.
Accreditation is critical to determining the credibility and quality of your business education. Moreover, only students enrolled in business programs with Department of Education-approved regional accreditation or national accreditation can qualify for federal financial aid.
What is accreditation?
Accreditation is a review process that recognizes colleges and universities for meeting a set of standards relating to performance, outcomes, faculty, curriculum, and more.
School accreditation is an important mark of academic credibility, and can impact the eligibility of affiliated students for a wide range of opportunities including federal financial aid, graduate degrees, and professional licensure.
Accrediting commissions fall into three broad categories: Regional Accreditation, National Accreditation, and Programmatic or Specialized Accreditation.
Regional and National Accreditation
Regional accreditation and National Accreditation are forms of institutional accreditation and apply to entire colleges and universities. Regional accreditation is considered the more rigorous standard and is more respected by educational institutions and employers.
Colleges and universities earn institutional accreditation by meeting the standards set forth by independent accrediting organizations. Accreditation status is not permanent. Colleges and universities must typically renew their accreditation during regular intervals.
Programmatic Accreditation
Programmatic Accreditation is reserved for degree programs and schools contained within universities. Programmatic accreditation is more important in some disciplines than others.
For instance, programmatic accreditation may be extremely important in areas like business, social work, and law but may not be as consequential in areas like education and the arts.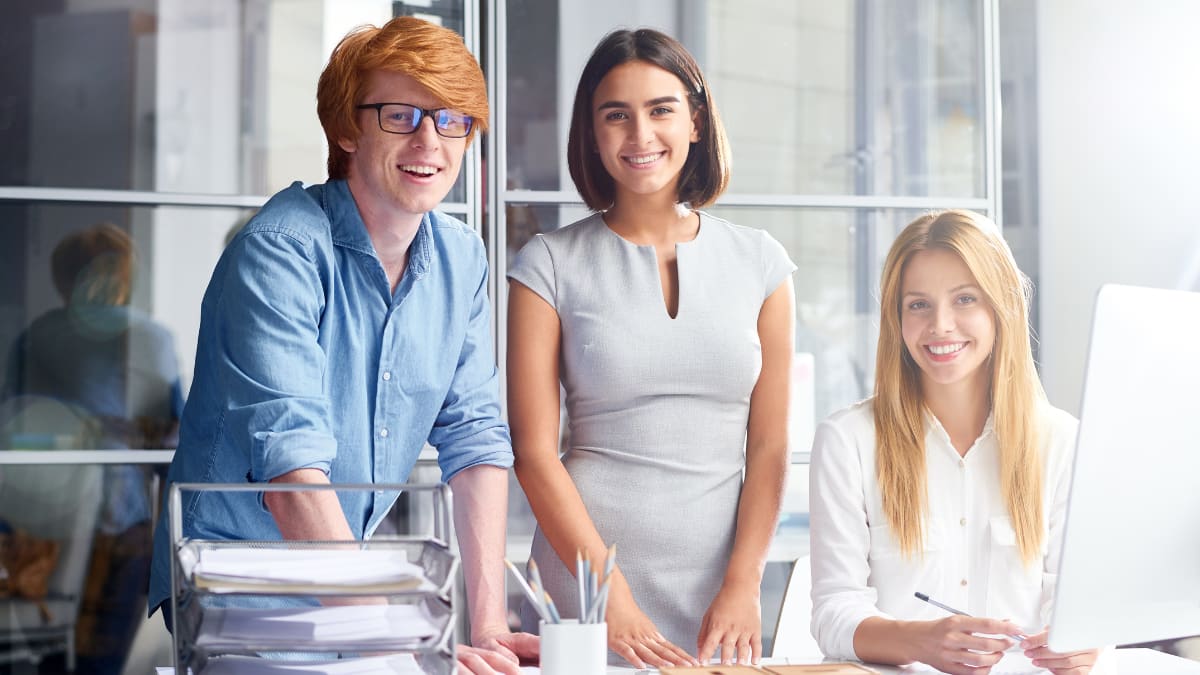 Back to Top
Why does MBA accreditation matter?
MBA accreditation is essential for a few reasons:
The Business administration field is highly competitive. The MBA programs are plentiful, and are available at varying levels of prestige and selectivity.

MBA accreditation can tell you whether or not the educational institutions on your list are qualified to help you compete for opportunities.

The type of programmatic accreditation granted to your MBA program can tell you what type of program you can expect.

The top programmatic accreditation council for business administration programs is provided by the Association to Advance Collegiate Schools of Business (AACSB).

This form of accreditation indicates a heavier emphasis on research. The Accreditation Council for Business Schools and Programs (ACBSP) is also a recognized business program accrediting agency. This form of accreditation indicates a dual emphasis on teaching and research.

Accreditation can help you navigate the world of online MBA programs. While many top business schools offer fully online MBA programs, there are also many online MBA programs without any form of accreditation.

This may be an indication that the quality, credibility, and instruction don't live up to the high standards held by either regional accrediting agencies or an accepted programmatic accreditation council for business administration.
Key Point: In other words, use accreditation as a way to distinguish high quality online MBA programs from online MBA programs that get lesser results.
Back to Top
What's the Difference Between AACSB and ACBSP accredited MBA programs?
The primary difference between AACSB and ACBSP accreditation is that the AACSB places a higher emphasis on research activities while the ACBSP places a dual emphasis on both research and teaching excellence.
AACSB and ACBSP accreditation are both programmatic forms of accreditation.
Accredited online MBA programs seeking approval from one of these agencies must submit to an accreditation process that evaluates features such as faculty qualifications, teaching excellence, research facilities, strategic management, and more. Only regionally accredited schools will qualify for this review process.
This means that all AACSB business schools and ACBSP accredited MBA programs are offered by regionally accredited schools.
Because the Association to Advance Collegiate Schools of Business (AACSB) places a heavier emphasis on research, this is the form of accreditation sought by the most prestigious research universities with business schools.
Ivy League institutions like the University of Pennsylvania and Harvard are accredited by the AACSB. This exclusive form of accreditation has only been granted to roughly 6% of business schools in the U.S. and is held by less than 1000 schools across the world.
The Accreditation Council for Business Schools and Programs (ACBSP) is also a recognized business program accrediting agency. This form of accreditation indicates a dual emphasis on teaching and research.
This programmatic accreditation is more commonly sought by top business schools that are unlikely to meet the rigorous research-based standards set by the AACSB. More than 3000 business schools in the U.S. have ACBSP accreditation.
Back to Top
What is Triple Crown Accreditation
Triple Crown Accreditation is a distinction reserved for only the most select international business school programs.
This denotes accreditation from three leading global business accreditation council for business groups:
Association to Advance Collegiate Schools of Business (AACSB) in the U.S.
Association of MBAs (AMBA) in the U.K.
EFMD Quality Improvement System (EQUIS) in Europe
Key Point: This prestigious accreditation has been awarded to less than 1% of MBA programs in the world.
Back to Top
Fast Facts About Accredited MBA Degree Programs
The typical MBA program will require you to earn 30 to 60 credit hours, which can take between 1 and 2 years to complete.
The typical MBA will include coursework in your discipline and a research or capstone project.
The minimum admission requirements for an MBA are typically the completion of a bachelor's degree, submission of any official undergraduate transcripts, and retention of a GPA that meets a basic academic threshold (usually a 3.0).
The admission requirements are generally the same whether you pursue a traditional or online MBA.
Students who pursue their MBA through public colleges or universities will typically be eligible for in-state tuition rates.
Many accredited MBA degree programs are designed to be flexible so that working adults can attend school while balancing professional duties and family responsibilities.
You don't need a business undergraduate degree to pursue an MBA. Many MBA programs seek students with a diversity of undergraduate degree experiences in areas like psychology, data science, communications, and more.
Key Point: While challenging, an MBA often provides the flexibility for adult learners and professionals to earn a degree while maintaining employment. The other major barrier to students is the cost, which many programs circumnavigate by offering affordable tuition.
Back to Top
Important Factors in Choosing an Accredited MBA Degree Program
Institutional Accreditation
Higher education accreditation is extremely important when it comes to choosing an MBA program. Accreditation provides assurances that you are getting a quality education, receiving current course material, and gaining access to qualified faculty members.
Moreover, only students attending business schools with accreditation from Department of Education-recognized accreditors will be eligible for financial aid. Be sure that the college or university with your business school is accredited by a colleges and schools commission in your region.
You should also be aware that you must have a bachelor's degree from a regionally accredited college in order to be eligible for a regionally accredited MBA program.
Programmatic Accreditation
Programmatic accreditation is very important when it comes to graduate level education. In addition to institutional accreditation, it's important that your graduate program is recognized by the leading accrediting agency in your discipline.
For the MBA, accreditation from the Association to Advance Collegiate Schools of Business (AACSB) is considered the gold standard. This is an indication that your MBA meets the rigorous research-based standards set forth by the AACSB. This is the business school accreditation sought by Ivy League Schools and other top institutions.
The Accreditation Council for Business Schools and Programs (ACBSP) is an alternative form of programmatic accreditation with a greater focus on teaching activities alongside research activities.
Reputation
The reputation of your MBA can tell you a lot about the quality of the educational experience. This is especially important when considering online degrees. Most programs that rank high on U.S. News & World Report will be viewed as reputable by prospective employers and colleagues.
However, reputation may be even more important in certain fields. For instance, earning an MBA from a highly reputable graduate school can significantly improve your chances for career advancement and a top salary.
In most cases, the top MBA programs will hold both regional accreditation and AACSB accreditation. The most prestigious business schools will also meet international accreditation council standards, thus qualifying for Triple Crown Accreditation.
Program Format
You have a variety of options when it comes to the format of your MBA program, especially if you're considering an online program. Broadly speaking, online education can be divided into two categories: asynchronous and synchronous learning.
Online MBA programs using synchronous learning employ real-time methods such as livestream lectures, Zoom class discussions, and one-on-one video conferences with instructors. Online MBAs using asynchronous learning rely on methods such as pre-taped lectures, online bulletin boards, and self-paced learning modules.
Most online MBA programs will include some mix of these instructional media. Before you choose a master's program, make sure you understand the format of your online experience. You have a lot of options. Choose an online learning approach that works for you.
Availability of Online Classes
MBA students with an interest in primarily online courses must consider the variety of online MBA programs available through a given college or university. Make sure that the business schools on your list offer online courses in your area of study.
Some online MBA programs may also include some on-campus requirements for online learners. The right business school for you will offer a quality online MBA program in your specific area of study.
Financial Aid
Prospective students considering an online MBA should fill out their Free Application For Federal Student Aid (FAFSA) every year. Your MBA program may or may not be eligible for federal financial aid, state-based financial aid, or even assistance directly through the financial aid office at your grad school.
While graduate students are typically not eligible for as many financial aid opportunities as undergraduate students, it's important to complete your FAFSA. This is true for both traditional and online MBA candidates. You may be able to offset at least some portion of the cost for your online degree.
Back to Top
Four Ways to Search for the Best Accredited MBA Degree Programs
Look for MBAs Based on Time to Completion
One great way to look for accredited MBAs is to seek out programs that boast a fast time to completion. Accelerated MBA programs are a great option for working adults looking to earn a master of business administration and jump right into the next professional opportunity.
Many accelerated business administration programs can be completed in as little as 12 to 18 months.
MBA candidates will typically be required to take longer lecture periods, or complete more learning modules in a given week, than traditional students. This means that accelerated MBA programs can be quite challenging.
However, if you are up to the challenge, one of the best ways to search for the right MBA program is to start with a look at the fastest degree programs.
Most of these accelerated programs may be found online. Accelerated online MBA programs can improve your earnings, advance your career prospects, and update your skills in a minimum of time.
Look for an MBA Program With No GMAT Required
There is a growing number of high quality MBA programs that don't require the GMAT. Furthermore, there are a lot of highly reputable accredited colleges and universities offering online MBA programs that do not require the GMAT.
If standardized testing simply isn't a strength of yours, you may want to move your search to focus specifically on online MBA programs with no GMAT requirements.
Shop for Affordable MBA Degree Programs
For many MBA candidates, the top priority is saving money. Getting your MBA online is already a great way to save. While distance learning students will typically pay online delivery fees, they will also save on expenses like housing, transportation, and an array of campus fees.
Moreover, many business schools offer programs that are uniquely designed to cut costs for student amenities, campus frills, and other periphery expenses in favor of a highly affordable graduate level business education.
Check out the most affordable MBAs to search for your master of business administration at a manageable price.
Look for the Best MBA Degrees Based on Excellence
Online students can also search for business schools based on their overall excellence. While rankings from sites like U.S. News & World Report place a heavy weight on reputation survey, Academic Influence measures excellence with a unique metric called Influence.
Influence is based on the real-world impact of a school's students, alumni, and faculty members.
This metric is a more objective and transparent way of measuring actual student success, especially in the sometimes opaque online learning sector. Ranking for Influence is a great starting point as you search for your MBA.
An online program that ranks high for Influence will give you access to top professors, inspiring classmates, and a robust alumni network.