Interested in an online MBA degree program, but don't know where to start? We have tips on tackling the admission requirements for an online MBA.
Key Takeaways
Online MBA admissions requirements are typically the same as those for traditional MBA programs.


Requirements for the online MBA admissions process usually include an application, personal essay, and official transcripts from a completed undergraduate degree program.


International applicants may have different admissions criteria.
See our complete guide to MBAs for more information.
The online MBA program is growing in popularity and availability. But how can you get into an online MBA program? What are the program requirements and are there differences between traditional and online MBA admissions? And how is the admissions process different for international applicants?
Read on to find out what steps you can take to prepare for the online MBA admissions process and find special tips for both international applicants and students considering enlisting the help of an admissions advisor.
The Application Checklist for Your Online MBA Program
Online MBA application requirements are usually similar to those required for traditional graduate degree application. Gather together all application materials before you begin the MBA application process. This will help to prevent delays or errors in completing your online application.
While every business school has its own application process, most include the following common elements:
Complete Application
First and foremost is the satisfactory completion of your application. Prospective students should be careful to follow all instructions and include all requested materials.
Create your own application checklist based on the elements specifically called for in your application instructions. Make sure you check off every step required in order for your application to be considered complete.
Also make sure you are conscious of the application deadlines. In most cases, the online application will be processed faster than a completed application submitted by mail.
Some fully online MBAs may only accept online applications.
In many cases, completion of your application will also include payment of an application fee. Be aware of any application fees and prepare to make these payments by the appropriate application deadline.
Bachelor's Degree from an Accredited Institution
The basic requirement for admission into the traditional MBA program is a bachelor's degree from an accredited institution. The same basic requirement also applies to the online MBA program.
Students considering the online MBA program must be prepared to demonstrate the completion of an accredited bachelor's degree.
While it is not required that you've completed a bachelor's degree in business, you may be required to complete certain prerequisite business courses to qualify for an online MBA program.
Be sure that you've also completed all prerequisite courses in business administration and beyond, as called for by your intended program requirements.
Official Transcripts
Prospective students must submit an official transcript. Generally, this means that you will be required to request submission of your transcripts from your undergraduate degree program.
You would also need to request official graduate transcripts from any relevant graduate degree programs completed if you plan to transfer credits to your new MBA program.
Minimum GPA
Most MBA programs require applicants who can demonstrate a strong academic record. Online and traditional programs will generally hold a minimum GPA requirement between 3.0 and 3.5.
Personal Statement
Most applications will require a personal statement. Many business schools have specific instructions for this statement.
However, in most cases, the admissions committee will be looking for candidates who can provide compelling reasons why they might make positive contributions to the existing educational community.
Statement of Purpose
Many school of business applications actually include two personal essays—a personal statement and a statement of purpose.
This latter essay is designed to convey your specific educational and professional goals as an MBA candidate. This statement is often seen as a blueprint for the self-directed research or graduate project that you'll complete on the way to earning an online MBA.
Letters of Recommendation
Most online MBA program requirements include reference letters from respected individuals in your academic and professional life. Seek a letter of recommendation from an influential professor, a direct mentor, or an employer with prominent standing in the business community.
Letters of recommendation are meant as a third-party testimonial as to your qualifications for admission.
Professional Resume or CV
Many MBA candidates bring professional experience directly into their graduate degree programs. For current students and working professionals alike, a professional resume may be required.
The purpose is not only to highlight your professional experience, but also to explain any employment gaps and demonstrate meaningful career progression.
These factors may improve your eligibility for top online MBA programs. And on a case by case basis, this real-world experience may even earn you some credits before you begin your MBA program.
Interview Process
An admissions team or admissions director may interview you as a way to assess the personal qualities that might make you a strong fit for the degree and school of business in question.
Passing GMAT Scores
You may need to pass the Graduate Management Admission Test (GMAT) to get into some MBA programs. (Some MBA programs may alternatively accept GRE scores). Most prospective students will dedicate a few months to their GMAT or GRE preparation before applying to top MBA degree programs.
Some business schools will have a minimum threshold for test scores.
The GMAT is scored on a scale of 200-800. Test scores above 550 are considered good. Top business schools generally expect scores above 700.
The GRE score is based on three sections. A good GRE score in quantitative ability is about 154-170; a good score in verbal reasoning is about 151-170; and a good score in analytical writing is about 4.0-6.0.
A growing number of excellent school of business programs are actually now test-optional. Start your admissions process with a look at the Best Online MBA No GMAT Required.
Back to Top
Online MBA Admission Criteria For International Students?
International students make up an important part of the graduate school population. Students who choose to study abroad often gain the advantage of a program with global recognition. This kind of prestige can carry a lot of opportunities for international students.
This is why many prestigious institutions like the Harvard School of Business draw such a large proportion of international students. However, there are some requirements that international applicants should be aware of first.
Translated Transcripts
As with domestic applicants, international applicants will usually be required to submit official transcripts. However, if these transcripts are in the applicant's native language, it will be the applicant's responsibility to submit a copy that is translated into the university's official language.
This will apply in most cases where the applicant's native language is not English.
Translated transcripts must be properly certified. Translated unofficial transcripts will generally not be accepted.
Converted GPA
International applicants may also be required to convert GPA and other performance indicators to match those of the target grad school's country.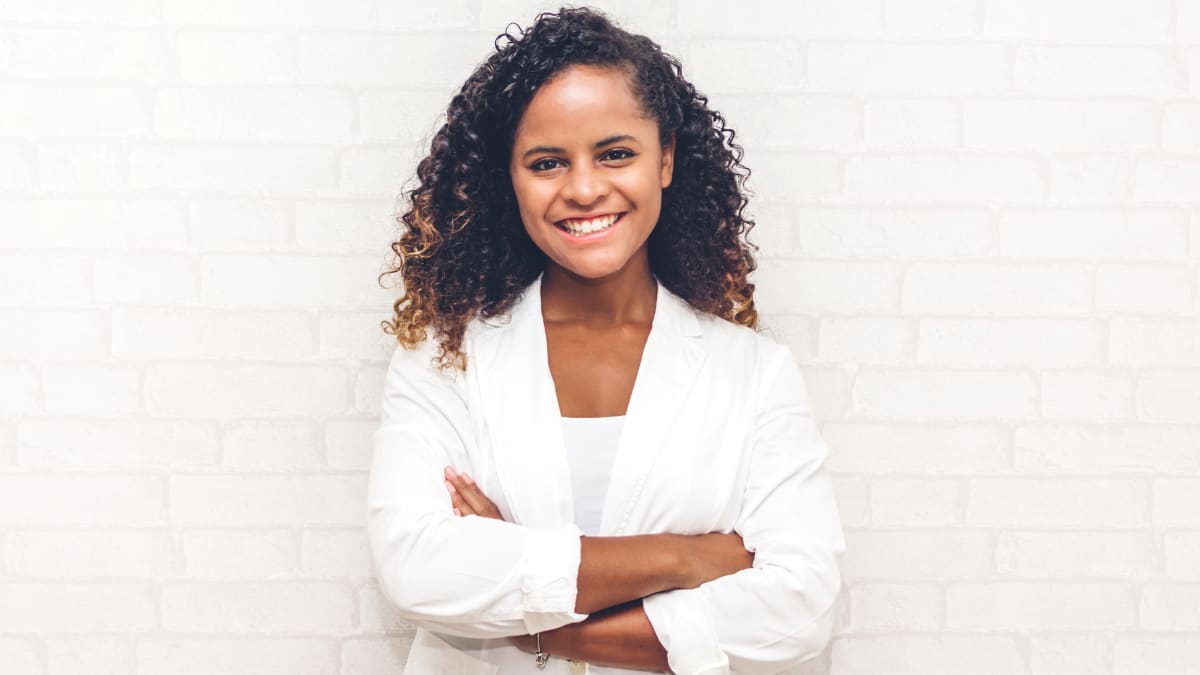 Test Scores
Most business school programs in the United States are based primarily in English. If you are from a non-native English speaking country, you will likely be required to demonstrate your English language proficiency.
This is typically done by passing the Test of English As a Foreign Language (TOEFL). International students must typically score between 80 and 110 on the TOEFL exam to demonstrate English proficiency.
Apply for a Student Visa
Many countries will require international applicants to acquire a student visa. For instance, students applying to earn their MBA in the United States must apply for an F-1 Visa.
In most cases, you will receive the application for this visa once accepted into your MBA program. This requirement may not apply to international students earning their degree online.
Apply for MBA Scholarships
International students are not eligible for financial aid in the United States. Therefore, if you do need financial support to fund your grad school education, seek out MBA scholarship opportunities, especially those geared specifically toward international applicants.
Back to Top
Online MBA Program FAQ
How long does it take to get an online MBA?
It takes 2 to 3 years to earn an online MBA. The online MBA is the same length as an in-person MBA. You will need to earn 30 to 60 credits to complete the online MBA.
Why get an online MBA?
You should get an MBA because it's a flexible way to advance your career. The online MBA can also help you get a higher salary.
The online MBA can help you gain or update business skills. You can learn leadership and management with an online MBA. You can also specialize in areas like finance, human resources, or supply chain management.
Specializing in an important area of business can make you more valuable to employers. Getting your MBA online makes it possible to get these skills on your own time. This means you can take online MBA classes while still keeping your work schedule.
An online MBA can help you move forward in your career without interrupting your current job responsibilities. You can earn an online grad degree and earn a living at the same time. This makes the online MBA degree a worthy investment.
Students looking for excellent value and diversity should check out the top HBCU MBA Programs Online, which offer some of the best return on investment among grad schools.
Is the online MBA program worth it?
An excellent online MBA program is well worth it. The Bureau of Labor Statistics (BLS) says that MBA students will earn $20,000-$30,000 more than college graduates every year. Research shows that online MBA students have the same salary range as students who get in-person MBAs.
What percentage of MBA applicants use consultants?
The percentage of MBA applicants who use MBA admissions consultants is about 17%, according to the Graduate Management Admission Council. Other sources say the percentage might be as high as 45% of all MBA applicants!
This shows that many MBA applicants believe MBA admissions advisors are worth it. It also means that you are competing with many other students who are using an MBA admissions advisor.
Admissions advisors will work with clients through various steps of the admissions process. Services may include:
Help completing the application
Resume improvements
Editorial support in writing a personal statement
Strategies for improving GMAT or GRE test score
Admissions interview preparation
Can an MBA admissions consultant help with an online MBA?
While an admissions advisor can never guarantee admission, an MBA admissions consultant can help improve your chances of getting into a top online MBA program. Many MBA admissions advisors specialize in helping students get into the best MBA degree programs.
Get tips for choosing and applying to advanced degree programs both in person and online with a look at our Grad Life Guide.
See our Resources Guide for much more on studying, starting your job search, and more.