An online bachelor's degree in accounting can lead to a career as an auditor, budget analyst, financial manager, and more. In this article, we'll explore how different accounting degree paths open doors to new and promising career opportunities.
Featured Programs
All About the Online Accounting Degree
In the distance learning structure of an Online bachelor's in Accounting, students are required to enroll in the same courses and lectures as they are in traditional on-campus programs.
Perhaps a downside to online learning, however, is being limited to online communication with limited access to college professors. Unaddressed, this issue can potentially affect the educational process, leaving online students with a lack of resources for web-based learning.
Thankfully, today's digital era is characterized by virtual programs that provide an excellent platform for learning and communication among students. Most institutions offering online programs today feature systems that allow students communicate via emails, forums, and simultaneous streaming class sessions.
The Bottom Line: While concerns about the limitations of online learning may be warranted, innovative online learning programs provide students with many tools to elevate their
The Features of an Online Degree in Accounting
Online Accounting degrees provide students better flexibility in when and how they complete their courses. The online bachelor of Accounting program is an arrangement that offers convenient coursework and flexible class attendance schedules.
This allows students–who might otherwise be unable to attend on-campus courses–to enroll in an online program amid even the busiest of schedules.
Mathematics, numerical calculations, and financial data are the core of online Accounting programs. Accounting courses vary by specialization, but all undergraduate students are expected to prove themselves adept in these subjects and to understand the essential accounting principles.
Skills Needed to Excel in Accounting Careers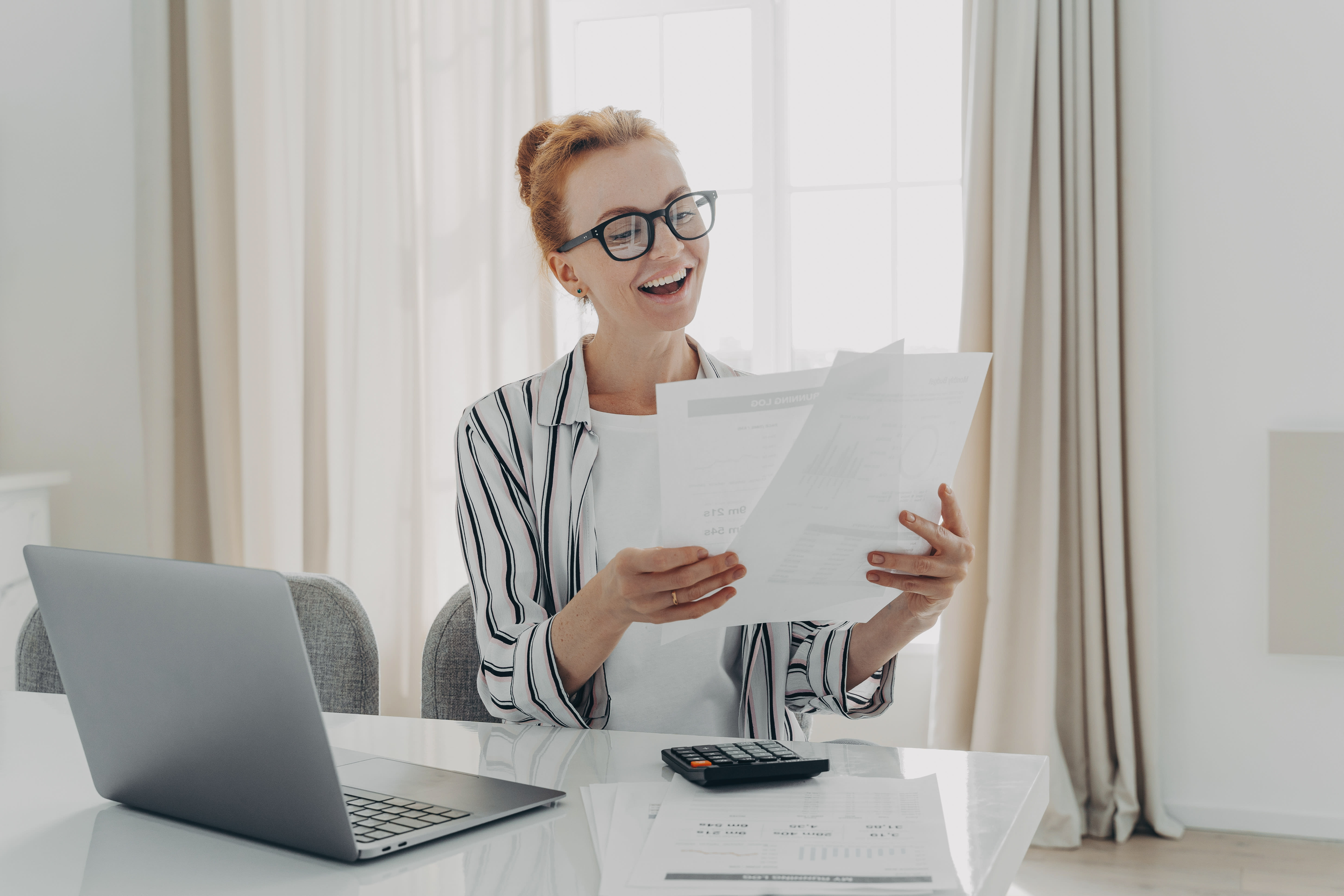 It matters less where you earn your Accounting degree, either online or on-campus. What matters is that your school provides quality online education that instills in every student the relevant technical skills as well as soft skills to make you an excellent accountant!
So, what are the top attributes or personality traits every accountant should possess to succeed in an accounting career?
Analytical Skills

Accountants must be meticulous and have a keen eye for details. These skills are crucial for the job of sifting through every financial record to guarantee that each detail is current and accurate.

Importantly, the job of analyzing data isn't limited to the financial analyst. Without immaculate analytical skills, accounting professionals may end up dealing with inconsistent results!

Organizational Skills

Accountants must be extremely organized so they can easily meet deadlines, juggle clients, and monitor proper reporting guidelines. Every accounting task presents a great amount of documentation.

With a disorganized accountant, the work to prepare financial statements and keep track of all the crucial paperwork may become a struggle.

Critical Thinking Skills

As they say, accountants eat discrepancies, inaccuracies, and errors for breakfast. These problems, especially when involving massive companies, are very critical. When the professional fails to recognize or address these problems, they can mean serious ramifications for clients and employers.

Accountants must possess critical thinking skills and come up with feasible solutions by considering all risks and variables.

Communication Skills

Next to studying and optimizing financial records, accountants are expected to explain their findings to their clients and colleagues, many of whom with no solid knowledge about financial concepts.

Essentially, accountants are data interpreters. They should have the right communication skills that enable them to transform complex charts, tables, and numbers into something that any average person can understand.
What Happens After Graduation: Setting Expectations
Some graduates of distance learning education program are worried about getting hired. The concern is that they might lose out to their contemporary brick-and-mortar college graduates when competing in the job market.
But this concern doesn't have much merit, so long as you earn your accounting degree from a reputable and accredited online degree program.
Accounting is a profession that has a long history of successful people who have pursued their accounting education via online. Through hard work and determination, these accountants were able to work their way up to the top.
The Bottom Line:To enable the best professional prospects, focus on building valuable skills in your online degree program. Your skills are what will ultimately determine your success in the job market
Landing Jobs with an online Bachelor's degree in Accounting
Provided the student has built a strong skill set, accounting major seeking lucrative careers will have many opportunities after graduation.
One way to boost your professional resume is to take advantage of the flexibility of online education. Specifically, employers will be impressed by self-motivated students who managed to hold a job or pursued an internship will earning their degree.
That is not to say though that an online accounting degree isn't enough by itself.
An online accounting degree, is widely recognized by accounting firms and employers, just like any accounting program at a traditional brick-and-mortar college. However, it matters that you enroll in and complete the right program that features a specific area of study and meets the demands of the job market.
Engage your instructors, and ask how you might improve your skills to better appeal to employers. They will appreciate your forward-thinking!
See below our answers to the most frequently asked questions about your career possibilities with an online Accounting degree program at the bachelor level!
What jobs can I do with an online bachelor's degree in accounting?
You can do jobs like Budget Analyst, Cost Estimator, or Financial Analyst. You can get many other well-paying jobs if you use your online bachelor's degree in accounting to get into a grad school. A graduate degree in accounting can lead to a job as a Certified Public Accountant (CPA). A master's in accounting can also help you get top jobs like Financial Manager or Top Executive. The online bachelor's degree in accounting is an excellent first step toward any of these jobs.
Back to Top
What else can I do with an online bachelor's degree in accounting?
An online bachelor's degree in accounting can lead to alternative careers like policy consulting, stockbroking, postsecondary education, and more. An online bachelor's degree in accounting is valuable even if you don't want to become an accountant. Your online bachelor's degree will teach subjects like financial reporting, finance law, and accounting ethics. This knowledge is valuable in many different fields. Getting an online bachelor's degree in accounting could lead to a career as a market analyst, independent consultant, or as a business owner. There are many different ways to use your online bachelor's degree in accounting. This online degree can lead to a lot of great career options in accounting, business, finance, and beyond.
Back to Top
What does a job in accounting pay?
A job in accounting can pay $65,170 per year for cost estimators, $81,410 for financial analysts, $93,000 for management analysts, and $131,710 for financial managers. An advanced degree in accounting can help you earn a higher salary. An online bachelor's degree in accounting can help you get started on any of these careers. There are many other kinds of jobs you can do with an accounting degree. Each job has a different salary range. The Bureau of Labor of Statistics says the average pay for postsecondary accounting teachers is $79,640. The average pay for tax examiners is $56,780 a year. The average pay for top executives is $98,980. An online bachelor's degree in accounting can lead to any of these jobs. These jobs all pay better than the average pay for all jobs.
Back to Top
Will employers respect my online bachelor's degree in accounting?
Employers will respect your online accounting degree as long as it comes from a good college or university. Employers respect online accounting degrees from accredited colleges and universities. Accreditation is very important. Accreditation means your degree comes from a school that is recognized by the U.S. Department of Education. There are two kinds of schoolwide accreditation—national accreditation and regional accreditation. Regional accreditation is better than national accreditation. Program accreditation is also important in accounting. An online degree in accounting should be accredited by either the Association to Advance Collegiate Schools of Business (AACSB) or the Accreditation Council for Business Schools and Programs (ACBSP). An AACSB or ACBSP accredited online accounting degree from a regionally accredited college or university will be respected by employers. Check out the best online bachelor's degrees in accounting to make sure you are getting an online accounting degree that employers will respect.