A growing number of accredited colleges and universities offer online bachelor's degrees in accounting. An online bachelor's degree in accounting provides the same curriculum as an on-campus bachelor's degree program.
You can get an online bachelor's degree in accounting at most accredited four-year colleges and universities. Many traditional colleges and universities offer fully online bachelor's degrees in accounting.
You may also be able to earn your bachelor's degree in accounting from a fully online college. The best online bachelor's degrees in accounting will prepare you to work as an accountant, auditor, financial advisor, and much more.
You can also earn an online degree in accounting at the associate and master's levels.
First, let's first explore the ins and outs of an online Accounting degree program!
Online Coursework for Online Accounting Programs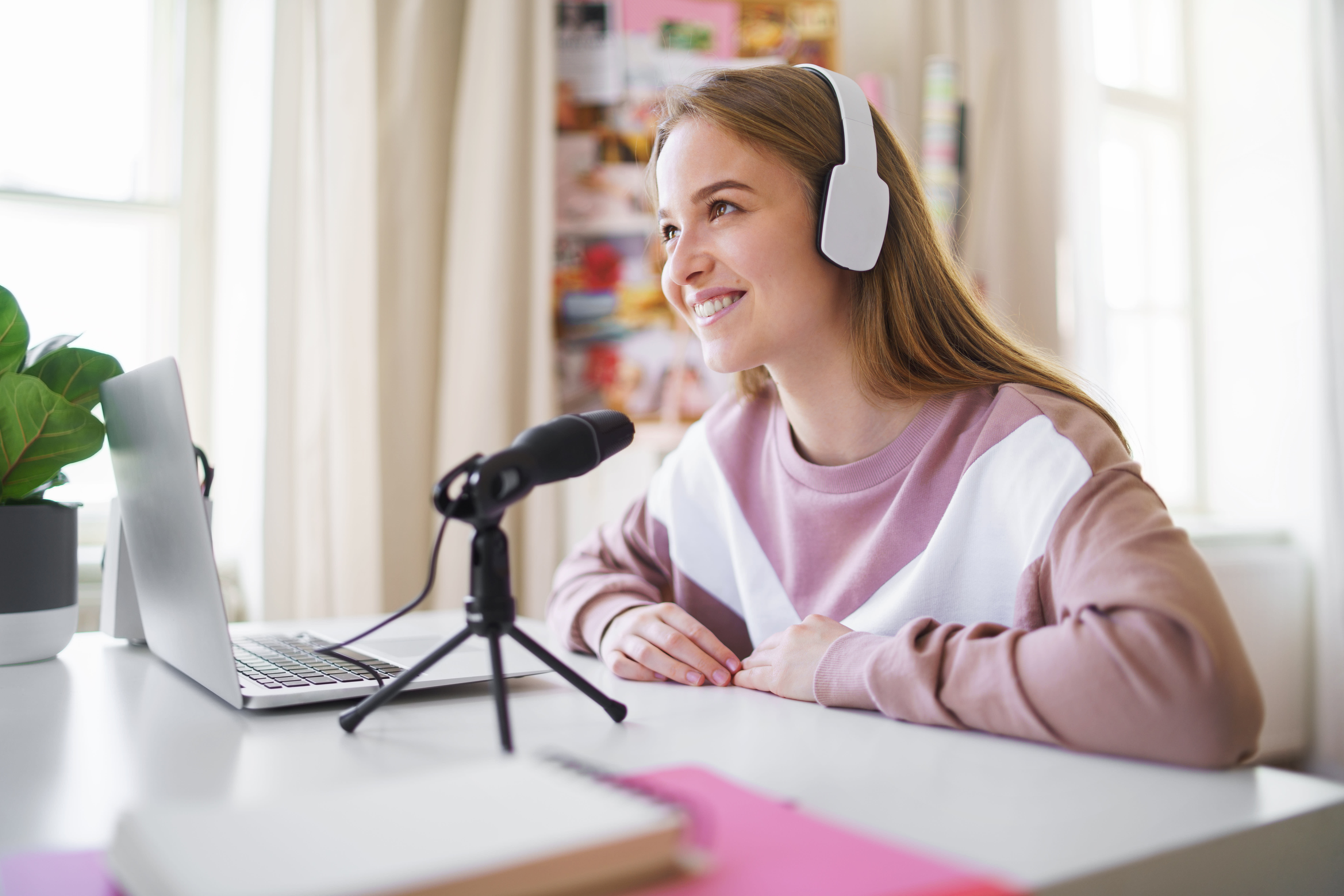 If you have plans of earning an accounting degree online, expect to complete general education classes first before you actually get into accounting-specific subjects. And then your first accounting courses normally include an introductory topics that cover many accounting principles.
Accounting subjects typically cover the most crucial responsibilities related to working in the field. Specifically, you will explore the following topics:
Types of business transactions
Annual accounting cycles
Accounting principles
Managerial accounting
Financial reporting
A online bachelor in Accounting also includes courses in income tax accounting, accounting ethics, business finance, and auditing survey. Certain online degree programs in his field also feature classes that offer elective classes on other important topics like fraud auditing or nonprofit accounting.
However, remember that a bachelor's degree in accounting will vary, as this will depend on whether you pursue a BS or a BA. The BA curriculum focuses more on liberal arts, while the BS is more specialized and has accounting-specific classes, especially in the third and fourth years.
Online Accounting Degree Specializations
There are some online accounting programs that allow students to concentrate on a specific area of accounting, with further customization through electives and minors. Enrolling in a particular concentration is a great option for prospective accountants who know which area of the accounting profession they wish to pursue.
Median Salaries of Similar Careers in the U.S.
The following graph depicts the average salaries of similar occupations to Accountants and Auditors in the U.S.
Source: U.S. BUREAU OF LABOR STATISTICS
70050
Property Appraisers and Assessors
83980
Accountants and Auditors
103020
Financial and Investment Analysts
These concentrations include:

Financial accounting
Forensic accounting
Tax accounting and auditing
Government Accounting
Online Accounting Sample Courses
Principles of Accounting
Internal Auditing
Applied Microeconomics for Business
Business Law and Ethics
Strategic Planning
Online Accounting Degree Admission Requirements
Accounting students should have a GED or hold a high school diploma. Some programs may require your ACT or SAT scores, although different institutions have different minimum score requirements.
Some programs also accept college credits you have earned from your previous school if you meet the required grades.
Bachelors' Degree in Accounting Licensing Requirements
Whether you enroll online or on-campus, as an accounting graduate, you need to pursue the CPA (Certified Public Accountant) license.
To become a CPA, you need to complete the three major "E's'" in the field:
Education
Examination
Experience
Aside from the CPA exam, most states also require you to have a specified amount of education and professional experience to get a license. In fact, even after you pass the CPA exam, some graduates will need at least another year of professional accounting experience before being granted the CPA license.
Some states grant students the Certified Public Accountant license after they complete at least 120 credits of the bachelor's degree in Accountancy. But there are some that need thirty more. Generally, a master's degree is not a requirement to be granted a CPA license.
Careers for Online Bachelor's Degree in Accounting Professionals
What's in store for online bachelor's in online Accounting program students and graduates, you might ask?
Business schools, whether they offer traditional or online programs, are expected to equip Accounting majors with the technical skills and soft skills needed to build successful careers
The degree is meant to prepare you so that as a professional you will be ready to manage financial statements, provide auditing and assurance services, conduct accounting research and financial statement analysis, and practice sound financial management for the overall financial health of a business or organization.
These require more than just accounting acumen. Attention to detail and critical thinking skills are a must, too!
Let's explore three of the most well-paying jobs for graduates of an Online Bachelor's Degree in Accounting Program:
Accountants
They examine and go over accounts and finances of individuals and organizations to prepare accurate and law-compliant financial statements. There are also accountants who evaluate, and audit financial statements made by others. Sometimes, they are called on for professional advice since this is part of managerial accounting.
Financial Analysts
For investment advice, pension funds, banks, nonprofit organizations, and insurance companies heavily rely on financial analysts. They study how bonds, stocks, and investments perform.
Personal Financial Advisers
These professionals help clients draft plans for their finances. From investments to budgeting to retirement planning, personal financial advisers help and guide people in achieving their financial goals.
Working While Earning an Accounting Degree
A large portion of US undergraduates juggle full time or part time work with their academic pursuits. In fact, 2017 report from the Department of Education showed that 60% of college students have part-time jobs.
Balancing an accounting program and work responsibilities is possible as long as you have impeccable time management skills! But thankfully, with more and more schools offering online bachelor's degrees in accounting, balancing work and school has become easier.
To get started with your online Accounting degree, check out these facts, tips, and step-by-step procedures:
You can choose the best online bachelor's degree in accounting by focusing on key factors like cost, format, location, accreditation, and student services.
And for a full list of top schools, including schools with online accounting degrees, take a look at the Best Colleges and Universities for Undergrads 2022.
Time needed: Approximately 5 Years
Estimated Cost: $20,000 - $100,000+
The cost of an online bachelor's degree in accounting can vary widely from one school to the next. For instance, public colleges and universities are often more affordable than private non-profit colleges. Students attending public colleges in state will also get tuition discounts versus students attending college out of state. Factors like financial aid, scholarships, and need-based grants can also impact the final cost of your online bachelor's degree in accounting. Learn about these costs and more with a look at our Guide to Paying for College.
Tools you will need:
Supplies you will need:
Notebooks
Pens or Pencils
Transcripts
Letters of Recommendation
Test Scores
Personal Essay
College Application
FAFSA
Scholarship Applications
Choose Your Degree Format
You can get a bachelor's degree in accounting online or in person. There are also hybrid bachelor's degrees in accounting where you will take some classes in person and some online. Online courses and degree programs can come in different formats, including options for asynchronous and synchronous learning. Learn more about the difference between synchronous courses (online learning in real time) and asynchronous (or self-paced) online learning.
Back to Top
Choose a Location
Location is an important factor, whether you get your bachelor's degree in accounting online or in person. There are many benefits to attending school close to home, including in-state tuition rates and convenient travel for in-person requirements. This is true even for online students. One great way to prioritize location is to search for schools by state.
Back to Top
Determine Your Program's Accreditation
Accreditation means that a college or university is meeting standards of quality, credibility, and currency. There are two types of accreditation: Regional Accreditation and National Accreditation. Regional accreditation is generally better. We strongly recommend that students choose regionally accredited online bachelor's degrees in accounting. Jump to our complete list of regional accreditation agencies you should look for when considering a college or university to attend.
Back to Top
Explore Your Program's Student Services
Student services can be a big part of your experience, especially as an online accounting student. Find out what kind of support resources each school offers. Look for resources like Career Services, Mental Health Services, Writing Support, and more.
Back to Top
Submit Your Application
Fill out and submit the following materials to your chosen school:
College Application
Transcript
Test Scores
Personal Essay
Letters of Recommendation
Learn more about how to submit your application.
Back to Top
Apply For Financial Aid
Make sure you take advantage of all the financial aid and scholarship opportunities available to you. The first step is to complete your Free Application for Federal Student Aid (FAFSA). The FAFSA determines your eligibility for federal student loans or need-based grants. You should fill out the FAFSA every year you plan to attend college or university. Every eligible student will qualify for some student aid, even those without financial need. Colleges also use the FAFSA to determine your eligibility for state- and college-based grants and scholarships. To learn more, check out our Guide to Financial Aid in Higher Education.
Back to Top
Look for Scholarships
Scholarships can also help you pay for your online bachelor's degree in accounting. Many different organizations offer scholarships including religious institutions, private companies, non-profit foundations, advocacy groups, professional associations, and more. Do a complete search for scholarship opportunities and find ways to lower the cost of your online bachelor's degree in accounting. To learn more, check out our Guide to Scholarships for College and Graduate Students.
Back to Top
Complete Your Coursework
As an online bachelor's in accounting student, you can expect the same curriculum and credit requirements-120 credits-as an in-person accounting degree. The online bachelor's in accounting program will also take the same amount of time to complete as an on-campus degree program. Most online bachelor's in accounting students will study the same basic topics, take the same basic courses, and pursue the same basic learning objectives. You will take courses like:
Business Law
Business Ethics
Cost Analysis
Financial Statements and Reporting
Global Economics
As a bachelor of accounting, you will pursue the following learning objectives:
Process complex technical information and produce accurate analysis.
Perform critical financial functions like performance evaluation, risk assessment, growth forecasting, and more.
Conduct statistical data analysis and support business decision-making processes.
Master essential accounting technology including industry-preferred software and database management systems.
Create clear, accurate and legally compliant financial reports.
After you have completed your basic coursework, you can pick a specialization like:
Accounting Technology
Auditing
Accounting and Finance
Accounting and Business/Management
Accounting and Related Services
Accounting (General)
You can succeed in your online bachelor's degree in accounting program by staying engaged, managing your time effectively, and using good learning resources. Start by bookmarking a few of the best accounting blogs for students:
We also have comprehensive study guides and research tools to help you succeed in your online bachelor's degree program including:
Back to Top
Our Favorite Online Bachelor's accounting Degrees
Take a look at the complete list of the best online bachelor's degrees in accounting.
For a dynamic, real-time listing of the most influential accounting schools in the world, use our Custom College Ranking.
Now that you know the nuts and bolts of how to get an online bachelor's degree in accounting, is getting this degree in accounting worth it? Definitely! Find out why.