About
Why is this person notable and influential?
David P. Farrington was born in 1944 in Ormskirk, Lancashire, England. He earned his B.A., M.A., and PhD in psychology from Cambridge University. Farrington has focused on the long-term development of criminal behavior. Most notably, he conducted a 24-year study of 411 boys in London, England. He has also explored interventions to prevent criminality, as well as how upbringing, geography, and socioeconomic status correlate to the development of criminal impulses or behaviors.
Farrington has served as president of multiple societies and associations related to criminal justice, including the British Society of Criminology, the Academy of Experimental Criminology, and the American Society of Criminology. He was knighted by the queen in 2003, received the Stockholm Prize in Criminology in 2013 and was honored with the Thorsten Sellin-Sheldon and Eleanor Glueck Award, and the August Vollmer Awards.
He is a Leverhulme Trust Emeritus Fellow and emeritus professor of psychological criminology at the University of Cambridge. He was chair of the American Society of Criminology's Division of Experimental Criminology from 2015 to 2016. He has published nearly 800 articles in his career, as well as over 100 books. His most recently published works include Communities That Care and the Handbook of Crime Correlates, both published in 2019.
Featured in Top Influential Criminologists Today
From Wikipedia
David Philip Farrington is a British criminologist, forensic psychologist, and emeritus professor of psychological criminology at the University of Cambridge, where he is also a Leverhulme Trust Emeritus Fellow. In 2014, Paul Hawkins and Bitna Kim wrote that Farrington "is considered one of the leading psychologists and main contributors to the field of criminology in recent years."
Source:
Wikipedia
Other Resources
Schools
What schools is this person affiliated with?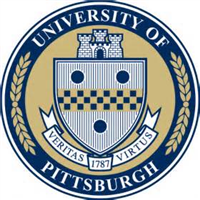 University of Pittsburgh
State-related research university located in Pittsburgh, Pennsylvania, United States
view profile
University of Cambridge
Collegiate public research university in Cambridge, England, United Kingdom
view profile
Influence Rankings by Discipline
How's this person influential?