Find the best online colleges in North Dakota ranked by the academic success of faculty and alumni associated with the colleges and universities and their online degree programs. Faculty and alumni with influential ideas are the foundation of respectable online degree programs employers can trust.
Colleges and Universities in North Dakota
The majority of the higher learning institutes in North Dakota are public schools and almost all of the schools could be considered small schools, serving less than 5,000 students. The state's two largest schools, however, the University of North Dakota in Grand Forks and North Dakota State University in Fargo, each have a student population around 12,000 students. Tuition at both of these schools comes in just below the national average at $9,000.
Find college admissions consultants in North Dakota.
At UND and NDSU, students can take online courses and study fields such as engineering, chemistry, law, and education. Additionally, students can attend one of the the five private schools in North Dakota, three of which have religious affiliations.
Students who attend these schools can pursue degrees in fields like nursing, religious studies, education, and earth sciences. North Dakota also offers a private tribal college, United Tribes Technical College, located in the state's capital, Bismarck, where students can expect to pay around $4,000 in tuition fees.
As the country's number one producer of honey and sunflowers, and home to part of the international Peace Garden, the landscape in North Dakota is a thing of natural beauty. This magnificent state also has its fair share of one-of-a-kind attractions, including the Badlands Dinosaur Museum, which features world-class minerals and fossils, and the Turtle Mountain Chippewa Heritage Center, which gives an inside look at this Native American tribe's unique culture and traditions.
North Dakota boasts a total of 19 colleges and universities for students hoping to earn a higher education degree.
Discover more about earning your degree in North Dakota by exploring some of the state's top programs.
What are North Dakota's Colleges & Universities?
Online master's degrees offered by respected colleges and universities in North Dakota are generally respected by employers. The main thing to consider about your online master's choices in the state is whether the school name is well known and respected.
In most cases, employers won't know your degree was earned online in North Dakota. But even if they do, a degree from a respected college is automatically to your benefit.
We rank the online colleges and universities in this list by the influence of their alumni and faculty to help you with your school search for the best online colleges in North Dakota. For master's degree students, including online master's degree students, having faculty who are influential in your field matters a lot. It's a big indicator that you have the chance to get a quality education. And, knowing that you will join an alumni association with some impressive people is nice, too.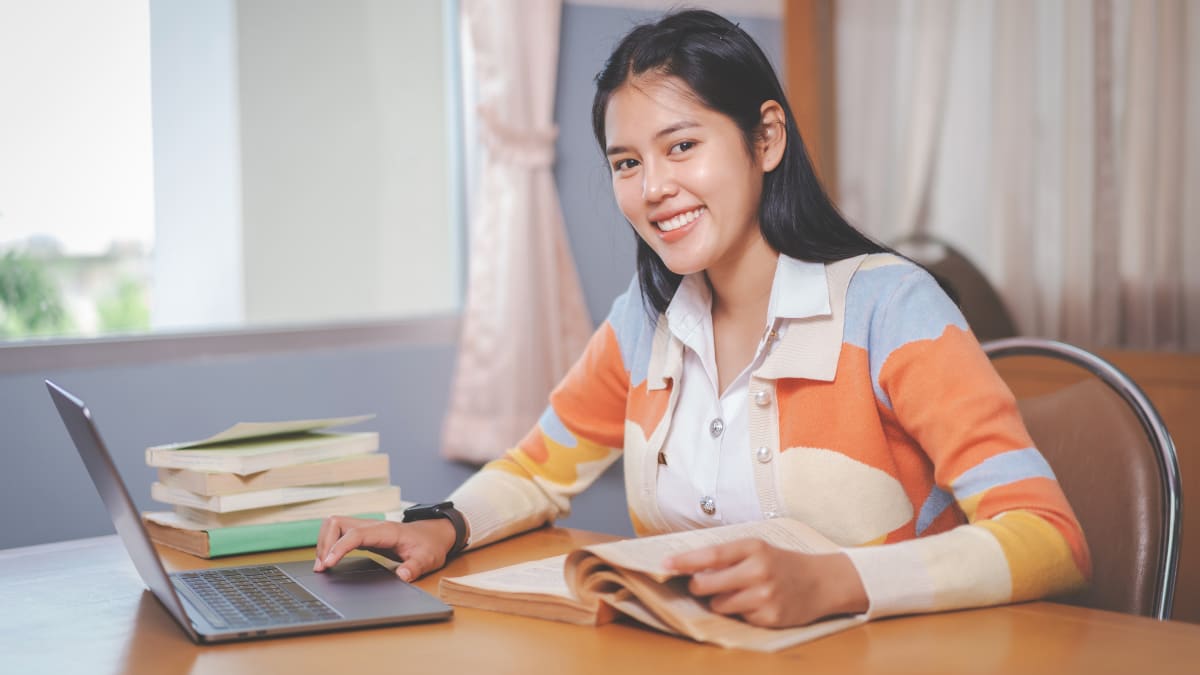 Back to Top
Popular Online Programs in North Dakota
According to U.S. News & World Report, the most popular master's degree, which make it to most school rankings in North Dakota are:
Online Programs in Business, Management, Marketing, and Related Support Services
Business degrees continue to be the most popular choice for people seeking further degrees that will boost their careers in North Dakota. While an associate degree may get you a foot in the door, employers prefer holders of advanced degrees.
According to the most recent data from the National Center for Education Statistics, 23% of all master's degrees conferred were in business, especially any degree relating to business, management, marketing, or associated support services.
These fields offer North Dakota college students a broad focus on business, including the processes of exchanging commodities and services, business organization, and accounting as applied in for-profit and nonprofit public and private institutions and agencies.
Popular types of online programs for business-related master's degrees include:
Master in Management
Master of Business Administration
Master of Marketing
Master of Finance
Master of Accounting
Master of Information Technology
Master of Business Analytics
Master of Innovation
Entrepreneurship
Master of Innovation, Technology and Entrepreneurship
Online Programs in Health Professions and Related Fields
Many Americans place a high value on their health. They monitor their daily activity levels and exercise routines, take vitamins to support their immune systems, and even keep a food journal. Because of this, there are plenty of job prospects in the healthcare sector, which is anticipated to develop significantly over the next ten years.
Online programs with master's degrees in health care you could obtain in North Dakota's colleges include:
MS in Healthcare Management
MS in Health Information Management
MBA in Healthcare Administration
Master of Public Health
MS in Nursing
Online Programs in Transportation and Materials Moving
A master's degree in transportation management is excellent for people who appreciate learning new perspectives on intricate transit systems and exchanging fresh concepts. Graduates can work to reduce rush-hour gridlock, devise innovative highway travel management strategies, and gain knowledge of supply chain operations in both local and international systems.
Graduates in North Dakota usually find themselves in great demand for positions in more cutthroat professions, including logistics specialists, transportation planners, and transit operations managers.
Online Programs in Engineering
A master's in engineering helps graduates get ready for lucrative and in-demand engineering careers. Additionally, it gives students freedom regarding where they can live and work in North Dakota after graduation. Numerous concentrations are available for students to pick from to concentrate on their studies.
The main types of online programs in engineering include:
Civil Engineering
Mechanical Engineering
Electrical Engineering
Chemical Engineering
Industrial Engineering
Online Programs in Education
You can advance on several career pathways by earning an advanced degree in education. But there are numerous master's degrees in education you might pursue, just as there are numerous career routes you can choose from. There are four main types of online programs for graduate-level degrees in education in North Dakota:
Master of Education
Master of Arts in Education
Master of Science in Education
Master of Arts in Teaching
Some of the most popular areas are Secondary Education, Elementary Education, Educational Administration, and Higher Education.
Other popular online programs in North Dakota include:
Biological and Biomedical Sciences
Psychology
Liberal Arts & Sciences, General Studies and Humanities
Public Administration and Social Service Professions
Homeland Security, Law Enforcement, Firefighting and Related Protective Services
Back to Top
Highest Paying Jobs with a Master's Degree in North Dakota
Salary patterns and job markets are subject to alter over time. Having said that, the following professions have traditionally provided high-paying prospects for graduates of online programs with master's degrees in North Dakota:
Masters in Engineering
Masters in Nursing
Masters Level Psychologist
Chemical Engineering Masters
Masters Level Statistician
Source: ZipRecruiter
Frequently Asked Questions About Online Master's Degrees in North Dakota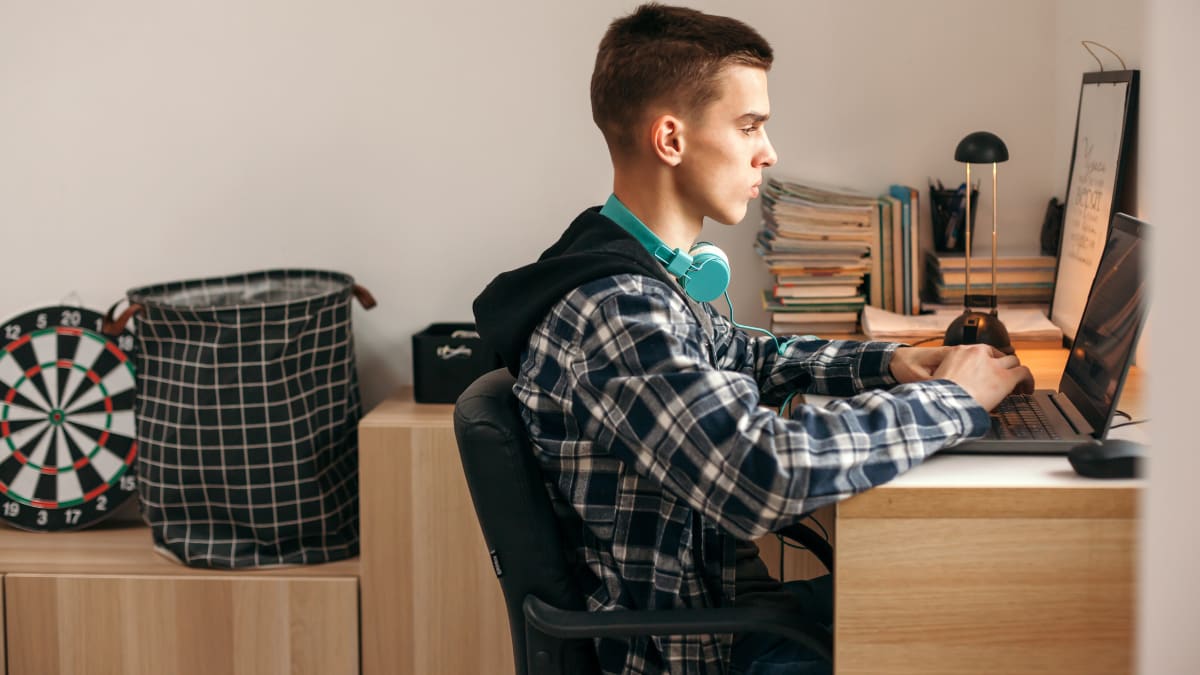 Back to Top
Best Online Colleges for Master's Program in North Dakota 2023


Back to Top
North Dakota's Best Grad Programs in Your Area Interest