College Students: A Writing Resource Guide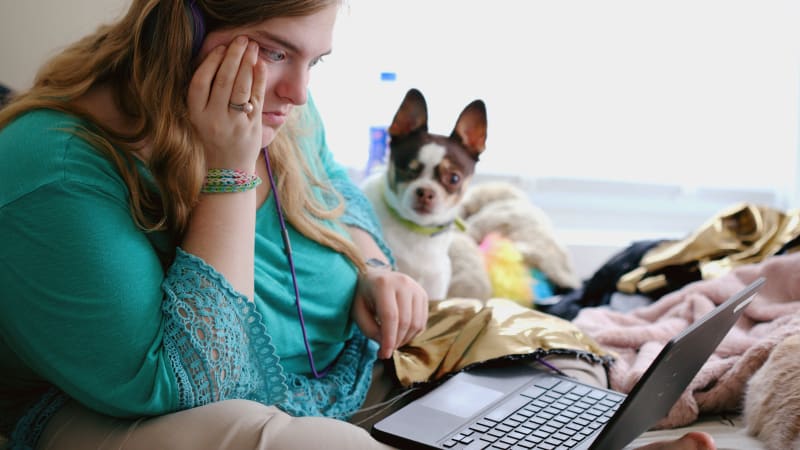 Writing papers in college is difficult and intimidating for many students. Our writing resources can help make the job easier.
A college-level paper is much more difficult than any of the papers you wrote in high school. In college, an academic essay needs to make a claim in the introductory paragraph and then spend the next several paragraphs backing up those claims with research to support your theory before leading the reader to a conclusion. The best way to do this is to start by creating an outline to help you organize your thoughts and make sure that your paper always from paragraph to paragraph in a logical manner. Then, do multiple drafts to ensure that you can be proud of the finished project you hand in.
Aside from taking the time to outline, write multiple drafts, and do your research, there are plenty of other important tips you should follow to put your best foot forward while writing a college paper.
Your papers should always use correct grammar and standard English. This is where it can be beneficial to write multiple drafts; that way, you can catch errors in an earlier draft and fix them before you hand in your final essay.
Don't use jargon, slang, or symbols in your writing. Try to keep your tone formal, and don't emphasize words with all caps, underlines, bold, or italic lettering. However, that doesn't mean you have to overuse flowery language or big words to sound more formal. Keep your words clear and concise so your reader always understands the point you're trying to make.
Make use of resources such as your campus library, your school's writing lab, your professors, and the Internet. The writing lab has tutors who can review your paper to help you make sure you're handing in the best project possible. The library and the Internet are perfect places for finding more sources to cite for your research, and of course, your professor is a well of information to answer any questions you may have about your assignment.
Start your essay early to make sure that you have a strong understanding of the topic and to give you plenty of time to brainstorm and find all of the sources you need to make a good argument. Extra time means that you can easily write a few different drafts of the essay to ensure that you clearly and precisely make the point you're trying to make without bogging down your essay with unnecessary information. It also means you'll have time to have others read it, such as a friend, classmate, or writing tutor, so you can implement their feedback in another draft.
Don't plagiarize. When using other people's work in your essay, always make sure to cite your sources appropriately. While it may be easy to claim an idea as your own, it's not honest, and you risk getting caught and possibly expelled. You can use other people's findings and talk about them, as long as you give credit where it's due.
Always save your work in multiple places so you don't risk losing it and running out of time to start over.
Most importantly, believe in yourself: That's half the battle of writing any paper!
Featured Programs
Additional Writing Resources
Photo by Sharon McCutcheon on Unsplash