Best Colleges and Universities for History Degrees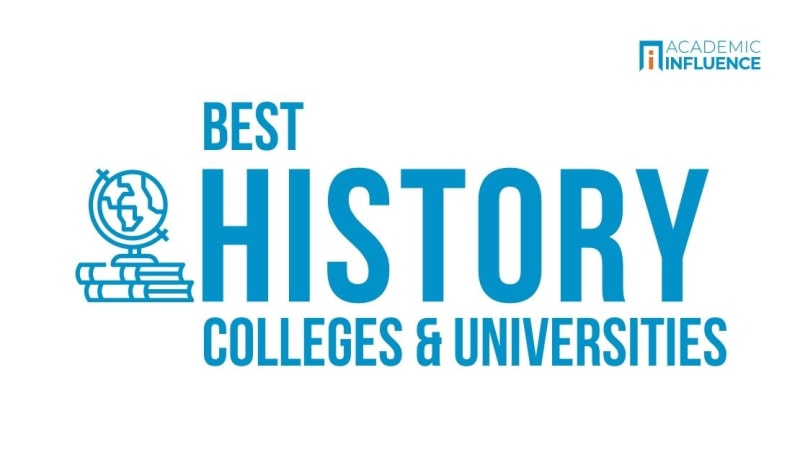 The best history degree programs are those with rich histories of influence, proven through the work produced by the program's faculty and alumni. Beyond demonstrating scholarly impact in the field, the best history degree programs maximize your opportunities to interact with outstanding history faculty.
Key Takeaways
History programs can lead to a career as a politician, librarian, archivist, or museum curator.
Grad school may not be in the plans for all history majors, but pursuing a master's or a doctorate in the best colleges for history is a popular path for those seeking professional advancement.
Strong communication and writing skills in government, administration, and public service are expected of history majors, which a robust history program can offer!
A bachelor's degree in history is an excellent starting point for a career in education, government consultation, journalism, and a host of other stimulating fields. As a history major, you'll study philosophy, literature, language, and a number of other related fields.
Your history degree will incorporate an array of humanities as well as foundational courses in the history of Western and Eastern Civilizations, ancient history, and contemporary history. The best schools for history are those which are regionally accredited, which offer a full array of history concentrations, and which give you the chance to work with the best and most influential professors and classmates.
Featured Programs
Despite focusing on the past, a history degree builds skills that are relevant to today's workforce. Tackling topics like general history and global affairs, this degree which requires critical reading and writing assignments can help to develop research and analytical skills, construct persuasive arguments, and draw conclusions based on qualitative and quantitative evidence.
To understand how previous generations lived and solved their problems, history scholars study arts history as well as facts and records left by past generations. According to the Bureau of Labor Statistics, a 4% growth in opportunities for historians are predicted.
Besides looking at old information and cultures, a history degree program prepares students for jobs in museums and heritage institutions, as well as teaching and accounting.
Degree popularity: History bachelor's degrees are the 39th most popular undergraduate degrees across all student demographics, ranking much higher for men at 24th. It's most popular among white and Hispanic men, for whom it ranks 18th and 26th respectively, according to the number of degree earners reported by the National Center for Educational Statistics.
Frequently Asked Questions About History Bachelor's Degrees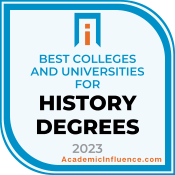 The Best Colleges and Universities for History Degrees
Harvard University
Yale University
Columbia University
Stanford University
Princeton University
Williams College
Swarthmore College
Amherst College
Wesleyan University
Pomona College
University of Arizona
University of Memphis
University of Central Florida
University of Nebraska–Lincoln
University of Idaho
The Best History Schools in Your State
Back to Top
Learn More About History
If you want to know more about history, then check out our related content: