If you're looking for an excellent career in the healthcare field, a job in phlebotomy could be right for you. You'll have a chance to help others while commanding a higher–than-average median salary among medical support personnel.
In addition, the number of phlebotomy jobs is expected to grow at twice the rate of growth for all jobs which means phlebotomists are in high demand. Best of all, you can begin your career as a phlebotomist with as little as one year of education, which makes it an extremely affordable career path relative to many other medical careers.
Read on to see why phlebotomy could be an excellent career choice for you.
Not only that, but you can improve your career prospects and earning potential by considering factors like certification, geography, industry, and more.
We'll consider all of these factors. But first, an overview of the field.
Phlebotomists are medical professionals who are responsible for drawing blood samples from patients for a variety of purposes, including diagnostic testing, blood donations, and transfusions. Phlebotomists work in a variety of settings, including hospitals, doctor's offices, clinics, and blood donation centers.
Phlebotomists play an important role in diagnostic testing and patient care. Their work is vital to conducting the tests needed prior to or after medical procedures. As such, their responsibilities include:
In order to become a certified phlebotomist, you must pass a certification exam. Though this is a national certification exam, certification is granted by your state. Therefore, your state will set the rules for certification including identifying registering testing centers.
There are numerous verified agencies that are authorized to administer the national exam including:
Your state of residence will determine which testing agencies are authorized to grant certification in your state. The cost of testing can also vary from state to state, but will usually cost between $50 and $150.
What levels of phlebotomy certification are there?

The most basic level of certification is Limited Phlebotomy Technician (LPT). This licenses you to draw blood using a basic skin puncture technique. Additional testing may be required for higher levels of certification such as Certified Phlebotomy Technician I (CPT I) and Certified Phlebotomy Technician I (CPT II).

CPT I and CPT II certification license phlebotomists to perform a wider range of blood drawing techniques.
Is certification required?
Certification may not always be required by your state, but it is highly recommended.
Indeed, certification is technically optional in many states. However, many prospective employers will expect or even require certification. In fact, the National Healthcareer Association (NHA), an agency which administers the Certified Phlebotomy Technician (CPT) examination, reports that 93% of employers prefer certified phlebotomy technicians.
In other words, you are strongly advised to pursue certification regardless of where you live. As noted directly above, the cost of certification testing is relatively low ($50-$150). For this modest cost, you will receive a credential that will significantly improve your employment prospects, opportunities for advancement, and earning potential.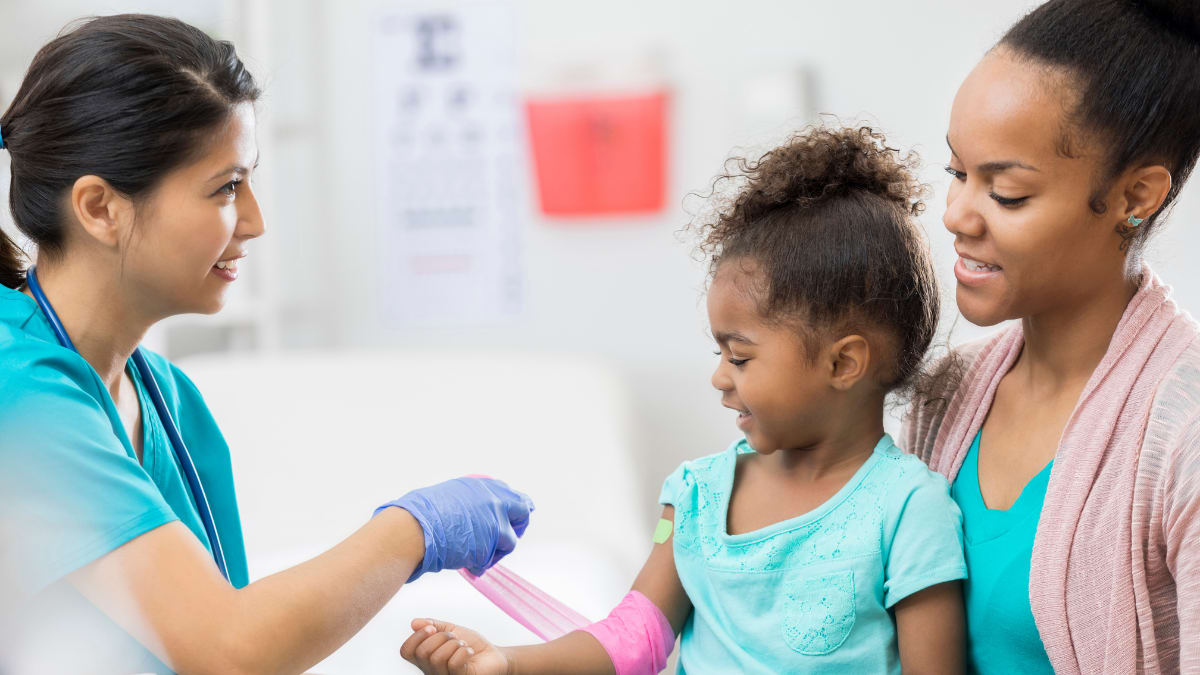 How can I qualify for the certification exam?
Requirements for eligibility may vary from state to state. However, in most cases, you must be at least 18 years of age. Beyond that, there are several different ways to qualify for this exam.
You can:
Earn a high school diploma or GED, and gain at least one year of experience in the field.
Earn an accredited non-degree certificate in phlebotomy from a post-secondary institution like a community college, vocational school, or technical school.
Earn an accredited associate degree in a related subject like nursing or health science from a college or or university.
Bottom Line: There are several different pathways to becoming a certified phlebotomist but it's also important to understand what employers are looking for. Earning specialized certifications or completing more comprehensive degree programs may improve your odds of landing an excellent job in the field.
Back to Top
Is phlebotomist a good job?
Yes, phlebotomy is a good career choice, especially for those seeking a career where they can help others. Phlebotomists play an essential role in diagnosing illness, preventing the spread of disease, and comforting patients who are at their most vulnerable. Phlebotomy is an excellent career path for those with the compassion and desire to care for others.
A career in phlebotomy also makes it possible to enter into the medical field without spending a fortune on your education. Phlebotomy is a medical profession that you can enter with a post-secondary certificate or associate degree, which means that you can begin your career in as little as one to two years. Both certificate programs and associate degrees are significantly more affordable than four-year bachelor's degrees.
Phlebotomy also offers higher-than-average job growth when compared to all jobs and higher than average pay when compared to all medical support jobs.
Let's explore these job benefits with a little more depth.
Phlebotomists Have A Chance to Help Others
The best reason to become a phlebotomist is because you'll serve an essential role in patient care. In addition to the important technical aspects of the job such as drawing blood, handling patient samples, and maintaining laboratory equipment, you will be in direct contact with patients.
Many patients experience anxiety over blood-drawing procedures. Some may have a fear of needles. Others may be anxious as they await test results. More generally, drawing blood from patients does cause some inevitable discomfort.
Your role is to ease this experience by providing comfort, communicating procedures clearly, and serving as a calming presence. This makes phlebotomy at once a challenging and rewarding career.
Depending on the setting where you work, the hours may be long and the work may be demanding. You can expect to spend plenty of time on your feet. And if you work in a hospital setting–as many phlebotomists do–it may take some adjustment to the hours to establish a good work life balance. But you do have the chance to derive a tremendous amount of personal and job satisfaction by making a direct and positive impact on patient health and well-being every single day.
Phlebotomy Education is Affordable
In most cases, you can qualify for certification in one to two years. This makes phlebotomy a comparatively faster and more affordable path of education compared to careers such as clinical lab technician or registered nurse (RN). Both of these jobs require a four-year bachelor's degree.
As mentioned above, there are a few different ways to qualify for certification. But before you choose your pathway, make sure you understand your state's rules. Your state licensing agency may have specific educational requirements before you can sit for your certification exam. Some states may require you to earn an accredited certificate while others may accept just a high school diploma and work experience.
Once you understand the rules in your state, you can choose from the following options:
A High-School Diploma/GED and Professional Experience
It is possible to qualify for certification with a high school diploma or GED. However in most cases, you must also have at least one year of real-world experience.
Naturally, this is the most affordable educational path. However, your job opportunities will be limited without a post-secondary certificate or degree. You will likely be limited to entry-level support roles on the lower end of the pay scale. (In 2021, the bottom 10% of earners in phlebotomy made less than $28,990 per year.)
Bottom Line: It is possible to begin on the path to certification with a high school diploma or GED but you will likely be competing for jobs with candidates who have post-secondary certificates and even associate degrees. This may make it harder to break into the field.
An Accredited Non-degree Certificate in Phlebotomy
This practical phlebotomy training program may be offered by a post-secondary community college, technical college, or vocational school. While it may take up to a year to complete, some accelerated programs may be completed in as little as 8 weeks.
During this time, you'll learn essential procedures and relevant medical terminology, and gain instruction on how to draw blood samples, process patient information, and prepare samples for laboratory testing.
But before you choose the right program, make sure your certificate is accredited by a recognized accrediting agency. The Bureau of Labor Statistics identifies the National Accrediting Agency for Clinical Laboratory Sciences (NAACLS) and the American Society for Clinical Pathology (ASCP) as two leading accrediting agencies.
You can expect to spend between $1500 and $2000 for your certificate program. Most accredited phlebotomy certificate programs fall in the range of 40 credit hours. This is quite affordable, even when compared to the associate degree, which can cost an average of $10,000 per year.
Bottom Line: The certificate program is a relatively short and affordable way to become certified in phlebotomy, which is likely also why it is, accoriding to the BLS, the most popular pathway into the phlebotomy profession.
An Accredited Associate Degree
It is also possible to qualify for the certification exam by earning an associate degree in a relevant program such as Nursing, Health Science or Biology. Most associate degree programs require roughly two years for completion.
An associate degree program may be preferable if you're seeking a well-rounded educational experience in addition to practical training in phlebotomy. Most associate degrees require 60 credit hours, many of which can be completed online.
While an associate degree will take more time and cost more than a certificate program, there are a few good arguments in favor of this option:
Earning an associate degree may help you stand out in a competitive marketplace.
An associate degree gives you a chance to add valuable skills in areas like communication, organizational leadership, psychology, and more. These skills may help you advance to specialized roles in phlebotomy.
Some clinical healthcare settings may require you to have a minimum of a two-year degree. An associate degree may expand your employment opportunities.
You'll have a head-start if you decide to complete a four-year degree program and pursue a role as a registered nurse.
If you decide to pursue an associate degree, look for a program with a concentration in phlebotomy. If your associate degree does not include a phlebotomy concentration, you will likely be required to complete a certification training program—which typically 4 to 6 weeks—before taking your certification exam.
Bottom Line: An associate degree may cost more than a certificate program, at an average of just over $10,000 per year over two years. However, this is a much more affordable option than healthcare careers that require a four-year degree such as registered nursing. Average annual tuition for a four-year degree is higher than $19,000.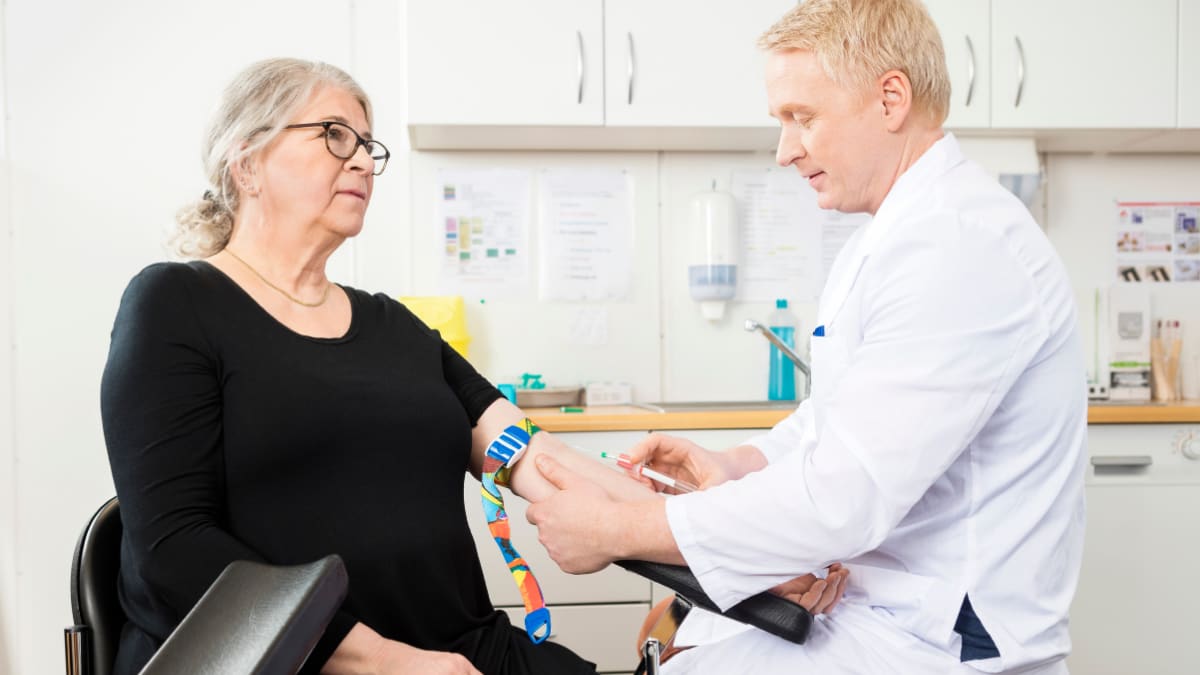 Phlebotomy Jobs Are Growing at Twice the National Average Rate
Regardless of the educational path you take, becoming a certified phlebotomist can lead to a career with strong projected job growth. Generally speaking, the healthcare industry is among the fastest growing labor sectors in the U.S., expanding at a rate of 13% over the next decade. Phlebotomists will play a direct role in this growth.
Based on current projected job growth, the job outlook for phlebotomists is quite good. The Bureau of Labor Statistics projects that employment of phlebotomists will grow at a rate of 10% between 2021 to 2031, faster than the average for all occupations, which is 5%.
This growth is expected due to the increasing demand for medical testing and procedures and a consistent turnover of aging workers in the medical profession. Employers such as hospitals and doctors will increasingly be seeking those with knowledge of current equipment, medical terminology, and best practices.
Another major reason for the growth in employment opportunities is the extremely wide range of healthcare settings where phlebotomy skills are required. From hospitals, clinics, and blood donation centers to diagnostic laboratories, outpatient centers, and ambulatory services, phlebotomists are needed in many different medical, public health, and emergency services contexts.
With more Americans living longer, the demand is only growing for healthcare professionals like phlebotomists and phlebotomy technicians.
Bottom Line: Growth forecast suggests that phlebotomists will be in high demand over the course of the next decade as part of a broader growth trend in the healthcare sector. You may be able to improve your employment prospects by combining your phlebotomy training with a concentration in a specific healthcare specialization such as ambulatory services or blood donation.
Phlebotomists Earn Higher Than Average Pay Among Medical Support Personnel
According to the Bureau of Labor Statistics, phlebotomists in the United States earned a median salary of $37,380 per year in 2021. This is higher than the average pay for all medical support personnel, which was $28,990 in 2021.
In fact, in 2021:
Only the lowest 10% of earners among phlebotomists earned an average salary of $28,990 or less.
The highest 10% earned an average salary of $48,490, which was higher than the median pay for all workers of $45,760.
In other words, phlebotomists earn a higher than average salary as compared to other medical professionals with equivalent education and certification. However, there are several factors that can play a major role in your earning power, including:
Industry
Certification
Specialization
Experience
Geography
Below, we'll take a deeper dive into the factors that can impact salary for phlebotomists.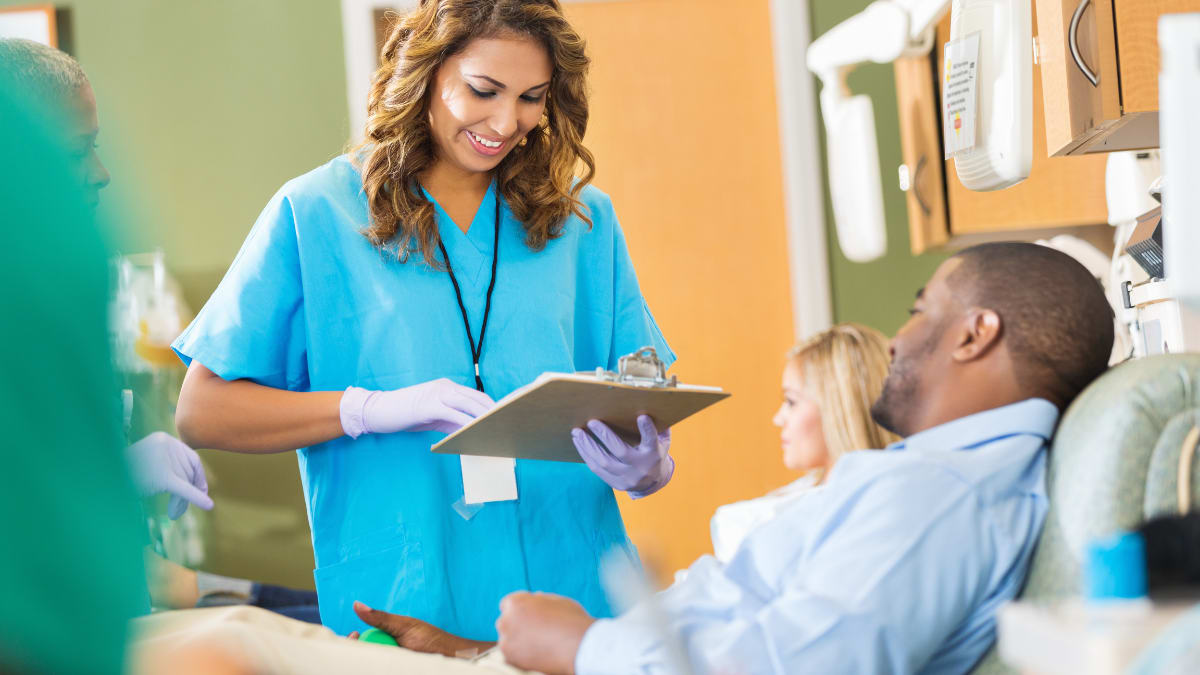 Back to Top
Salary Factors for Phlebotomists
With more than $20,000 in annual salary separating top and bottom earners in phlebotomy, what factors will most likely impact your earning potential? Let's take a closer look…
Some Industries Pay Phlebotomists Better Than Others
As a phlebotomist, your skills and knowledge can apply in an extremely wide variety of healthcare, laboratory, and research settings. But where you work can also impact your earnings. According to the Bureau of Labor Statistics, the following industries offer the Highest Paying Jobs for Phlebotomists:
Grantmaking and Giving Services: Annual Mean Wage–$57,210
Scientific Research and Development Services: Annual Mean Wage–$44,290
Individual and Family Services: Annual Mean Wage–$44,000
Management of Companies and Enterprises: Annual Mean Wage–$43,080
Outpatient Care Centers: Annual Mean Wage–$42,600
So what does that mean? Some of the highest paying opportunities in the field are held by phlebotomists who have both practical phlebotomy skills and formal education in areas of specialization.
For instance, a non-profit organization dedicated to charitable blood donation may seek a candidate with both a clinical understanding of phlebotomy procedures and the written communication skills to apply for grant funding. If you possess this unique combination of qualifications, you could work in an industry like Grantmaking and Giving Services. This could qualify for a top salary in your field.
The same may be true of other examples above, like scientific research and organizational management. Combining practical phlebotomy skills with a deeper understanding of the scientific methodology could qualify you to handle blood samples in a pharmaceutical research laboratory. Combining your phlebotomy training with organizational leadership training could qualify you to lead a team of phlebotomy technicians in an outpatient facility.
Bottom Line: One of the best ways to improve your earning potential as a phlebotomist is to add skills and knowledge in areas that employers value like leadership, communication, and research skills. This is a good reason to pursue an associate degree, where you can receive a well-rounded education that goes beyond basic practical training.
How Certification and Specialization Impact Earnings
Another factor that could improve your salary potential is certification level. For one thing, there are graduating levels of certification based on the range of blood-drawing procedures you are licensed to perform. The following are levels of certification and the procedures for which they are required:
Limited Phlebotomy Technician (LPT)
Blood collection via
Certified Phlebotomy Technician I (CPT I)
Blood collection via
Skin Puncture
Venipuncture
Certified Phlebotomy Technician II (CPT II)
Blood collection via
Skin Puncture
Venipuncture
Arterial Puncture
Bottom Line: Those with full CPT II certification may qualify to work in a wider range of settings including clinical settings with higher-than-average pay such as hospitals (2021 Median Salary–$36,980) and outpatient centers (2021 Median Salary–$38,220).
How Geography Impacts Earnings
Your state of residence is another major factor in determining your likely earning potential as a phlebotomist. According to the Bureau of Labor Statistics, earnings for phlebotomists can vary significantly from one state to another. But of course, so can the cost of living.
By State
Let's take a deeper look at what that means for phlebotomists. According to the BLS, the following states offered the highest average pay for phlebotomists in 2021:
California: Annual Mean Wage–$48,080; Hourly Mean Wage–$23.11
District of Columbia: Annual Mean Wage–$45,390; Hourly Mean Wage–$21.82
New York: Annual Mean Wage–$45,390; Hourly Mean Wage–$21.82
Massachusetts: Annual Mean Wage–$44,020; Hourly Mean Wage–$21.16
Washington: Annual Mean Wage–$43,770; Hourly Mean Wage–$21.05
But before you start sending out job applications all over California, it's important to note that cost of living is a major factor. While California may offer the highest wages to phlebotomists, it's also one of the most expensive places to live in America. The Bureau of Economic Analysis says you need an average salary of more than $53,000 a year just to get by in California.
As you can see, the cost of living in California in 2021 was higher than the median pay of $48,080 for phlebotomists. So while California may offer the highest wages to phlebotomists of any state in the U.S., it is important to adjust your expectations based on cost of living.
By contrast, consider the average phlebotomist salary in the state of Mississippi, which was just under $34,000 per year in 2021. The annual average cost of living for an individual in Mississippi that same year was $36,445.
While phlebotomists living in California may earn more, phlebotomists in Mississippi may have an easier time making ends meet. The point of this example is that you must understand exactly how geography and cost of living can impact your earning potential.
By Region
This is also something to consider if you're seeking employment in a major metropolitan area. According to a recent survey from Smart Asset, it costs more than $68,000 a year to live in America's 25 largest metropolitan areas.
Contrast that with the average earnings for phlebotomists in the highest paying metro areas:
New York-Newark-Jersey City, NY-NJ-PA: Employment–9,240; Annual Mean Wage–$44,470
Chicago-Naperville-Elgin, IL-IN-WI: Employment–4990; Annual Mean Wage–$39,820
Los Angeles-Long Beach-Anaheim, CA: Employment–4590; Annual Mean Wage–$46,260
Dallas-Fort Worth-Arlington, TX: Employment–3230; Annual Mean Wage–$37,860
Houston-The Woodlands-Sugar Land, TX: Employment–2870; Annual Mean Wage–$36,860
As the data shows, the New York/New Jersey metro area is by far the nation's biggest employment center for phlebotomists, nearly matching the number of jobs available in Chicago and Los Angeles together. The New York/New Jersey region also ranks high for concentration of opportunities, with 1.06 phlebotomists for every 1000 jobs. Moreover, phlebotomists in the region earn an annual mean wage that is higher than the national median of $37,380.
However, Fortune also notes that the New York-New Jersey area has the fourth highest cost of living among U.S. metro areas. The Los Angeles metro area ranks sixth. So while earnings may be somewhat lower for phlebotomists in regions like Chicago or Houston, the cost of living may also be lower.
There are few major considerations to take away from this discussion:
First and foremost, the salary for phlebotomists varies significantly from state to state, as well as according to region.
Second, you must take cost of living into consideration when determining whether to become a phlebotomist and, if so, where to work and live.
Third, the salaries listed above are the median earnings for phlebotomists in each of the states and cities in question. This means it is entirely possible to earn significantly more. As we note in our discussion on industry, as well as certification and specialization, there are ways to improve your earning potential no matter where you live.
Bottom Line: If you plan to become a phlebotomist in a major metropolitan area or an expensive state like California, you should consider taking additional steps to raise your earning potential. As noted above, gaining full CPT II certification or earning an associate degree with a unique specialization could help make you a top earner in your profession.
Why it Matters Where You Get Your Phlebotomy Training
It's important to consider where you might want to work after earning your degree. In many cases, earning a degree from the state where you plan to work can allow for a smoother transition from education to occupation. This is true for a few reasons:
Employers may recognize schools and programs in their home state.
Degree programs may include state-specific certification components.
You can begin to build important connections with professors, local experts, and regional employers.
Your school may have partnerships with local practices, internship opportunities, and prospective employers.
It's possible to locate the best associate degree in your field by state. This can be a great way to narrow your school search.
Bottom Line: Factors like industry, region, state, and cost of living can impact both the availability and pay range of phlebotomy jobs.