Are you interested in becoming a surgical technologist? We have tips and resources to help guide you along this in-demand career path.
Key Takeaways
A surgical technologist or surgical technician is a healthcare professional who provides direct support to surgeons.


You must earn a degree and get certified to become a licensed surgical tech.


The surgical technology degree program will usually be part of a broad health sciences major.
Starting a career as a surgical technologist can be an accessible and affordable way to start a career in the healthcare profession. Most surgical tech programs can be completed in under two years. Completing an accredited surgical tech program can qualify you to earn your certification and consequently receive licensure in your state.
But what are the best degrees and how can you become a surgical technologist? Read on to learn more.
An Overview of a Career in Surgical Tech
Surgical technologists are an important part of the surgical team. Surgical technologists work closely with surgeons and other healthcare professionals to provide care for patients before, during, and after surgery. Surgical technologists assist surgeons performing surgical procedures and provide direct support in the use of surgical instruments and surgical equipment.
Surgical technologists are part of a growing healthcare field. Careers in surgical tech offer strong job security, good pay, and steady growth in employment opportunities. Surgical techs work in a variety of settings including hospitals, outpatient facilities, and private physician offices.
What do surgical technologists do?
Surgical technologists assist physicians and surgeons as they perform surgical procedures. This work may be done in emergency room settings, outpatient care centers, and more. Surgical technologists work closely with doctors, registered nurses, operating room technicians, and other surgical personnel.
Among their duties, surgical technologists may:
Prepare operating rooms in advance of surgical procedures.
Operate surgical equipment during operating room procedures.
Sanitize and handle surgical tools.
Monitor vital signs as physicians perform outpatient surgery or emergency surgery.
Provide comforting bedside manner when interacting with surgical patient.
Coordinating closely with and effectively communicating information to other members of the healthcare team.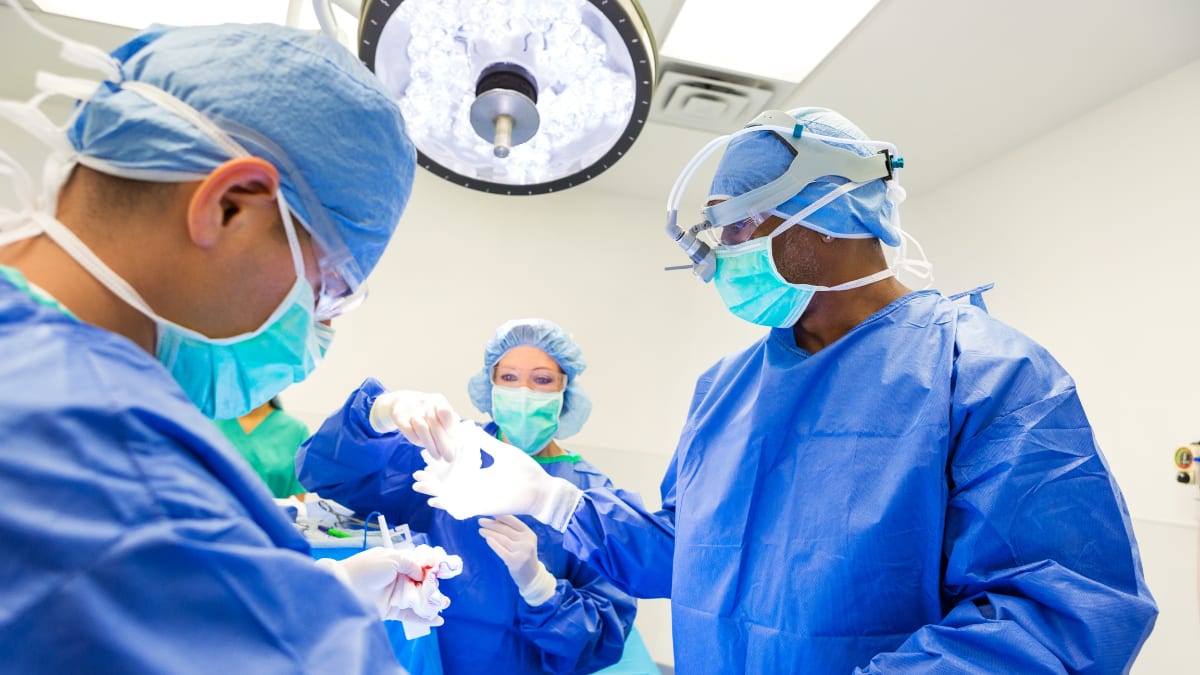 What is the job outlook for surgical technicians?
According to the Bureau of Labor Statistics (BLS) Occupational Outlook Handbook, the number of surgical tech positions will grow 6% from 2021 to 2031. This projected job growth is about as fast as the average for all occupations.
Surgical techs and surgical assistants both enjoy a strong salary range compared to other careers where an associate degree is the threshold to entry. The median annual wage for surgical technicians was $48,530 in May 2021. The lowest 10% earned less than $36,930, and the highest 10% earned more than $75,940, which denotes an above average earning potential for those whose highest level of education is an associate degree program.
Bottom Line: Those studying to become a surgical technician can expect a strong job growth outlook and a higher than average salary as compared to other fields that require an associate degree.
How to Become a Surgical Technician
Step 1: Earn a high school diploma or GED
In most cases, your first step must begin with a high school diploma. Whether you choose to pursue your surgical tech program through a community college or a vocational school, you will likely be required to complete high school or earn your GED.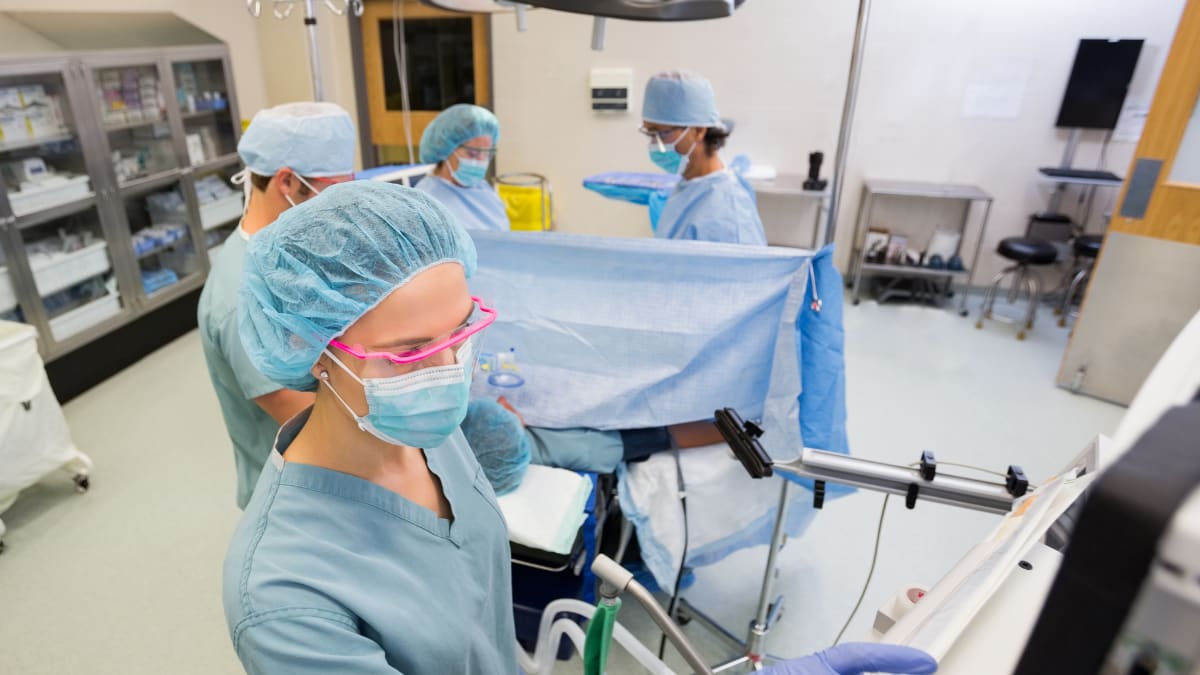 Step 2: Complete an accredited degree program
In order to qualify to sit for your certification exam, you must complete a relevant associate degree program. Technically, there is no specific degree required to become a surgical tech.
However, in order to pass the certification exam, you would likely want to earn your associate's degree in a related field where you can gain hands-on experience in clinical laboratory sciences and clinical pathology.
Moreover, it is important that your degree is recognized by the appropriate accreditation review council. The Commission on Accreditation of Allied Health Education Programs (CAAHEP) and the Accrediting Bureau of Health Education Schools (ABHES) are among the leading accreditation councils in the surgical technology program sector.
You must complete a surgical technologist program with the proper accreditation to sit for certification exams. More important than the specific degree type you choose is that you choose only from ABHES or CAAHEP accredited programs.
That said, most surgical technology students will pursue a tech-based concentration within a broader area of study such as biology, health science, medical science, or nursing. The name of the relevant program will vary from one vocational school or community college to another. In cases where your school does offer specific surgical tech programs, these will likely be a concentration within one of these more general majors.
Many community colleges and vocational schools offer both in-person and online degrees where you'll learn essential procedures, relevant medical terminology, and best practices in the operating room.
For many students, the most common starting points are the following popular degrees:
There are a number of other degree paths where you can build the skills and knowledge required to become a surgical tech:
Associate Degree in Medical Laboratory Technology
Associate Degree in Medical Assisting
Associate Degree in Nursing
To get started in your search, look for the best community colleges in your region.
Step 3: Get Certified
Once you complete an associate degree with the requisite surgical tech program training, you are eligible to sit for certification exams. The National Board of Surgical Technology and Surgical Assisting (NBSTSA) certification exam is the required test to become a registered surgical technologist (RST).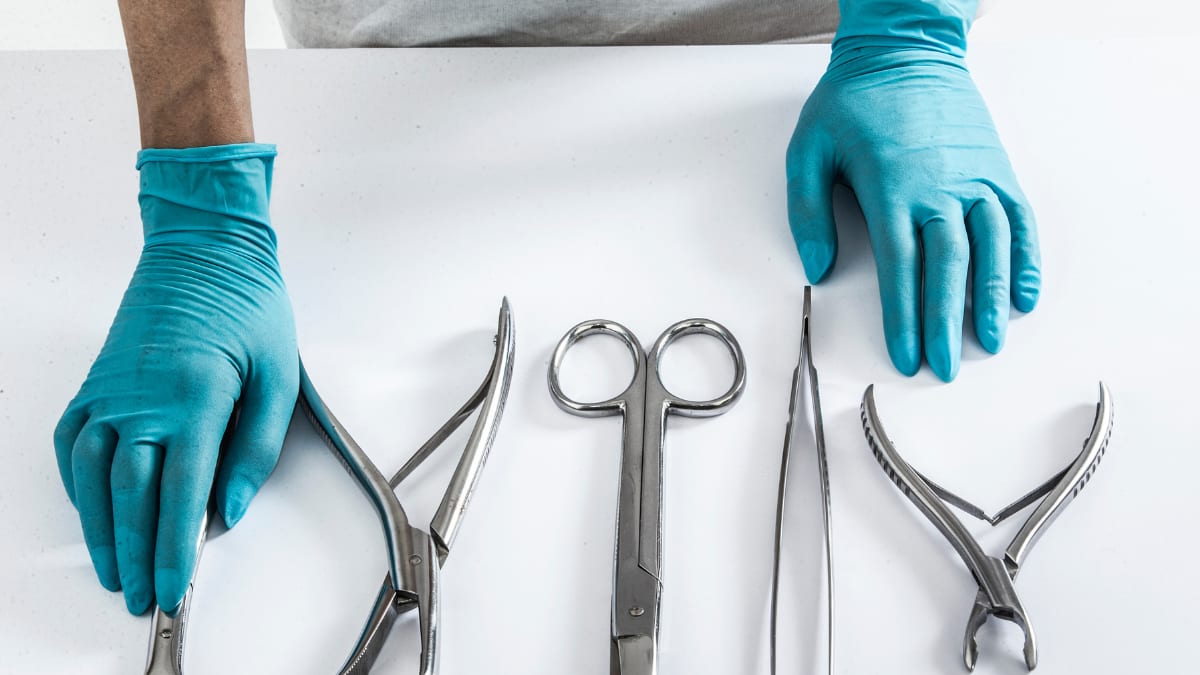 Step 4: Get Licensed
Before you can assist in an actual surgical procedure, you must be licensed within your state. As a certified surgical technologist, you are eligible to apply for licensing in your state. You must obtain this license in order to practice in clinical settings such as hospitals, outpatient care centers, and more. Every state has its own licensing rules and requirements. To learn more, seek support through the proper licensing authority in your state.
Step 5: Find a job
Surgical technicians work in a variety of settings, including hospitals, clinics, and ambulatory surgery centers. As a surgical technician or a surgical assistant, you will likely work full-time hours, and may at times be required to work overtime, nights, and weekends.
As a member of a surgical team, you'll be in an amazing position to help others and even change lives. This, as well as the comparatively high pay, long-term job growth, and accessible educational pathway, make surgical technology and surgical assisting excellent career choices.