Can you find free MBA courses to take online? Absolutely! We unveil some great sources of free education and some of the top schools that have free MBA courses.
Key Takeaways
Online education offers several options for free MBA degree courses.


You may be able to take free graduate courses or even full business school programs online.


You can take free online grad school courses in popular subjects like business ethics, project management, financial accounting, and more.
See our complete guide to MBAs for more information.
There's a reason the MBA program is so popular. Students who earn their MBA can improve their earning power, career trajectory, and qualifications.
But MBA degrees can also be very expensive. Students can expect to pay anywhere from $50,000 to $150,000 and beyond for access to the top business schools.
But there is some good news. You may actually be able to reduce the cost of your MBA program by earning a few credits for free.
From online MBA programs that offer free access to introductory courses to Massive Open Online Courses (MOOCs); from consortium sites to free MBA courses for audit, there are plenty of places where MBA students learn the basics without spending a dime.
Not only that, but the best of these free MBA degree programs are directly affiliated with prestigious business schools like the Wharton School, Harvard Business, Northwestern, and more.
Looking for other ways to offset your student loan debt? Start with a look at these affordable MBA degree programs.
Otherwise, read on to find out how you can access an advanced MBA curriculum free of charge.
Featured Programs
Is it possible to take free online MBA courses?
It is absolutely possible to take free online MBA courses. There are numerous options available to business students interested in completing free online courses.
These options may include free online courses from prestigious business schools, free online course consortia, and even entirely free online MBA courses through popular streaming media outlets like YouTube.
It's also possible for online graduate students pursuing an MBA degree to complete some courses, or even entire degree programs, through business schools that offer free tuition.
Many online colleges and universities offering free MBA degrees provide online learning without traditional accreditation. In many cases, you may be able to earn an MBA certificate for completing free online courses.
In most cases though, you would not be able to earn an accredited MBA online for free. It is possible to get some advanced business education online. You may even be able to take some MBA level courses for free.
Schools like Columbia, Berkeley, and the University of Chicago offer free online MBA courses. But it is not possible to earn an online MBA degree entirely for free.
Your online MBA will only be worth it if you earn it from an accredited college or university. All accredited colleges and universities charge some tuition for online MBA degrees.
Back to Top
What to Look Out For When Taking Free Courses Online
While there are many different options for free online MBA courses, there are a few important factors to bear in mind first. While many business schools, education companies, and online services offer access to free MBA degree courses and programs, very few of these options will actually result in an accredited MBA degree.
For instance:
While many prestigious accredited universities may offer free access to online MBA courses, these courses will rarely result in credits toward an actual graduate degree.
Alternatively, there are numerous online degree programs available for free that will award a complete MBA degree. However, these programs often lack accreditation from a Department of Education approved accrediting agency. This means the resulting degree may carry limited value.
Your credits and degree may not be recognized by other educational institutions or prospective employers. Many educational institutions and employers consider accreditation an essential indicator of quality and credibility.
Earning an online MBA without accreditation may limit your educational and professional opportunities.
Therefore, while you may be able to receive an MBA equivalent education, this education won't necessarily result in an accredited master of business degree.
Because of these limitations, free MBA degree courses are often most valuable to those seeking practical advanced education in the business world.
While you may not always be able to earn credits or an accredited degree, free online courses can provide meaningful skills, knowledge, and enrichment as well as the opportunity to learn at your own pace.
Back to Top
What kinds of free online MBA courses are there?
Leading business schools and assorted free online MBA course providers offer courses in a wide range of subjects.
Popular MBA subjects include:
Supply Chain Management
International Business
Corporate Finance
Marketing Management
International Management
Business Analytics
Business Law
Data Analytics
Operations Management
Key Point: It is possible to find many popular MBA courses online for free from top schools.
Back to Top
4 Free Online Learning Options for Business School Students
Now that you know what to look out for, find out how you can take free online courses at the MBA degree level.
Accredited Graduate Schools that Offer Free Online Courses
Some of the most prestigious business schools in the world make free online MBA class attendance possible for any student, anywhere.
Free courses offered will vary from one institution to the next, but it is possible to take a full selection of core courses, elective courses, and specialized courses on topics like global leadership, creating financial statements, and more.
For instance, top business schools like the Wharton School and Harvard Business make it possible for aspiring business school students to get started with some of the best online courses in the world.
While you may not earn credits for completing these courses, you will have access to valuable foundational knowledge and instruction.
100% Free Online MBA Degrees
You can also consider an array of entirely free graduate programs offered by innovative online schools like the University of the People. This privately owned, non-profit online institution provides completely free tuition for a wide range of degree programs including online MBAs.
In most cases, students will only pay for administrative fees and exam costs. University of the People may also offer scholarships to qualifying business students in order to offset these costs.
The University of the People is not currently accredited by a Department of Education-approved accrediting agency. However, it is a candidate for consideration by the regional WASC Senior College and University Commission.
At present, however, courses, credits and degree programs provided by the University of the People do not carry traditional accreditation. This means that you can receive valuable education and even certification in certain areas, but would likely be required to attain additional credentials in order to advance in your education and career.
These options are great for those who are seeking personal education, an improved grasp on business strategy, and fundamental management skills. For business leaders seeking basic practical market research, entrepreneurial strategic management, and finance courses, this free pathway may be a better option than a formal MBA program.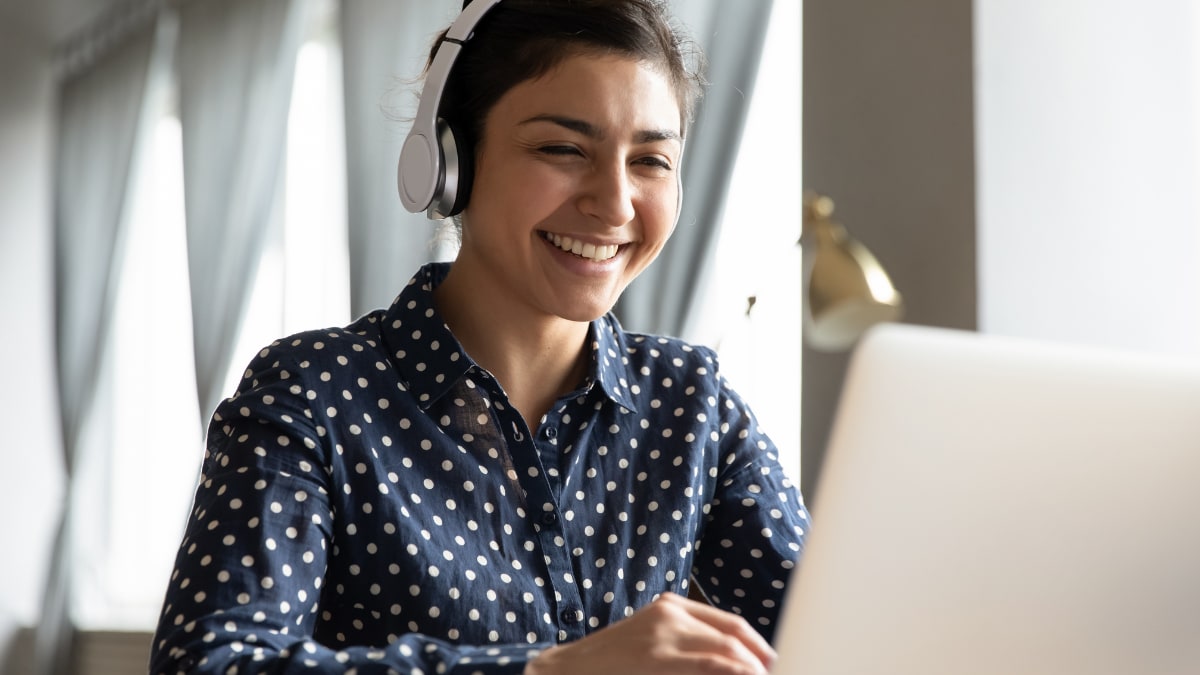 Massive Open Online Courses (MOOCs)
Top Massive Open Online Course (MOOC) providers like Coursera and edX offer free access to numerous business courses through partnerships with top business schools.
These consortia typically gather together courses from various sources. These courses are often provided by prestigious business schools, and may directly mirror the same courses taken by students who are enrolled in these institutions.
For instance, websites like Coursera, Class Central, and edX offer thousands of tuition free online courses at various levels. And the awesome thing about these collectives is that they are generally created using graduate courses provided by real, elite business schools.
Many Ivy League Schools and top-ranked business schools share trusted partner programs with these consortia. This means that top ranked business schools like Wharton at University of Pennsylvania and the Kenan-Flagler school at the University of North Carolina can provide open access to various popular courses.
While you may not have access to the same credits and credentials as business students enrolled in these topflight institutions, your free classes will provide access to topflight content, curricula, and professors.
If knowledge and skill are your top priorities, check out some of the tuition free MBA programs offered through these consortia.
And if you do ultimately go on to earn a MBA degree, these free online graduate courses could serve as valuable educational and professional building blocks.
Other Free Programs For MBA Students
MBA students seeking to widen or deepen their knowledge in specific areas of interest will find enormous online libraries filled with lectures, lessons, and free course materials at readily accessible sites like Learn@Forbes and Open Learn. These sites are designed to deliver free education to all online learners who are interested.
Whether you're an aspiring business student or a working professional looking for more financial and professional freedom, online classes exist in nearly every business sub-discipline imaginable.
While these free programs will not result in an accredited degree, these online courses are a virtually unlimited source of free education and knowledge.
Back to Top
How To "Do An MBA Online" For Free
Using the methods listed above, you could actually structure an informal MBA program entirely for free. Online courses offered through MOOCs, online business schools, and even prestigious business schools make it possible for you to complete the same basic MBA classes that might be required for a formal program.
You may be able to complete your own self-directed program by combining introductory courses from the Wharton School on Coursera with a data science concentration through the Massachusetts Institute of Technology's OpenCourseWare program and adding courses on the global business environment from an institution like the University of the People.
Again, while this may not result in an accredited MBA, you would be able to accumulate the knowledge and skills to advance your career on your own terms.
If you want to take your career advancement opportunities to the next level, consider an affordable MBA degree program. For information and tips on finding a cheap degree, check out our guide to affordable degrees.
Back to Top
10 Graduate Schools Where You Can Take Free Online Courses
The following graduate programs offer access to free online courses. Some of these programs may even make it possible to earn an entirely free masters degree online.
Graduate programs included here come in various models including those that provide access to free online courses without credits, those that make courses available through trusted partner programs, and those that provide generous financial assistance in order to offer free tuition.


How can I get the best value from an online MBA?
While you may not be able to get a fully accredited online MBA for free, but you can still get this valuable advanced degree for a reduced cost. You can get the best value from an online MBA by finding a reputable school with an affordable online MBA degree. Schools like the University of North Carolina at Chapel Hill, University of Nebraska, Lincoln, and the University of Mississippi have top ranked online MBAs for $10,000 a year or less. You can get even better value with the top HBCU MBA Programs Online. You can get an online MBA from the top 9 HBCU programs for under $10,000 a year.
Get tips for choosing and applying to advanced degree programs both in person and online with a look at our Grad Life Guide.
See our Resources Guide for much more on studying, starting your job search, and more.