Finding the right work-life balance can be challenging. Adding a college degree program into your already busy schedule can be downright exhausting. But for many people, balancing work and school life is the new normal. After all, online degrees have made it increasingly possible to learn and earn at the same time. But how exactly can you balance school, life, and a full time job all at once?
Well, it's not easy. But the good news is that there are countless online programs designed to accommodate students with hectic work schedules and ambitious educational goals. Start with a look at the top online options. Check out the very best online colleges and universities, where you'll typically find a wide range of flexible online degree programs and an array of helpful resources catering to working adults.
Or read on to learn more...
Back to Top
Ten Ways to Learn and Earn at the Same Time
So balancing school and work is both difficult and worthwhile. How, then, can you balance study time, workplace responsibilities, household chores, time with friends and family, and all the other important tasks you do on a daily basis to keep your life in order?
1. Get a Fully Online Degree
Whether you're working a full time or part time job, there are online classes and fully online programs designed to accommodate your busy schedule. Whether you're a graduating high school student, a working adult considering going to school for the first time, or a professional looking to advance in your career, there is an online degree program made for you.
Check out our guide to online degrees to find online degree program options in every category and at every level of education.
2. Look for Online Schools Close to Home
Another great way to balance online education and job responsibilities is to look for a school close to home. Many colleges and universities offer hybrid degree programs where you can balance online classes and in-person instruction. Some online college programs may even require occasional in-person campus visits. Get more educational flexibility and save time on travel by looking for online schools in your own state.
Huge bonus: students who attend public online colleges in their state enjoy in-state tuition discounts. Spending less on college is a great way to lower your stress levels!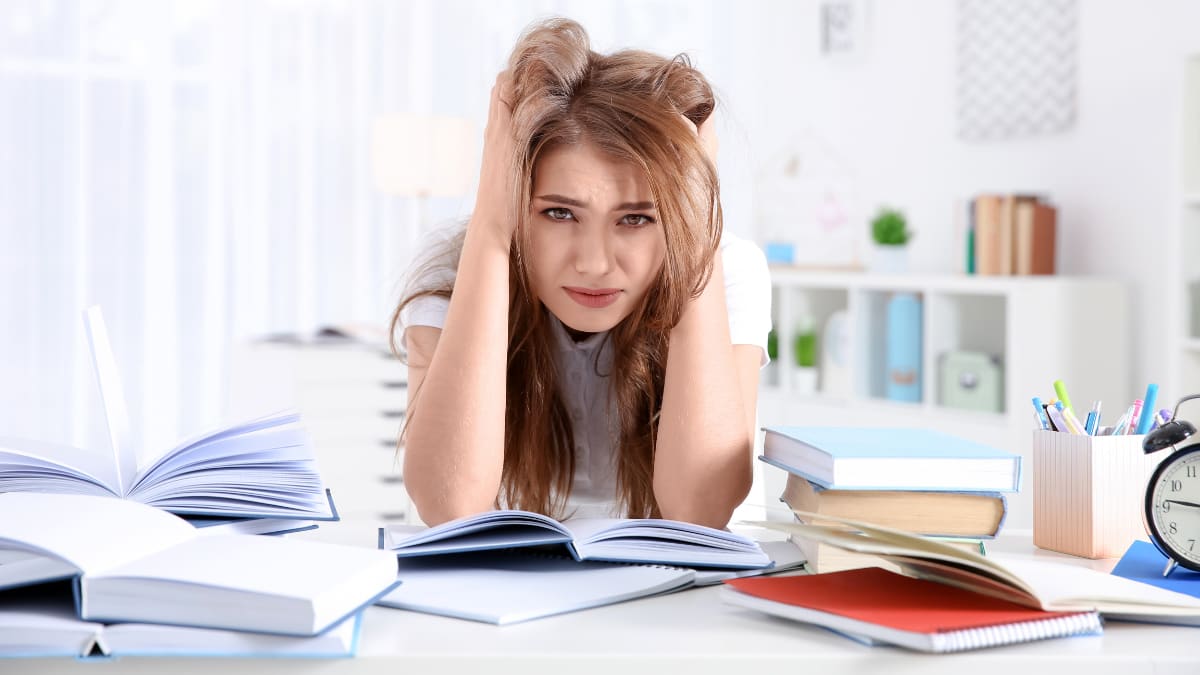 3. Improve Workplace Skills in Real-Time
Another great way to balance your education and work is to look for a degree program that directly improves your performance in your current role. A growing number of degrees are focused on helping today's students achieve success in the rapidly changing working landscape.
That means degrees in future-proof areas like cybersecurity, digital media, and health sciences are increasingly valuable options. If you're taking time out of your work schedule to earn a college degree, make sure it actually contributes to your immediate success in the workplace.
4. Get Your Employer To Help Pay Tuition
Did you know that many employers are actually willing to help pay for your college degree? Your employer may like the idea of you taking online classes and improving your credentials. Provided you can remain productive at work while also succeeding in your classes, this could be a great way to improve your company's knowledge economy, bring your skill sets up to date, and prepare you for internal advancement and leadership opportunities.
You may be required to commit to your employer for some period of time in exchange for tuition support. If that seems like something you'd be interested in, make sure you inquire with your HR department about tuition reimbursement programs.
5. Get Credits for Professional Experience
Whether you're going back to school after a long absence or this is your first shot at a higher education since graduating high school, you've built a career for yourself. Make sure you get full credit for this career.
Online colleges that are geared toward working adults often grant credit hours for relevant professional experience. For example, students who return to college to earn degrees in business administration may be able to earn credits for prior managerial experience. Find out more about the program details for each school on your list.
Schools that award credits for prior work experience may also be inherently more accommodating to students who must balance working full time with their pursuit of a degree.
6. Master the Art of Time Management
It's time to get disciplined. The only way to make this work is to allocate blocks of time with military-like efficiency. Designate specific time to study, time to work, time for family and, of course, time to sleep.
Time management is the name of the game for students who are doing school and work in tandem. Attack each week by planning ahead, building out a to do list, and sticking to your schedule. Only spend as much time on each task as you've designated. You can return to complete these tasks when you find extra time.
And of course, create a schedule that works for you. Whether you're a morning person, a night owl or something in between, your time management should reflect your natural tendencies. That will make it much easier not just to plan ahead, but to stick to the plan as well.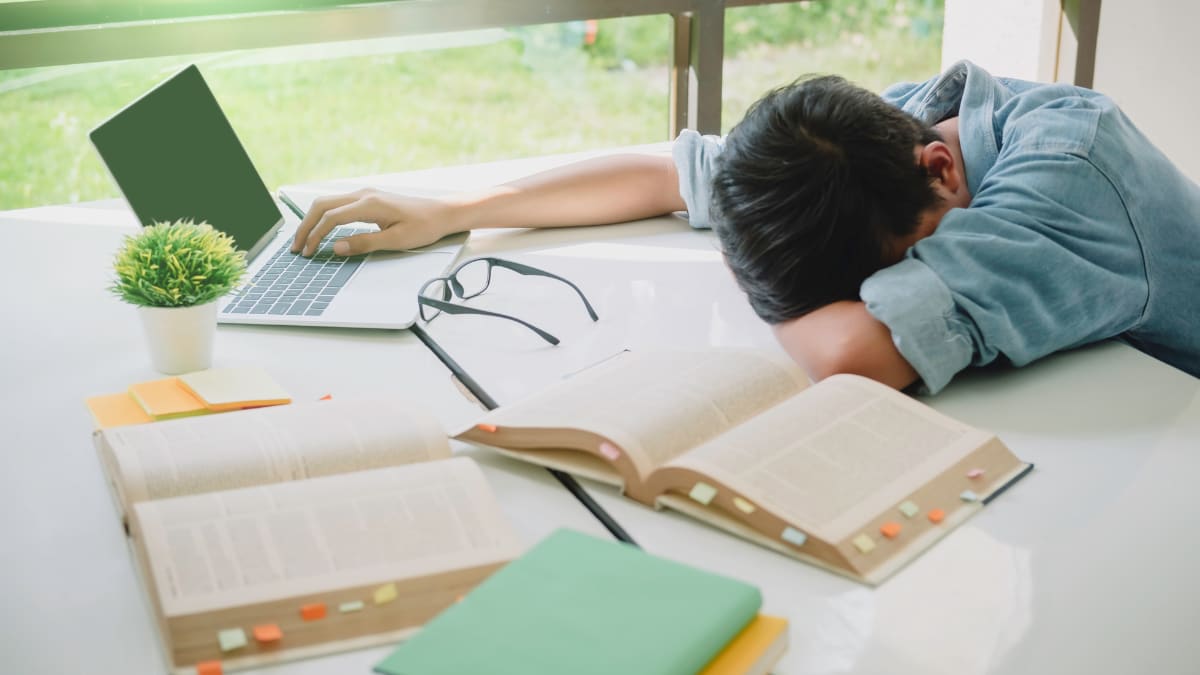 7. Inquire About Work-From-Home Options
As you've probably noticed, a lot more people are working from home these days. If you have the kind of job that can be performed remotely, now might be a great time to consider it. You know what makes time management much easier? Cutting the commute out of your work day. Spend less time in traffic and more time getting stuff done for your employer and your education. Find out if telecommuting to work is a possibility, whether part-time or full time.
8. Create the Perfect Work-From-Home Setup
With more people both working and learning from home, the home office has never been more important. If you're crammed in a laundry room with a laptop perched on your washing machine, it's time to rethink your workspace. You need to create a workspace where you can focus. Pivoting between school and work requires mental agility. Make sure your work-from-home situation is tidy, functional, and optimized for total concentration.
9. Ask for Help When You Need It
Remember that you're not alone. Whether you feel overwhelmed at work, in school, or at home, do not be afraid to ask for help. Your friends and family members are your first line of support as a working and learning professional.
But if you're feeling the compounding stress of both work and school, seek additional support. This support may come from your instructors, a mental health counselor from your school, or from your company's HR Department. Make sure that you look for support and that you take meaningful steps to reduce feelings of stress, anxiety, or exhaustion.
10. Beware of Burnout
You're working overtime to achieve success in your education and your career. But this can come at a cost. In order to be your best self at school and work, it's important to practice effective self care. Make sure you get enough rest, that you leave time in your schedule for sleep, and that you make time for the family and friends who bring you happiness. And don't be afraid to celebrate small wins both in school and at work. Give yourself credit where credit is due. After all, you've got a lot on your plate right now! Make sure you take care of yourself before you take care of business.
Check out our Blog Page for helpful tips on adjusting to and surviving student life.
Or get valuable study tips, advice on adjusting to campus life, and much more at our student resource homepage.