Top 10 Tips for Online Education Beginners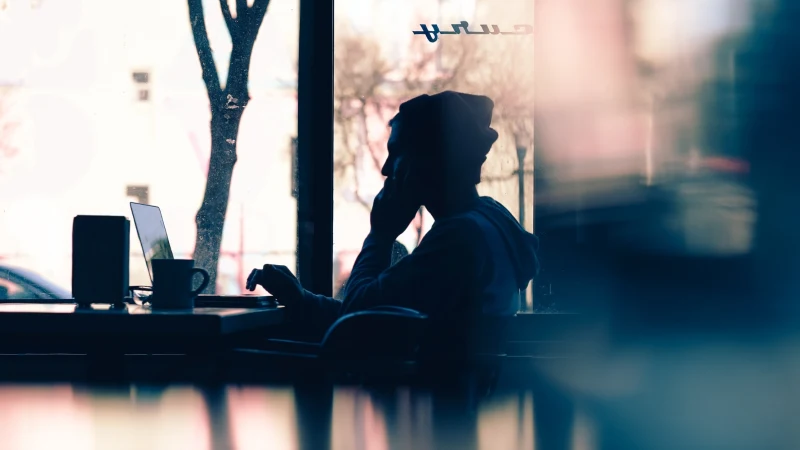 Online education has grown steadily in impact over the last 20 years, especially in higher education. But little could have prepared us for the explosion sparked by the COVID-19 crisis. As the vast majority of schools and colleges across the U.S. were forced into closure, remote learning suddenly became the only option available to us. If you are among the millions of American students experiencing online education for the first time, you've probably already figured out that online education requires some adjustment. So how do beginners adjust to online education? And what strategies should you use to excel as a first-time remote learner? Read on to learn about our top 10 tips for online education beginners.
In 2020, online education graduated from supporting act to headliner, taking centerstage on an education landscape that was seismically changed by the COVID-19 crisis. According to data from UNESCO, the onset of the global pandemic pushed an estimated 1.5 billion students out of their classrooms around the world. The virtual classroom was suddenly the only place where students and educators could meet. And for millions of students in the U.S., this would be a first-time experience. Whether you're a parent whose child is navigating sophomore year of high school through a computer monitor, a college student exiled from campus, or an adult learner now pursuing your degree in relative isolation, online learning can present new challenges.
But the pandemic has demonstrated beyond a reasonable doubt that we need online education. So rather than approaching these new challenges with fear or resentment, consider how empowering this technology can be. To learn how the pandemic has altered the course for online education in 2020, take a look at Online Education and COVID-19: The Good, the Bad, and the Ugly.
Otherwise, check out our Top 10 Tips for Online Education Beginners:
Featured Programs
10 Tips for Online Education Beginners
In online education, your computer is everything-your point of access, your mode of communication, and your window to the outside world. Know how to use it, and make sure everything is in full working order. Purchase the necessary hardware, perform software updates, and check your system's compatibility with any required learning applications before your first class. And now's the time to make sure your internet connection is humming smoothly. You don't want to spend precious class time on the phone with your cable provider. Come to think of it, you probably don't want to spend any time at all on the phone with your cable provider. Take steps in advance to get your machine primed and ready for class.

You need to designate a space just for learning, whether you have an actual desk in a real home office or you just have a spacious laundry room with a comfortable chair and a door that locks. Wherever you make this space, it's important to create a physical separation between your home life and your school life, even though the two have suddenly merged. Attending class from bed may seem like a cozy idea. But few people do their best work in the reclining position. Get out of bed, move into another room, and log-in from a location that makes you feel energetic, upright, and focused. If you live in a one-room apartment, consider the increasingly popular "fake commute." Get dressed, go outside for a little walk, then return home for class as though you've actually traveled somewhere. It could be a great way to divide your home- and school-life.

Now that you're going to class online, you're probably writing more than ever. And we're not talking about essays or homework. We're referring to the basic modes of communication that you must now use to interact with teachers and classmates. You'll be asking questions, communicating your concerns, and conducting group projects through email, text, chat boards, and social media. Now is a great time to break yourself of habits like casual misspelling, sentence fragments, and emojis. This is now your primary mode of one-on-one interaction, so put your best self forward. Write every email and text like you're applying for a job.

The toughest part of online education for many newcomers, says Insider Higher Ed, is the feeling of isolation, and the absence of a dynamic and interactive learning atmosphere. Overcome this by working to build and maintain a meaningful connection with each of your instructors. Introduce yourself early through email, discuss some of your educational goals with your instructor, and don't be afraid to identify some areas where you think you'll need a little extra help. Your teachers will be far more forthcoming about supporting you when they recognize you and your commitment.

You're in charge of your own education now. I can sense your excitement. But before you get off on a big power trip, remember the Peter Parker principle. With great power comes great responsibility. Independence demands personal accountability. Now that you don't have a teacher standing over your shoulder, or a room full of classmates working toward similar goals, it's all about your internal motivation. It falls upon you to keep your own work schedule, meet your deadlines, and remain an active participant in virtual classes. Be sure that you hold yourself accountable to these responsibilities, because nobody else will.

One great way to make sure you keep up with these responsibilities is to establish and practice good study habits. Get organized. Build a legible work calendar. Keep to do lists. If need be, use a planning app on your smartphone or mobile device. Make sure that you review your materials regularly, that you don't fall behind on class readings, and that you contact your instructor promptly when something isn't clear.

For a great set of study tools, check out our list of resources for online college and grad students.

Part of developing good study habits is learning how to insulate yourself from distractions. Find a workspace without a television glowing in the background. Silence your phone so your Instagram feed doesn't ding during class time. Lock away any pets that get their kicks by strolling across your keyboard. Now that we're all working and learning from home, disruption abounds. Try to control and limit this disruption. We get it. Your home isn't really built for sensory deprivation. You're probably surrounded by roommates, family members, Amazon deliveries, telemarketer calls, and every other imaginable distraction. But do the best you can to carve out some alone time for your classes and study sessions.

The COVID-19 pandemic disrupted life dramatically for most of us, and brought with it a serious helping of stress and anxiety. The crisis, and the move to online education, has magnified many of the mental health challenges that already naturally accompany the pressures of school. According to Inside Higher Ed, "the radical change in lifestyle can feed loneliness, anxiety and even lead to depression." Be sure that you're doing everything you can to protect and preserve your mental health while pursuing your online education. This means getting a good night's sleep, eating well, taking regular breaks from your monitor, and finding good strategies for managing school-related anxiety like exercise, yoga, or discussions with your school counselor. It can also mean staving off isolation by building virtual relationships with classmates, taking part in online study groups, and finding opportunities for safe socialization, even if it means attending a weekend Zoom party with your fellow students.

It's a common misconception that online education is somehow easier than in-person education. Outside of the much shorter commute, this is generally untrue. In most cases, the curriculum, content, and examinations will be nearly identical to those experienced in traditional classrooms. The difference is that you'll be experiencing these dimensions without direct attention or immediate support, which means online learning can actually be more challenging. You'll be balancing your own workload, submitting questions by email rather than simply raising your hand, and you won't have the benefit of a dynamic classroom atmosphere. All of this means you'll need to take far greater initiative in your own education. Expect to be challenged.

What's the best way to say this? Oh yeah...keep your pants on. We know you're at home, and you're feeling really comfortable, and things have gotten kind of informal over the last year. But we can't stress this enough...when the little dot on your computer lights up green, your camera is on and everybody can see you. Act accordingly by ensuring that you are appropriately (and fully) dressed, that you don't make any obscene gestures, and that you leave your computer planted firmly at a desk rather than bringing it with you to the facilities. I know all of this seems a little personal, and also kind of obvious, but this year of the pandemic has revealed, among many other things, just how many working professionals don't fully grasp the concept. The information superhighway is littered with careers destroyed by the passively watchful eye of the Zoom lens.
***
Hopefully, these tips help ease the transition for you, and keep you out of trouble. Because the reality is, online education is not going away. The last year has proven just how essential online education is to the continuity of learning in the face of the unpredictable, unprecedented and unthinkable. If you're still adjusting your study habits to the new normal, we advise jumping directly into our look at the Top Ten Myths About Studying Debunked.