Boost Your Study Skills with Study Starters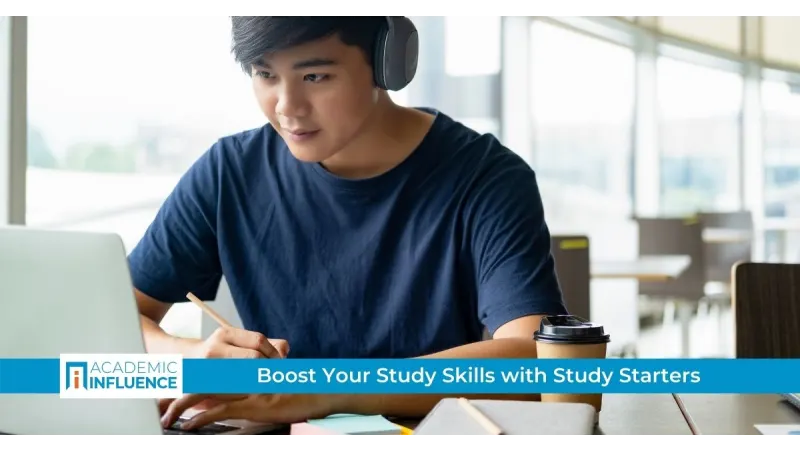 For study tips, tricks, hacks and facts, we've got you covered. Part of adjusting to life in college is learning how to study like a college student. And of course, if you can master those university-level study skills in high school, you'll be way ahead of the game. We've got proven techniques for getting more out of your study time along with an absolutely enormous (and growing) collection of Study Guides, Great Books Lists, Histories By Discipline, and even a few fun extracurricular activities.
Whether you're refining your study skills, beginning a big project, writing a persuasive essay or you're just a trivia geek with a thirst for knowledge, you've come to the right place...
Study Skills
From our comprehensive look at college-level study skills to our resources for the online college student, you'll find a wealth of helpful tips for improving your study outcomes. Look for our growing library to highlight both best practices in college studying and innovative new ideas for getting to the next level.
Back to Top
Study Guides
These Study Starters" are study guides that give you a bird's eye view of an important subject while providing countless pathways for further exploration. We get you started and you take your research in whatever direction you'd like. The possibilities are truly endless.
Back to Top
List of Influential and Great Books
For every major discipline, there are great books and influential texts that have impacted thinking, challenged convention, and even achieved mainstream popularity. We've compiled a set of rankings that are rich with information and insight, compiling the most consequential books in every major area of study over the last decade. The result is a set of resources that offers literally hundreds of starting points for your research.
Back to Top
History of Academic Disciplines
Studying the history of a discipline can teach us a great deal about the subject as it is taught and practiced today. We've done our best to encapsulate these incredibly dense areas of study into rapid-fire historical narratives. Find out where we've been, where we stand, and where we're going in each of these major fields of study.
Back to Top
No education would be complete without extracurriculars. Our first after-school activity is music but we will be adding more over time. Stay tuned!