Top 25 Higher Education Podcasts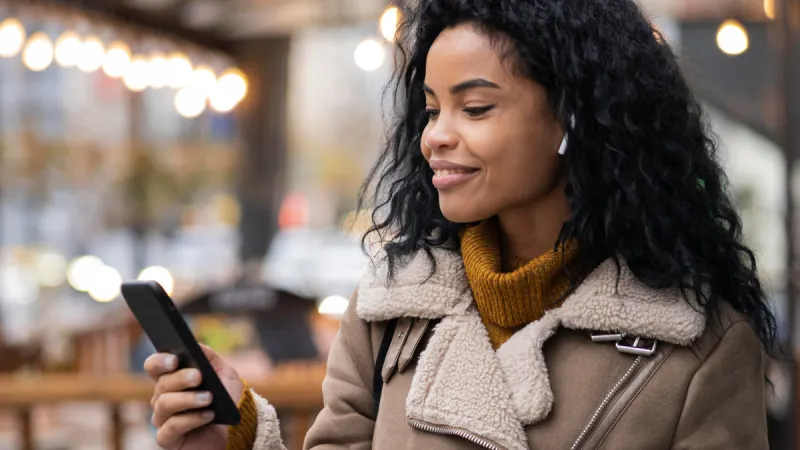 The team as AcademicInfluence.com has gathered their favorite higher education podcasts to share with you!
We all know that college is a busy time. Most students are balancing academic work, a social life, and family or career obligations. It can be challenging to stay up-to-date on trends in college life, policy changes in higher education, and the latest tips for improving your study habits. Podcasts can help relieve some of this stress by allowing you to multitask while you learn. You can listen to a podcast in the car, at the gym, or while you cook a meal.
We've rounded up the top 25 higher education podcasts so that you always have something to listen to. Whether your goal is to thrive in a foreign language or history class, dive into the sciences, or learn a new life skill, these podcasts will keep you entertained and learning.
If your prefer your support resources in written form, rather than streaming audio, check out our look at the The 10 Best Higher Education Websites.
And if you are a visual learner, check out our list of the Best Higher Education YouTube Channels. Don't miss these!
Otherwise, read on for a look at the 25 best podcasts for college students...
This podcast is the admissions counselor you wish you had in high school. Admissions Straight Talk has episodes devoted to every aspect of the admissions process from how to use an application to compensate for a low GPA to school-specific admissions tips for the nation's top colleges and universities.
Our favorite language learning app features an educational podcast that is broadcast in three languages: Spanish, French, and English. Expand your vocabulary and prepare for your foreign language classes while learning about interesting topics relevant to the culture and history of each language.
Seeking a podcast with a little bit of everything? College Info Geek has a wealth of information about all aspects of college life. Whether you want to develop stronger study habits or you just need some advice from people who have been in your shoes before, the friendly, relatable hosts of this podcast can help you out.
Many college students leave high school feeling unprepared to deal with finances, investing, and other money matters. Leave those insecurities behind by listening to The College Investor Show. Since 2017, this podcast has been helping students make extra money and pay down debt with innovative solutions and practical advice for how to earn money and what to do with it once you have it.
If you have ever been inspired by a TED Talk to explore a new idea or take up a hobby, the company's daily podcast is for you. Learn from highly-regarded experts about politics, science, current events, and more. The diverse topics covered in this podcast ensure that there is something for everyone. Best of all, TED has a whole range of podcasts. So if this podcast encourages you to dive deeper into a specific subject, TED probably has something for that too.
Well-known writer and Podcast Hall of Fame member Mignon Fogarty offers essential grammar advice in a highly accessible writing style. While a podcast on grammar may not sound exciting, Mignon's laid-back style and quick wit make this podcast a surprisingly fun listen. Some of the most helpful episodes for college students setting out to write their first essay include the "Top 10 Grammar Myths" and "The Serial Comma."
Struggling with all the new concepts in college-level math? Do not be overwhelmed by formulas and notations. Let Breaking Math help you solve equations and receive practical hints for making math a breeze. Experts take complex math and break it down into applicable lessons that will help you with everything from statistics to algebra.
Elevate your interests from Hollywood stars to actual stars with Neil deGrasse Tyson's blend of science, pop culture, and comedy. Tyson brings in industry experts as well as SciFi icons like LeVar Burton and William Shatner to engage listeners in topics ranging from the James Webb telescope to the science behind Star Trek.
If you think history classes are all boring lectures and memorizing dates, you probably had the wrong teachers. Stuff You Missed in History Class is both entertaining and educational as the hosts Holly and Tracy teach you the fascinating facts that may not have made it into your classroom curriculum. With over 1800 episodes, you are bound to find a topic that interests you.
Sponsored by MIT's OpenCourseWare, Chalk Radio is a platform for MIT faculty to share their passions with students from all over the country. Listeners will get a behind-the-scenes look at how courses are chosen, developed, and taught at one of the most prestigious universities in the country.
While you may be used to looking at National Geographic, listening to it can be even better. Let this podcast take you on an adventure from K2 to Guyana and everywhere in between. Learning about history, culture, and geography has never been more exciting.
Learn about the developing field of educational technology through House of #EdTech. Technology is now more important to education than ever before, so being on the cutting edge is vital to ensuring your success in the classroom (or on Zoom). Learn how to start a podcasting club at your school and even see what technology you should be avoiding to protect your privacy and academic integrity.
College is a great time to start thinking about life's big questions, whether you choose to take a philosophy class or not. Philosophize This makes a difficult subject accessible to everyone by walking you through major events in philosophy and history, identifying influential philosophers, and demonstrating the ways that philosophy is woven into everyday life.
Enjoy conversations with world-class scientists in this fun and dynamic podcast hosted by Daytime Emmy-award winning scientist Alie Ward. Recent episodes of this podcast have focused on biology particularly, with listeners learning about everything from man-eating plants to gorillas.
Born out of the need for educational entertainment during the COVID-19 pandemic, Homeroom with Sal is a quirky podcast sponsored by Khan Academy. Sal talks to a diverse group of teachers, finance experts, and technology gurus to tackle some of the tough challenges students face in the 21st century.
As the name suggests, this podcast takes you in the side door of America's most famous museums. Whether you are studying history, art, astrophysics, or archaeology, this podcast is a valuable resource. Take a virtual field trip through the hallowed halls of the Smithsonian while museum staff and industry leaders talk you through the exhibits and share behind-the-scenes stories and secrets.
Ok, maybe not everything. But this podcast can teach you a lot of valuable academic and life skills. Think of How to Do Everything as the parent you can call for questions you might be too embarrassed to call your actual parents about. This podcast's back catalog has a huge variety of material ranging from tips on how to cook the crispiest French fries to how to improve your writing skills (featuring author Erik Larson!). Maybe it can teach you everything!
One of the best ways to learn a language is to listen to it. Coffee Break Spanish helps aspiring Spanish speakers reach their goals of fluency through lessons in podcast form. Each season is based off of a level, so beginners should start with season one, while more advanced speakers could skip ahead.
It seems too simple to be true, but the BBC has distilled the entire history of the world into 100 podcast episodes, each focusing on an object from a distinct era. Although the podcast completed its journey through time in 2010, the episodes are still valuable today. Start with "The Mummy of Hornedjitef" and continue all the way through to the solar-powered lamp to trace humanity's progress through time.
Face your fear of public speaking head on with a podcast from the Toastmasters Organization. Toastmasters has been helping people speak confidently in public since 1924, and the podcast has helpful lessons on how to incorporate feedback and engage your audience. Register for the speech or debate course you have been avoiding, knowing that you can incorporate the skills learned in this podcast.
Hear first-hand stories from business leaders and entrepreneurs who were once students just like you. Stanford University sponsors this podcast that explores leadership, success, and overcoming setbacks.
There's a whole lot of stuff professors and peers expect you to know, but you may have missed out on some of it in high school. That is where Stuff You Should Know steps in. Listen to episodes on people, events, and places that you want to learn more about. Wow your professors with your keen observations on Rosa Parks, chaos theory, or the Appalachian Trail after listening to just a few of these thirty-minute podcasts.
I know, I know. You are not a kid anymore. But hear me out. This NPR-backed podcast tackles hard-hitting issues including violence in schools and climate change in short episodes that get straight to the heart of the problems facing society. It is also a great tool for learning how to adapt messages to different audiences.
Colleges and universities are not perfect. Students and faculty are faced with a wide range of issues that determine how well they are able to teach and to learn. Higher Ed Now is produced by the American Council of Trustees and Alumni, and each episode addresses a policy issue within the higher education system. Students can benefit from being aware of these policies, because they can affect everything from tuition cost to student housing.
If being a college student has activated your desire to pursue a career in higher education, this podcast can help you on your way. Episodes deal with advancements in Edtech (educational technology) and best practices for getting recruited by the school of your dreams.
See all kinds of tips, tricks and hacks for surviving your college experience with a look at our Blog.
Visit our Study Guide Headquarters for tips, tools, and much more.
And See our Resources Guide for much more on studying, starting your job search, and more.